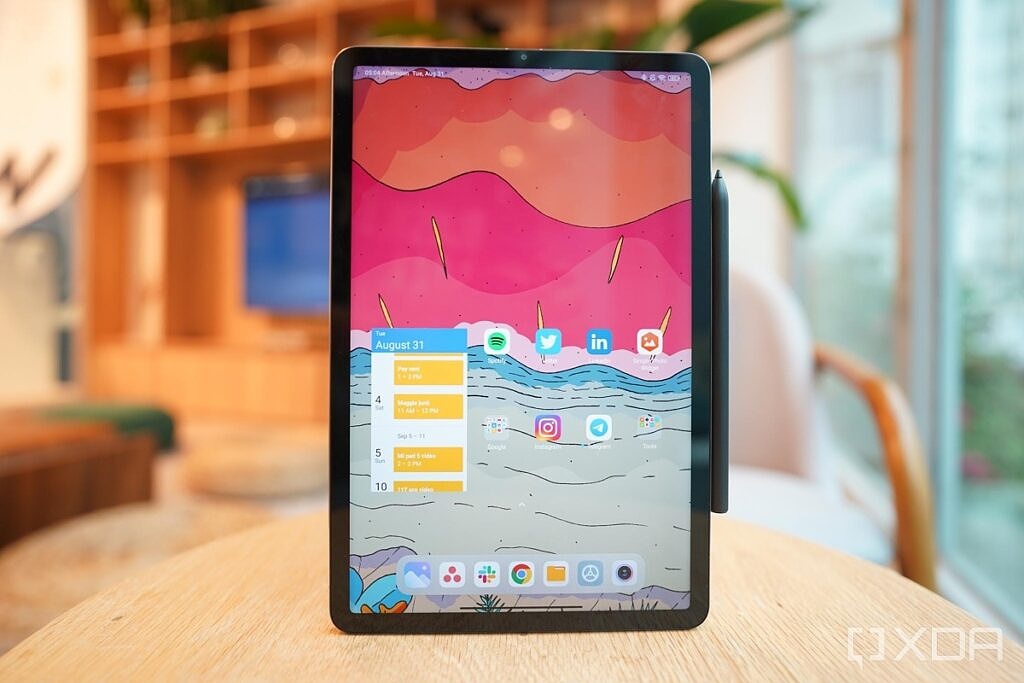 For a long time, it appeared that all Android manufacturers save Samsung had abandoned the tablet form factor, but that is changing. Xiaomi has just unveiled the all-new Pad 5, which is a dramatic shift from its aging, much smaller 8-inch predecessor and follows in the footsteps of competitors like Lenovo.
The last tablet from Xiaomi, the Mi Pad 4, was released more than three years ago. Xiaomi has evolved from a maker of "very good" devices for their price to a truly luxury hardware manufacturer in the period since, and the Xiaomi Pad 5 is undoubtedly the company's best-looking tablet ever.
The Xiaomi Pad 5 aims to entice potential buyers with its value offer and adaptability, in addition to its beautiful design. The 120Hz screen, quad speakers, powerful processor, and pen/keyboard support in one cheap package, according to Xiaomi, make it the ideal gadget for work and pleasure. Xiaomi, for the most part, delivers.
Pricing:
The tablet costs £369 (approximately $500, AU$690) and comes with 6GB of RAM and 128GB of storage; a variant with 256GB of storage is also available in some other locations, but not in the UK.
Design:
It's difficult not to consider the Xiaomi Pad 5 as a distant cousin of the iPad Air in terms of design (2020). Xiaomi clearly took design influences from the iPad, from the button placement and circular vents on either end of the tablet to the display bezels, and I applaud the business for doing so.
The Xiaomi Pad 5 has the same compact design and soft edges as the iPad Air, making it a device that wants to be picked up. There's also an oblong power button on the tablet's top edge, as well as two volume control buttons running along the side. The latter, however, are connected on Pad 5. There's also a similar camera positioning and a magnetic strip to set a stylus on.
The variances are in the device's form. The Xiaomi Pad 5 is a little wider, with more room cut out for the camera on the back. The display also protrudes somewhat from the tablet's body, rather than being integrated into it. The Pad 5's design is refined on the back, with a silver etching of the "Xiaomi" brand and a stunning Cosmic Gray tint, but it's a fingerprint magnet. Finally, the back corners aren't completely flat, with little gaps that helped me grip the tablet when pulling it up from a table.
Display:
The Xiaomi Pad 5's 11-inch screen features a 1600 x 2560 resolution, 120Hz refresh rate, and the ability to display over a billion colors, among other features. The display looks fantastic, with bright colors and nice contrast, and the high resolution makes streaming from multiple providers and playing games look sharp.
The slate's 1.6:1 screen aspect ratio makes it ideal for business, as it allows you to split-screen two different documents while guaranteeing that each receives an approximately A4-shaped slice of the display. There are a variety of modes for adjusting how the screen looks, just like in Xiaomi's phones and many other tablets. You can adjust the color temperature, blue light, and ambient light, among other things.
Performance:
The Xiaomi Pad 5 is equipped with a Qualcomm Snapdragon 860 octa-core processor and 6GB of RAM. Despite being a couple of years old, the Snapdragon 860 is still a reliable chip that will allow most users to seamlessly switch between numerous programs, split-screen, and other features. Furthermore, the 120Hz display rate made browsing through Instagram and websites such as Laptop Mag a breeze.
The Pad 5 is also wonderful for gaming, especially now that Xbox Cloud Gaming on Xbox Game Pass is making AAA games more accessible. While the cloud gaming platform can be used on any device, the Pad 5's large display and brilliant screen make games like Gears 5 and Forza Horizon 4 stand out.
Camera:
The Xiaomi Pad 5 won't replace your present camera, and photographs are less sharp despite having more megapixels than the iPad Air.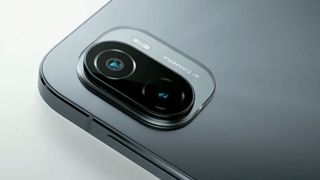 The Pad 5 has a 13MP back camera and an 8MP front-facing camera with 1080p quality, which is perfect for today's world of video conversations.
Battery Life:
The Xiaomi Pad 5's 8,720mAh battery may seem small for a tablet of this size, but over our time with it, we learned to appreciate the device's true endurance.
Xiaomi claims you'll get 5 days of music playback, 16 hours of video playback, or 10 hours of gaming time on the slate; but, in our testing, we discovered the slate might last a little longer while playing games like Tropico or Northgard, or streaming audio or movies.
Charging is also rather excellent, coming in at 33W, which is quite quick for a tablet, while Xiaomi's phones can go up to 120W. The tablet takes around an hour and a half to charge at that speed, however, it's worth noting that the in-box cable only supports 22.5W charging, so you'll need to use a different lead if you want quicker speeds.
Verdict:
The Xiaomi Pad 5 is the tablet that many Android fans have been waiting for, with a bright display, good audio, and a long battery life that casual tablet users will appreciate. Xiaomi's Android tablet is now one step closer to the fluid and adaptive OS that makes Apple's iPad so popular, especially when it's connected to a suitable keyboard and the Xiaomi Smart Pen, thanks to the vastly improved MIUI for Pad.
The lack of a stylus or keyboard may keep the tablet's price low, but it also limits it to being little more than a wonderful slate for binge-watching movies or surfing the web. Furthermore, because it uses a Snapdragon CPU from an earlier generation, it is unable to keep up with current chip generations.
Also Read: Samsung Galaxy Tab S7+ Review: The Best Android Tablet