The best free cloud storage services enable backing up and sharing your files and folders in the cloud simple and cost-free. With the expansion of cloud storage in general, the number of free cloud storage vaults has naturally increased. While these can be considered as a way to bring customers on board with the intention of them later joining up for a subscription plan to gain additional storage, in the world of free cloud storage, you can still get plenty of capacity for nothing.
If you haven't already paid for cloud storage, you're unlikely to pay for a subscription without first trying it. Fortunately, there are several free online storage solutions that will allow you to save your data, exchange images and movies, and listen to music.
Let's Dive into the list of Best Free Cloud Storage Services that you can use hasslefree-
1. GoogleDrive 
Users of Android devices will find Google Drive to be a natural choice because it is already integrated, while users of other systems may benefit from the substantial free storage. You can also use Google's own office suite and keep unlimited high-definition photographs on your phone with the companion app Google Photos.
Individuals who upgrade to a paying Google Drive plan will also become members of Google One (although it might not yet be available, depending on the region). Google Drive via One, which is linked to Google's Cloud infrastructure, offers a confusing assortment of capabilities that are always evolving. 
2. Mega
MEGA provides up to 20 GB of free cloud storage. It provides secure end-to-end encryption to assist prevent a data leak. You can acquire the entire 20 GB without paying if you fulfil missions.
One intriguing feature is the ability to distribute links in such a way that the recipient must decrypt the content using a second component of the URL, similar to a password. View and update your files through a browser, the desktop sync client, or the mobile app, so it can run on a variety of platforms like Android, iOS, Windows, and others.
3. Nextcloud
Nextcloud is a well-known open-source file synchronization and online collaboration tool. It's a free piece of software that allows you to set up a cloud storage service on your own server, complete with all of the advantages of exact management.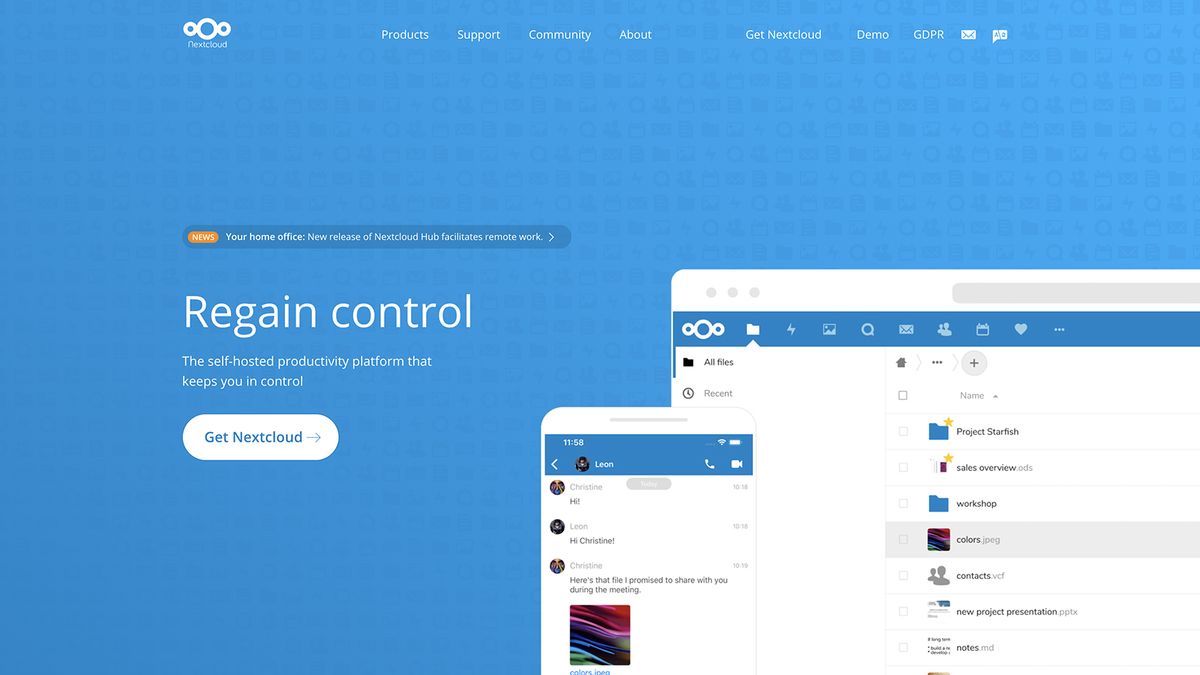 Other advantages of this DIY cloud storage technique include the fact that the server is local to your network, which is obviously good news in terms of speed and, of course, security. Nextcloud has a number of useful capabilities, including the ability to share and collaborate on papers, as well as the option to sync files.
Also Checkout: 8 Best Live Wallpaper Apps for Windows 10
4. pCloud
pCloud offers 10 GB of storage, which can be increased to 20 GB via friend referrals and other bonus stages. A desktop client is available for Windows, Mac OS X, and Linux. There's also a smartphone app that's incredibly user-friendly and intuitive.
In addition to single file and complete folder uploads through a browser, it permits adding files from a remote URL. Photos and videos can be directly uploaded to your account using the mobile apps. You can also upload links for folders using this service, allowing anyone to transfer files to your account. You (or anybody else) can also email files directly to a folder on your pCloud account using a unique email address.
5. MediaFire
With MediaFire, you can obtain 10 GB of free online file hosting right away, and you can raise it to 50 GB or more by referring friends and downloading apps. Users using smartphones and tablets can download an app to view and share files on the go, as well as post images and videos.
There are file and folder sharing options, as well as simple uploads of single files or full directories via the MediaFire website. A file upload can be up to 4 GB in size. We also like the filtering options that make it simple to find only your videos, docs, public files, etc.
Also Checkout: 12 Best GarageBand Alternatives for Android in 2021
6. Dropbox
Dropbox customers start with 2 GB of free storage and can earn up to 18 GB through a variety of simple methods. You can use a desktop or mobile client to see and upload all of your Dropbox files, and you can share entire folders with anyone who doesn't have a Dropbox account.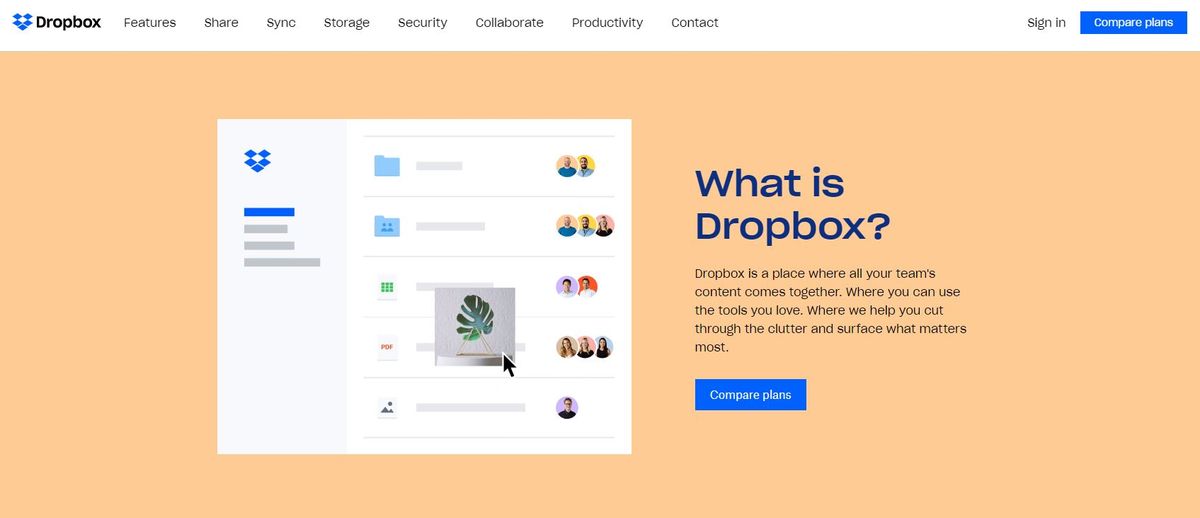 If you have Microsoft Office files in your Dropbox account, you can use Microsoft Office Online to edit them for free from within your browser. Conversions are another unusual feature—right-clicking a PowerPoint presentation, for example, allows you to save all of the slides as independent image files.
Also Checkout: 8 Best Camera Smartphones in 2021