Alternative
Apps
Listicle
12 Best GarageBand Alternatives for Android in 2022
Garageband is the best place for everyone when it comes to music editing and podcast creation on a Mac. But for Android, these are the best Alternatives.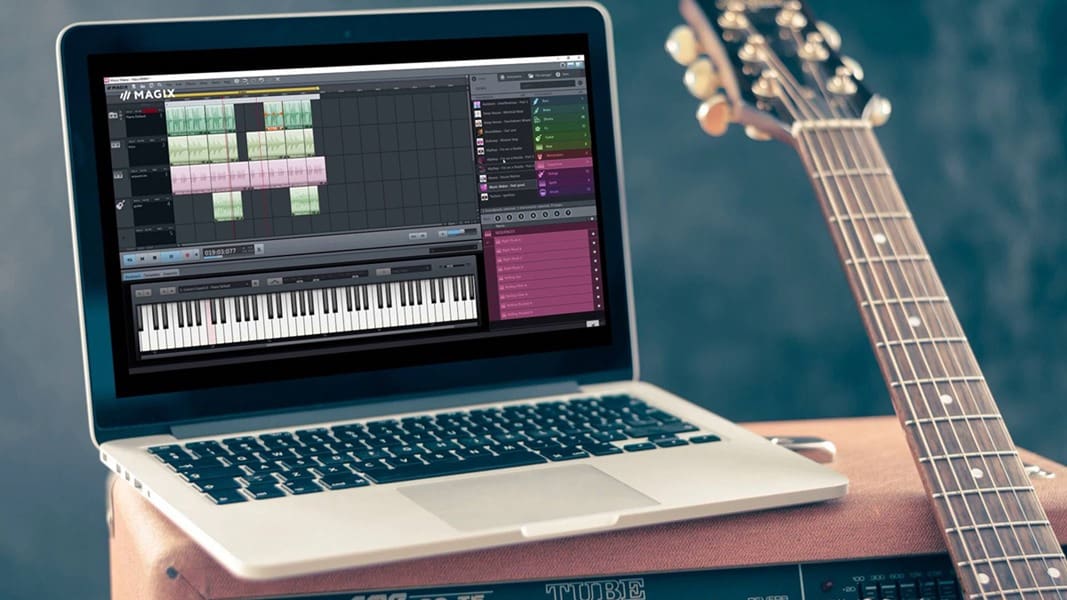 GarageBand was the first music-making programme for the people, and it continues to be unrivalled to this day. Unfortunately, GarageBand for iOS is (and will remain) restricted to iPhones and iPads. But don't fret if you're a modern musician who prefers to avoid Apple's traps; there are plenty of best GarageBand alternatives for Android to test.
Apple introduced GarageBand in 2004. It's a computer workstation that lets you make professional audio, such as podcasts or music. It was only available for iOS devices. Several app developers have produced their own versions of the GarageBand app for Android because of the rise in Android mobile device usage.
Today's kids may recreate those recording sessions with simple cell phones, no musical instrument, and as many takes and retakes as they desire. In the guise of mobile apps, everyone may carry a recording studio with almost endless recordings in their pockets. This is unquestionably the best age of music.
We have compiled the list of Best GarageBand Alternatives for Android in 2022,
1. Magix Music Maker Jam
Music Maker Jam is a programme that allows you to make music by merging loops, which are brief musical segments that may be played over and over again in loops, hence the name. There are over 100 music styles to choose from, as well as an 8-channel mixer to let your imagination run wild. You can also record external voices using the programme, so you may use it to record your singing, rapping, or other sounds and add them to your song. After you've finished recording your song, you may use the sharing tool to share it with the rest of the world. You can also find new songs in the Music Maker community, which other users have shared.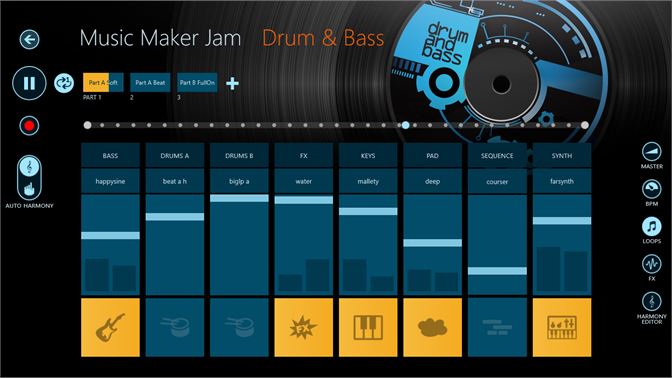 2.  n-Track Studio Music DAW
One of the best GarageBand apps for Android is this one. It turns your phone or tablet into a recording studio. Audio and MIDI tracks can be recorded and played back. You can mix and add effects during playback. Song editing is also fairly simple. You can share your completed works with other musicians or friends.
You can start with the free version of the programme, but you'll need to upgrade to the pro version to get the most out of it. You can find video tutorials on a webpage that you can use as a reference when working on the programme.
3. Walk Band
Walk Band, which has more than 50 musical instruments, high-quality studio sounds, and a multi-track synthesiser, is a good GarageBand Android App option for composing music. It allows Android users to record and work in the studio with a synthesiser, as well as customise tracks and do a lot more. It allows you to edit piano roll mode, record and edit midi tracks, and convert midi to MP3. You can also use different instruments to make your production, such as a guitar, piano, drum pad, and others.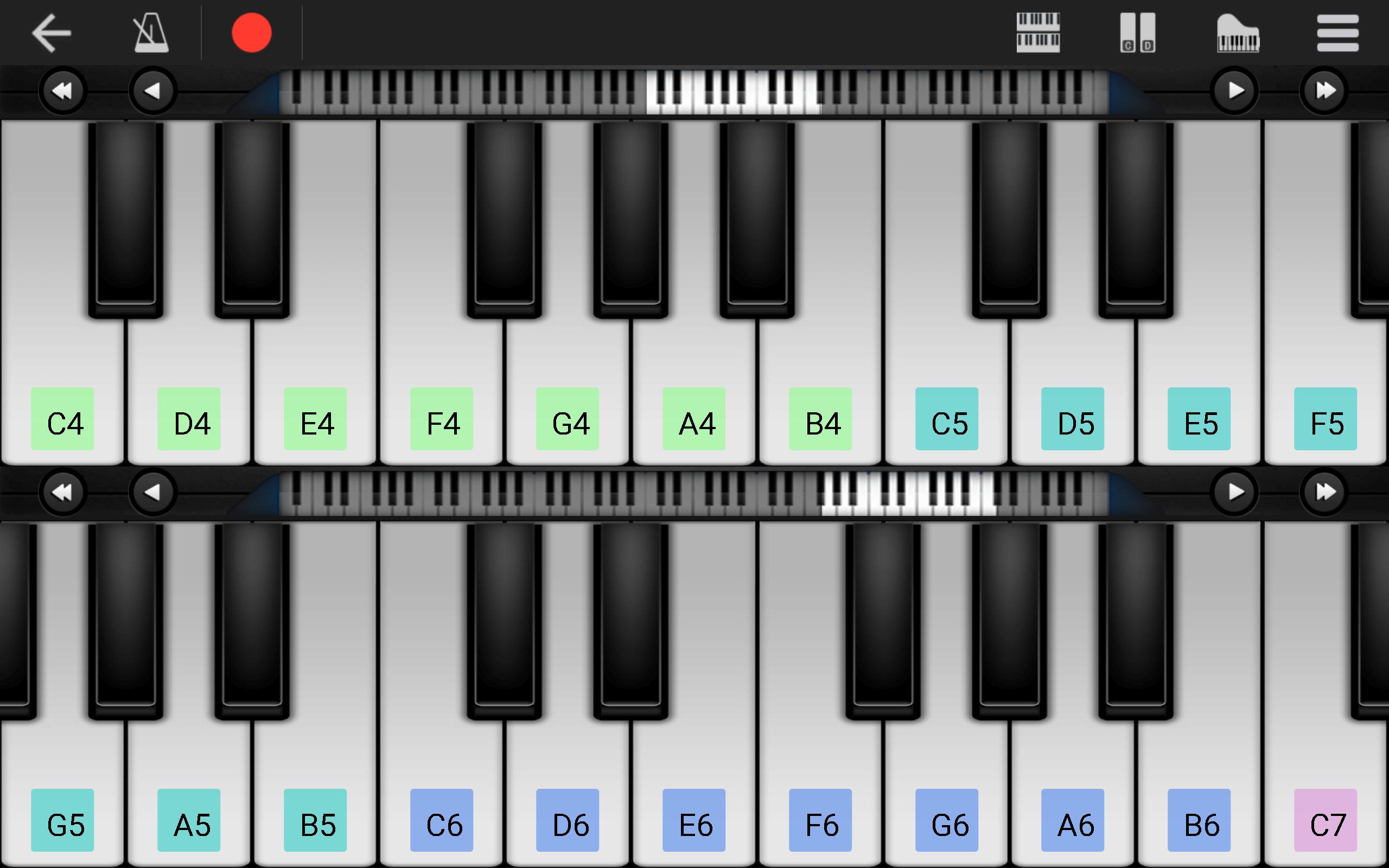 Also read – 10 Best Android Emulators For PC
4. BandLab
BandLab is a promising new Android app for producing music from the ground up. BandLab lets you record, edit, and produce multi-track music using a variety of creative effects such as beats, voices, loops, and, most significantly, hundreds of sound packs. If you liked the sound packs from GarageBand, BandLab has a similar library that is completely free. When it comes to the types of music you can make, whether you enjoy EDM, dubstep, house, rock, hip-hop, and other similar genres, BandLab can be a game-changer in your creative journey.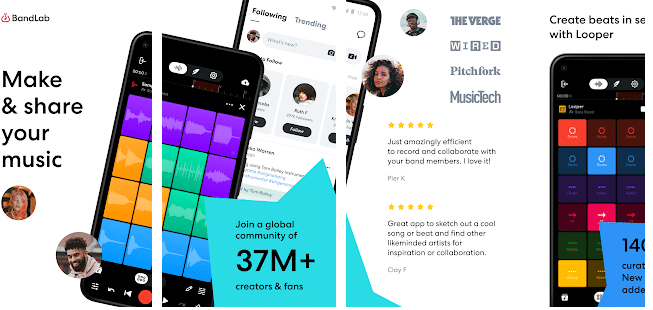 5. FL Studio Mobile
FL Studio Mobile is a professional tool that lets you make your own music files right on your Android-based mobile smartphone. This programme contains a lot of features that anyone who is interested in music will love, and even the most demanding composer will appreciate the incredible functionality. You can produce multi-tracks with the full edition of FL Studio Mobile on Android, which includes all paid tools. You'll be able to employ a variety of effects to create your sound masterpiece, all of which can be altered and changed to fit your needs.
Also read – 20 Best Android TV Apps that are Worth Considering
6. Song Maker
Rather than plugging in a guitar and keyboard to generate raw music, Song Maker focuses on making tracks utilising pre-recorded music, beats, and rhythms. So it's similar to GarageBand in some respects because a significant portion of Apple's music studio app is about making and editing songs with current tools. Song Maker works in a similar way, allowing you to create music by combining various sounds, rhythms, songs, and beats. Bass, Hip Hop, Metal, Drums, and DJ beats are all included in the music library. A live music editing tool for sounds and loops is also included.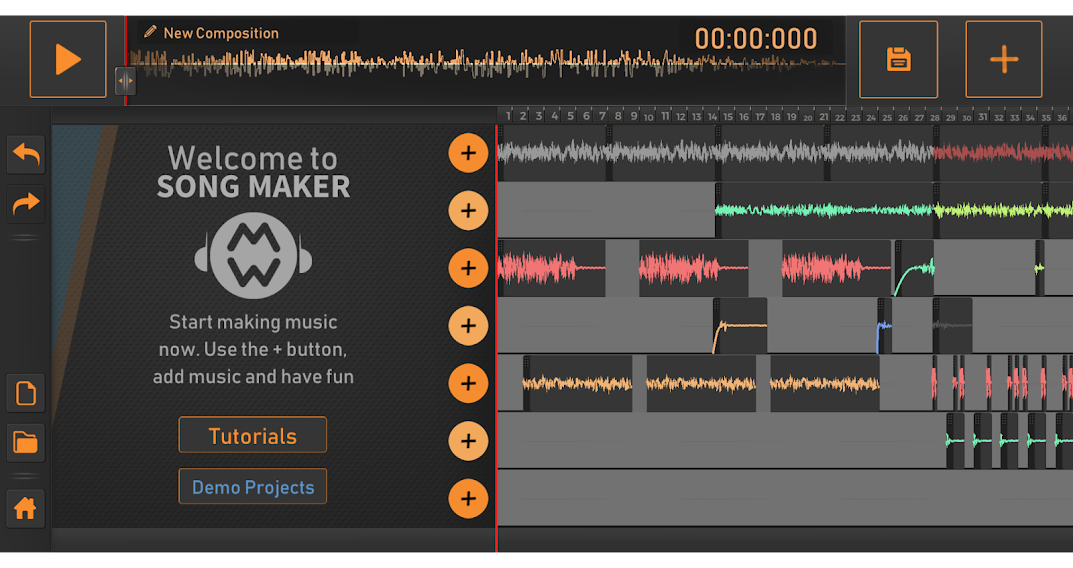 7.  Caustic 3
The Caustic 3 is for you if you like hardware controllers and synthesisers. Rack-mount synthesisers and rigs inspired the app's design components and buttons. Up to 14 different synthesiser machines, such as Subsynth, PCMSynth, BassLine, and others, can be rendered by a single virtual machine. Although you can record your own sample voices, the app's major focus is on music synthesising. The majority of the settings allow for automation and even apply the curves to recorded samples. You can connect your physical MIDI device to the app using an OTG connection if you wish to use both.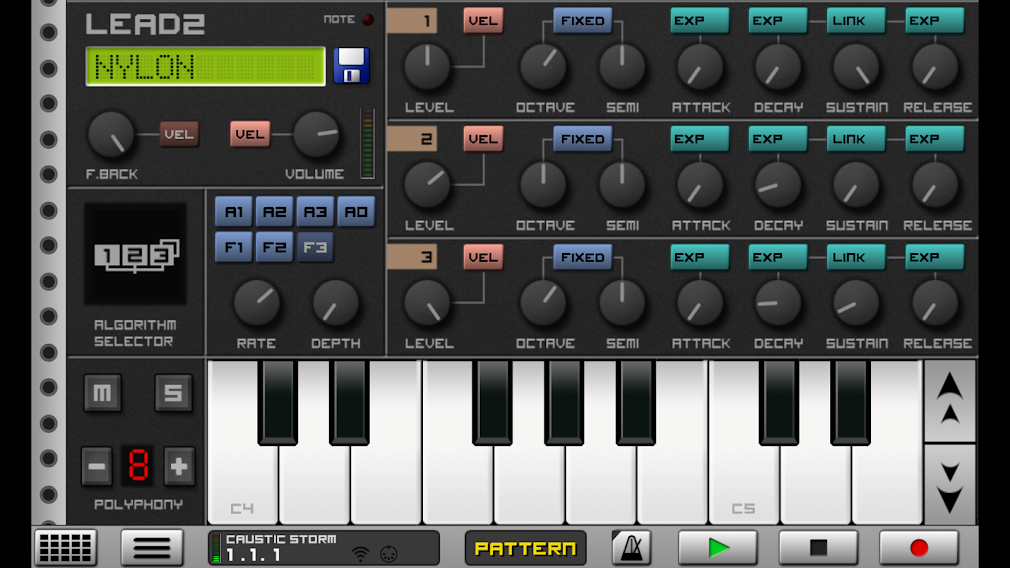 Also read – Top 12 Best Live Wallpaper Apps for iPhone
8. uFXloops Music Studio
uFXloops Music Studio is a multipurpose music studio programme that is ideal for those who enjoy hip-hop, trance, electro, and techno music genres. The programme includes a free loop sequencer, sampler, beat creator, mixer, soundboards, and other tools. More than 200 sample projects are included in the programme, which should be enough to get anyone started. When you're ready, you can record your own songs using your own drum beats, synthesiser, or whatever another instrument you desire. Audio effects such as chorus, flanger, distorter, bit crusher, and more are also supported.
9. Audio Evolution
Audio Evolution is a full-featured digital audio workstation, a multi-track recording studio that takes a similar approach to Walk Band but is geared toward more advanced users. External audio can be recorded using your device's microphone or extra external microphones for a better outcome, such as your singing or live musical instrument performance. You can record your music using an external midi keyboard in addition to the built-in piano roll. To mention a few features, Audio Evolution includes a midi sequencer, the ability to import audio and midi, the ability to use samples and loops, and limitless undo and redo.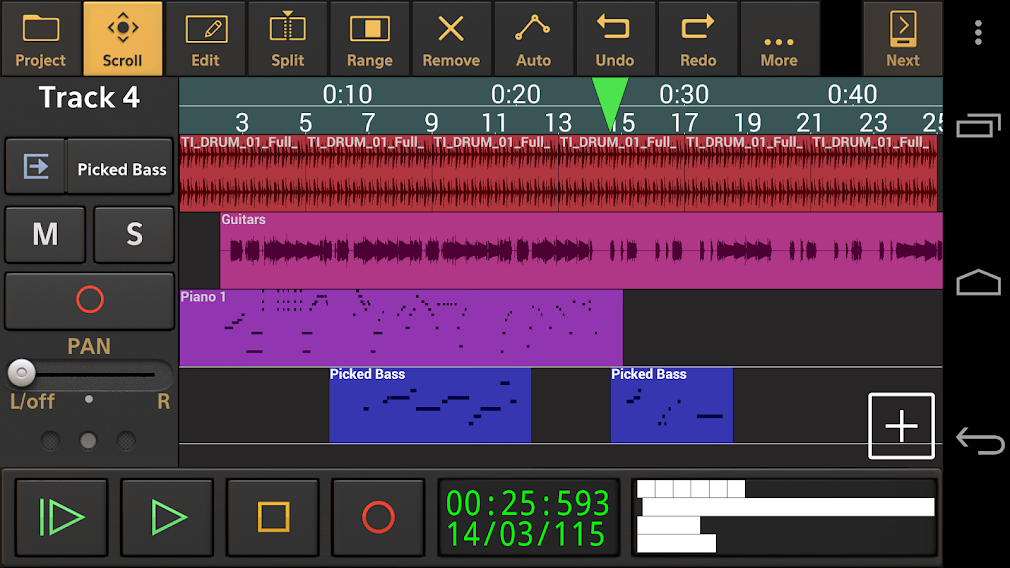 10. J4T Multitrack Recorder
J4T Multitrack Recorder may suit your needs if you're seeking a more straightforward music-making programme. This programme is a simple four-track recorder designed just for songwriters. It's made to quickly and conveniently capture song ideas, demos, and sound sketches wherever and whenever the muses decide to pay a visit. Jam sessions might be complemented with loops that have already been recorded. Fuzz, Chorus, Delay, Equalizer, Reverb, and Phaser are just a few of the effects you can use on your recordings. You can also share your work on SoundCloud, Google Drive, and other networks that are supported.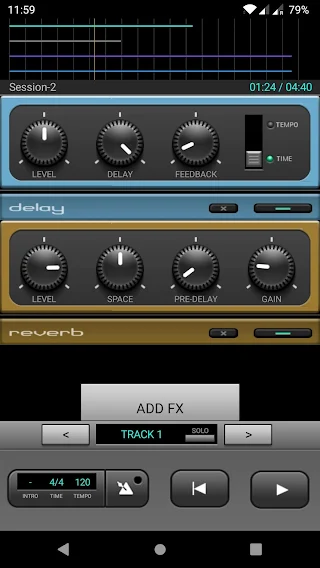 11. Soundtrap
Soundtrap is a free online music composition and remixing tool. This is a web-based alternative to GarageBand for Android. Anyone can participate, make modifications, and share music projects on Soundtrap because it is an online music composer for everyone. In portrait mode, the Soundtrap offers a simple user interface. The timeline has no restrictions and allows you to use the built-in instruments.
12. Drum Pad Machine
The last app on our list of best GarageBand alternatives for Android is Drum Pad Machine. It's all about making beats and mixing them with your own music or vocals, as the name implies.
You may use the machine soundboard to make music out of your imagination or discover new beats from the app's tracks. There are additional libraries of chords, sound effects, piano, and guitar available to help you match your beat to the right chords. Drum Pad Machine also lets you make mixtapes, capture sounds, compose tracks, and much more.
Also Read:  8 Best Photo Editing Apps for iPhone