Sony's new mirrorless camera, the Alpha ZV-E10, is the company's new model. It's the company's second try at developing a vlogging-focused camera, and it's the follow-up to the ZV-1 from last year. It comes with a headphone jack, a longer battery life, a larger sensor, and, most crucially, interchangeable lenses.
You may think of it as a video-centric version of Sony's A6100, which is more focused on photography. The A6100 and the ZV-E10 both have a 24mp APS-C sensor, however, the ZV-E10 is better for self-filming due to the lack of a viewfinder and the addition of a fully articulating screen. This camera is a great addition to the ZV-1, allowing novices to dip their toes into more complicated systems thanks to the new flexibility of being able to swap lenses.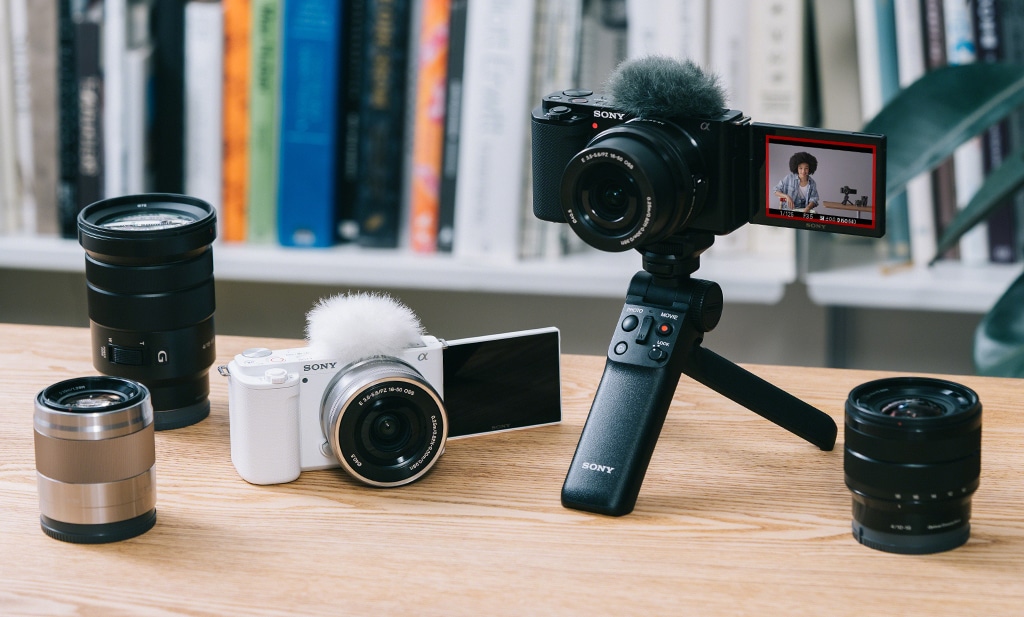 Price:
The Sony ZV-E10 comes in black or white and costs around £680 / $700 for the body alone. It's also available as a combo with the E PZ 16-50mm F3.5-5.6 OSS lens for £770 / $800.
Build and Handling:
The existing A6 series cameras are already quite small, but the ZV-E10 feels even more so. Despite this, the large grip on the front makes it feel safe in your palm.
There is no mode dial on this camera; you must change modes through the menus, which is another drawback for stills photography. While the top-mounted button for switching between Stills, Video, and Slow/Quick mode is simple enough, it would have been far better to have a physical lever so you could see which mode you're in at a glance.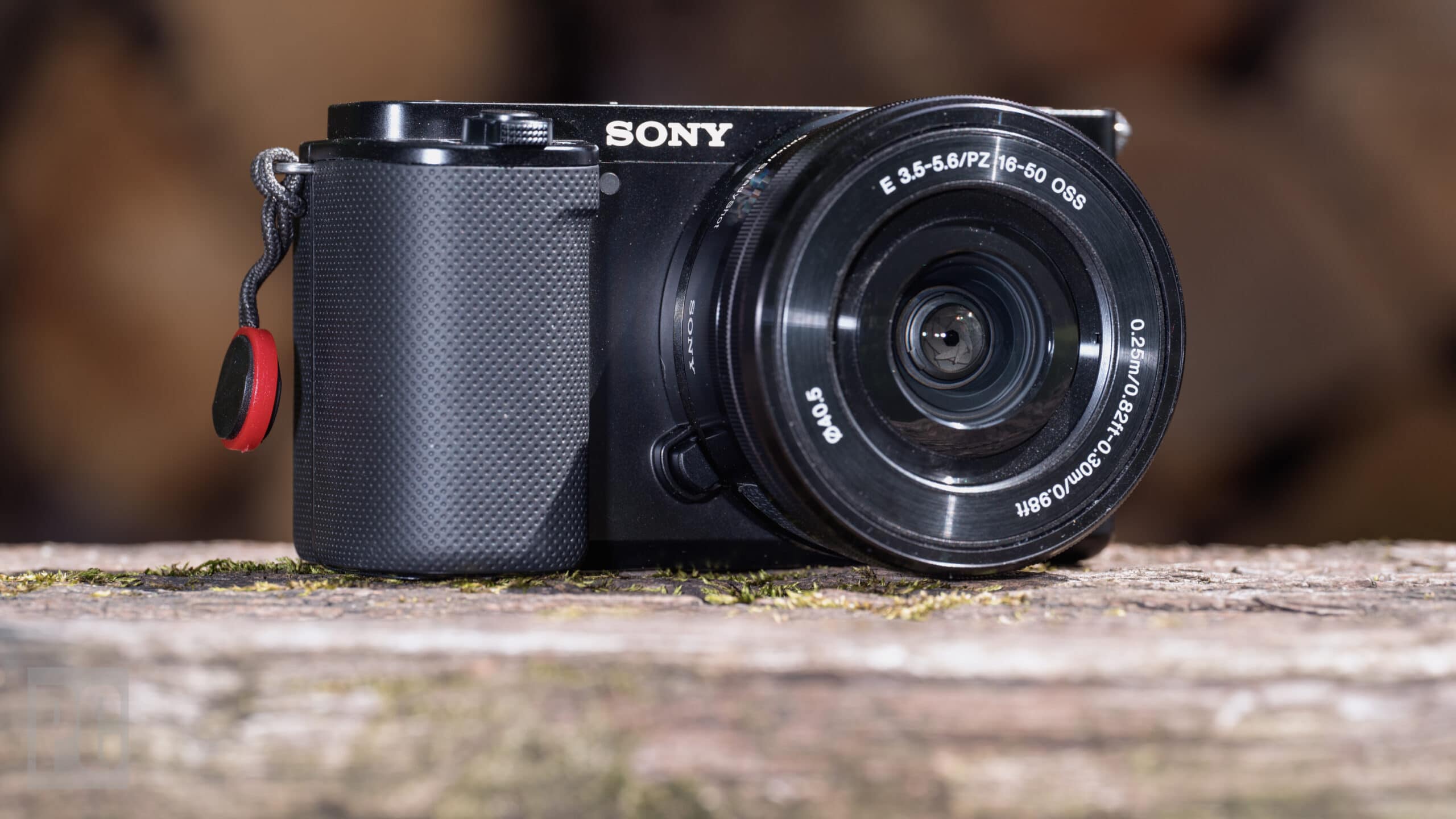 Sony's rear screens have always been small, and this one appears to be no exception. It's no longer adequate. It's also not very bright, so if you plan to use this camera outside, you'll want to turn on the 'Sunny' display option and leave it on.
Aside from that, this small camera performs admirably. The Sony 10-18mm F4 wide-angle lens is recommended for self-vlogging at arm's length to include some background detail, but the Sony 16-50mm power zoom kit lens is very beneficial here because it works with the zoom lever located around the ZV-shutter E10's release.
Video:
The ZV-E10 captures oversampled 4K video at 24 and 30 frames per second. In 30p mode (1.23x, the same as the a6100), there is a significant crop, but no crop while shooting 24p.
The ZV-E10, unlike the a6100, comes with Sony's Cinema Picture Profiles, which provide ten different settings. These profiles allow you to film a low-contrast look for post-production grading. S-Log 2 and 3 are also supported, as well as HLG capture. However, because this is an 8-bit camera, S-Log 3 and HLG film will fall apart more easily when graded than footage from a 10-bit camera.
The ZV-E10 also has 1080/120p high-speed shooting capabilities, which allows for a 4x slow-motion effect (with a 1.14x crop).
Audio:
Whether you want to utilize an additional microphone or the camera's integrated mic, this camera is well-equipped to capture nice sounds.
Digital audio is supported by a multi-interface shoe on the top left of the camera body. Sony offers a variety of microphones that work with this proprietary connection, including the recently introduced ECM-W2BT wireless mics and many shotgun-style alternatives.
For those who don't want to spend money on additional accessories, the camera contains a built-in directional 3-capsule microphone that offers good audio (when vlogging in selfie mode). A hot-shoe-detachable windscreen (commonly known as a 'dead cat') is also included with the ZV-E10.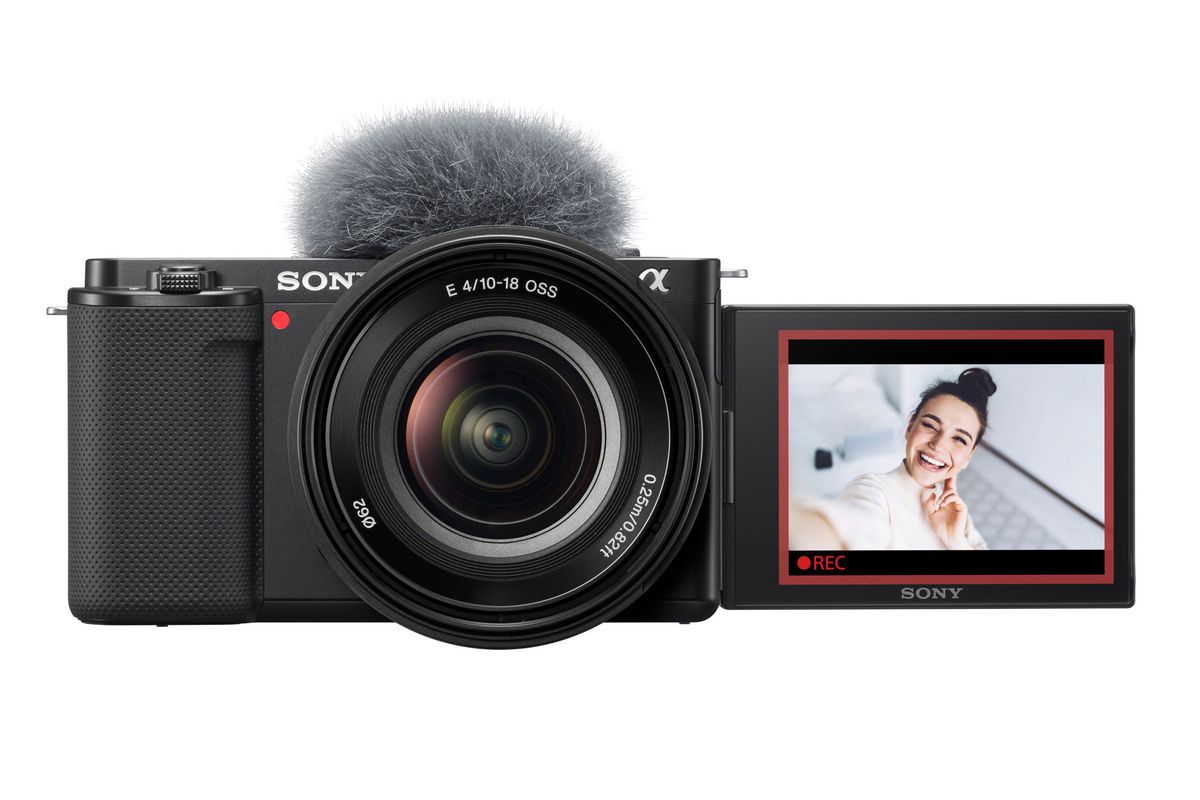 The ZV-E10 has a 3.5mm microphone socket as well as a headphone socket for audio monitoring for individuals who want to use a non-proprietary microphone.
Autofocus:
The Sony A6100's 425-point autofocus system was impressive in 2019 – and it's still impressive at the ZV E-10's price, E10's achieving focus in 0.02 seconds.
The ZV-hybrid E10's AF system has 425 phase-detect points and provides 84 percent coverage, while Sony's Real-time Tracking and Real-time Eye AF technology (which works for both humans and animals) return.
Real-time Tracking makes use of Sony's predictive and recognition algorithms, which include AI-based object recognition and color, as well as subject distance (depth), pattern (brightness), and spatial information, not to mention face and eye detection.
This means that photographers can tap a subject in the viewfinder and the camera will follow it around the frame automatically. If the subject has a face, eye detection is employed until they move their gaze away from the camera, at which point the AF switches to Real-time Tracking.
Battery and Memory Card:
The battery and memory card are both accessed through the same port on the camera's bottom. Users can expect a CIPA-rated 440 photos per charge or 80 minutes of continuous video capture from the NP-FW50 battery. In practice, we found that you can easily outperform each of those statistics by 1.5X. UHS-I speed cards are compatible with the card slot; UHS-II cards are compatible but will not provide any additional speed benefit.
Also Read:  Google Pixel 6 and Pixel 6 Pro: Everything You Need To Know!