Alternative
Apps
Listicle
Reviews
10 Best Cydia Alternatives You Should Try in 2022
You've probably heard of Cydia if you've ever jailbroken an iOS device, whether it's an iPhone, iPad, or iPod Touch.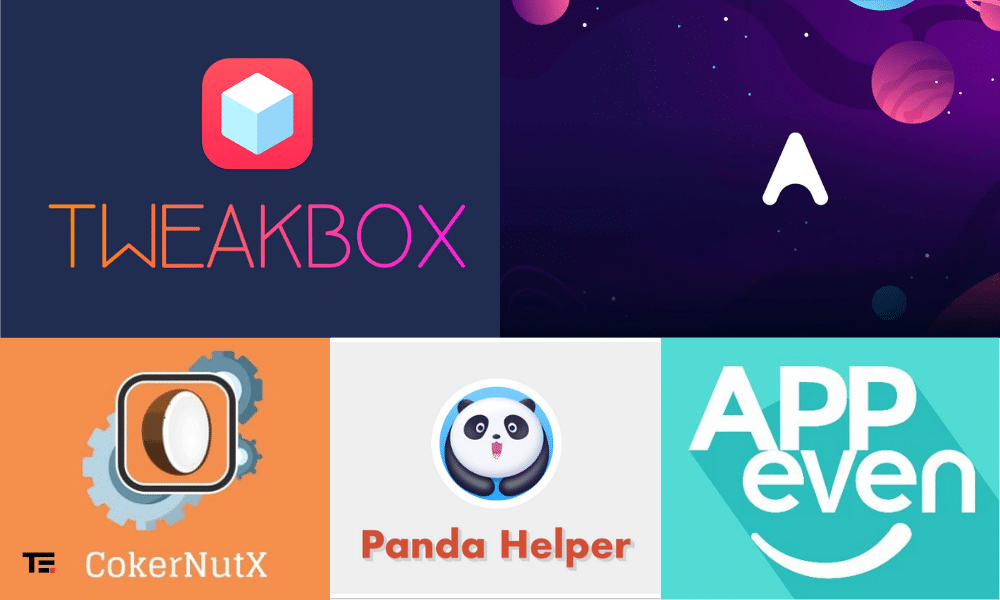 Cydia is a package manager for iOS devices that have been jailbroken. Basically, Cydia lets you install programmes that aren't available on the App Store on jailbroken devices. However, after Cydia's demise, many have been searching for the best Cydia alternatives.
While one of the main reasons for looking for the best Cydia alternatives has been the need for a jailbroken device, this hasn't prevented users from exploring more and more Cydia alternatives. New Cydia alternatives have emerged over time, such as TweakBox, iNoJB, and a slew of other apps that don't require jailbreaking iOS devices.
This third-party app installer, which does not require jailbreaking, not only has a sufficient number of features but also allows you to download and install any type of application, paid or free, for free.
Also read – 10 Best Smartphones Under 30000 Rs in India – 2022
Here we have listed 10 Best Cydia Alternatives you should try in 2022:
1.  TweakBox
This is one of the best Cydia alternatives available that does not necessitate a jailbreak. It allows you to install off-market apps in a secure, streamlined, and dependable manner. TweakBox also allows you to get free downloads of paid software from the App Store. TweakBox allows you to download emulators, movies, music and modified App Store programmes like as Spotify++ and YouTube++, which provide additional functionality. On the platform, you may also play free hacked games. However, it is advised to avoid playing such games because if Apple discovers you, you may face a permanent ban. 
2.  Zestia Step
Zestia Step is another of the greatest and most up-to-date Cydia alternatives available that does not necessitate jailbreaking your iOS device. The app is simple to set up and works on a wide range of iOS devices, including those running iOS 12. Unlike Cydia, Zestia Step can be installed directly on your iOS device without the need for a PC or Mac, making it extremely simple to use. Keep in mind, though, that while Zestia will allow you to install a variety of apps that aren't available on the App Store, its features are limited when compared to Cydia.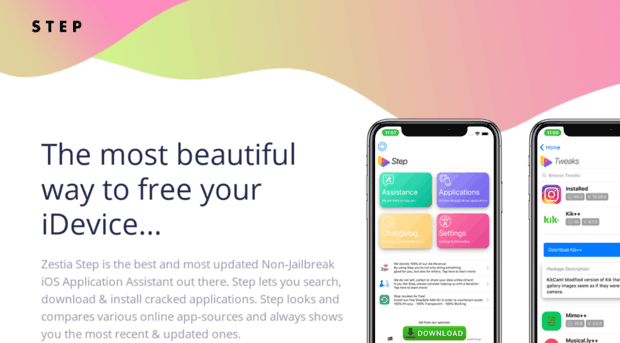 Also Read – Top 8 Best Microsoft Office Alternatives in 2022
3.  iNoJB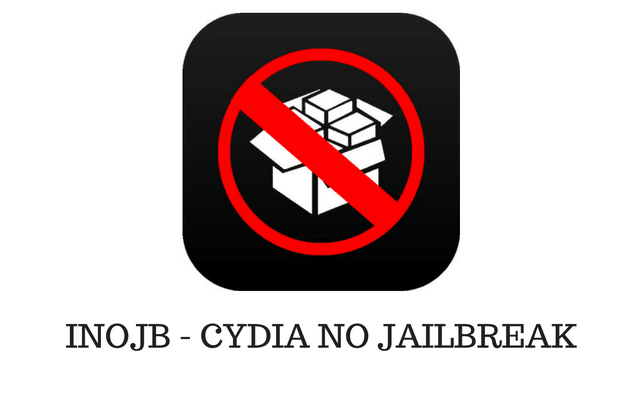 If you're seeking the simplest and most convenient way to install off-market apps on your iOS device, iNoJB is the way to go. You also don't have to jailbreak your iOS smartphone with iNoJB. You don't even need to download iNoJB to your mobile device. It's a web-based software that runs on iOS devices running iOS 7.1.2 to iOS 10. The best thing is that you don't need to connect your iOS device to a PC or Mac to use it, making it even more convenient. However, because it does not require a jailbreak, it has fewer features than Cydia. 
Also Read – 8 Best Photo Editing Apps for iPhone
4.  Emus4u
Emus4u is another Cydia alternative that lets you install off-market apps on your iPhone or iPad without having to jailbreak it first. The app is multi-device compatible, with a single installation package that adapts to the device and operating system you're using. Emus4u is simple to set up and use, so those of you who have never used such apps on your iOS device before will be able to complete the setup and installation process in no time. Emus4u is jam-packed with incredible features, including a full-featured screen recorder, a garbage cleaner, and a slew of modified apps that you won't find on the App Store.
Also Read – 8 Best Live Wallpaper Apps for Windows 10
5.  AppEven
While some alternatives excel at giving customised programmes and free or non-free software for no charge, AppEven stands out as a popular alternative and application for game emulator users. You may use AppEven to install a game console on your iOS device to keep the gamer in you alive or to improve and practise your gaming skills. Not to mention the fact that AppEven allows you to download a large number of apps that aren't available on iOS devices or in the Appstore. The sole disadvantage of this Cydia alternative is that it does not support previous iOS versions. If you have an iOS version older than iOS9, you should look for another option.
Also Read – Best Gaming Monitors In 2021 To Boost Your Gaming Setup (Top 10)
6.  AppValley
If you're looking for a Cydia alternative, AppValley is another wonderful third-party app store to install on your iOS device. The programme lets you download and install customised versions of popular apps that add a slew of new features over the original. Modified versions of apps like WhatsApp, YouTube, Spotify, NBA, and many others can be found on AppValley, and they include a slew of helpful features that aren't available in the official versions.
7.  Asterix Installer
Asterix Installer, a third-party software installer for iOS devices that can be used as a Cydia replacement without jailbreaking your device, rounds out the list. The platform has a large number of tweaked/modified apps with a lot of essential features that you won't find in the stock apps you'd get from the App Store. Asterix Installer allows you to download paid programmes for free, and it also has a good range of customization apps that will allow you to customise your iOS device.
8.  Panda helper
Panda Helper is a relatively new competitor when compared to several other well-known competitors. However, it covers the majority of the essentials to make it an excellent unofficial app installer for iPhone and iPad users. A large assortment of apps, games, and themes is one of the features of this fantastic Cydia alternative. So, whether you like exciting games, very handy apps, or stunning themes for full-on customisation, Panda Helper has a good chance of winning you over. Additionally, it provides full SSL encryption to protect your data.
9.  Sileo
Sileo isn't as feature-rich as Cydia, but it does support the most recent 64-bit iOS versions, which is one of the key reasons it's one of the best options. Sileo can now be used on iOS i.3 iOS 11, 12, and even 13 iPhone, iPad, and other iOS devices with a 64bit iOS version. Selio would be the finest option for you if you're seeking a great alternative and are thinking of jailbreaking your new iOS smartphone.
10. CokerNutX
CokerNutX appears to be one of the better solutions for people searching for a feature-rich Cydia alternative. The app, after all, offers the largest assortment of apps on the market.
It has all the bases covered, from popular hacked games to free paid games. Furthermore, CokerNutX is considerably easier to install since it does not require the use of programming tools such as Xcode. So, the next time you want to get your hands on all the great apps without spending any money, don't forget about CokerNutX.

Here's a quick summary of best cydia alternatives –
Also Read: 10 Best Dropbox Alternatives – Cloud Services to store your files