The finest webcam meets the needs of both streamers and office workers by providing a simple setup with good image quality in a variety of lighting settings. After all, you don't want to be caught off guard moments before your stream by a rogue gadget. The main issue is the sheer quantity of options accessible nowadays; it's difficult to tell which webcam is best suited for you.
 If you simply want the highest picture quality at a reasonable budget, the Logitech C922 HD Pro is an excellent 1080p option. If you're searching for something more, the Elgato Facecam takes the top spot because, while it's flashy, it's also highly adaptable and has excellent picture quality.
Whether you're simply recording yourself, streaming on Twitch, or conferencing with friends or coworkers on Zoom.
These best Webcams will deliver a quality image for everyone to enjoy.-
1. THE ELGATO FACECAM'S CAMERA HUB 
It provides everything a serious streamer needs. Its image quality matches that of the outstanding Logitech StreamCam, which occupied our top rank for the majority of the year. While it lacks several content creator-friendly features, the Facecam provides uncompressed 1080p 60fps footage, which is the cleanest video you can get while streaming on Twitch or Youtube.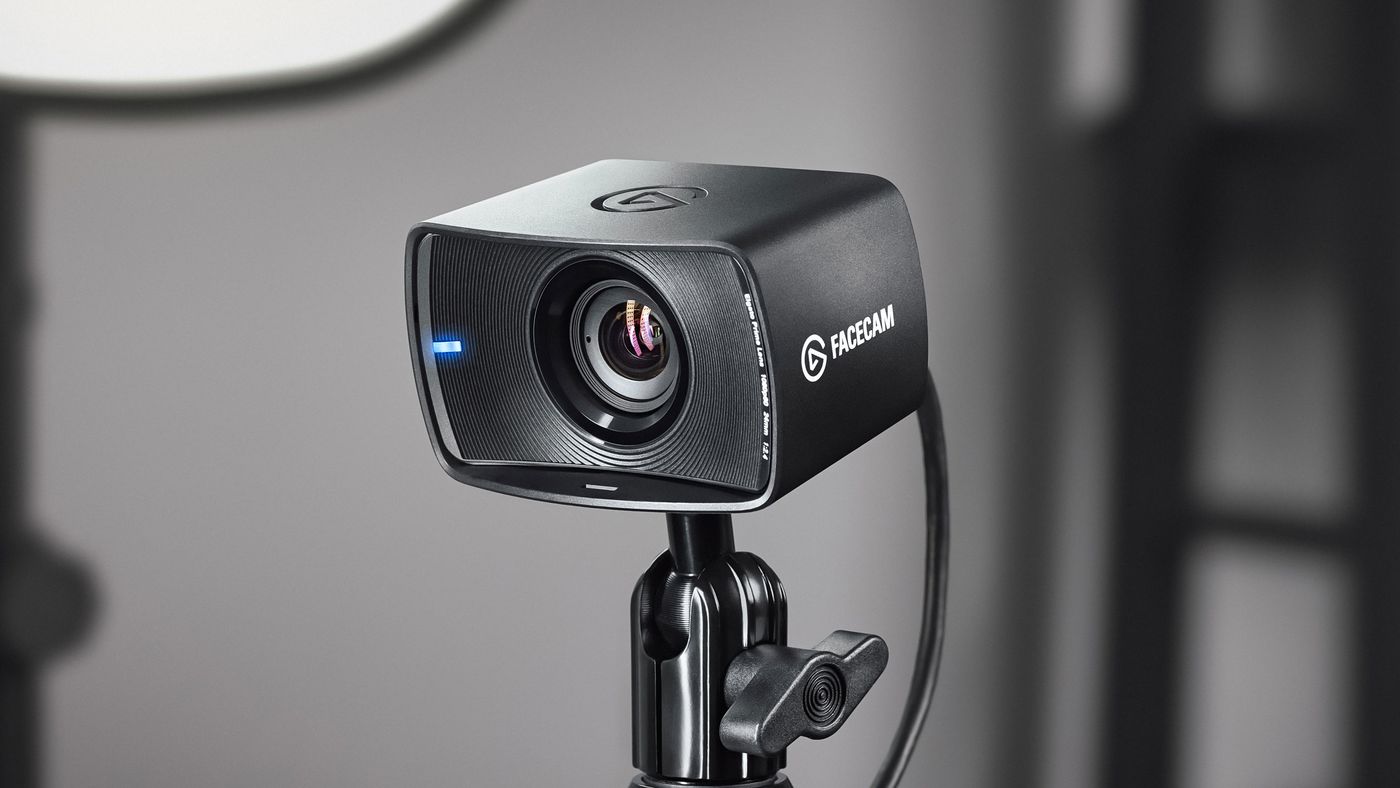 The Elgato Facecam's Camera Hub software is simple to use and allows you to alter contrast, exposure, and FOV even while using the camera, which is a significant benefit. If you can afford the $200 price tag, the Facecam will provide you with the greatest image settings with minimal effort.
2. THE LOGITECH STREAMCAM-
It was created with content makers in mind, as it can quickly transition from landscape to portrait mode by turning the camera. Smart autofocus and exposure also take a lot of the guesswork out of composing the perfect photo. Logitech essentially created an improved and upgraded version of the C922. Because it records at a consistent 1080p at 60fps, this webcam will aid in the creation of some very stunning footage. Even in low-light areas like a bedroom or a closet, the StreamCam maintains steady focus. We don't pass judgement here.
Despite the fact that the StreamCam is one of the most expensive non-4K alternatives available, the picture quality alone is worth every penny, especially if you're serious about your gaming streams or video material. The only drawback is that the included USB Type-C cable is on the short side.
Also Checkout: 8 Best Photo Editing Apps for iPhone
3. LOGITECH C922 HD PRO 
The Logitech C922 HD Pro is the best bargain. Its clear 1080p images, combined with a broad field of vision and excellent autofocus, make it an excellent choice for video conferencing. The low-light performance is excellent, and the noise level did not skyrocket when I turned off a few lights. White balancing was also generally accurate, however the default saturation sometimes made the scene appear washed out in bright lighting circumstances.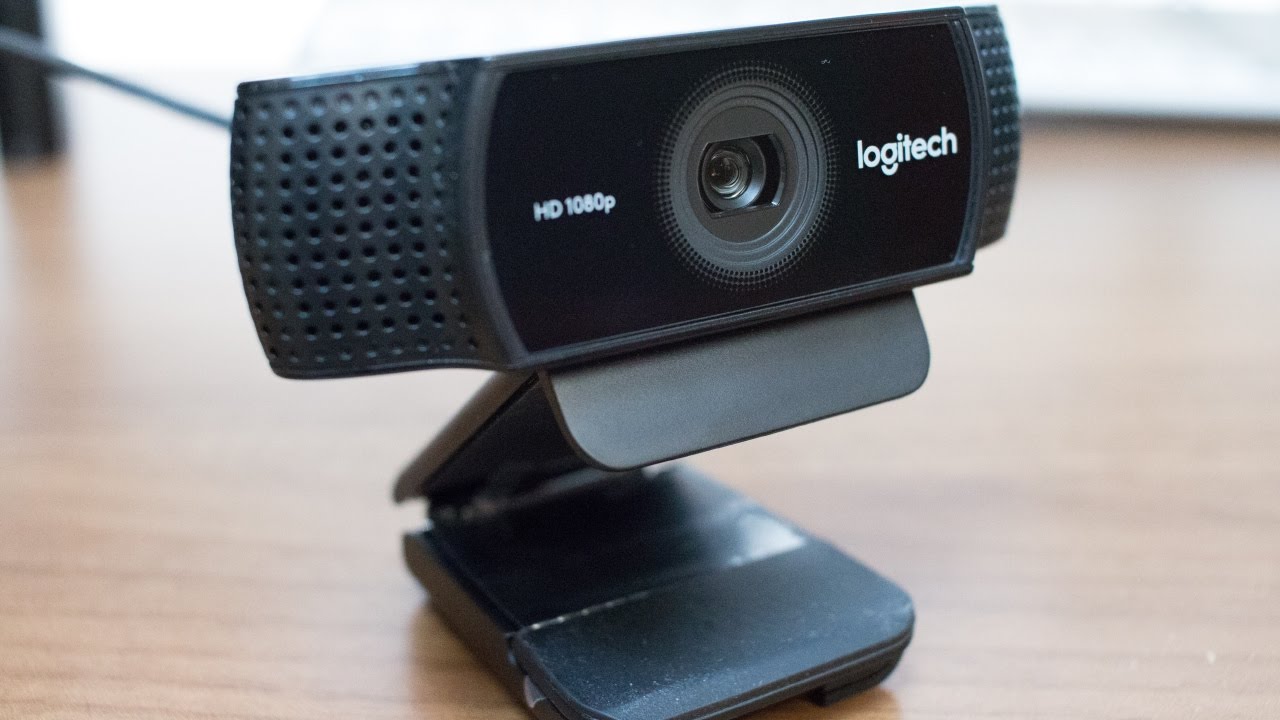 The Camera App from Logitech allows you to change the majority of the settings. Streamers will also appreciate the C922's outstanding compatibility with the ChromaCam background replacement programme. Overall, the Logitech C920 excels at its primary functions while being reasonably priced. The C922 is an ideal webcam for streamers to get started with because it can track on down.
4. RAZER KIYO PRO 
When it comes to video image quality, lighting is the most critical component. Good lighting can help to lessen the need for exposure adjustment while also reducing noise. The Razer Kiyo Pro features an adaptive light sensor, making it appropriate for any lighting scenario, including complete darkness. It's pretty useful if you're streaming out of a bedroom or any other location where you can't rely on strong lighting.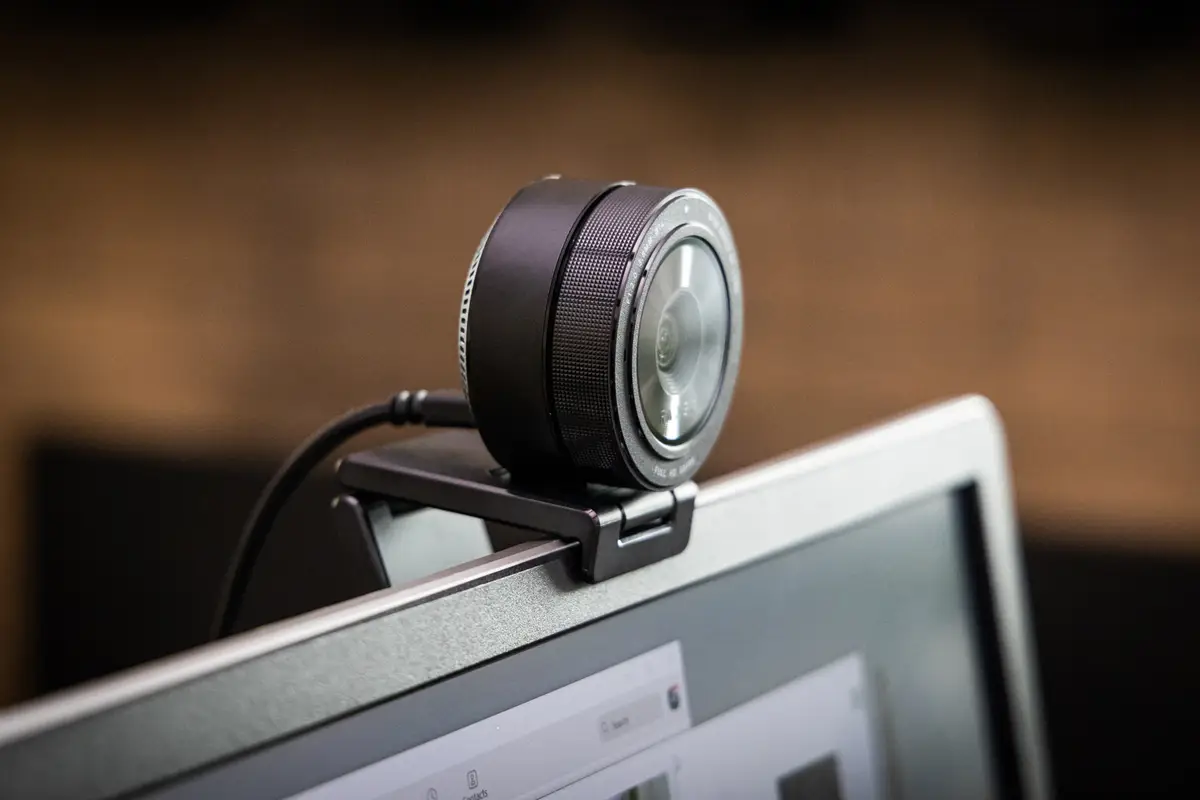 The Kiyo's 1080p sensor captures a lot of detail and has exceptional sharpness. The autofocus is quick, and the white balance is spot on. The Razer Kiyo offers the highest colour saturation of any webcam I've tested. When the lighting is good, it may assist bring a lot of vibrancy to your photographs. However, in darker environments, the saturation boost might cause photos to appear pastel-like. We also found that with wider FOVs, the image takes on a strange fish-eyes look, which may be a bit too much.
5. DELL ULTRASHARP WB 7022 4K
It takes a lot to dethrone the Logitech BRIO, but the Dell UltraSharp WB7022 4K camera does exactly that. Dell's new webcam is among the top 4K webcams available. For under $200, the Dell UltraSharp 4K camera provides a plethora of quality features. Aside from 4K at 30 frames per second, you also get HDR support and AI-powered auto framing. UltraSharp's capabilities for 4K recording, as expected, delivers it movies and photos with far more detail than a conventional 1080p webcam.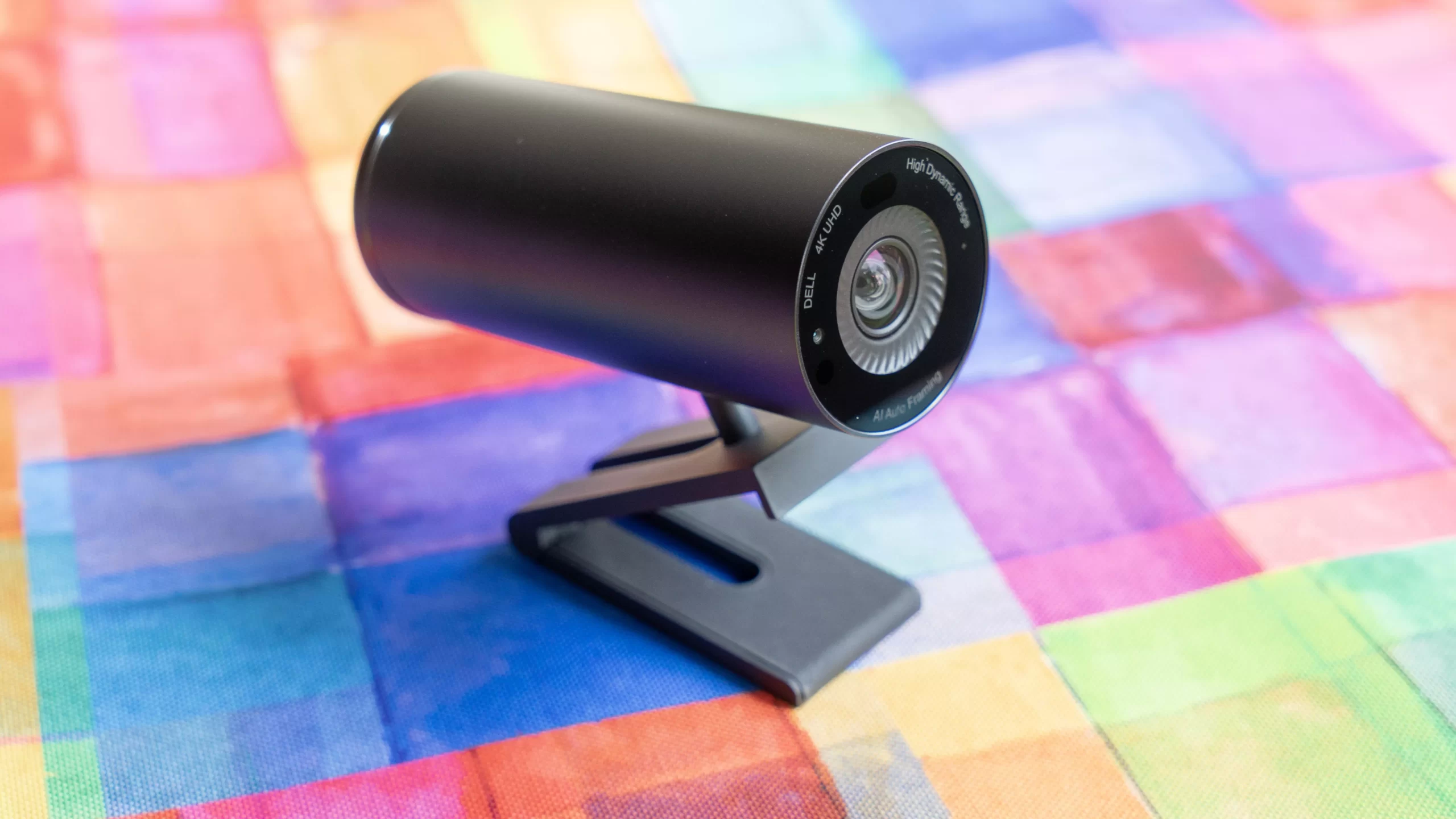 Its 90-degree field of view comfortably captures your entire room as well as any pets sleeping in the corner of your image. The UltraSharp performs well in dimly illuminated or overexposed environments. You should be aware that if you solely use this for business conversations, the webcam's picture quality may be harmed by apps such as Meet or even Zoom, as you will become a victim.
Also Checkout: 10 Best Smartphones Under 30000 Rs in India – 2022
6. CLEAR ONE UNITE 20 PRO 
ClearOne may be unfamiliar to you because the company focuses on office conference rooms. Aside from severe (and expensive) teleconferencing equipment, ClearOne also produces a reasonably priced 1080p webcam for at-home streaming or video-chatting for about $100.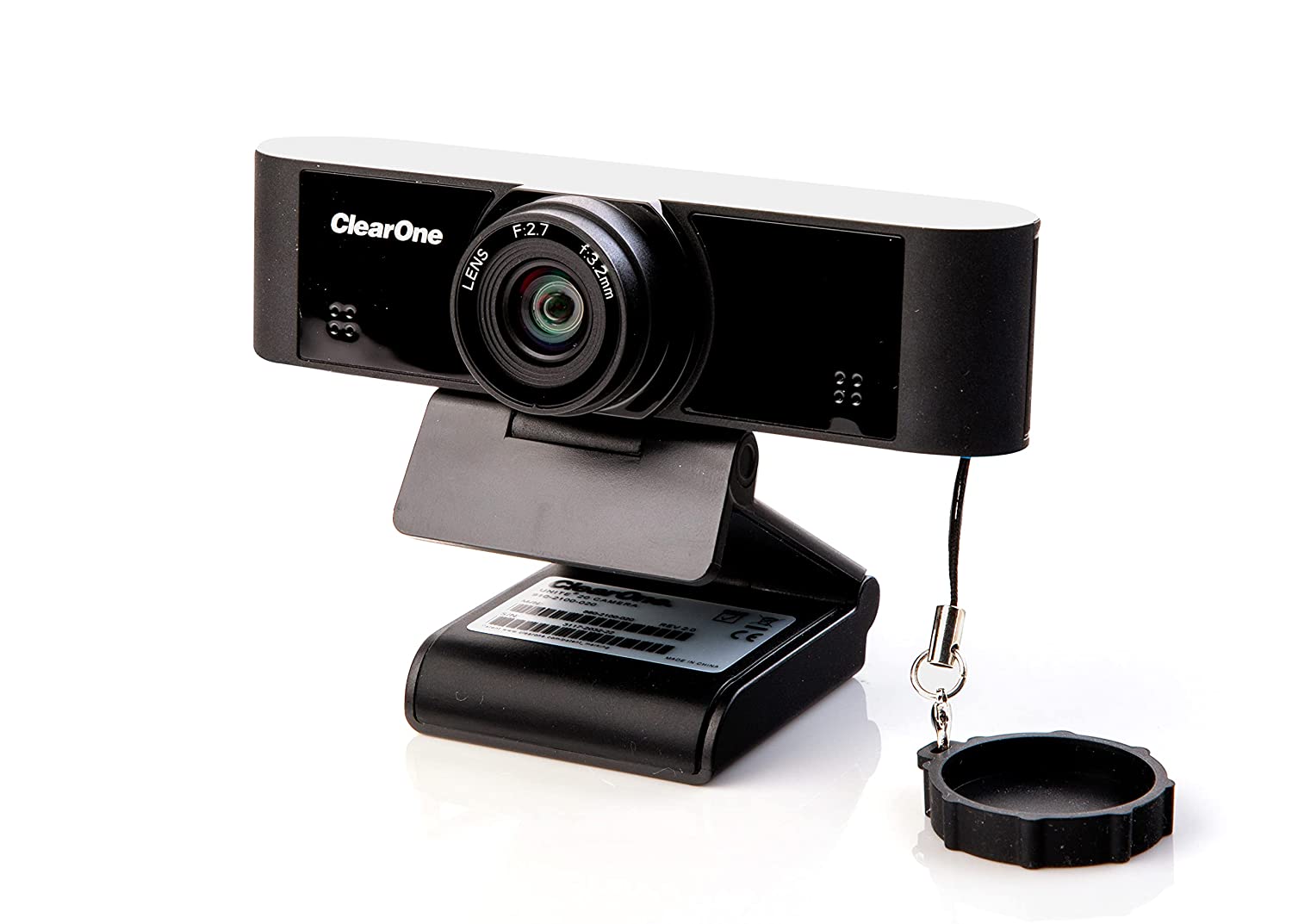 The Unite 20 Pro has a 120-degree field of view, so you can fit a lot more into your frame than typical webcams. If you're trying to stream a large group for a D&D session or want to fit your complete band into a Twitch performance, this is ideal. Not so good if you're trying to hide a cluttered bedroom during your morning video conference with your boss.
7. LOGITECH BRIO 4K PRO 
The reason to buy  this camera is its 4K resolution options +Tripod screw mount +Easy deployment .The Logitech BRIO 4K Pro may be the ultra HD resolution webcam for your video conferencing needs at work. It's also well-built, brilliantly created for professionals and enterprises in need of tough gear. 
Of course, the image quality is higher – especially when compared to everything else on a standard laptop, including business laptops. Other characteristics worth noticing include its three fields of view and omnidirectional microphones with noise-cancelling technology.
8. LOGITECH HD Webcam C310
The Logitech HD Webcam C310 is a good choice for those who can't afford to spend a lot of money on a webcam. It's ideal for anyone who simply needs to get on a Zoom or Skype chat and be seen clearly.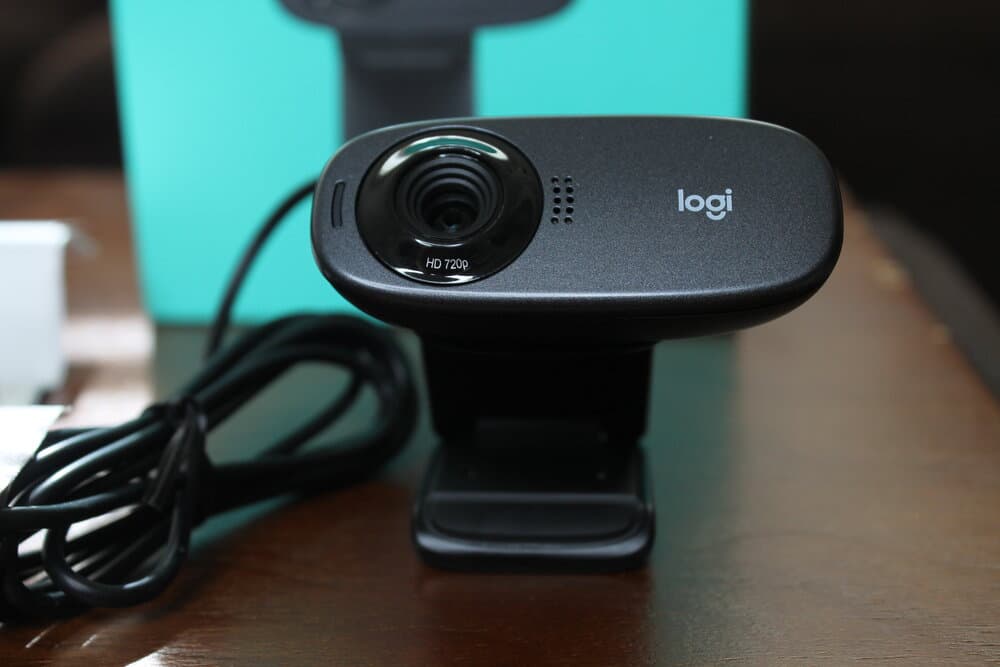 While it only shoots in 720p, the C310 does include Logitech's RightLight 2 auto-light adjustment technology, ensuring that you are always seen in the proper light. You'll also be heard well from up to 5 feet (1.5 metres) away thanks to its noise-cancelling microphone. This may not be a streamer's first choice, but it's a good option for anyone on a tight budget.
9. MICROSOFT LIFECAM STUDIO 
It isn't the most visually appealing camera, but the LifeCam Studio isn't really intended to be. Instead, with 1080p recording, 720p live video calling, and a wideband mic for crystal clear sound, it's designed for business conferences and presentations.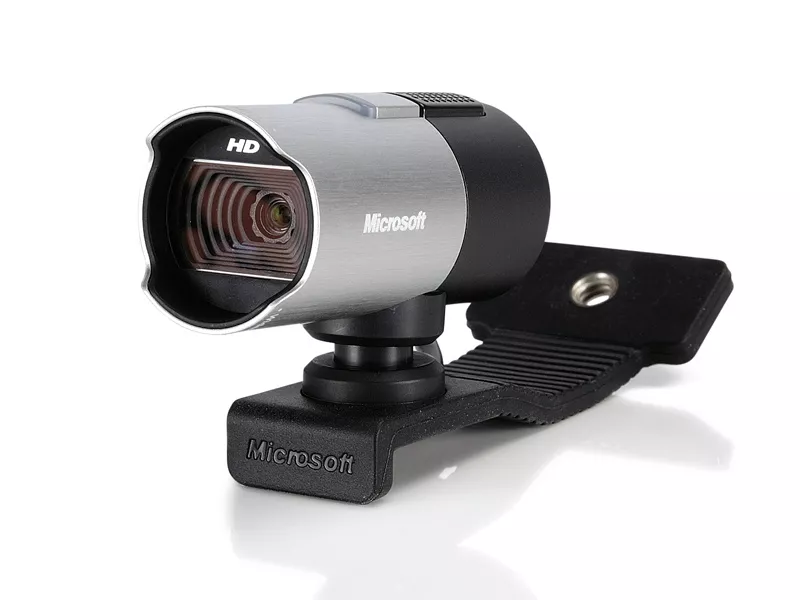 This is a serious peripheral, requiring a powerful PC for maximum settings, but that doesn't mean it's devoid of bells and whistles. For example, it has 360-degree rotating capabilities and Microsoft's TrueColor technology, which will dynamically alter the exposure to keep you well illuminated.
10. MICROSOFT LIFECAM HD 3000
If you're searching for something inexpensive and cheerful but yet want to remain with a well-known brand, the Microsoft LifeCam HD-3000 may be just what you're looking for.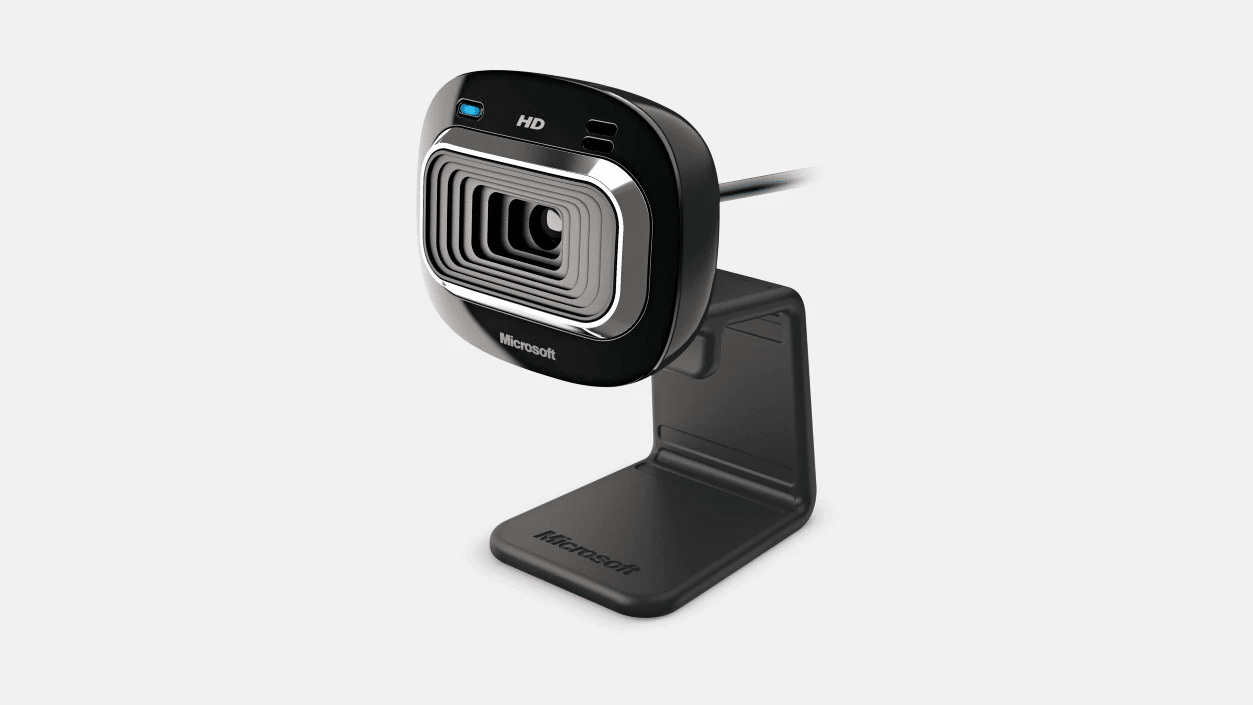 It's limited to 720p, but so are certain conferencing apps like Google Meets, and its dependable plug-and-play capabilities make it an excellent choice for anyone looking for a low-cost webcam without being duped by low-quality goods with inferior sensors.
Also Checkout: Asus ROG Phone 5 Review : A Gaming Beast