We've gone a long way since Android TV was first launched as a Smart TV platform in 2014. Whereas Android TVs were once limited to TV makers that choose to include the Android TV operating system in their flagship models, we can now purchase Android TV boxes and transform any TV with an HDMI port into an Android TV with capabilities such as HDMI CEC.
These work in a similar way as video streaming websites. You download one, pay for a membership (if desired), and listen to music on your TV. Each app has its advantages and disadvantages, but ultimately, it comes down to personal preference rather than any objective comparison.
So, if you've bought an Android TV box or already have an Android TV, here are the Best 20 Android TV apps you should have in 2021.
1. SlingTV  
SlingTV is the greatest Android TV app for a wide choice of live TV channels, including sports, lifestyle, news (local and worldwide), and is a terrific cable TV alternative. The app includes networks such as ESPN, NFL, Food Network, CNBC, BBC, and others, to mention a few.
While you can download the app for free, you will have to pay for the Live TV subscription. In terms of the app itself, it's quite smooth and well-designed. Like typical TVs, I was able to rapidly switch between channels. Overall, SlingTV appears to be the finest software for watching live TV channels on Android TV, especially because it also supports cloud-based DVR.
2. Send files to TV (SFTV) 
Send Files to TV is without a doubt one of the top Android TV apps. There are times when you want to transfer videos, images, or music files to your television, and you realize you'll need a thumb drive to do it. The Send files to the TV app, on the other hand, makes wireless file transfer a breeze.
You simply need to install the software on both your TV and smartphone, and you'll be able to transmit files like WhatsApp forward. Keep in mind that this only works if you're on the same WiFi network. When it comes to the app's dependability, the transfer speed is decent, and I've only observed a few botched transfers. Simply said, if you're looking for the finest app for transferring files to and from your Android TV, SFTV is the one to go for.
3. Plex 
Do you have a large library of movies and television shows? If so, Plex is the program for you because it allows you to organize all of your movies and shows by genre, rating, and subtitles. Plex's user interface is simple to set up and can be done in just a few steps.
Retro games can now be streamed directly to Android TV. Plex has brought Atari classic games that can be streamed straight on Android TV, as well as the ability to install your own game ROMs and emulators on any Android TV device.
4. Solid Explorer
Solid Explorer has deservedly earned its place as the greatest file manager on Android, and this is also true for Android TV, following the demise of ES File Explorer. This file explorer is an excellent replacement for ES File Explorer, and you will appreciate its distinctive look and functionality.
The software features a two-pane layout interface that makes navigating folders and interacting with files a breeze. The nicest thing is that you can manage your Android TV's internal storage directly from Solid Explorer. On Android TV, it allows you to uninstall, delete, and install third-party APKs.
5. Kodi
For Android TV owners, Kodi is a fantastic app. It's an HTPC (home theatre PC) user interface that lets you control all of your local music and media (via USB drive). There are also a number of channels for things like video streaming, however, some of them aren't legal.
In any event, this is a terrific area to handle a lot of things that you can't manage natively on your TV or that you can manage but aren't happy with. If you want to play local music and video on Android TV, this is our top recommendation. It's also completely open-source and free.
6. RetroArch
Even though Android TV has its own Play Store with some of the top Android TV games available for download, RetroArch is a great place to go for traditional retro-console gaming action. This is an emulator for Android TV that allows you to play NES/SNES games with a controller.
Even though Android TV has its own Play Store with some of the top Android TV games available for download, RetroArch is a great place to go for traditional retro-console gaming action. This is an emulator for Android TV that allows you to play NES/SNES games with a controller.
7. Total Commander
Total Commander is one of our top Android file managers, and it is currently the finest solution for Android TV. The program can do pretty much anything you need it to, such as explore files, side-load apps, and just manage your stuff. It also has an integrated media player for music and video files, so you can kill three birds with one stone if you want to watch some local programming now and again.
It also has networking functionality for FTP, SFTP, WebDAV, and LAN servers. A dual-panel arrangement is also included in the Android TV UI for simpler management. If this one doesn't work for you, try X-plore.
8. VLC
The VLC media player is a widely used video player, and for good reason. The program can play videos encoded in a variety of codecs and supports practically every file format. VLC can also decode videos encoded with the HEVC H.265 codec. When you consider the user-friendly design and the reliability that VLC provides, it's easy to see why it's so popular.
VLC organizes your material into three categories: video, audio, and other. You may also manage things like hardware acceleration and more through the app's settings. VLC is pre-installed on Android TV boxes such as the Mi Box, but it can also be downloaded via the Android TV Play Store.
9. TVUsage
In comparison to other Android TV apps, TVUsage is one of the newest ones. It adds digital health and wellness capabilities to Android TV. This allows you to see a variety of statistics, including your daily and weekly usage patterns. There are also some other features. You can, for example, set a daily screen time limit and receive notifications when it's time to turn off the television.
It can also pin lock any Android TV app (which is fantastic for families with children), exclude apps if you want to track usage, and do a few other things. This one is brand new, so there are bound to be some glitches, but it performed admirably in our testing.
10. Aptoide
Aptoide is one of the greatest Android TV apps since it allows you to access thousands of Android apps without having to worry about geo-restrictions or Android TV compatibility. Aptoide is a third-party app store and a Play Store alternative, in case you didn't know.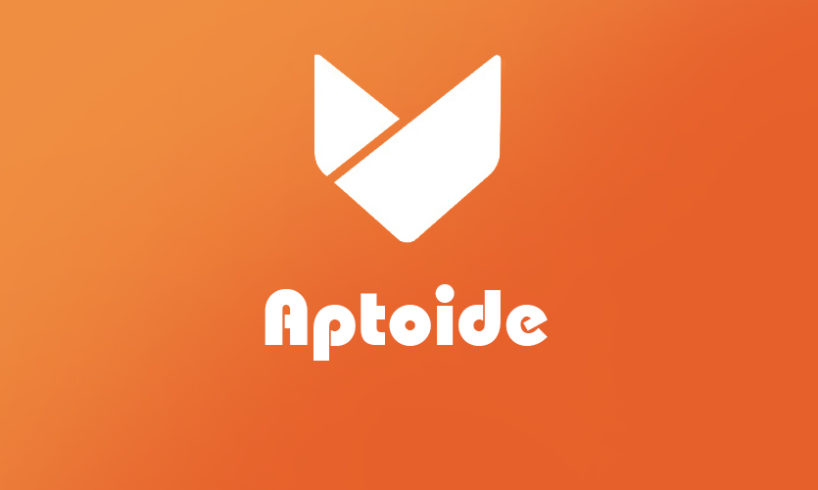 You can find and install programs that aren't available on the Play Store otherwise. If you're concerned about app integrity, be assured that Aptoide is backed directly by the developers, meaning there are no middlemen repackaging the apps. Simply said, if you can't find your favourite apps on Android TV through the Play Store, head over to the Aptoide app store.
11. Wake On Lan
Wake On Lan is a one-of-a-kind Android TV application. With only one click, you may wake your PC, NAS storage, and other devices from your Android TV device. It's okay if that didn't make sense; this app is a little more tech-savvy than others.
With the ability to wake up your computer or NAS storage, you can sit down, switch everything on in one place, and view it all without having to do any extra effort. The app is unable to wake up devices that have been put to sleep. On the other hand, there are techniques to automate this on your computer. This one comes highly recommended.
12. Spotify
Spotify is without a doubt the best free music app available when it comes to streaming music. You can stream music directly through your Android TV using the Spotify app on your Android TV. The nicest part about Spotify is that it offers a free tier of service.

The paid subscription, on the other hand, includes unlimited track skipping and no commercials in between tracks. Spotify comes pre-installed on Android TV boxes like the Mi Box, and you simply need to sign in with your Spotify account to begin streaming music.
13. Haystack
Android TV boxes, such as the Mi Box, come with a slew of apps, including music and video streaming apps as well as news apps. If those news apps don't satisfy your needs, you might want to look into Haystack. Haystack is a news app that keeps you up to date on a wide range of topics, including Science and Technology, Politics and Current Events, Games, and Movie Trailers.
The news is delivered in a smooth, flowing interface that is ideal for an Android TV setup. In addition, the way everything is laid out is quite well thought out. Haystack curates news from a variety of sources, including the Associated Press, BBC News, CBS, and others.
14. Tunnelbear
It's never a bad idea to have a VPN app on your phone. It allows you to remain anonymous when surfing the web and can be used to get around geographical restrictions on a lot of online material. Tunnelbear is one of the greatest Android VPN apps you can use on your Android TV unless you want to pirate content.
Despite the fact that the app is not yet optimized for Android TV, it functions flawlessly and looks rather nice. Every month, Tunnelbear gives you 500 MB of free data, and you may upgrade your data limit by purchasing one of their commercial memberships. For security and legal concerns, Tunnelbear will not allow you to download things that use P2P protocols.
15. Google Chrome
Although it's natural that Android TVs don't come with a web browser, it's nonetheless upsetting. If you wish to use a web browser on your Android TV, you can do so by installing Google Chrome. With Google Chrome installed on your Android TV, you can browse the web and do a lot more.
Because we're installing a full-fledged Android app, it'll have all of the same features as the Google Chrome app on an Android phone. Google Chrome, on the other hand, is not available in the Android TV Play Store, so you'll have to sideload it.
16. YouTube TV
For anyone serious about cord-cutting, YouTube TV is a must-have app. A YouTube TV membership grants you access to a variety of live channels, sports, and other content. It's one of the most common ways to watch all of your favourite Cable TV channels without needing a cable TV subscription.
CNN, ESPN, NBA TV, TNT, ABC, CBS, and others are among the major channels offered by YouTube TV. However, YouTube TV is currently only available in the United States, so you won't be able to subscribe to or watch YouTube TV material if you're from another country.
17. Sideload Launcher
Many of the Android apps we install on our Android TV must be sideloaded, as you may have seen. This is fine, but the problem is that sideloaded apps do not appear in the Android TV launcher by default. Sideload Launcher comes in handy in this situation.
Chainfire created the app, which shows all of the sideloaded apps on your Android TV. At least for the time being, this is the only way to run sideloaded apps on an Android TV. So, if you're intending on sideloading apps on your Android TV, this launcher is a must-have.
18. Twitch
Twitch is the place to be if you enjoy watching live feeds of various players (both professional and amateur) demonstrating their skills. The software is similar to a site where individuals can publish live streams of themselves playing various games.
While this may appear to many of you as a frivolous pastime, it is a fantastic opportunity for gamers. It's always entertaining to watch people play, and it's always educational to learn new things about how they approach the game and the problems it presents. If you're not content with Twitch, you might want to look into some alternatives.
19. iHeartRadio
iHeartRadio is one of the finest Android radio apps available, and it's developed specifically for people who enjoy listening to radio stations, music playlists, and podcasts. The nicest aspect about this software is that it allows you to listen to thousands of AM and FM radio stations from both local and international sources.
You can also listen to sports stations such as ESPN Radio, Fox Sports, and others. In terms of design, the app is simple and resembles Spotify in appearance. It does, however, have a variety of radio station labels, including music, news, sports, chat, and humour. Overall, iHeartRadio is a fantastic app for Android TV, and if you enjoy the radio, it's the icing on the cake.
20. Steam Link
Steam Link is the ideal program to test out if you want to play desktop-quality games on your Android TV, regardless of the hardware. There are, however, a few caveats: Steam must be installed and operating on your PC; your Android TV and PC must be linked to 5GHz WiFi over Ethernet; and, of course, a Steam membership is required.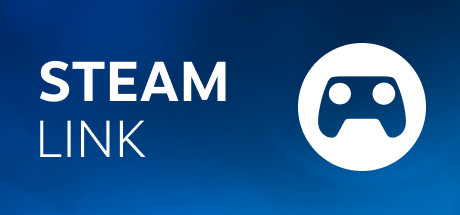 Simply told, Steam Link mirrors your PC's display onto your Android TV, requiring quicker connectivity and lower latency. You will be able to play desktop-level games on a considerably larger screen as a result of this. Furthermore, you may connect a Bluetooth controller to the TV and play in real-time in front of your television.
Also Read: Top 5 Largest Smartphone Brands in the World