Listicle
10 Best Auto Repair Softwares for 2022
The programme has several functions for scheduling client appointments, raising service tickets, assigning task orders, billing consumers, and keeping track of service history. Here are some of the best Auto Repair Softwares.
It organises disorganised workflows and provides total insight into shop operations, such as service operations, inventory, labour and task scheduling, and billing. It's used in a range of auto shops, including collision repair, vehicle paint, and auto dealers. Lets take a quick glace at the best auto repair softwares.
The programme has several functions for scheduling client appointments, raising service tickets, assigning task orders, billing consumers, and keeping track of service history. It also maintains track of the components inventory to guarantee that no things are consumed but not invoiced. Some advanced systems include CRM capability that allows you to develop and manage a customer database while also engaging with repeat consumers through promotions and service offerings.
List of 10 best Auto Repair Softwares are given below:
1. Workshop Software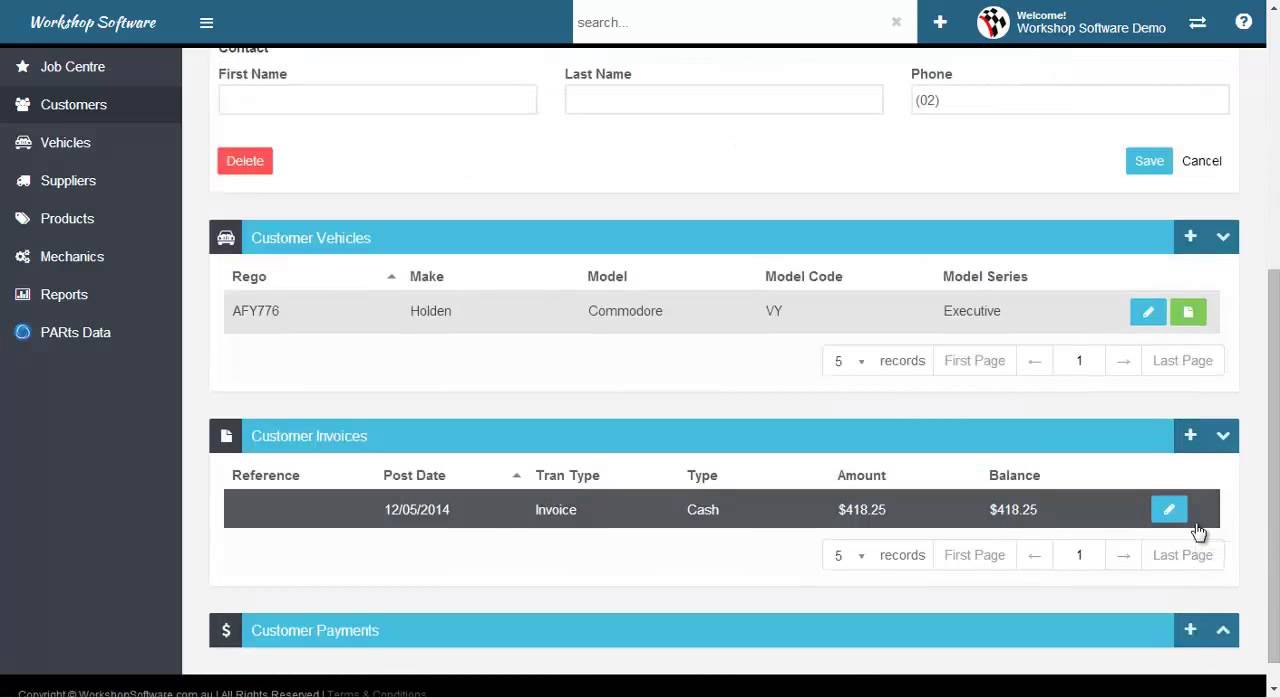 Mechanical Workshop Software that is both easy to use and highly comprehensive. Convert your workshop into a profit-generating machine. Trial period. There is no obligation. There will be no lock-in contracts. There is a solution for any auto business, from the smallest shop to multi-branch enterprises. Direct interaction with major accounting software, as well as key automobile integrations and more. Locations for sales and support in North America and Australia.
2. Membroz 
Membroz Auto Repair Management Software is a cloud-based membership management solution that does it all. It streamlines auto shop services and allows them to get data on previous maintenance performed on a product. Our software assists you with invoicing, customer question resolution, payment processing, and auto-generates all reports and invoices, as well as fleet performance and other functions. Booking, Notifications, Inventory Management, Branded Mobile App, Marketing, Hardware & API Integration, and more are available.
3. NAPA TRACS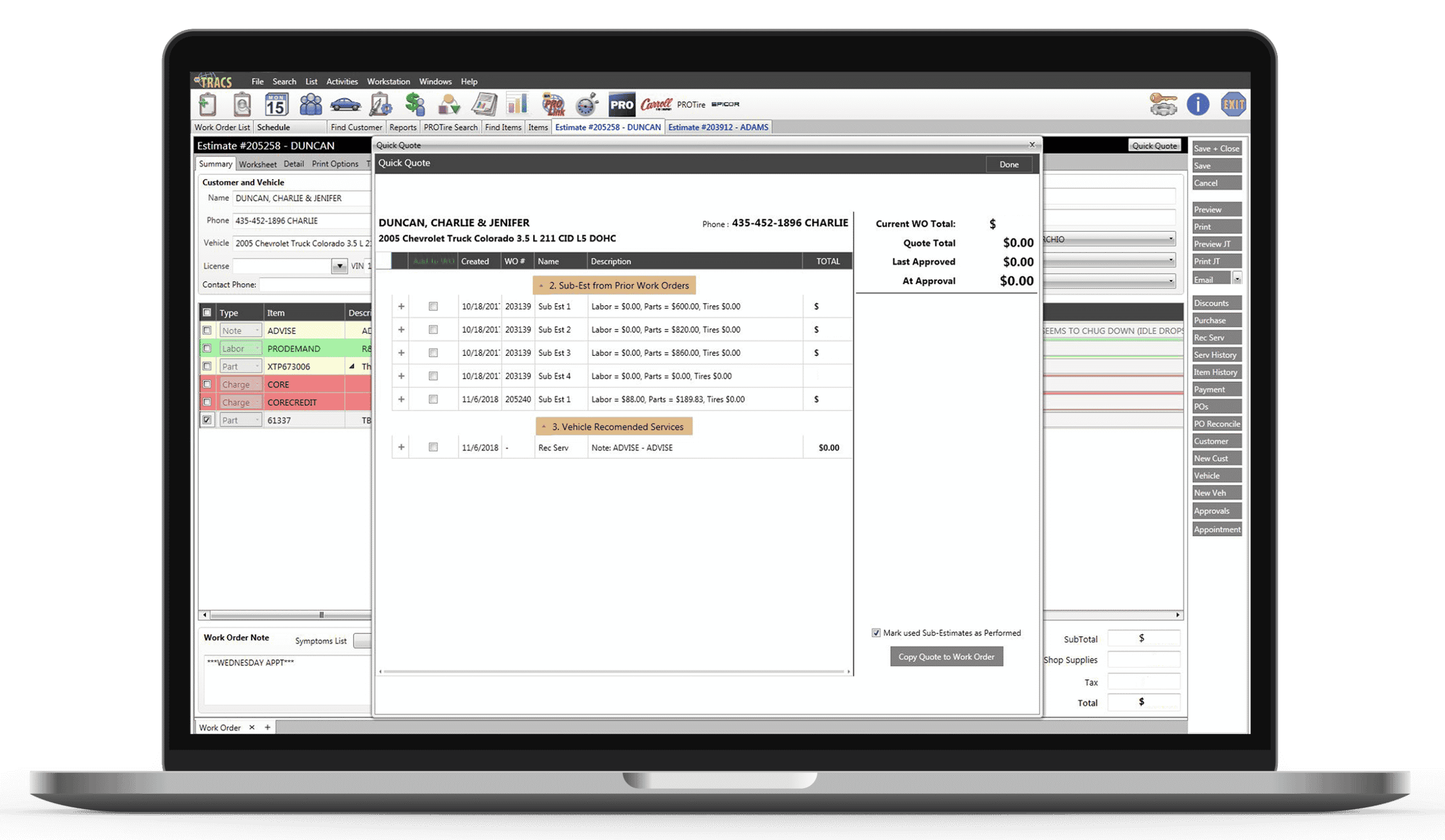 NAPA TRACS offers robust estimating, technical information, and shop management software solutions to assist you in managing and growing your business. NAPA TRACS gives you the tools you need to boost your shop's overall performance, leading in higher productivity, customer happiness, and profitability.
4. Shopmonkey 
Shopmonkey, used by hundreds of auto shops in the United States and Canada, is a web-based platform that allows you to manage all aspects of your business in one location. Job templates, inventory management, messaging, emailing, labour, parts & schematics search, technician time-tracking, QuickBooks Online connection, Payments Processing, and other features help you save time. Real-time reports allow you to have a better understanding of your business. Profitability, technician efficiency, customer ageing, fleet performance, and other metrics may all be tracked. 
5. Shop-Ware 
Shop-Ware car repair software is the number one solution for multi-shop and single-location owners. Cloud-based repair orders with native vehicle inspections enable you to write service in seconds and share it with your clients for immediate approval. Inventory management, scripted tasks, live chat, parts ordering, payment processing, and more features are available on this all-in-one platform. Provides the most direct integrators, including Quickbooks + Mitchell 1.
6. ARI 
The ARI app is intended for use by auto repair companies and mobile mechanics. The software's goal is to assist technicians and company owners in managing all elements of their car repair business. ARI handles everything from customer, vehicle, and inventory administration to inspection reports, billing statements, expenditure monitoring, and even technician time records. Try one of the top car repair software programmes on the market. There are no commitments or responsibilities. There's a free trial available!
7. AutoFluent 
Starting at $95/mo, you may get top-rated POS SHOP MANAGEMENT and excellent customer support! AutoInspect allows you to look up licence plates and VINs, attach/text/email photographs and videos to vehicle inspections, scan inventory, and measure technician efficiency. For usage in repair shops, tyre shops, and warehouses. There is multi-store cloud data-sharing accessible. Parts, Labour, Procedures & Diagrams, CRM, QuickBooks, Sage 50, Tire & Wheel are all integrated. Includes fleet, preventative maintenance, and other services. USA and Canada Data conversion is possible. There are no long-term contracts. 
8. AutoShop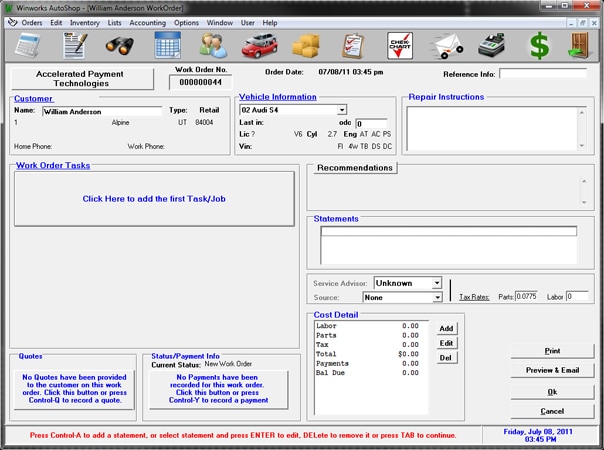 AutoShop for Windows is a task-based system that can divide an endless number of jobs on a work order. Jobs that are offered and computed separately result in superior work order print-outs for your customer. AutoShop provides five various ways to draw up a project, whether it's a brief estimate or a full work order. Scheduling is also simplified. Our drag-and-drop scheduling system will save you time and make your job easier. AutoShop includes many additional tools to help you run your business.
9. Tekmetric 
A cloud-based, modern solution to shop management that is simple to use. Gain the freedom you need to create and expand your business while still being present for the things that are most important in life. Integrate with industry-leading solutions; differentiate yourself with unique features such as true two-way messaging, interactive digital vehicle inspections, and real-time reporting. Shops that use Tekmetric outperform the industry in terms of customer service, store profitability, and community participation.
10. Fullbay 
Hundreds of commercial repair shops utilise Fullbay, and after only six months, they experience a 20% boost in service order income. Work order management that is simple and powerful, inventory control, estimating and invoicing, customer contact by email, SMS, and a private customer portal, and more! Connect with QuickBooks and other industry-leading connectors, measure technician productivity, monitor preventative maintenance, and expand your business to become more lucrative and efficient.
CONCLUSION 
These programmes perform well for controlling the process in a workshop setting. These also include financial and job management solutions in addition to technical information and support with repair estimating calculations. Here was the rundown on 10 best auto repair softwares that you must try out.
Also Checkout: 10 Best Registry Hacks For Windows 11: To Enhance Your Windows 11 Experience