When you remove a photo or file from your phone, the data is not completely erased. The operating system on your smartphone considers the region to be vacant and the file to be missing. As a result, you will be unable to see the file, and new files will be created in its stead. In this post, we have compiled a list of best deleted photo recovery apps for android.
Because most Android phones lack a recycling bin, retrieving your data requires the usage of extra software. However, you may use android data recovery software to retrieve your data. In order to identify recoverable data, a picture recovery programme can scan the Android phone's memory for pages labelled with a 0. 
You can use data recovery software immediately after deleting a file to maximise the likelihood of data recovery. While some Android picture recovery applications function differently than others, the majority of them use the same procedure to recover deleted photographs.
Let's dive into the list of best deleted photo recovery apps for android-
1. Disk Digger 
The powerful data recovery tools of DiskDigger picture recovery can find and restore your lost images, whether you accidently erased them or reformatted your memory card.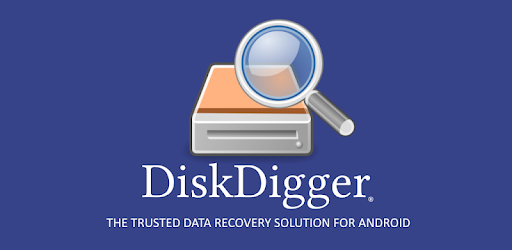 It allows you to filter results based on where they were found on the device, whether that location is a folder or a large file. After the Basic Photo Scan is done, the "Filter" icon will appear in the toolbar at the top. If you press this icon, you will be shown with a list of possible locations as well as the number of results discovered in each location. The photo recovery programme aids in the recovery of a certain recoverable file by allowing you to select a place where the file is most likely to be located.
2. DigDeep 
DigDeep is a straightforward picture recovery software for Android. All you have to do now is wait till it has completed scanning all folders and files for erased photographs.
This might take some time depending on the size of your RAM. When the search is finished, a new screen will open with folders containing photographs from a certain location. Check each folder for your photographs one by one; each folder has a list of images.
Examine the photographs you want to recover with DigDeep, then click the restore button to get them back. A dialogue window will now open, informing you on where to look for the recovered photos. To view what's available, you may either check through this folder or the gallery.
Also Checkout: 8 Best Photo Editing Apps for iPhone
3. Photo Recovery 
You may use this Android picture recovery programme to recover lost images from your phone or tablet. These images might have been deleted from the phone's memory or external storage.
When your deleted photos are recovered, they will be returned to your gallery. You no longer need to root your Android device to retrieve photos that you may have accidentally erased.
4. Deleted Photo Recovery 
You can easily retrieve lost photographs with this photo recovery programme. It searches both your internal and external storage for the precise location of your deleted photographs.
This photo recovery programme may take longer to scan all elements of your phone's storage facility depending on your phone's processing power and storage capacity.
Also Checkout: 8 Best Live Wallpaper Apps for Windows 10
5. Dumpster 
You're unlikely to think twice about getting the Dumpster app, which has over 40 million downloads. It offers a quick method for recovering photos that have been erased from your smartphone.
Dumpster Android Photo Recovery programme can recover almost any sort of text document, video, or audio file, including RAW, JPG, PDF, mp3, mp4, AVI, DOC, TXT, APK, VCF, and even deleted SMS.
The Dumpster software runs in the background, similar to a smartphone plug-in, and generates a backup of destroyed files. Other photo recovery tools, on the other hand, search the storage for deleted files. In other words, the programme functions similarly to your computer's recycling bin.
6. Dr. Fone 
For more than eight years, Dr.Fone data recovery software has been at the forefront of the industry, ensuring personal data recovery across 6000 Android devices. Files from smashed Samsung phones may also be retrieved.
This programme can retrieve music, text messages, contacts, videos, images, documents, and WhatsApp chats from rooted phones.
You can recover lost data in a variety of scenarios, including unintentional deletion, system failures, and forgotten passwords, with this erase picture recovery programme on your side. It also provides image recovery in the event of SD card failures, rooting failures, black screens, factory resets, and other issues.
Dr. Fone programme allows you to scan and evaluate lost files in order to recover all or selected data with a few easy clicks. Internal storage, a damaged device, and SD cards are the three recovery options.
Also Checkout: Best Gaming Monitors In 2021 To Boost Your Gaming Setup (Top 10)
7. Fonepaw
FonePaw Data Recovery Wizard is a well-known and effective data recovery application. The service can retrieve any type of lost or deleted file.
FonePaw works on both Mac and Windows platforms. Owners of Android and iOS devices may also use this photo recovery programme on numerous devices for free.
FonePaw software has three intelligent file recovery modes, boosting the likelihood of a successful recovery. FonePaw Data also supports a variety of data types, such as video/audio files, notes, archives, and other documents.
This tool for deleted photographs and other files tackles many deletion scenarios and quickly recovers your lost data, whether you deleted a file by accident, formatted a drive on purpose, or were the victim of a virus attack.
8. Recycle Master 
This is the application you'll need if you accidentally erase any of your photographs. This software helps Android users to effortlessly recover all of their lost photos. The application has a simple user interface that allows users to execute their duties with ease.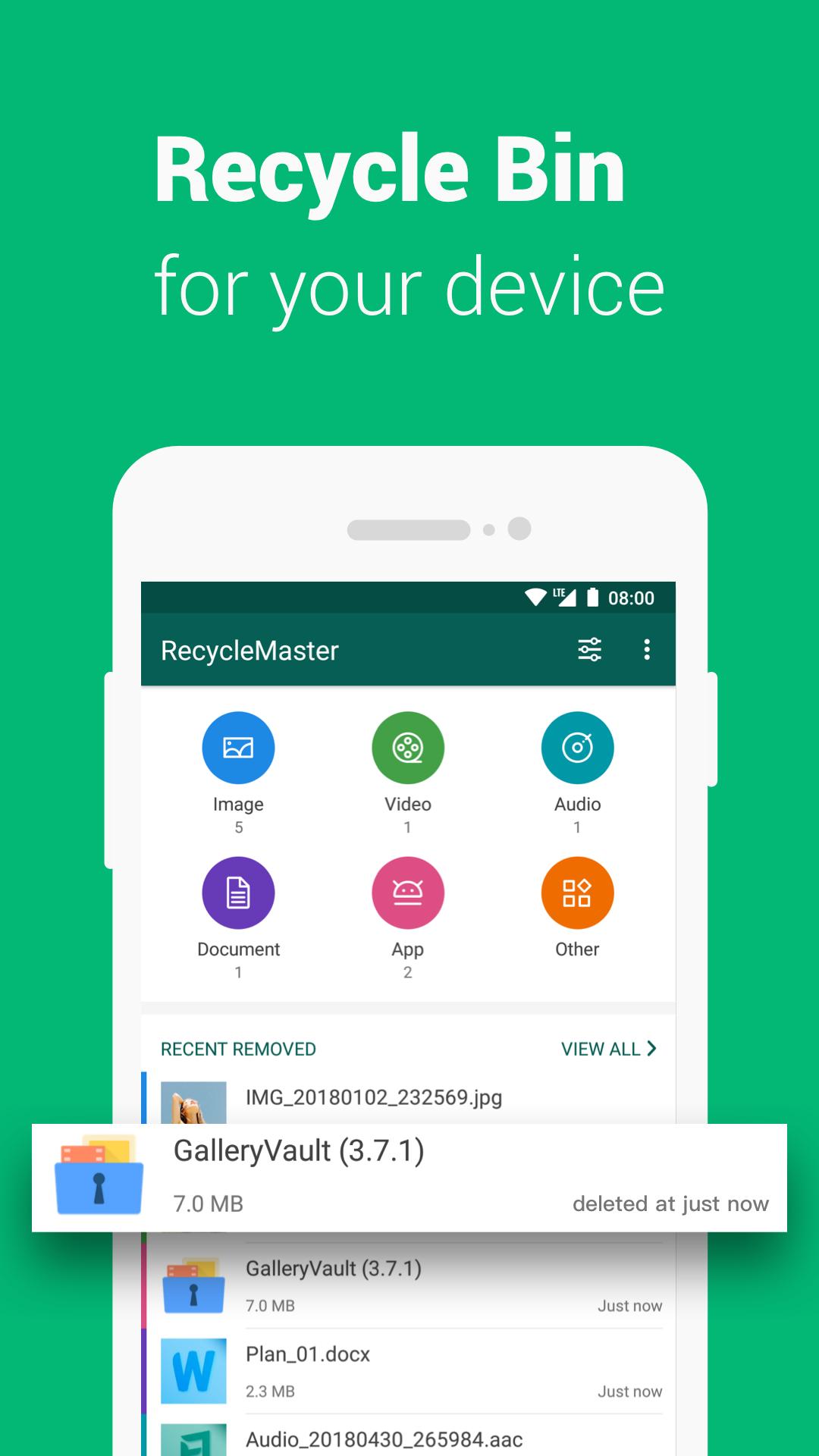 In addition, the app takes up very little space in your app. Because of its basic interface, the software does not require a rooted system to work effectively.
Also Checkout: 8 Best Laptops For Teachers: Online Classes and Presentations