Alternative
10 Best Dark Sky Alternatives To Use
The Dark Sky application programming interface (API), which was one of the greatest weather applications on the iPad, has now been discontinued for Android. Hence, these are the 10 best Dark Sky alternatives to use in 2022.
If you've been following tech news for a long, you've probably heard about Apple's recent purchase of Dark Sky. The Dark Sky was recently bought by Apple, which caused a lot of Android users to be disappointed. Dark Sky, which was available for Android prior to the acquisition, was the most helpful weather app. In this article, we are going to discuss some of the best Dark Sky alternatives to use.
The Dark Sky app was praised by many Android users for its simple UI and accurate hourly forecasts. But, now that the app is no longer available users are seeking a Dark Sky substitute that has a well-designed UI and provides real-time weather forecasts now that the app is no longer available.
To make things a little simpler for you, we've compiled a list of the 10 best Dark Sky alternatives to use.
Take a look at our list of the 10 best Dark Sky alternatives to use in 2022:
1. Overdrop
Overdrop presents a Theme, that includes AMOLED, Dark, Space, Light, and other graphical styles and backdrop colors.
It features a great user interface, with hourly and weekly forecasts and only the most basic information on the main screen. You may extend the bar to acquire more information about humidity, cloud cover, pressure, and other factors.
2. Weather Radar Free
Weather Radar Free is a Dark Sky alternative for Android that lets you know about the present and impending weather conditions such as rain, storms, hurricanes, and more.
It includes weather radar animations as well as real-time weather maps. You may customize the app to display forecasts monthly, daily, and hourly. Which makes it one of the best Dark Sky alternatives.
3. Weawow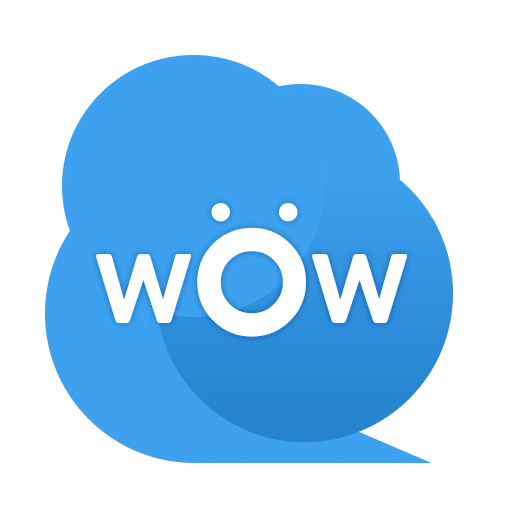 Weawow is a fantastic weather software that looks and works similarly to Dark Sky. It provides you with up-to-date meteorological information, including rain precipitation, humidity, wind speed, pressure, and more.
Furthermore, you will receive hourly updates for three parameters: temperature, rain, and wind. Weawow also gives local air quality data from the AQICN, which is quite useful.
4. AccuWeather
If you're searching for an Android app that can provide you with real-time weather forecasts, reliable storm alerts, and weather news, you should try AccuWeather.
On-demand weather forecasts, real-time alerts, and severe weather warnings are available through the app. The app displays a complete summary of today's temperature using RealFeel temperature technology. It is definitely one of the best Dark Sky alternatives.
5. 1Weather
1Weather is one of the most popular weather applications on the Play Store, and it provides a wealth of information on weather, rain, air quality, and other topics. Its user interface isn't as professional as Dark Sky's, but it's data-rich and includes free services like real-time RADAR and video updates.
1Weather also offers smart notifications, which means you'll get alerted right away if there's a significant change in weather conditions.
6. Windy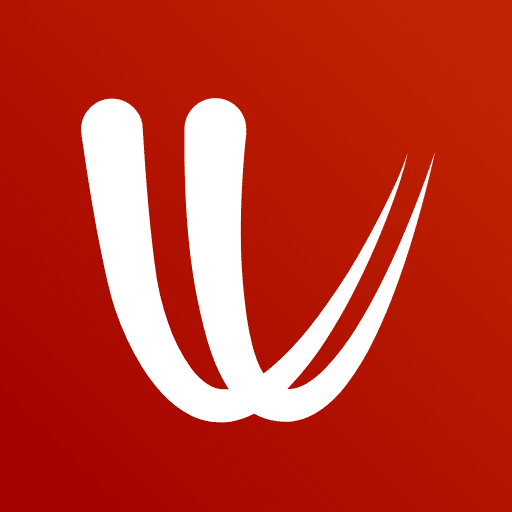 If you're looking for more complex weather software for your Android device, Windy is a good option. Pilots, paragliders, sailors, and others can use the app. Those who live in places prone to climatic calamities such as tsunamis, cyclones, twisters, and other natural disasters may find the software useful. 
It displays a globe map with wind, rain, temperature, waves, clouds, and air quality data in real time. There are over 40 weather maps to examine, and it includes a lot of features. Making it one of the best Dark Sky alternatives to use.
7. Appy Weather
Appy Weather is a weather app for people who want a great user interface and experience when browsing through it. In fact, Appy Weather was named the Best of 2019 winner in the "Everyday Essentials" category on Google Play. It contains a card menu and a scrollable UI based on an hourly, daily, and weekly timetable.
If you want the same weather accuracy as Dark Sky but with a fancy new UI, Appy Weather is the way to go.
8. Flowx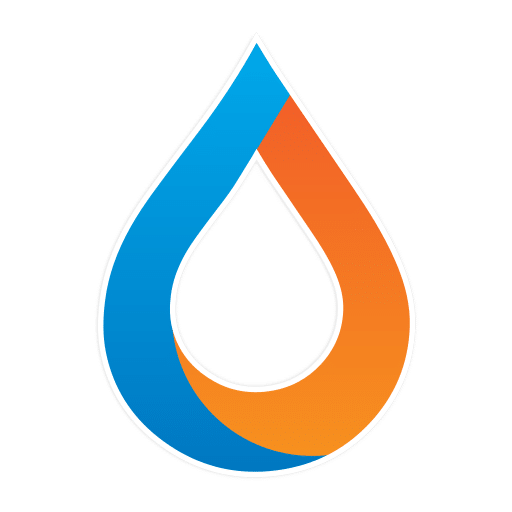 Flowx is a one-of-a-kind weather app available for Android. You can count on Flowx to gather weather information no matter where you reside.
The app is noted for its user-friendly swiping movements that allow you to travel back and forth in time to view the prediction animation. Flowx provides more than 30 distinct types of weather data, including precipitation, wind, temperature, cloud, pressure, humidity, and more.
9. The Weather Channel
The Weather Channel is one of the oldest weather broadcast networks and an API supplier for numerous applications and companies, so it doesn't need much of an introduction. In terms of the app, you can get hourly updates on things like real-time local temperature, precipitation, and wind speed. 
The weekly and daily predictions give you a decent idea of how the weather will behave during the next several days.
10. Carrot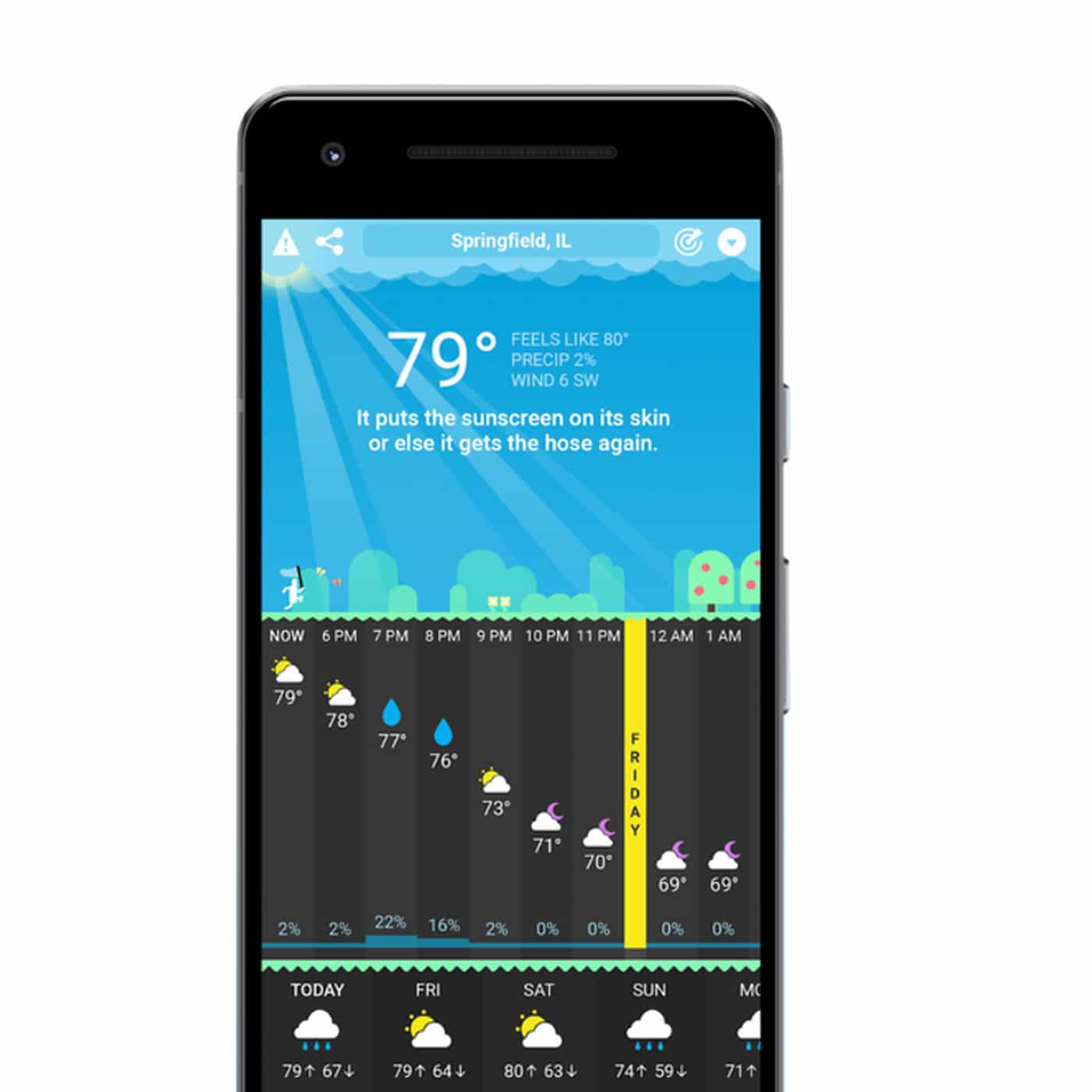 Carrot is a unique and humorous weather app that puts a comedic spin on weather forecasts. It shows current, hourly, and weekly weather forecasts, as well as a healthy dose of humor. The software, however, is not for everyone, but rather for those who enjoy AI-generated humor.
Apart from that, Carrot features a creepy UI design in which the images are constantly changing due to weather data. There will be the sound of a snowstorm at times, and heavy downpours at other times.
We choose the apps that provide a positive user experience while meeting all of the factors set and curating the above list. Some of the best Dark Sky alternatives are mentioned above. If you have any queries feel free to ask in the comment section below.
Also Checkout: Top Dating Apps In The USA