Listicle
Top 8 Linux Distribution of All Time
If you're new to Linux and want to know what the greatest Linux distributions are, you've come to the correct place. We'll mention some Linux distributions that we think are particularly fantastic and have garnered a lot of traction in a minute. Here are the top 10 Linux distributions that you should know.
Linux is a Unix-like operating system that supports practically every programming language. Many Linux distributions include the open-source operating system, which is based on the Linux kernel. Linux distributions, often known as distros, are operating systems based on the Linux kernel and generated from a software collection. In this article, we will look at some of the top Linux distributions check it out below.
The majority of Linux users install one of the numerous Linux distributions. Coders, programmers, and gamers are most familiar with the Linux operating system. There are several Linux distributions available. I can't imagine coming up with a precise figure because there are so many Linux distributions that differ in some manner.
Some of them turn out to be clones of one another, while others are one-of-a-kind. So it's a jumble—but that's the beauty of Linux. Don't worry, despite the fact that there are hundreds of Linux distributions accessible, I've produced a list of the top Linux distributions available right now in this post.
Of course, this is a subjective list. However, we've attempted to categorize the list of top 10 Linux distributions so that there's something for everyone.
1. Ubuntu-
Ubuntu, the most popular Linux distribution, has become synonymous with Linux throughout the world. While it is one of several accessible distros, it has quickly become the primary option for everyone, especially beginners. One of the reasons for its enduring popularity is that it is one of the most accessible and reliable distributions.
Canonical Ltd, the company behind Ubuntu, is constantly active and releases a new version every six months. Every alternate year, the privately held software company in the United Kingdom produces a long-term support version. Ubuntu, as one of the most popular distros, needs no introduction.
It is a free and open-source Linux distribution that is popular among laptop users. It is based on Debian and comes in three different editions: Desktop, Server, and Core. The distributions are also well-known for their cloud computing capabilities. The advent of Snaps has made installing programs a breeze.
Ubuntu has a very user-friendly interface that makes it simple for newcomers to get started. Users can also choose to modify their appearance thanks to the numerous setup choices available. On Ubuntu, most people opt to install a theme.
2. MX Linux- 
MEPIS Linux was a desktop Linux distribution based on Debian that was intended for both personal and commercial use. It came with cutting-edge features including a live, installation, and recovery CD, automated hardware configuration, NTFS partition resizing, ACPI power management, WiFi compatibility, anti-aliased TrueType fonts, and a personal firewall (for the time).
Despite the fact that MEPIS Linux was finally abandoned, its community persevered and integrated MEPIS technology with the extremely lightweight antiX Debian-based version. MX Linux is the product of this collaboration.
MX Linux is built on Debian's Stable branch and includes MEPIS and antiX community-developed components. The Xfce desktop with a vertical panel layout is included in the distribution (instead of the more common horizontal panel).
KDE Plasma and a Fluxbox variant are also included in the package. MX Linux is a mid-weight distribution that combines a stable base with numerous contemporary apps (which are routinely updated via backports). The distribution aims to provide high performance as well as useful features.
MX Linux is especially well-known for its MX-Tools, a collection of graphical administration utilities. These tools allow you to manage user accounts, interact with software packages, and install codecs quickly and easily.
Also Checkout: 8 Best Photo Editing Apps for iPhone
3. Arch Linux-
Arch Linux's KISS (keep it simple, stupid) philosophy was developed by Judd Vinet, a Canadian computer science graduate who created the distribution the same year.
For years, it was a fringe project aimed at intermediate and advanced Linux users, and it only rose to prominence when it began marketing itself as a "rolling-release" distribution that only needs to be installed once and is then kept up-to-date thanks to its powerful package manager and a constantly fresh software repository. As a result, Arch Linux "releases" are just snapshots of the install media taken once a month.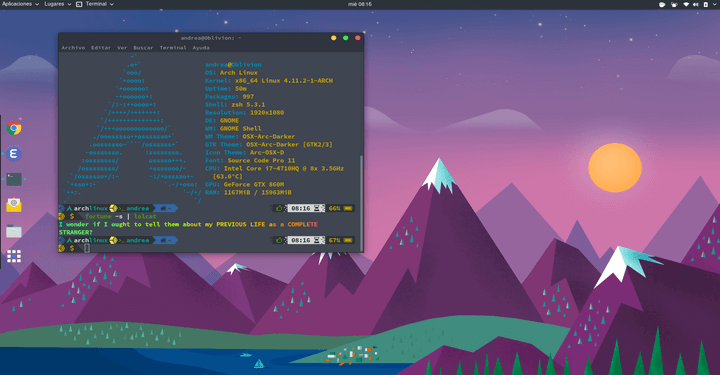 Apart from its popular "rolling-release" update mechanism, Arch Linux is known for its "Pacman" package manager, the ability to install software packages from source code, the ease with which binary packages can be created thanks to the AUR infrastructure, and the ever-growing software repository of well-tested packages.
Its well-regarded documentation, which is supplemented by the excellent Arch Linux Handbook, allows even novice Linux users to install and customize the system. Because of the strong tools at the user's disposal, the distro may be infinitely customized down to the smallest detail, and no two installs are ever the same.
4. Gentoo Linux-
Gentoo Linux is a flexible and fast, entirely free Linux meta-distribution aimed at programmers and network administrators.
Gentoo Linux, unlike other distributions, features a sophisticated, source-based package management system called Portage. Portage is a Python-based port system that includes dependencies, fine-grained package management, "fake" (OpenBSD-style) installations, safe unmerging, system profiles, virtual packages, config file management, and more.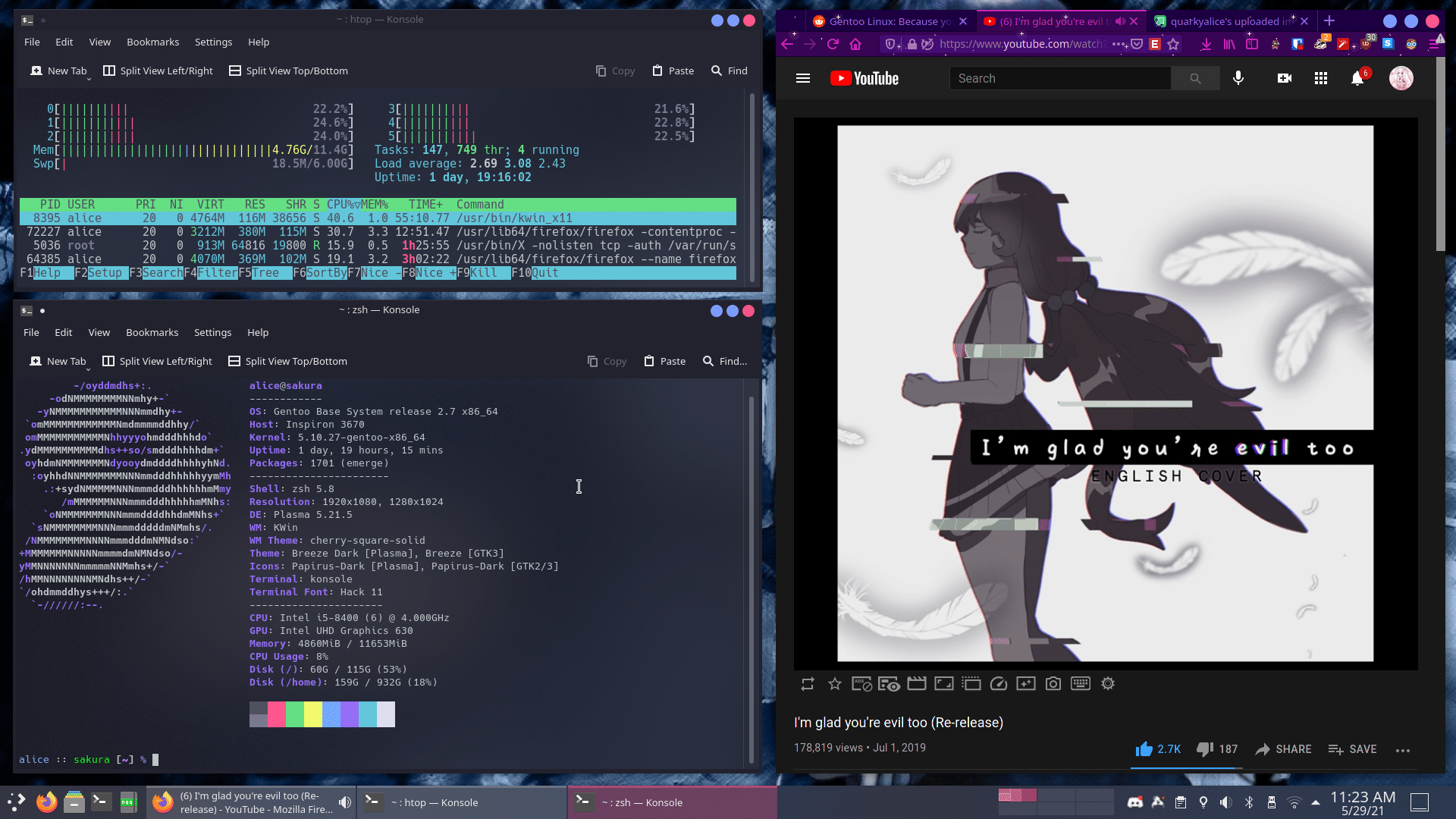 Daniel Robbins founded Gentoo in the year 2000 with the goal of creating a meta-distribution that could be set up without the need for pre-compiled executable packages. A Gentoo system is generally built from a small collection of pre-compiled packages, with additional software being created and installed as needed.
Gentoo makes use of compile-time adjustments (known as "use flags") that allow the system to be greatly modified, with features added or removed depending on the context.
Gentoo is noted for its versatility, letting users run a broad number of software configurations, kernels, and init systems, as well as the standard set of desktop environments. Gentoo's ports tree has been used as a platform for a variety of other projects, including Calculate Linux (a business-oriented distribution), Container Linux (a minimal distribution for operating containers), and Redcore Linux, thanks to the customization and performance it provides (a lightweight desktop distro).
Gentoo is also the foundation for Google's Chrome OS platform and is the fifth most popular Linux-based server platform for websites at the time of writing.
Also Checkout: 8 Best Live Wallpaper Apps for Windows 10
5. centOS-
CentOS was a community initiative that began in late 2003 with the purpose of converting the source code for Red Hat Enterprise Linux (RHEL) into an installable Linux distribution and providing timely security updates for all software packages included.
CentOS was an RHEL clone, to put it frankly. CentOS' Linux version replaced all Red Hat trademarks and emblems with its own, which was the sole technical difference between the two editions. Beginning in 2014, Red Hat supported and employed CentOS developers.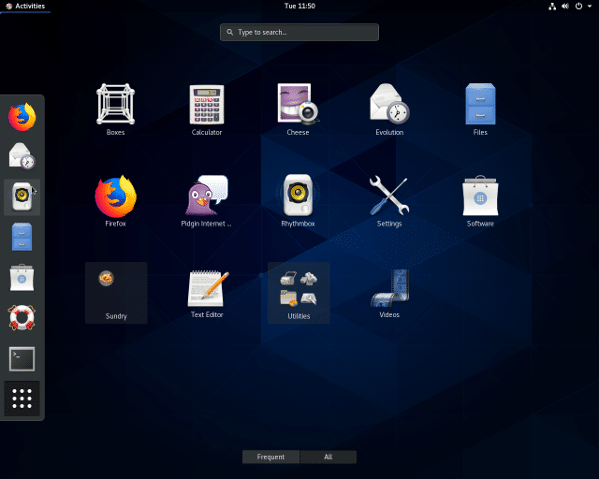 CentOS has a reputation for being a dependable server distribution. Up to version 8, CentOS Linux was based on the same collection of well-tested and robust Linux kernel and software packages as its parent, Red Hat Enterprise Linux.
Despite being a volunteer-run community project, it earned a reputation as a reliable, free alternative to the more expensive server solutions on the market, particularly among experienced Linux system administrators. CentOS Linux will be phased out in 2020 and replaced with CentOS Stream, a development-focused distribution that will bridge the gap between upstream Fedora and downstream Red Hat Enterprise Linux.
6. Manjaro Linux-
Manjaro Linux is a Linux distribution based on Arch. Arch was also designed to be more up-to-date than Debian, with a repository that provides access to cutting-edge applications. The only significant distinction between Arch-based operating systems and Debian is their leanness.
When you try to install any package from Debian's repositories, it installs a variety of "recommended" packages to make things easier for you.
When you install a package on Arch Linux, you receive precisely that, as well as a few dependencies that are addressed by the package manager, Pacman.
So, if you're into lean systems and want to design a machine with a lean and fast operating system, Manjaro, based on Arch Linux, is the way to go.
Also Checkout: Best Gaming Monitors In 2021 To Boost Your Gaming Setup (Top 10)
7. Fedora-
Fedora is not based on any other Linux distribution and was created exclusively by its community. You may even contribute to the distribution if you're a developer. Fedora's community support is what makes it so unique. The community is quite responsive, and you may obtain rapid responses to your questions there.
Because it was created by developers, the emphasis was on establishing an operating system with a cutting-edge software repository. Regardless of whether or not it is stable, a package that is still unavailable in other distributions will be built and ready for Fedora.
8. Debian–
Debian, CentOS, and Red Hat are the operating systems that run the internet all around the world. According to statistics, Linux powers over 96 percent of web servers, cloud hosting, and websites.
Debian, on the other hand, was not designed to be user-friendly or to provide a quick and easy out-of-the-box experience. All you get when you download and start live Debian is a black terminal screen with a prompt in the upper left corner. 
Unlike the pre-built distributions we've seen before, Debian allows you to perform more of the work yourself. You get to pick the programs you want to install, the desktop environment you want, and any OS enhancements you desire. Debian is similar to standard Android.
Stock Android is the foundation for MIUI, eUI, and Samsung UI. These company-created user interfaces for mobile phones can be likened to Debian-based Linux distributions. Debian is the operating system to use if you want to develop an incredibly reliable operating system from the ground up.
The beauty of Linux is that it comes in a multitude of varieties, or 'distros,' that cater to the demands of all users. The fact that Linux is so fast and efficiently changeable is one of the reasons for various Linux distributions. Despite the fact that different Linux distributions come with distinct software bundles, many of the essential apps are pre-installed on each OS.
It's one of the many advantages of utilizing Linux, as all of the different distributions are compatible with Linux software and apps. Here is a wrap-up of the top Linux distribution. Linux is the only operating system that has ever been so configurable in the history of computers.
Also Checkout: 8 Best AI Investment Tools In 2022