Listicle
10 Best Note Taking Apps For iPad
The top iPad Pro note-taking applications make it straightforward and easy to create and manage papers. Here are the best note taking apps for iPad in 2022.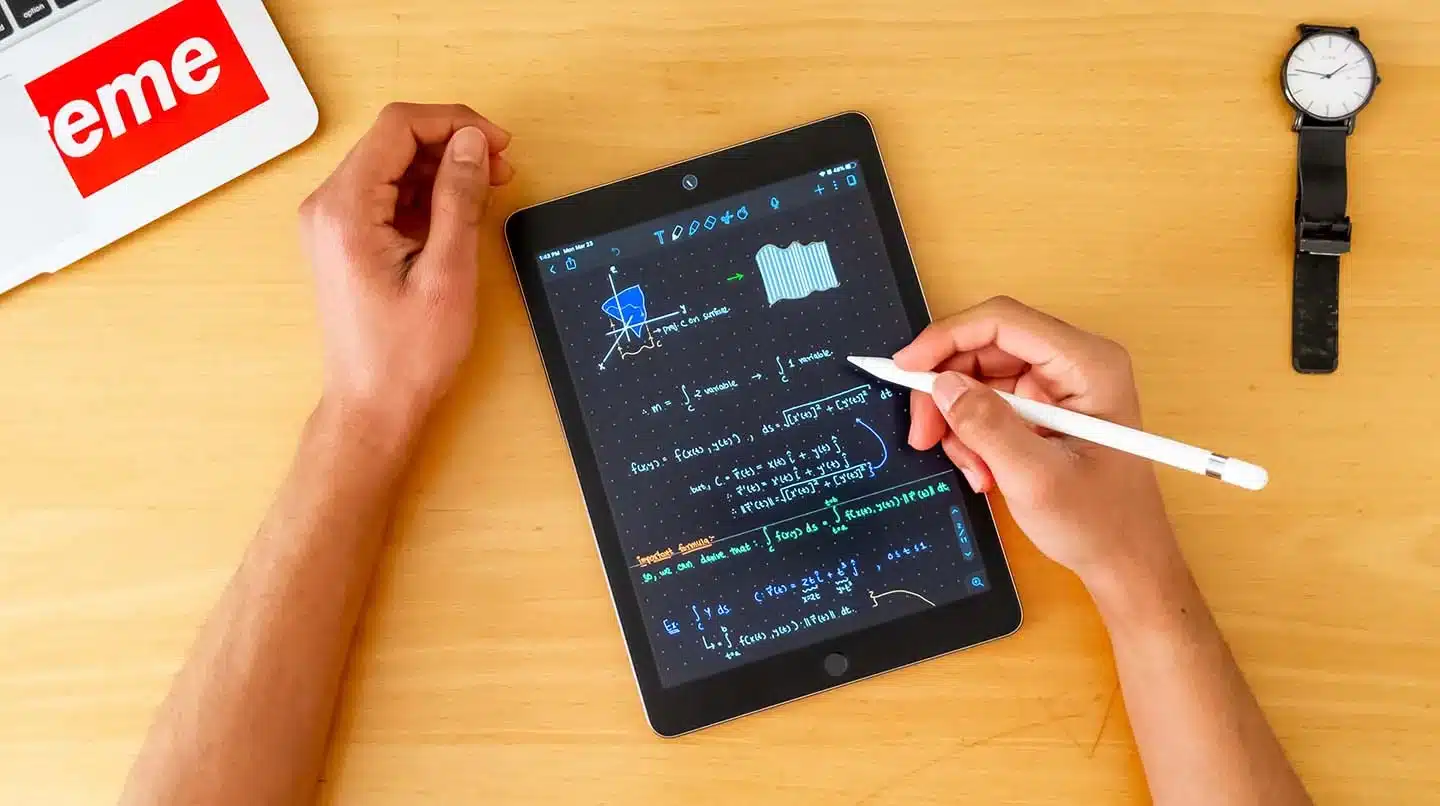 Although Apple included its own Notes app with iPad OS, it is primarily meant to provide minimal functionality. Fortunately, there are additional notepad programs designed expressly for use on the iPad Pro that expand and improve on this feature – and here are a few of the greatest note-taking apps for iPad devices available today. In this article, we have compiled a list of the best note-taking apps for iPads. 
This is due, in part, to the iPad Pro's extensive promotion as a desirable business tool in and of itself, so third-party software may extend its usage and application for a specific range of corporate uses, which can also give value and purpose to ordinary consumers.
Check out these Best Note Taking Apps for iPad-
1. Notability
Ginger Labs' Notability is an amazing general-purpose note-taking software for the iOS platform. It has received several honors in recent years.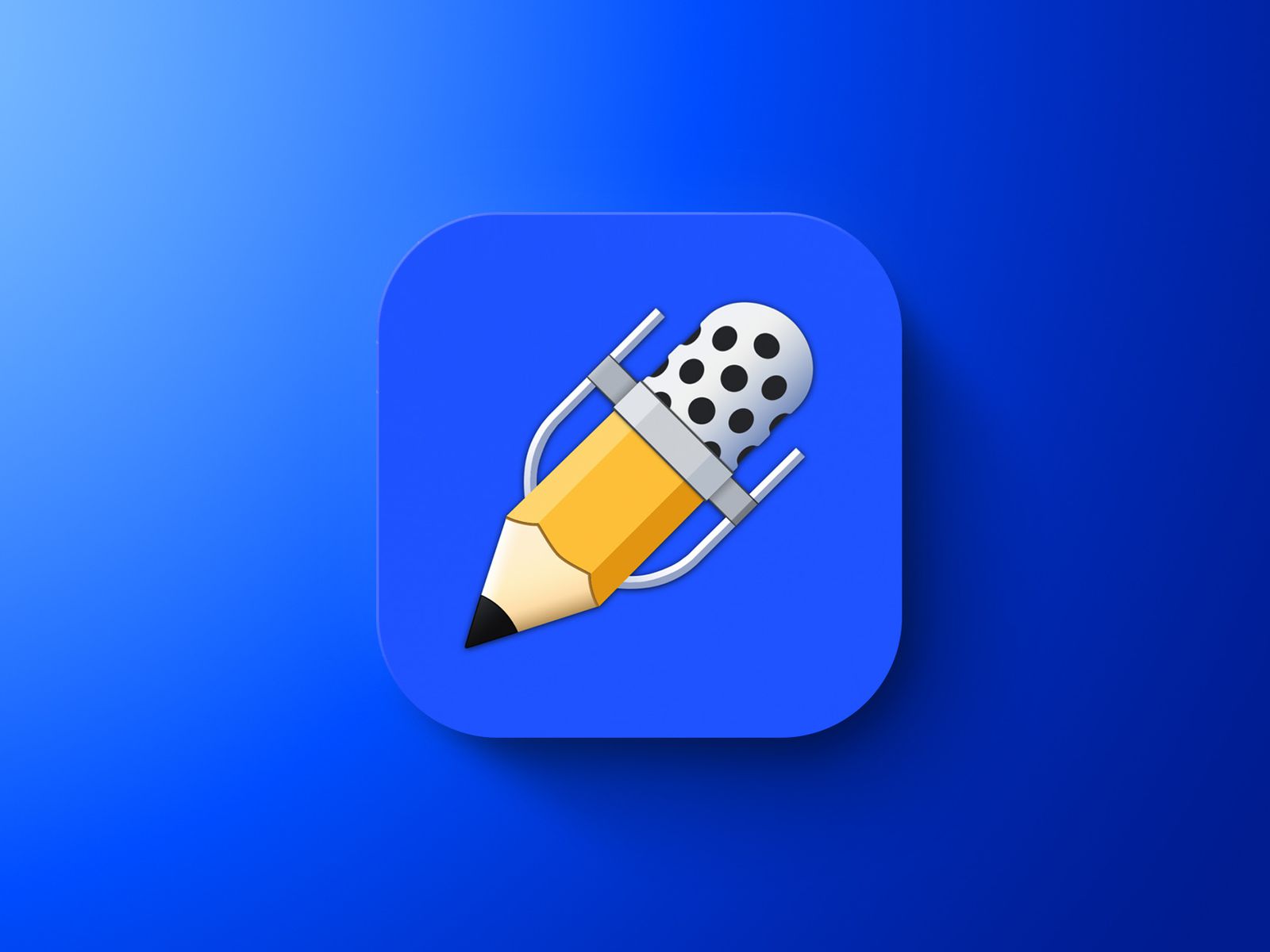 This program allows the user to integrate different inputs in one area, such as typing, drawing, handwriting, and pictures. It also allows you to annotate PDFs. Email and cloud-based services such as AirDrop, Google Drive, and Dropbox can be used to distribute notes. It is costly. 

2. Evernote 
Evernote crosses the two mobile platforms with ease for individuals searching for a note-taking tool that works with both their iPad Pro and Android handsets.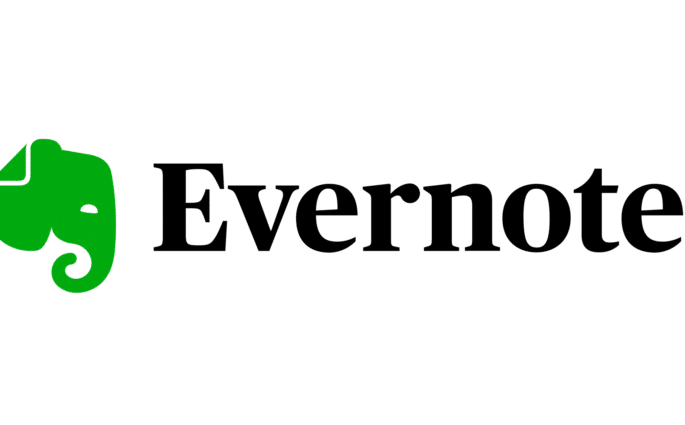 Evernote is an excellent program for storing and collaborating on many inputs such as photographs, text notes, recorded messages, and web page clippings. They may then be viewed via the web browser interface on the iPad Pro, Android, or a PC for simplicity of use. Another advantage is that the notes may be searched.
The iOS app is free with in-app purchases. However, the free version is limited to synchronizing just two devices and uploading only 60MB each month.
3. GoodNotes 
GoodNotes is a great app for those who wish to take handwritten notes on their iPad Pro. With a focus on handwriting, this software makes it simple to input complicated mathematical and chemical calculations that would be difficult to enter with a regular keyboard.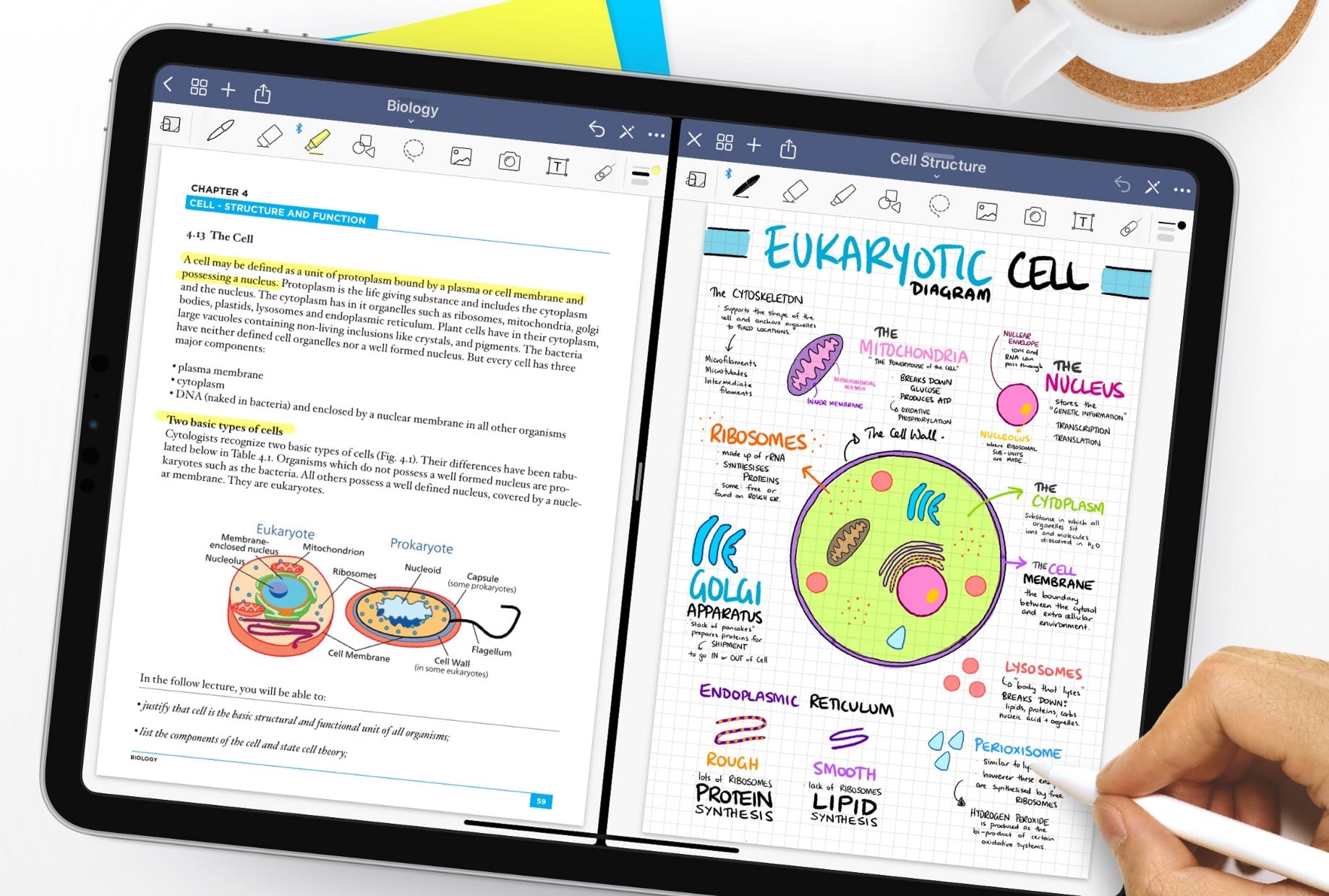 The GoodNotes technique may also be used to annotate PDFs, as well as search and convert handwritten notes. The notes are also synchronized via iCloud and may be backed up to a cloud service of your choosing, such as Dropbox, Google Drive, or Box.
4. Nebo 
Nebo is up to the task of meeting the demands of note-takers who require more than just the basics. While many note-taking applications allow you to enter text, Nebo allows you to simply arrange notes by adding paragraphs, headings, and bullet lists for organizing.
It also accommodates 'rich content,' like diagrams, drawings (with varying pen sizes and colors), flow charts, and calculations, allowing you to integrate them into the text. Documents may be exported in a variety of formats, including Word, PDF, and even HTML, once they have been completed.
Nebo is compatible with a variety of platforms, including Windows 10, Android, and, of course, iOS.
5. Whink 
Whink is an iOS app that is equally at home taking handwritten notes as it is text-based notes. Whink makes it as easy to write with a stylus, type text, or draw with your finger as if you were using actual paper.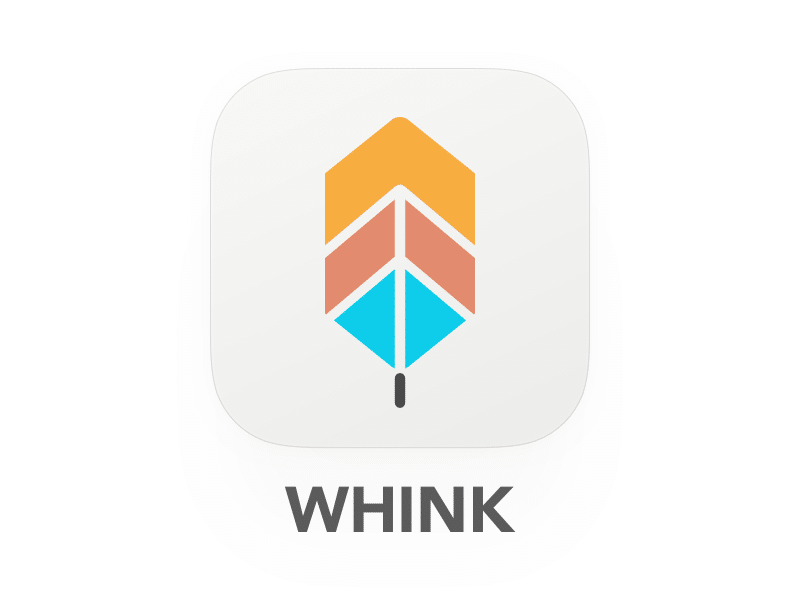 Other media, such as pictures, color schematics, and "perfect geometric forms," can be added and merged. Documents may also be annotated, and it enables multi-tasking, allowing you to take notes while reading another document (we have witnessed folks walking around with two tablets to accomplish this feat when it is not supported).
6. NotePad+
Notepad+ is a digital notebook that allows you to perform pretty much whatever you would do in a regular blank notepad. There's the capacity to enter notes and construct lists, of course, but you can also use it for drawing and uploading photographs.
There are also other capabilities, like the ability to annotate other files, such as PDFs, as well as files from Excel, Keynote, and Numbers. Images from other applications may be copied into your notes using a drag-and-drop tool, independent of file type.
There are several formatting choices that distinguish Notepad+ from ordinary note-taking software, including the ability to use multiple fonts, colors, and highlighting, as well as handwriting capabilities.
7. NoteShelf 
Noteshelf was our favorite iPad note-taking software until discovered Notability, and it's still a great alternative.
It has many of the features we enjoy in Notability, such as the ability to annotate PDFs and multitask using the iPad's split screen. You may also record audio notes to go with your printed notes, which is useful for later reviewing a lecture or meeting.
If you speak or write in more than one language, you'll be happy to hear that Noteshelf can identify handwriting in 65 different languages. As a result, whether you're attending a language class or studying a language on your own, it's a strong tool.
Finally, you may export your notes to iCloud, Dropbox, Google Drive, OneDrive, and Evernote.
8. GoodNotes 5 
Following that, we have GoodNotes 5. This program has everything you need to take notes, including the option to switch between typing and writing. You may also select from a variety of built-in note layouts and themes, as well as import your own.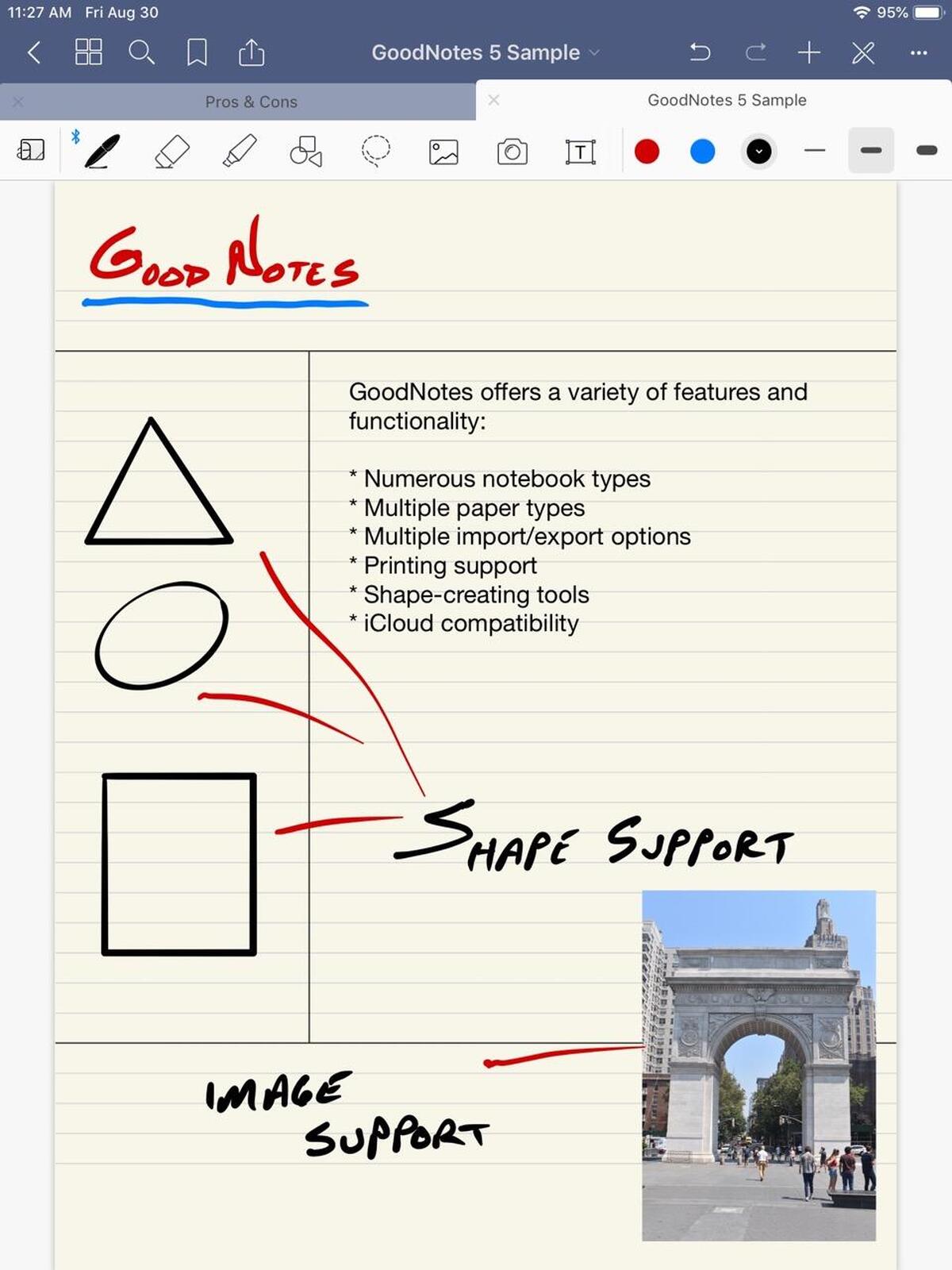 Notably, GoodNotes 5 allows you to customize the pen's sensitivity and palm recognition to match your writing style. This is ideal if, like me, you prefer to push really hard when writing.
Finally, GoodNotes 5 has a "Presentation Mode," which allows you to use your iPad as a digital whiteboard. You can project what you're writing onto a bigger screen while still seeing the GoodNotes interface on your iPad by using AirPlay or an HDMI connection.
9. Apple Notes 
We couldn't talk about iPad note-taking applications without bringing up Apple Notes. The program is free with macOS/iOS devices and does an excellent job of allowing you to write or capture handwritten notes. The sketching tools of the program are particularly strong, making it simple to add sketches and images to your notes.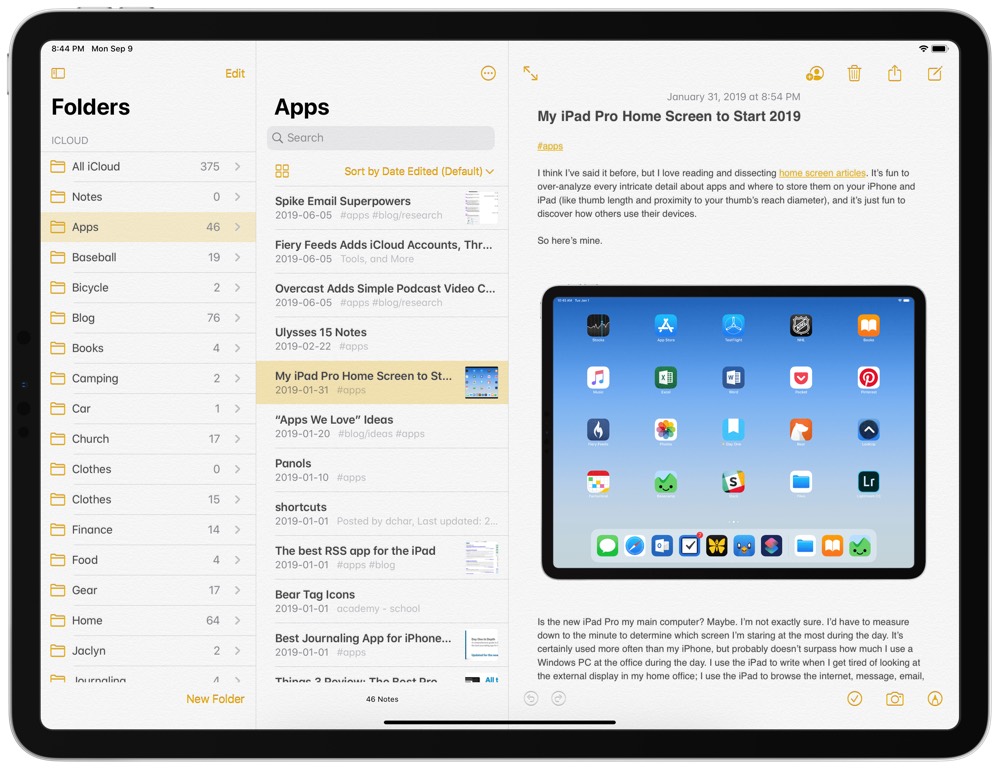 Aside from the fact that it is free, the most significant feature of Apple Notes is its tight connection with iOS. You can easily move between taking notes on your iPad, iPhone, and Mac if you utilize iCloud and other Apple devices.
Furthermore, anything you generate is instantly saved to iCloud, and you can even create voice notes while on the road using Siri.
10. PenUltimate 
Penultimate, developed by Evernote, is intended to be the go-to note-taking program for Evernote users. It has all of the normal note-taking tools you'd expect, such as a selection of layouts and the ability to search your handwritten notes using optical character recognition.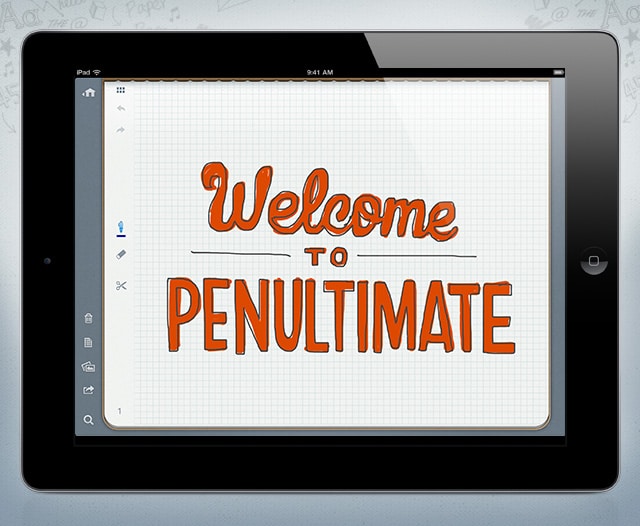 If you currently use Evernote, you can easily integrate Penultimate into your routine. All of your notes will immediately sync to the Evernote notebook of your choosing after you sign into the app using your Evernote account.
While Noteshelf's extra writing tools continue to make it our top note-taking software for use with Evernote, Penultimate remains a viable option (particularly if you're searching for a free program).
Although Apple included its own Notes app with iPadOS, finding the best note-taking apps for iPad is really important for some people. Some of the best note-taking apps for iPads are mentioned above. Let us know your favorite pick in the comment section below.
Also check out: 10 Best Telegram Bots You Must Know