Listicle
10 Best Free Audio Editors To Use
These best free audio editors enable you to perform simple and expert audio editing directly in your computer browser.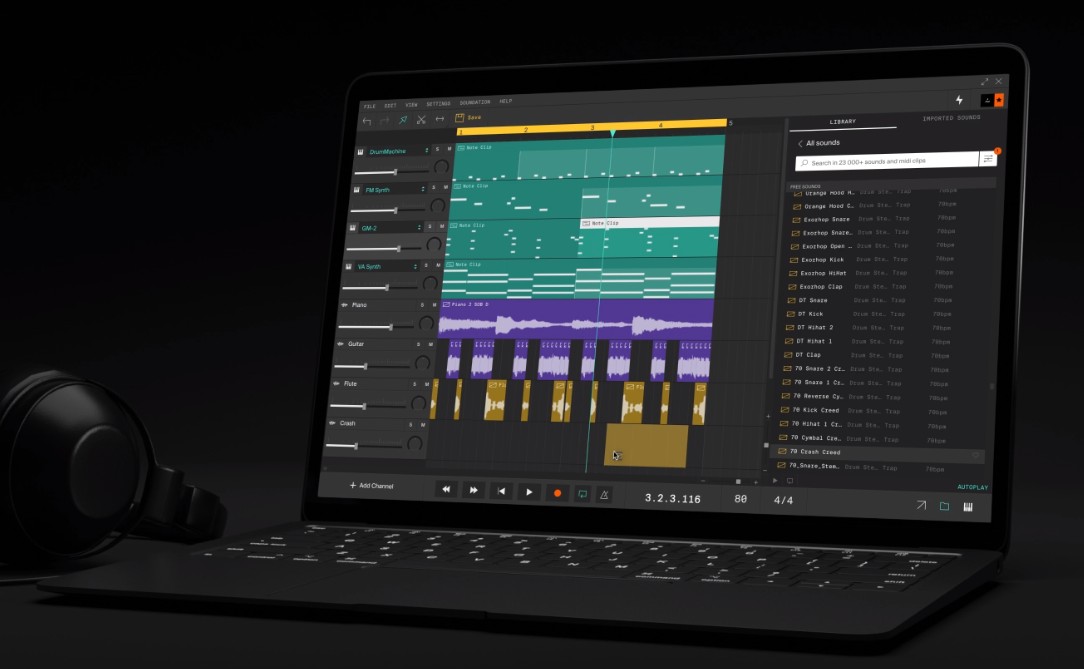 The audio in a video is very significant. With the addition of audio, a video gains additional impact and strength. The online audio editor is a quick and easy method to add clean recordings to your film. The audio editor has become essential for making a compelling video, whether it is extracting audio from video or adding separate audio files to your film.
Have you ever considered manipulating audio without installing any software? You may certainly accomplish so by utilizing a free online audio editor. A range of third-party programs are available to make it simple to edit music and audio files on a PC. But what if you don't have the time or storage space to install third-party software on your PC?
If you seldom edit audio files on your computer and are seeking a simple audio editing application, you've come to the perfect place. There are several great free online audio editors accessible on the web that allow you to modify audio with a few mouse clicks.
Check out these Best Free Audio Editors-
1. TwistedWave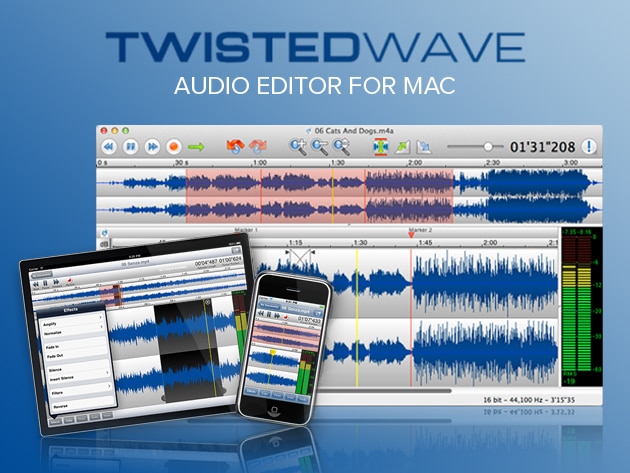 If you're looking for a free and simple browser-based audio editor for your PC, give TwistedWave a shot. You may use the website to record or modify any audio file.
The amazing thing about TwistedWave is that any audio you upload is saved and processed on its server, so you don't have to install anything on your computer. TwistedWave offers a variety of unusual and useful audio editing features. TwistedWave also allows you to apply audio effects to your music files.
2. Soundation Studio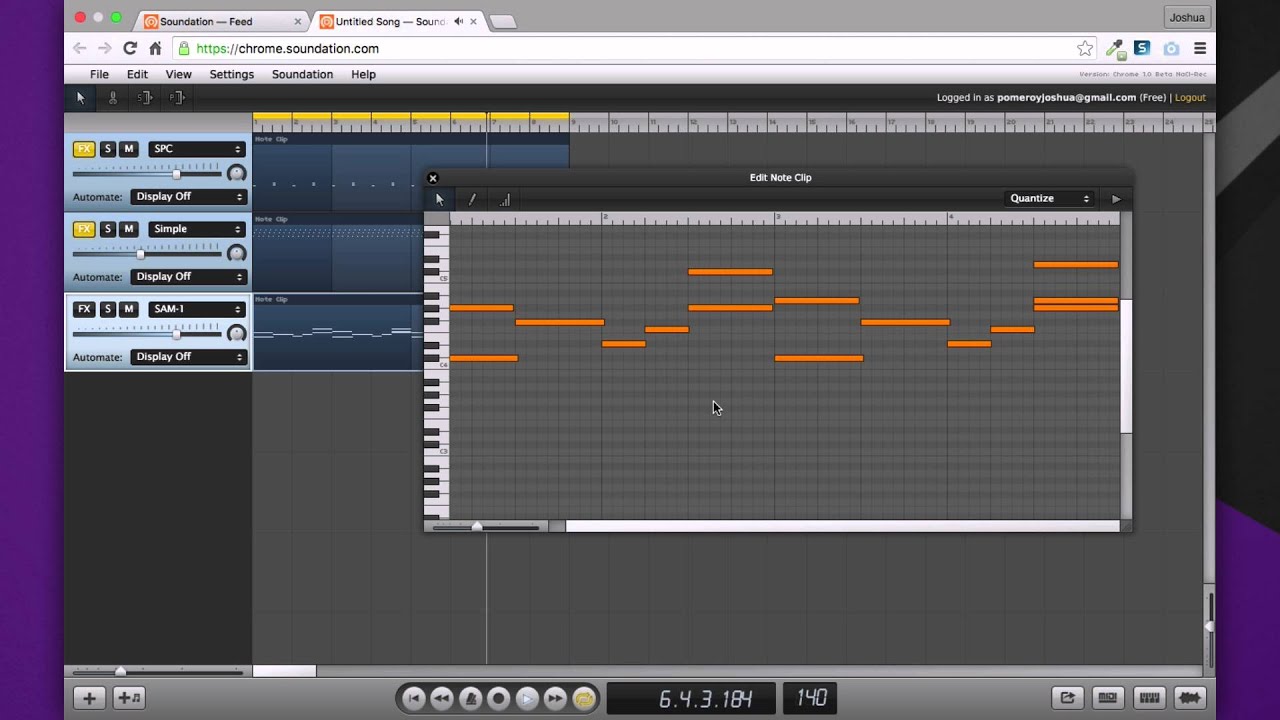 Soundation Studio is essentially an audio editor, but it is only available with a paid membership. The platform enables you to express yourself creatively and create music immediately in your online browser.
It has a plethora of capabilities as a premium web-based application. It includes more than 20,000 ready-to-mix basslines, drum beats, samplers, synthesizers, audio effects, equalisers, and other elements.
3. Audio Tool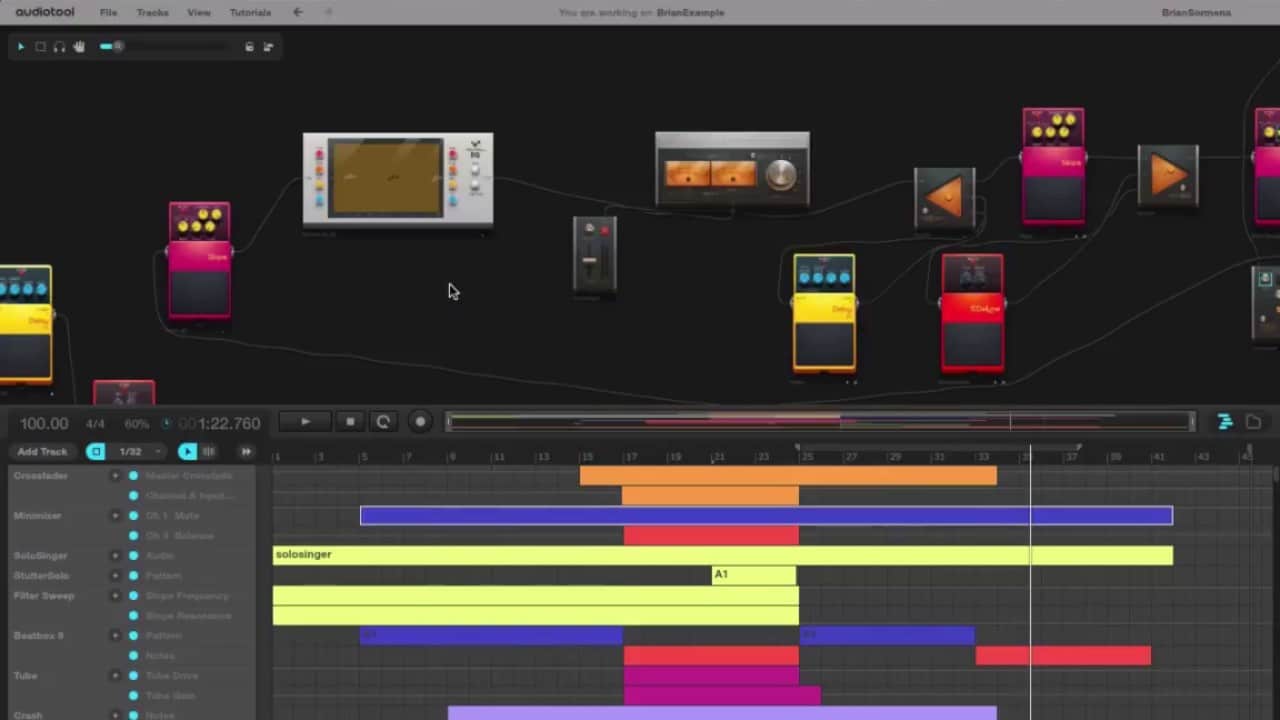 Look at Audio Tool if you're seeking web software to help you create music. Audio Tool is essentially a community-driven platform that allows you to interact with musicians and fans all around the world.
In terms of functions, the online digital audio workstation gives you all of the tools you need to make music professionally. The online program features a variety of virtual instruments, over 250,000 free samples, mixing/routing tools, and an effects panel.
4. AudioMass
AudioMass is one of the greatest and most user-friendly online audio editors available. It's a free, open-source, web-based audio and waveform editor with rudimentary audio editing capabilities.
It includes a web-based Audio Editor for cutting/trimming audio, compressing audio, compressing MP3, mixing audio, increasing volume, merging audio, and more.
5. Audio Trimmer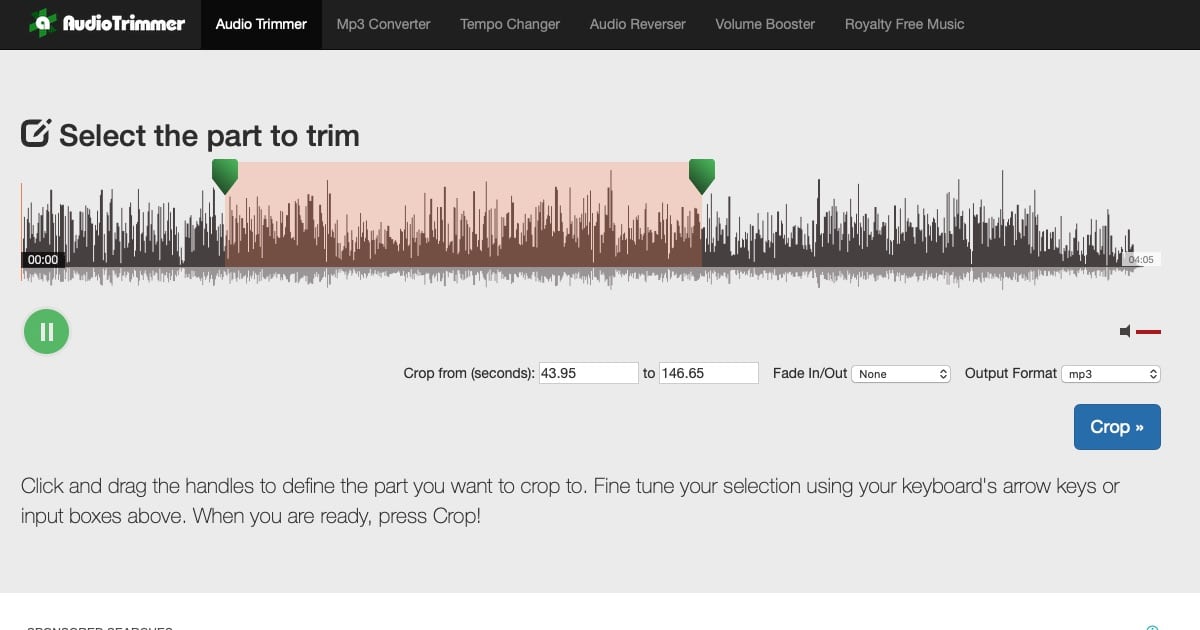 Give Audio Trimmer a try if you're searching for a free online application to trim your audio files on the go. It's a basic web application that requires you to upload your file, choose the section to be trimmed, and then click the Crop button. The program will automatically crop the footage and return the shortened version to you.
The good news is that Audio Trimmer supports practically all major audio formats, including mp3, wav, WMA, ogg, m4r, 3gpp, opus, m4a, aac, amr, flac, and others.
6. Sodaphonic 
Sodaphonic, like any other online-based audio editor, allows you to edit your voice recordings directly from your web browser. Sodaphonic is simpler to use than other web-based audio editors.
You only need to drag and drop your audio files to alter them. This will submit the file to the Sodaphonic server and give you the option to trim, remove, or merge audio snippets.
7. Amped Studio 
Amped Studio is an online application that only works with Chromium-based browsers such as Google Chrome, Microsoft Edge, and others. It is a full-featured sophisticated audio editing application that operates within a web browser.
Amped Studio includes features that will assist both beginner and experienced artists. With a premium membership, users may access the extensive collection of pre-made music samples, audio loops, and construction kits.
Amped Studio also has a plethora of sound effects and transitions that may be applied to an audio or music file. Check the tutorial videos on Amped Studio's blog page if you're a newbie.
8. Bear Audio 
Bear Audio is a free online MP3 editor that allows you to chop, clip, combine, and divide audio files right in your browser. The program accepts a broad range of audio file types; simply upload the audio file via your browser, modify it, and download it.
Bear Audio is HTML5-based, so you don't have to submit your files to an internet server; simply upload the file, process it, and save it on your device.
9. Audio Joiner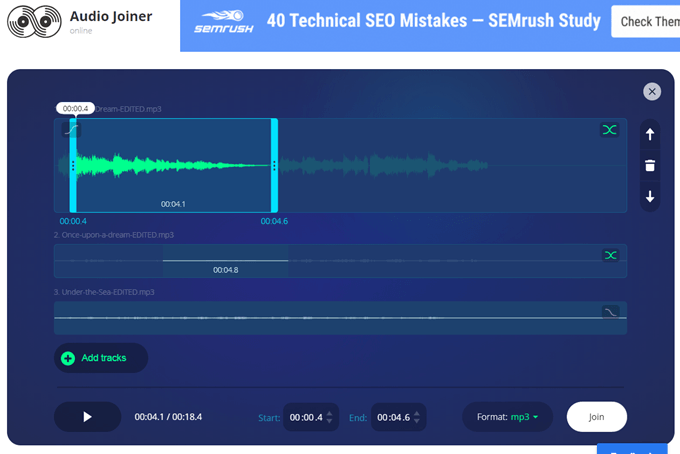 Audio Joiner, a web-based audio editor that supports over 300 different audio formats, allows you to merge numerous songs online without installing anything on your PC/Laptop.
It offers its consumers simple audio merging features. It also does not limit the number of tracks that users may join.
10. Clideo 
Clideo is a well-known website that provides an easy-to-use audio editing tool. Clideo allows you to trim MP3 files without installing anything on your computer.
Clideo's user interface is highly tidy and well-structured. Simply upload your MP3 files, adjust the length by dragging two markers, then click the cut button. The web-based program will then automatically process and trim your audio recordings.
Also Checkout: 10 Best Note-Taking Apps For Android