Reviews
Gadgets
Headphones
Apple AirPods Max Review: Best Apple Headphones
Here is our Apple AirPods Max Review which can tell you everything about the product.
After a long period of speculation, Apple managed to sneak the AirPods Max in as the year's final significant hardware announcement. After the stratospheric growth and popularity of Apple's AirPods, which have come to define the category of truly wireless earbuds, it's not surprising to see the company debut its own over-ear, noise-cancelling headphones; nobody had really cracked it before Apple. The AirPods Max are entering a unique market, with several other firms offering fantastic alternatives. So, we are here to guide you with this Apple AirPods Max review.
They feel more quality than the Sony WH-1000XM4, which are mostly constructed of plastic, yet the AirPods Max are somewhat weighty due to their stainless steel construction. Although Apple has incorporated a mesh headband to alleviate strain on your head when wearing the AirPods Max, there's no escaping their density; if you're very sensitive to on-head pressure, the AirPods Max might not be the appropriate headphones for you.
Price and Release Date:
The Apple AirPods Max was officially introduced on December 15, 2020, for $549 / £549 / AU$899.
The AirPods Max are significantly more expensive than many of the best over-ear headphones on the market, including our current favourite, the Sony WH-1000XM4; anyone expecting a budget-friendly price, as we saw with the recently released HomePod mini, will be disappointed.
Design and Build
The earcups have an unmistakable 'Apple' quality; some could describe them as tastefully simple, while others might describe them as featureless. Those looking for a bit more impact from their headphones should consider the AirPods Max in one of the brighter colour options, including silver, sky blue, green, or pink.
Those stainless-steel earcups make the AirPods Max quite weighty, weighing in at 385g compared to the Sony WH-1000XM4's 254g. Sure, the increased weight makes the AirPods Max feel more solid and well-made, but it's still a lot of weight to carry around on your head all day.
The Apple AirPods Max have a knitted mesh fabric headband that's supposed to alleviate on-head pressure to compensate for the extra weight. The headband's design is unique, but after spending time with the AirPods Max, we've come to love it – despite their weight, they're really pleasant to wear.
The headband frame is constructed of stainless steel, with telescoping arms that you can adjust to achieve a comfortable fit – once adjusted, they'll stay in place, so you won't have to fiddle with it all the time. The frame is strong and well-made, but not so much that it puts pressure on your head.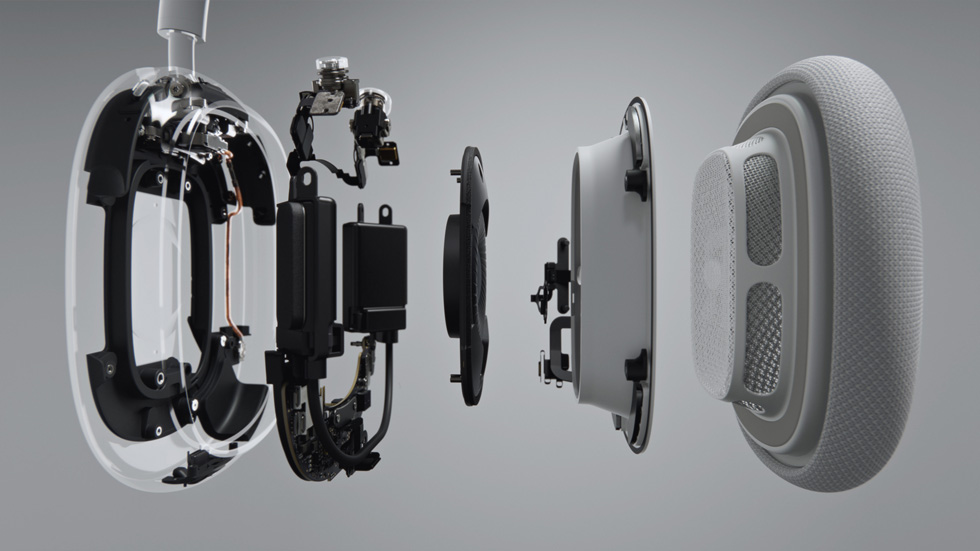 The AirPods Max have minimal on-ear controls; interestingly, Apple has reintroduced the Digital Crown dial from the Apple Watch, which Apple claims allows for precise volume control, as well as play/pause audio, skip tracks, answer/end phone calls, and activate Siri.
The only thing missing is a 3.5mm audio port. If you wish to listen over a wired connection, you'll need to spend an extra $35 / £35 (about AU$45) on a Lighting to 3.5mm audio adaptor.
Audio
The audio quality of the Apple AirPods Max is absolutely incredible. They have a large, well-balanced soundstage that allows each instrument to shine – add in cool extra features like automatically pausing your music when you remove the headphones and Spatial Audio, and you've got yourself a very unique pair of headphones.
The AirPods Max are excellent for listening to almost any genre of music, whether it's glittering pop with strong voices or hip-hop with thumping basslines – and, unlike the AirPods Pro, they can even handle classical music. Despite the AirPods Max's premium price, Hi-Res Audio functionality is limited to Apple's own Apple Digital Masters tunes, which can only be found on Apple Music. 
Noise Cancellation
The Apple AirPods Max provide excellent noise cancellation, comparable to the Sony WH-1000XM4 and the Bose Noise Cancelling Headphones 700. Three outward-facing microphones in each ear cup detect ambient noise, while one microphone within the ear cup monitors sounds reaching your ear. The AirPods Max, according to Apple, use computational audio to constantly update their noise-cancelling capabilities depending on "real-time headphone fit and movement." When we put them to the test in a variety of scenarios, they seemed to work well.
The Transparency mode is also beneficial; simply press the noise cancellation button on the right earcup to allow ambient noise to pass through the headphones, allowing you to become more aware of your surroundings. It's great for having a quick discussion with someone without having to stop listening to music, and it worked incredibly well in our tests, giving the impression that you weren't using headphones at all.
Spatial Audio
The Spatial Audio feature was first introduced with iOS 14 and works with content in 5.1, 7.1, and Dolby Atmos, which places sound all around you within a virtual sphere – this means that if you're watching a Dolby Atmos film with a plane flying overhead, it will sound as if the plane is actually passing above you.
The fact that the AirPods Max can follow your head movement using inbuilt accelerometers and gyroscopes, as well as the position of your iOS smartphone, is unique to Spatial Audio; this means that the audio will always sound as if it's coming from the screen as you move your head.
Battery Life
The AirPods Max is said to deliver up to 20 hours of high-fidelity audio, call time, or movie playback, which may not seem like a lot, but given that Active Noise Cancellation is active, it's a fairly good statistic.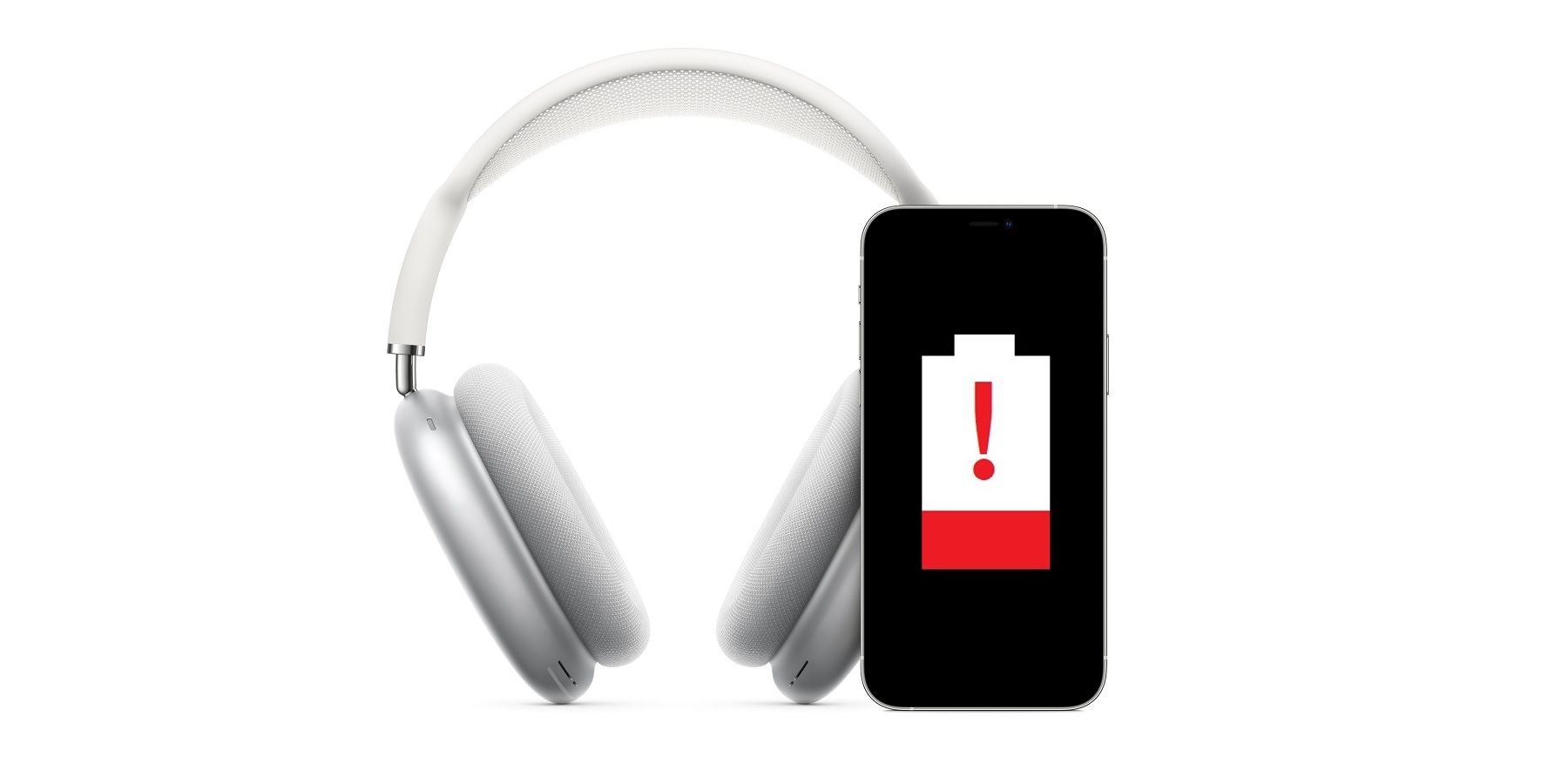 The finest over-ear headphones often have a battery life of roughly 30 hours, however many excellent models barely make it to 20 — in either case, it's enough for a full day or two of use, depending on how attached they are to your ears.
Verdict
To get the most out of the AirPods Max, you'll need an iPhone or iPad, which is unsurprising. They'll function with non-Apple devices that use standard Bluetooth 5.0, but you'll miss out on a lot of their cool features. Finally, we can't envision anyone who isn't already well-versed in the Apple ecosystem purchasing a pair. We'd be astonished if someone like that has made it this far through this review.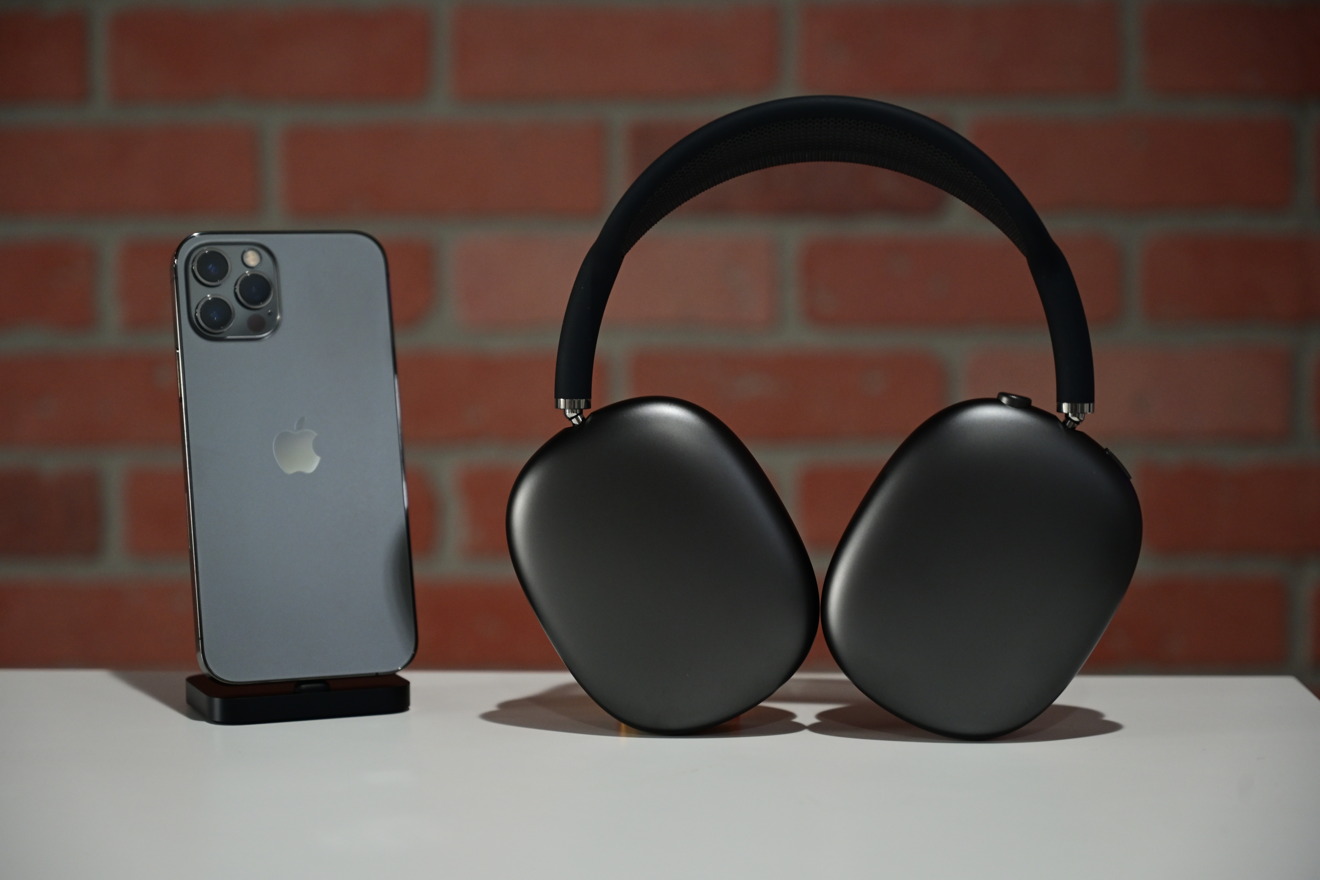 If you're a die-hard Apple fan, the AirPods Max are the greatest wireless headphones money can buy – by a long shot. Their authenticity, detail, sharpness, and spaciousness put them so far ahead of the previous best in the wireless noise-cancelling class that the comparison is no longer necessary, and you should instead examine them alongside true hi-fi goods.
Also Read: New iPad Series 2021