Unlike most of its tablet versions, Apple has decided to update the internal components of the ordinary iPad once a year while maintaining the same price and design, ensuring compatibility with its extensive line of peripherals such as keyboards, coverings, and pens.
As a result, using the 2021 iPad is similar to using the 2020 iPad, but with updated iPadOS 15 and a few new features that maintain it in the first place.
iPad Mini 2021: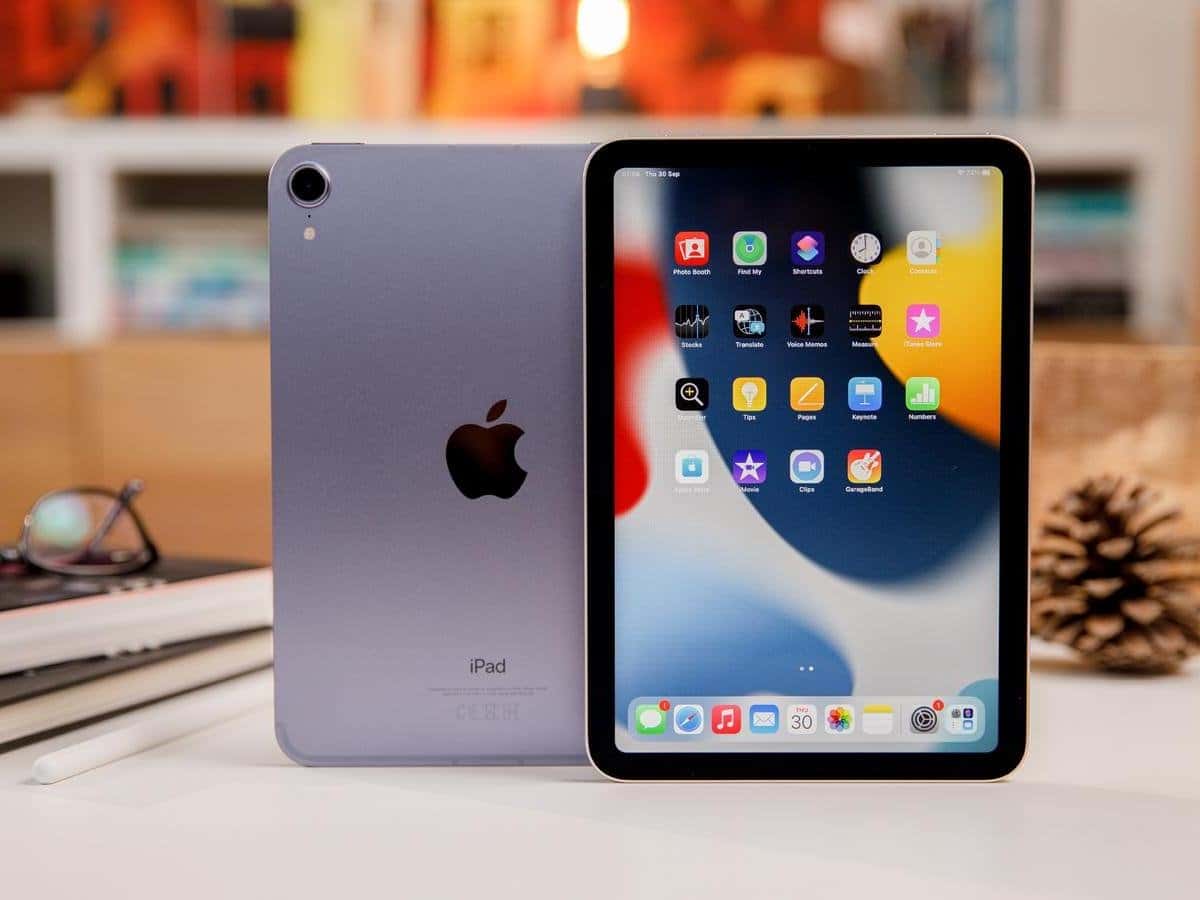 Because of the new A15 Bionic CPU, Apple has ensured that the iPad mini shines in terms of specs. The iPad mini now has 5G connectivity, which is a first for Apple's tiny tablet. If you choose the cellular version and have a compatible carrier, you'll be able to connect to next-generation networks.
It's one of the smallest tablets we've ever used, with dimensions of 195.4 x 134.8 x 6.3mm, and it's a fun experience for anyone who doesn't require a larger screen for watching videos and other things.
The iPad mini has an 8.3-inch Liquid Retina display that provides excellent image quality. The resolution is 2266 x 1488 pixels per inch, for a pixel density of 326 pixels per inch.
The iPad mini 2021 is driven by Apple's new A15 Bionic chipset, which is the same CPU found in the iPhone 13 series and is capable of multitasking as well as running any app or game available on the App Store. The iPad mini's back camera is a 12MP wide-angle shooter with an f/1.8 aperture and digital zoom up to 5x. A 12MP ultra-wide camera with a 122-degree field of view and an f/2.4 aperture sits on the tablet's front.
Also Checkout: 10 Best Smartphones Under 30000 Rs in India – 2022
iPad 10.2  2021: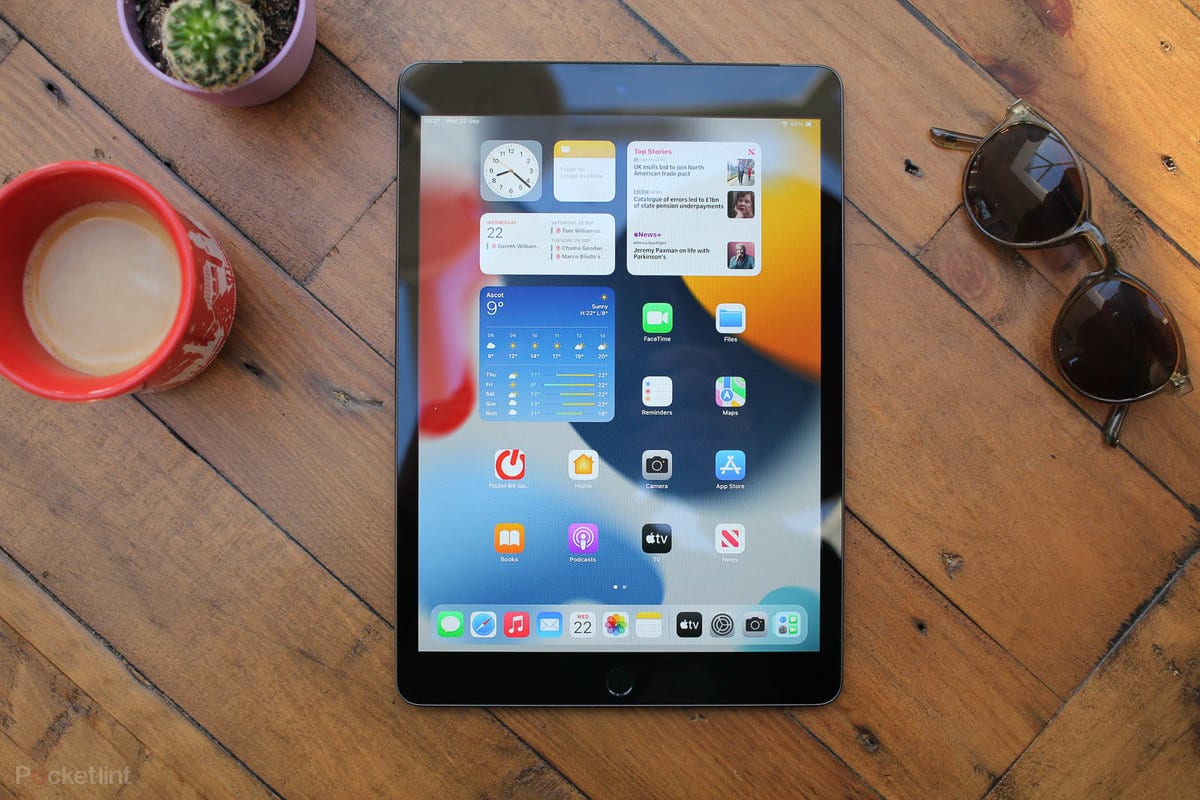 The new iPad 10.2 appears identical to the iPad 10.2 on the outside (2020). It's the same 10.2-inch screen as last year's model, but with bigger top and bottom bezels; the former houses the 12MP front-facing camera, while the latter houses the home button with a built-in Touch ID sensor.
The iPad 10.2 (2021) has a 10.2-inch screen. The screen features the same resolution as its predecessor, 2160 x 1620, and a brightness of 500 nits. The A13 Bionic CPU has been added to the iPad 10.2 as a new chipset. The iPad 10.2 (2021) runs on iPad 15, Apple's dedicated tablet version of iOS, just like the iPad mini (2021). The Wi-Fi-only device, weighing 187g, is 3g lighter than last year's iPad 10.2, while the Wi-Fi + LTE version, weighing 498g, is 3g heavier.
The refresh rate remains at 60Hz. The new iPad has the same 10-hour battery life as its predecessor, and it comes with a 20W fast charger that, when combined with the included USB-C-to-Lightning adapter, guarantees that the slate is charged quickly.
Also Checkout: 8 Best Photo Editing Apps for iPhone
iPad Pro 2021:
It has the same fantastic IPS panel as the previous generation of iPads, with a ProMotion 120Hz display, and when combined with Apple's new M1 CPU, apps fly. The new iPad Pro may be configured with 16GB of RAM and 2TB of storage, which are identical to the highest-end M1-based MacBook Pro. The new iPad Pro may be configured with 16GB of RAM and 2TB of storage, which are identical to the highest-end M1-based MacBook Pro.
The iPad Pro is available in 11-inch and 12.9-inch models. The new iPad Pro has two rear cameras: a 12MP wide camera and a 10MP ultrawide camera. In comparison to last year's model, the new iPad Pro's battery capacity and claimed battery life hasn't changed. The new iPad Pro boasts a 28.65-watt-hour battery that Apple promises will last 10 hours on Wi-Fi and nine hours on cellular data on the 5G variant. The M1 CPU, combined with 16GB of RAM, allows you to open and switch between apps faster than on any other tablet, as well as on most PCs.
Also Read:  Google Pixel 6 and Pixel 6 Pro: Everything You Need To Know!