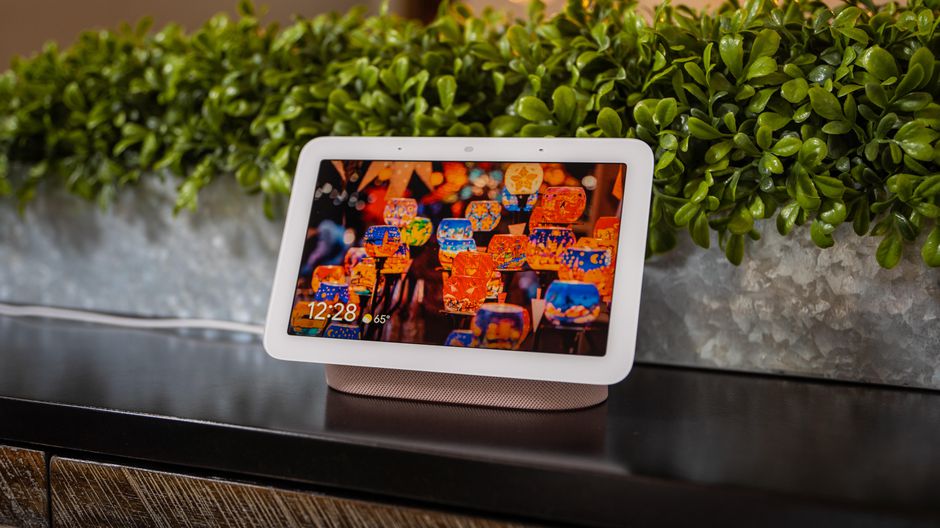 Smart displays are essentially smart speakers with built-in touch screens. They all have the same hands-free voice assistant functionality, allowing you to use your voice to play music, check the weather, and control your smart home devices.
On top of that, the screen offers a whole new level of information and control. You may look at album art or see the music video for a song when you wish to listen to it. You can observe anticipated temperatures and conditions for the week at a glance by checking the weather. When you wish to dim your smart lights, you may use your fingers to tap or slide them to the desired level.
They come in a range of costs and sizes, and depending on where you want to put the display in your house, a smaller model can be preferable to one with a larger screen and louder speakers. If you want to use a smart display in your kitchen or living room, you'll want one with a large screen that you can see from across the room and speakers that can fill the area with clear, pleasant music.
So, We have gathered a list of Best Smart Displays available on the basis of functions and reviews
1. Google Nest Hub Max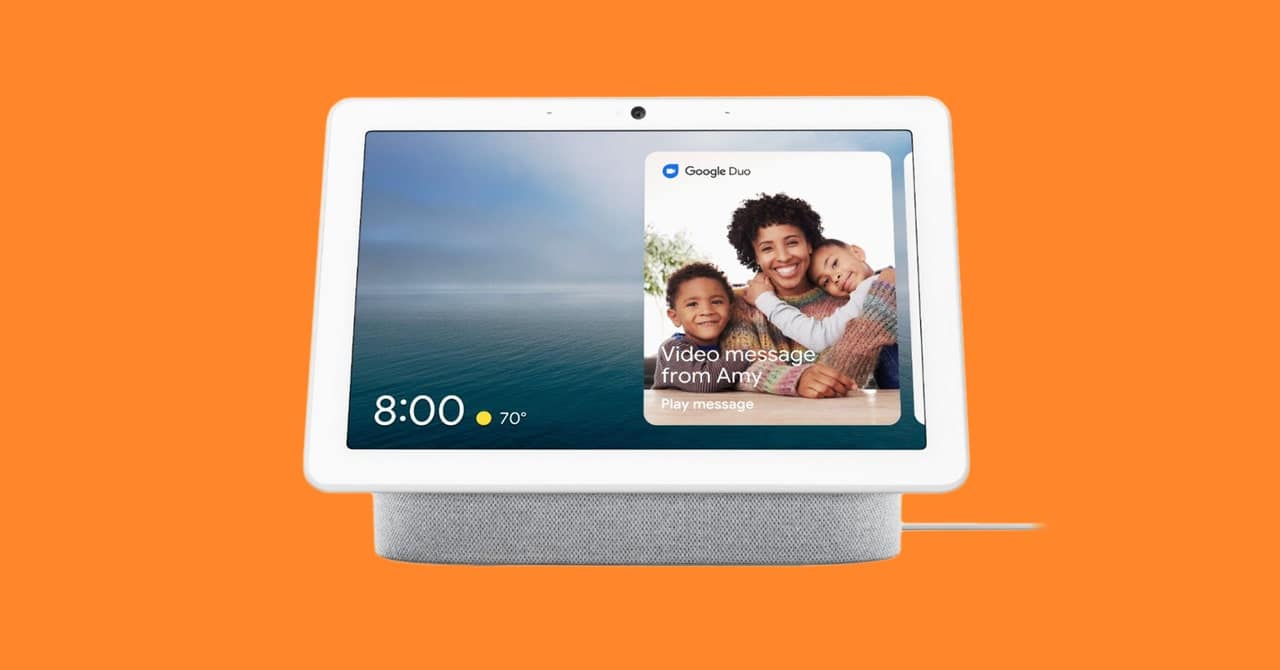 Price: $229
The Google Nest Hub Max is an excellent smart display in general. It boasts an inconspicuous appearance, a 10-inch touchscreen display, decent speakers, and a camera that can be used for both Google Duo video chats and non-Google services such as Zoom. 
The camera can also recognize individual members of the household and display personal information specific to each individual. Just keep in mind that you'll need enough room for it, and you might want to invest in a privacy cover to conceal the camera while it's not in use. 
The Hub Max's audio hasn't been scrimped on: it's terrific, making it a great smart display for music lovers. Although the JBL Link View offers greater sound, everyone prefers the Max for all-around use.
Also Checkout: 10 Best Smartphones Under 30000 Rs in India – 2022
2. Amazon Echo Show 10
Price: $250
The Echo Show 10 has a motorized base that allows it to follow you around the room when you're on video conversations or watching video content on the device. The Echo Show 10 has a 13-megapixel front-facing camera with a physical shutter for privacy, and it has a 10.1-inch tablet HD display. This Echo device variant also has adjustable colour, according to Amazon.
The Echo Show 10 may be used as a smart home security camera that can be seen remotely using the Alexa app. Drop-In allows you to make a call straight to your display from anywhere using the Alexa app, and group video chatting is enabled for up to seven individuals. When the Echo Show 10 detects someone entering or leaving the room, occupancy and vacancy-based routines can activate other smart home devices.
Despite the fact that motion features may be turned off and the camera includes a real shutter, we believe most people will be satisfied with the Echo Show 8 at a far lower price. Even still, if you're looking for Amazon's most daring smart display ever, this is it.
Also Checkout: 8 Best Photo Editing Apps for iPhone
3. Amazon Echo Show 8
Price: $129.99
The second-generation Echo Show 8 is the Show family's middle child, smaller than the 10 and larger than the 5, but we believe it's the best option for most people. In general, an 8-inch smart display is a good size. It won't be difficult to read recipes or watch movies in the kitchen on this screen, and it won't take up the entire counter in tiny kitchens. 
The pixel density on the 8-inch size is the same as on the bigger model. You can use the tablet screen to play games, read recipes, view movies and Prime Video trailers, control your smart home, and more with the Show 8. Amazon Alexa virtual assistant will respond to your voice control and voice commands.
Aside from the typical gimmicks, Amazon incorporated their new dawn alarm function, which helps you wake up by gradually brightening the screen 15 minutes before your normal wake-up time.
Also Checkout: 8 Best Live Wallpaper Apps for Windows 10
4. Google Next Hub (2nd Gen)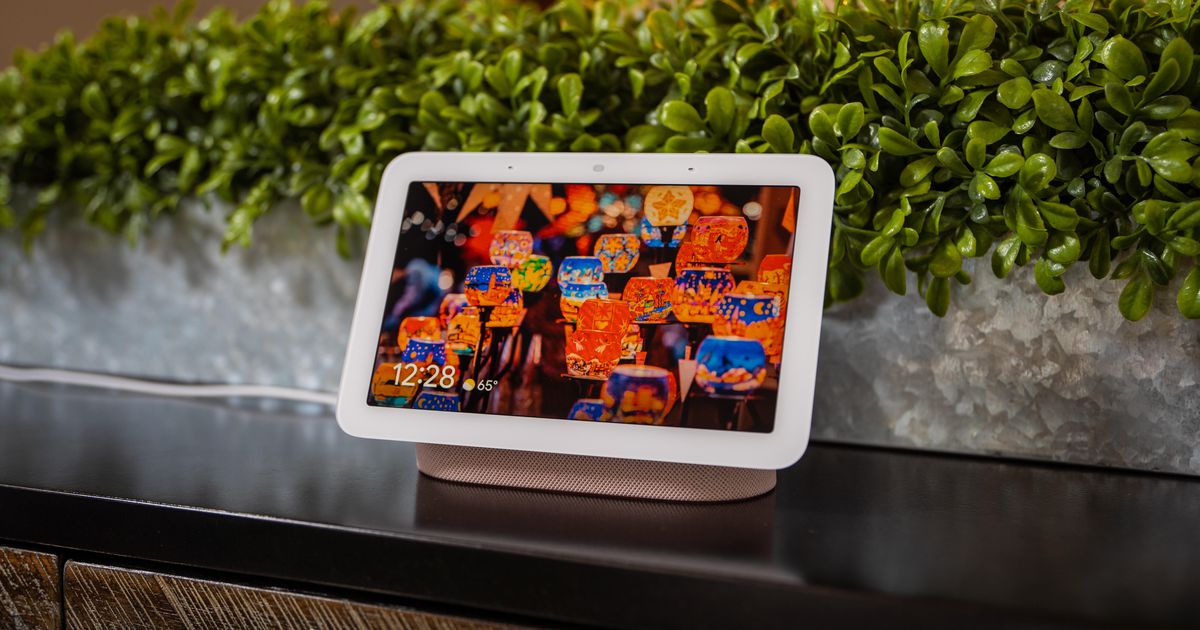 Price: $99.99
The Nest Hub is a 7-inch smart display that is somewhat smaller than the Echo Show 8 and fits well on a nightstand. Its finest feature is a screen that changes to the lighting in your home, giving the impression that images are printed on paper rather than displayed on a screen. 
You may also use an intuitively designed control panel to operate your smart home devices, such as your smart doorbell. The Nest Hub, unlike most other smart displays, lacks a camera, which may be a plus if you want to place it on your bedside table and have privacy concerns.
Thanks to Google's Soli mini radar, the second-generation smart home hub model incorporates Sleep Sensing and Quick Gestures. The Google Assistant smart display's colourful fabric style makes it blend in any place, but the tablet touchscreen comes in useful if you need step-by-step assistance with a recipe in the kitchen.
Also Checkout: Best Gaming Monitors In 2021 To Boost Your Gaming Setup (Top 10)
5. Facebook Portal Go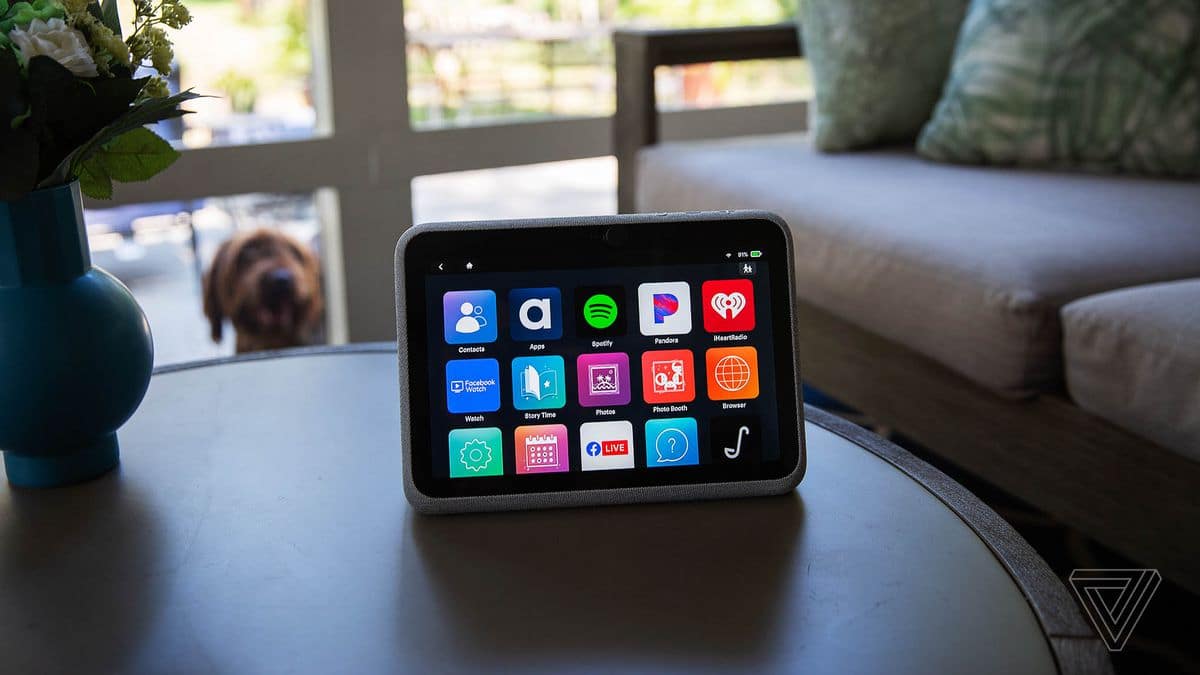 Price: $199
In a few aspects, the Portal Go is an outlier. First and foremost, it's one of the few smart displays from Facebook, rather than Amazon or Google, and as such, it's controlled by the Facebook Assistant.
It's also transportable. Because of the 10in the display, it's still a touch large and hefty, but it's a good alternative if you want one smart display that you can use in the kitchen and the bedroom – or just take about with you after you've started a video conversation. It also lasts a long time, with a battery life of 5-15 hours.
The main disadvantage is that there are fewer app possibilities and smart features than on Google and Amazon. Facebook, WhatsApp, Zoom, WebEx, and others are all available for video calls, with more on the way. It's less powerful in other areas, with fewer applications and a restricted smart assistant – however, you can use Alexa to operate your smart home, albeit it lacks a few of the functions found on a genuine Echo device.
Also Read: Google Pixel 6 and Pixel 6 Pro: Everything You Need To Know!