Listicle
Accessories
Gaming
10 Best Gaming Mouse that you can Buy in 2021
Here is the list of 10 Best Gaming Mouse that can help you enhance your gaming experience.
The best gaming mouse is one that fits your hand comfortably and performs well in your favourite games. Getting a mouse that feels right in your hand, has the right features, and has a powerful sensor will improve the flow of your gameplay and make your strikes more enjoyable.
Models can range from basic and inexpensive to high-end models with useful features such as wireless charging and a variety of programmable buttons. There are also daring design choices, such as flashing RGB and removable pieces, and some models even have changeable weights.
Also Read:  10 Best Keyboards that you can buy in 2021

You'll need the best gaming mouse you can find if you want to get the most out of your gaming setup. Your peripherals will limit you no matter how strong your gaming PC is if they can't keep up. So we are here with the list of the 10 Best Gaming Mouse that can Take your gaming to another level.
List of 10 Best Gaming Mouse in 2021-
1.  Roccat Burst Core
The Roccat Burst Core demonstrates that a premium mouse does not have to cost more than $50/£50. This budget-friendly wired solution outperforms the competition in terms of performance and build quality as well as price. It's a standout in every way, including ergonomics and lightweight design, despite its lack of frills. The Roccat Burst Pro is more expensive, but if you don't mind something more basic and classy, this is the one to choose regardless of your budget.
2.  Razer DeathAdder V2
The DeathAdder V2 has a 20,000 DPI Razer Focus+ optical sensor, which, although not often synonymous with quality, is in this case. Even if you move the mouse as quickly as humanly possible, Razer's latest technology provides faultless tracking. The DeathAdder V2 is an excellent mouse for the vast majority of games and gamers. It has a basic design with two well placed, large thumb buttons. It also boasts a fantastic optical mouse sensor that works with both hard and soft pads, as well as the ideal body form for a claw or hybrid claw/palm grip.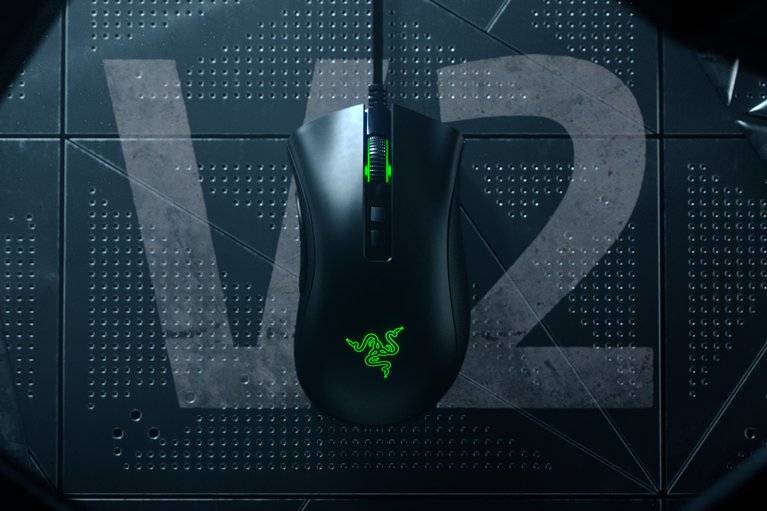 3.  Razer Viper 8K
Competitive fast-paced games necessitate a gaming mouse that can keep up, and the Razer Viper 8K is an excellent choice. Thanks to its 8,000Hz polling rate and 0.125ms click latency, this gaming mouse is one of the fastest and most responsive on the market. It also has the remarkable build quality of the Razer Viper line, as well as the ambidextrous design of certain of its versions. To get the most out of the Viper 8K, you'll need a fast monitor, but if you require the most responsive mouse available, this is the one for you.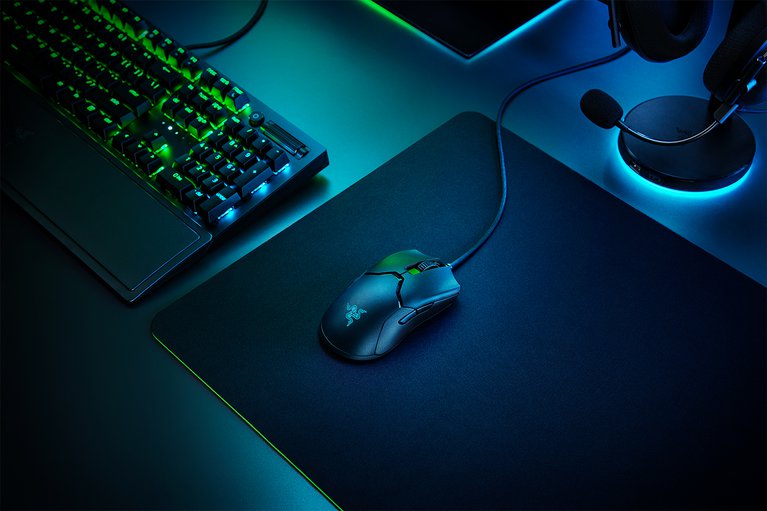 4.  Logitech G502 Lightspeed
If you can afford it, the Logitech G502 Lightspeed is an excellent addition to your armoury. The G502 Lightspeed begins to repay your investment with premium features such as six additional weights for modifying the mouse's feel. The G502 Lightspeed is suitable for any gaming genre, thanks to Logitech's high-CPI and power-efficient Hero sensor and a large variety of configurable buttons. Its shape is familiar and comfy, and it was designed in the style of a first-person shooter. When a wireless connection isn't an option, the G502 Lightspeed also comes with a dependable cable.
5.  Corsair Dark Core RGB Pro Wireless
A wireless gaming mouse with impressive performance is hard to come by. Wireless mouse are not suitable for gaming because of their latency, which can be as little as a fraction of a second. This is why the Corsair Dark Core RGB has impressed us even more. This is a mouse we can game with, wireless or not, thanks to its sub-1ms speed, exceptionally low latency, and durability. That's not to mention the RGB lighting, which is very configurable, and the software, which is really sturdy. You'll appreciate how it fits in your hand if you're a palm gripper.
6.  Corsair Katar Pro XT
The Corsair Katar Pro XT is the best gaming mouse for you if you want a well-specced, comfortable gaming mouse at an inexpensive price. This lightweight mouse, weighing only 2.68 ounces, is ideal for long gaming sessions and is easily customizable. Despite the fact that this is a budget mouse, it features a lovely, ambidextrous-shaped casing that doesn't feel cheap. Corsair's mouse, designed for FPS and MOBA players, glides effortlessly without cable drag owing to PTFE feet and a paracord USB-Type-A tether.
7.  Steelseries Rival 5
SteelSeries' latest addition to its gaming mouse family is more than a solid contender in the hunt for the finest gaming mouse, inheriting the Rival 600's best attributes while keeping its price of entry low. The excellence of the SteelSeries Rival 5 is evident in both its appearance and features, as well as its performance. It's compact and features extra side buttons, not to mention near-flawless performance, making it an undeniably good value for gamers.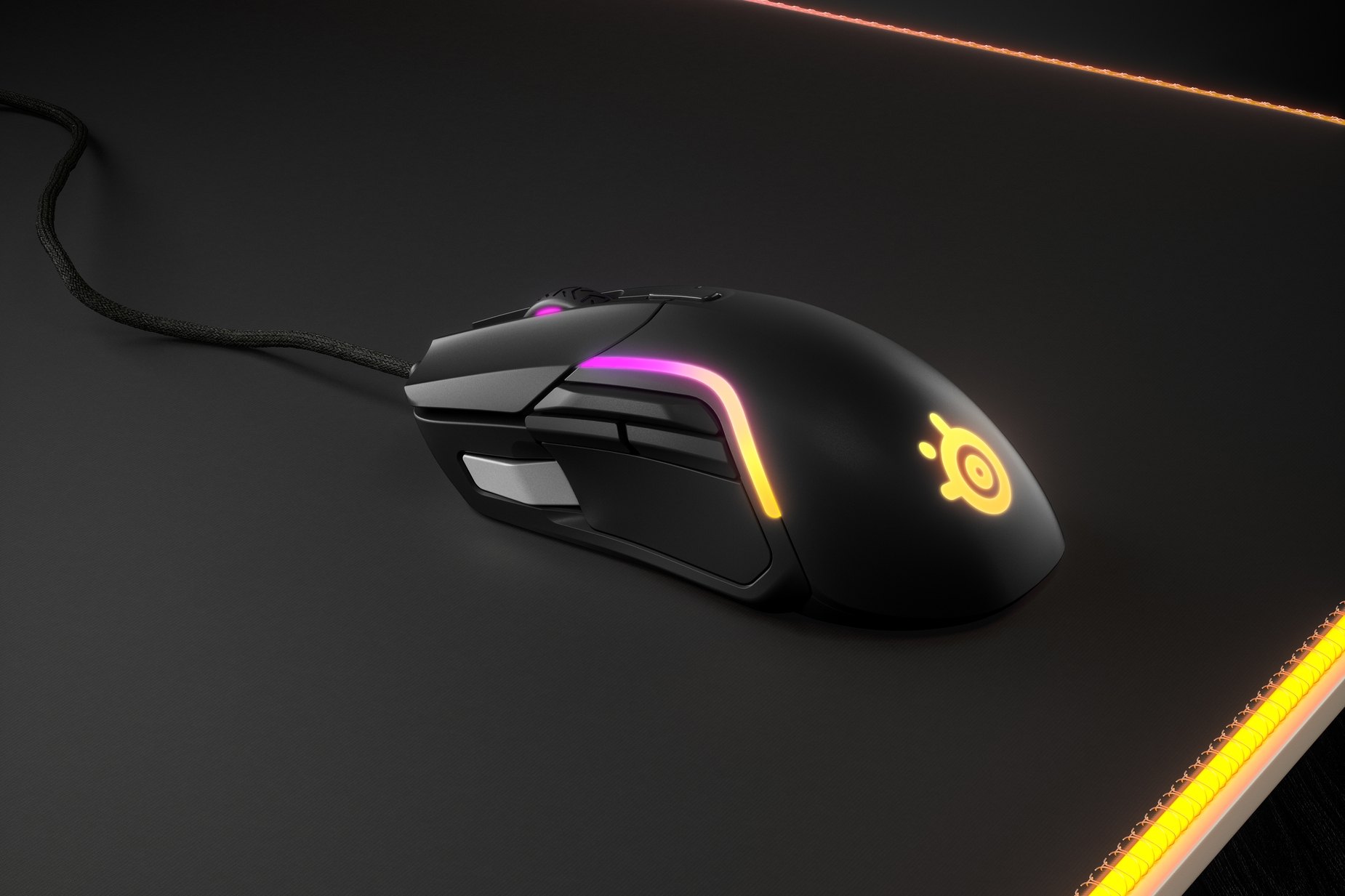 8.  SteelSeries Sensei Ten
The SteelSeries Sensei Ten's onboard profile customization and excellent matte finish are just two of the features you'll enjoy. Above all, this ambidextrous mouse has a top-of-the-line sensor, making it one of the greatest gaming mice we've ever tested. It has a lot of tuning options for acceleration and deceleration, as well as buttery smooth performance. SteelSeries tops it off with Tilt Tracking, which maintains consistency and precise even when you're lifting and lowering your mouse at different angles.
9. Razer Basilisk X Hyperspeed
The Razer Basilisk X Hyperspeed is one of the longest-lasting wireless mice on the market, lasting up to 450 hours in Bluetooth mode. But it has a lot more to offer than just lifespan. With 450 IPS tracking speed and up to 40G acceleration, it also delivers exceptional performance. The HyperSpeed Wireless function, on the other hand, decreases the time it takes to transport data between your mouse and PC by 25%, making it faster than any other wireless gaming technology.
10. Corsair Sabre Pro
The Corsair Sabre RGB Pro Champion Series may lack the frills and glitz of other gaming mice, but it's quickness more than makes up for it. With its 8,000Hz polling rate, AXON hyper-processing technology, and Quickstrike buttons with quick actuation, this mouse was designed by esports gamers to be fast. And it does so without breaking the bank, making it an excellent choice for competitive players who want to save money.
While you will undoubtedly find the greatest gaming mouse of your dreams, it may take some time and effort to do so. That's to be expected; the best gaming mice contain a lot of intricate technical languages, such as polling rates and DPI ratings, that a regular shopper may not be familiar with. For the record, even though these two phrases mean completely different things, you'll want a larger quantity of both.