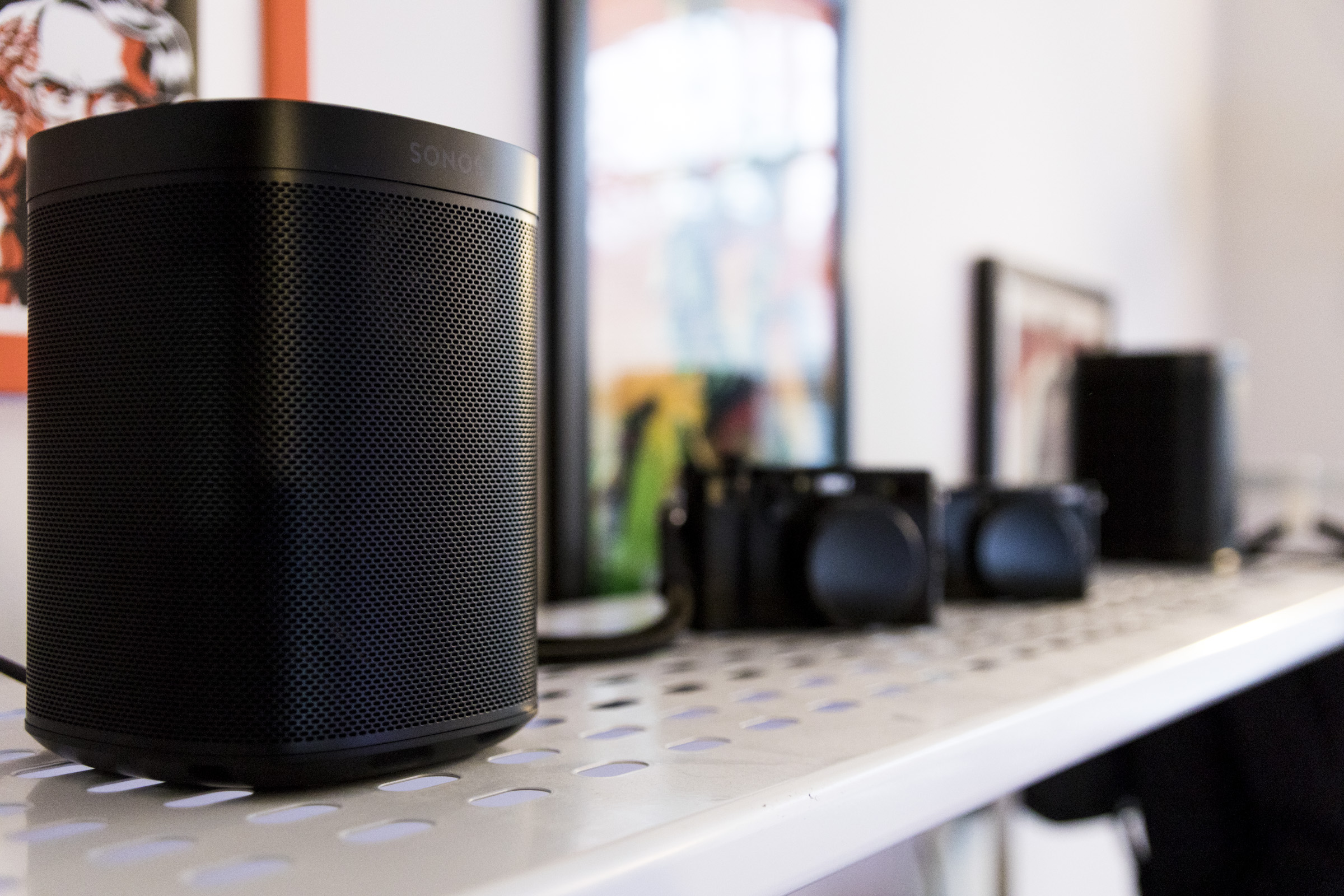 Sonos One debuted with Amazon's Alexa voice assistant, and Sonos finally made good on its promise to include Google Assistant in 2019. The One's appeal is boosted even more by the ability to choose between the two major voice systems, which is especially appealing to Google households.
Voice interaction on Sonos works really well, despite some teething issues and a tiny lag when requesting tracks. Its versatility extends beyond voice, with support for a variety of standards including as Apple AirPlay 2, Spotify Connect, and the company's own excellent whole-home audio system.
The Apple HomePod and the Google Home Max are both better-sounding smart speakers, but they're both more expensive and lack the One's general appeal. The One is also half the price of the Sonos Beam soundbar, which has twin voice assistants as well.
Also Read: 12 Best GarageBand Alternatives for Android in 2021
A touch-sensitive button to turn on or off the microphones, volume up and down controls, and a pause-play button are all located on the top. Swiping across both volume buttons from left to right skips the music forward, and swiping the other way skips the trackback. The controls are effective. There's also an LED that indicates whether the microphone is active, as well as another that indicates whether the speaker is active, connected, muted, or triggered with the wake word "Alexa."
Let's Dive into the Full Sonos One Review-
Price
The cost of Sonos speakers has increased, including the Sonos One.
It used to cost $199 / £179 / AU$299, but now it costs $219 / £199 / AU$319.
Design
At first glance, the One may easily be confused with the Play:1. It's shaped like a coffee can and measures 6.3 by 4.7 by 4.7 inches (HWD) in a squarish near-cylinder shape. The speaker comes in black or white and has a grille that wraps almost completely around its sides. The top is a solid, smooth cap that extends nearly an inch past the grille. The grille's sides end at the back, leaving room for a wide, solid strip that houses an Ethernet connector and a setup button. The power connector is located at the bottom of the device, in a recess with a channel that allows the cable to pass out the rear and under the Ethernet port.
While the One's profile is similar to that of the Play:1, the One's physical controls are somewhat different. The One has a fully flat top screen with touch-sensitive controls, rather than a curved top panel with mechanical buttons for playing and volume. A play/pause icon lies in the centre, bordered on either side by two four-dot icons. These symbols serve as the One's touch controls, allowing you to play/pause, adjust volume, and skip music by tapping or swiping. Above the play/pause symbol is an indication light, followed by a smaller microphone status light. When you don't want a voice assistant listening in, you can silence the mic using the microphone symbol above.
Setup
Using the Sonos app on a smartphone or tablet, connecting the speaker to wifi or ethernet, and then configuring your music services and Alexa, the One is up and running in no time. If you've never used a Sonos or Alexa device before, the setup process takes about 10 minutes because you'll need to set up accounts, but it only needs to be done once.
Also Read:  12 Best GarageBand Alternatives for Android in 2021
The nicest part about the Sonos One being a smart wireless speaker is that it supports 49 different music services, which means it will most likely work with what you currently have rather than requiring you to pay up for yet another service simply to use it.
Spotify, Apple Music, Google Play Music, Amazon Music, and TuneIn are among the options, which means you may listen to a variety of local and international radio stations. The fact that Alexa only offers full voice control of Amazon Music, TuneIn, and Spotify adds to the complexity, as the rest of the services are limited to simple playback and volume controls.
Sound Quality
Given that this is a Sonos speaker, it should come as no surprise that the Sonos One sounds great. Even very difficult parts of the music are handled wonderfully by the speaker. Despite the various layers of instrumentation swirling throughout the song, Three Trapped Tigers' Silent Earthling sounds clear and crisp.
With the way the music is squeezed into a single channel, the speaker doesn't offer the separation of a pair of stereo speakers, but it does a good job for its size and price point, and its ability to be coupled with more Sonos speakers boosts its sound even more.
Voice Assistance
The One already has Amazon's Alexa built-in, but Sonos has promised to add Google Assistant functionality as well, potentially making it a multi-assistant device. That might be a huge boon, as some virtual assistants are better than others at particular jobs, but for now, the One receives a helping hand from Amazon's progress with its Echo series of smart speakers.
Also Read: Top 7 Best Android Emulators For Mac (in 2021)
Even when playing music and over the noise of a kitchen hood on full blast, the Sonos One's six-mic array in the top had no trouble hearing you. It also has most of Alexa's features, such as multi-user support, control over a variety of smart home devices, answering questions, performing calculations, setting multiple named timers, alarms, and reminders, checking your calendar and playing the popular flash briefing with weather and news from multiple sources.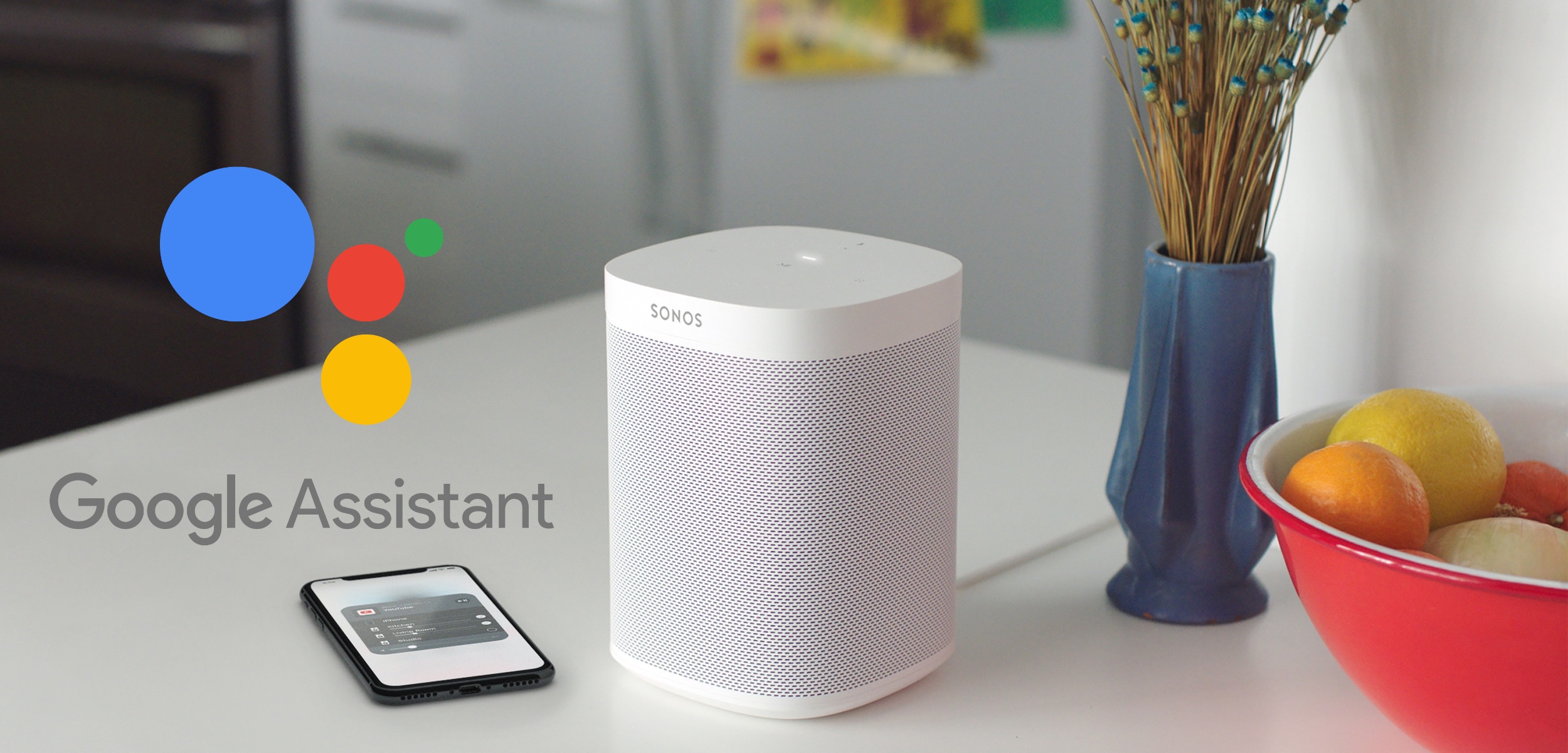 It can also use any of Alexa's third-party skills, but there are some restrictions. You can't change the wake word from "Alexa," and voice calls, alerts, and ebook playback aren't supported. You can't set up multi-room audio with your voice, and you can't relocate the music that's already playing to another room.
Verdict
The Sonos One lives up to the company's reputation for high-quality sound in a small package, and the addition of Google Assistant voice dramatically changes the game.
When it merely supported Amazon Alexa, it was a good speaker, but now smart home fans have a true, great-sounding option. If you're satisfied with the sound of an Echo or Google Home, the Sonos One may not be worth the money, but for those who want to hear their music shine, the Sonos One delivers exceptional value.
Also read: Sony SRS-XP700 Review: Big and Bulky