Listicle
10 Best Podcast Apps To Use
The top podcast applications offer more than just let you listen to episodes of your favourite shows. Here are the best podcast apps to use.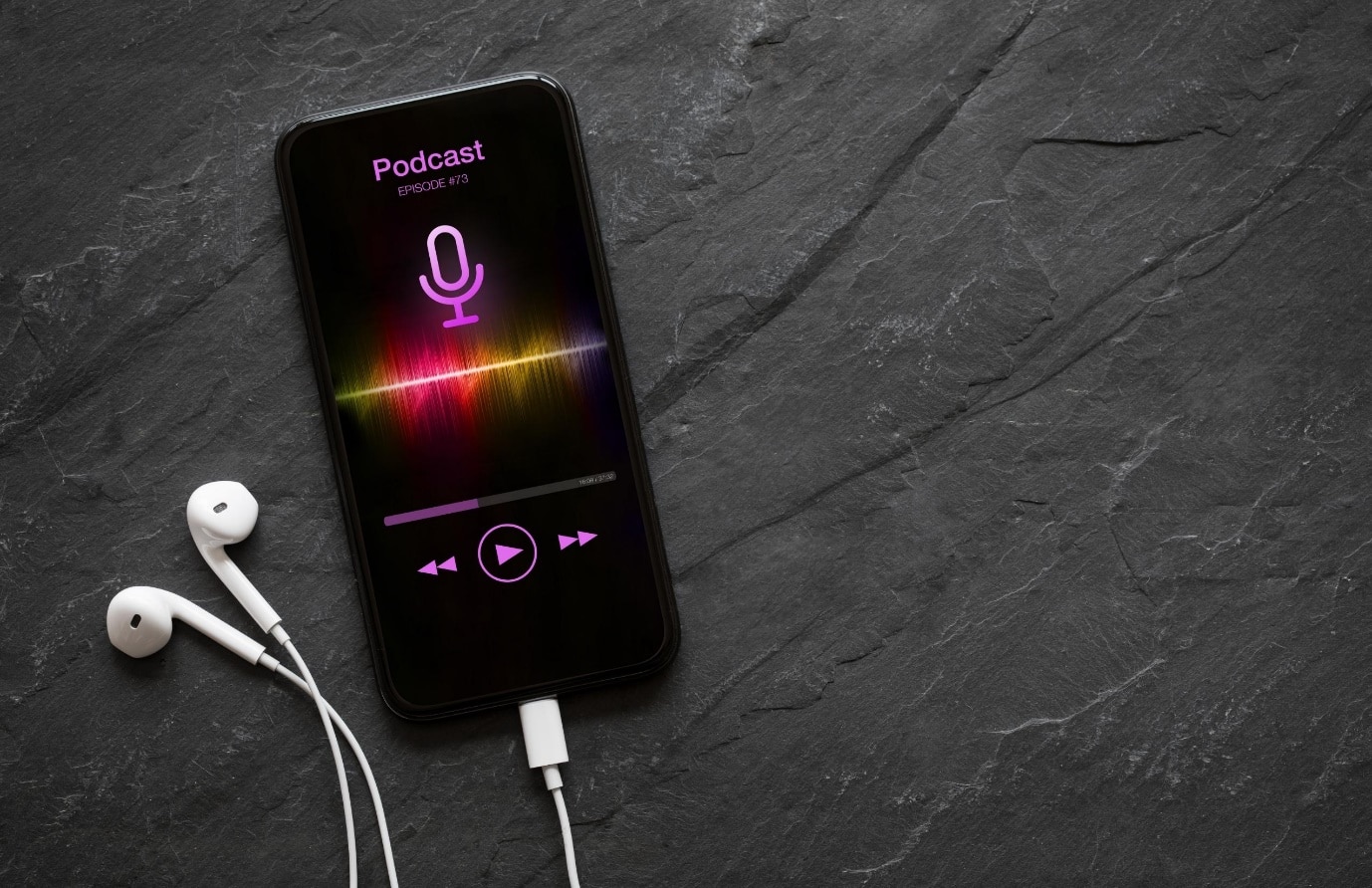 To aid in managing subscriptions, they include numerous options such as automated downloading and sorting of the most recently subscribed podcast episodes. Some even incorporate multiple audio tools and features to provide you with the greatest listening experience possible. This article explores some of the best podcast apps to use.
At the same time, some applications may also help you discover new podcasts – a useful feature if you find yourself wanting to listen to more things at your leisure. Some podcast applications exceed management software.
We'll also look at several amazing podcast recording applications that can transform your smartphone into a mobile editing and recording studio. Whatever you're searching for in a podcast app, our list of the top podcast applications will have something to match your needs.
1. Pocket casts 
Pocket Casts is one of our favourite mobile podcatchers because of features such as cross-device and platform synchronisation, automated episode downloads, and cleaning.
However, because it was a premium app, there was a major barrier to entry. Pocket Casts, on the other hand, is now totally free on mobile devices, with no restrictions on free users' capability.
Pocket Casts, in addition to synchronising across platforms, allows you to find podcasts based on categories or your listening habits. The programme also has to organise options for streaming and downloading episodes, as well as cleaning up previously listened-to episodes.
Adjustable settings include timers, sleep timers, and other features. Web and desktop apps, 10GB of cloud storage, and custom themes and icons are all included in the Pocket Casts Plus tier.
2. Overcast 
Overcast provides a superb blend of sleek design, sophisticated sound control capabilities, and a podcast. Overcast handles episode streaming and downloads smartly, give alerts of new episodes, and can be played offline or streamed if space is limited; it also has some nice audio options.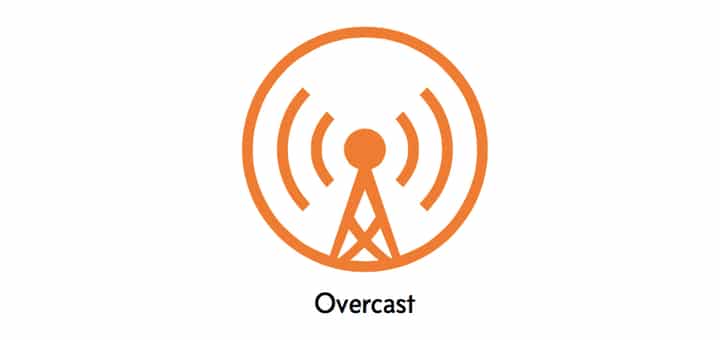 Voice Boost normalises the sound level of conversation by boosting stillness and lowering loud voices automatically. Smart Speed intelligently minimises pauses and quiet in the podcast, allowing for faster playback while minimising sound distortion.
Over the years, updates have brought design changes, iOS widgets, and an action tray to make it simpler to organise episodes of your favourite podcasts.
Also Checkout: 8 Best Photo Editing Apps for iPhone
3. Google Podcasts
With its podcasting app, Google has entered the podcasting game. If you have a Google Home speaker and an Android phone, Google podcasts are a must-have. Along with an iOS version, a revised app for the iPhone is also available.
When you go to work, you may start a podcast on your phone and continue from where you left off when you arrive home by listening to a smart speaker's podcast. Other capabilities include the ability to alter playing speed, integrate with Google Now, and add podcasts straight from Google searches to the app.
Google also promised artificial intelligence capabilities in the future, such as automated captioning.
4. Castro 
Unlike most of the finest podcast applications, Castro's key strength is its simplicity and use. The app has a stylish visual design as well as a clear sound. Episodes may be downloaded in the background using the app. As a result, the sub-sensor is not clogged with complicated operations.
Castro, on the other hand, features dynamic storage management, automated episode downloads, and streaming episodes.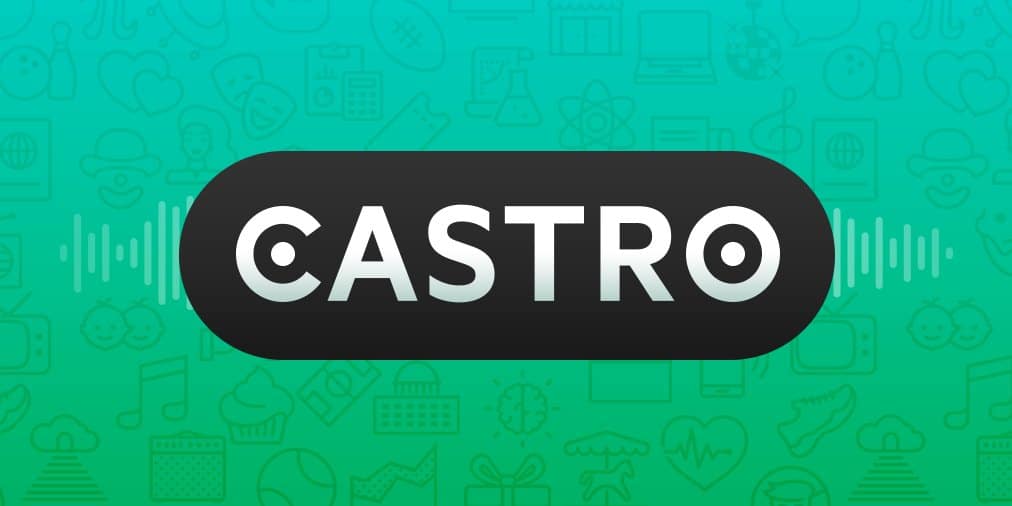 The software is free, but a Castro Plus membership for $19 per year unlocks additional capabilities including reducing quiet to speed up playing, amplifying voices to make it easier to listen to podcasts in noisy places, and the option to manually import files.
Also Checkout: 8 Best Live Wallpaper Apps for Windows 10
5. Spotify 
When it comes to podcasts, Spotify may not be the first thing that comes to mind. Nonetheless, the media streaming behemoth features audio and video podcast capabilities, as well as a large chunk of spoken phrases in the programme.
Podcasts on Spotify are divided into genres such as Storyteller, Sports and Recreation, and Comedy. Users may subscribe to manage downloads, individual podcasts, and socially share podcasts.
The playback and administration features are limited when compared to other podcast applications, but if you currently use Spotify to stream music and don't want to seek a dedicated podcatcher, give it a shot.
6. Laughable 
We could all need a good chuckle these days, and that's what Laughable, a comedy-focused podcast app, offers. Laughable has the most comprehensive database of comedians – search for your favourite and you'll find not only the podcasts they run but also a list of appearances on other shows.
In Laughable, you can subscribe to other podcasts and use playback features like offline listening, adjustable playback speed, and countdowns.
Also Checkout: Best Gaming Monitors In 2021 To Boost Your Gaming Setup (Top 10)
7. Luminary 
Luminary aspires to be a Netflix for podcasts, with a smorgasbord of everything you can listen to plus a library of unique series like Fiasco, Hear to Slay, and Trevor Noah On Second Thought.
Subscribers have access to Luminary's unique ad-free content, while free-tier users may utilise the app to listen to a variety of free podcasts.
Luminary's podcasting software contains a slew of useful features, such as search and discovery tools that learn from your playback controls, listening habits, and offline modes.
8. Himalaya 
The Himalaya caters to both sides of the spectrum, with a free podcast streaming app for listeners and author platforms for publishing and monetizing their podcasts. Over 500,000 podcasters and 270,000 podcasts are available on the app, with over 24 million individual episodes.
Existing podcast listeners may import their subscriptions from Google Podcasts, Spotify, and TuneIn Radio. You may look for new podcasts based on your listening habits, popularity, highlighted shows, and other criteria.
Also Checkout: 12 Best GarageBand Alternatives for Android in 2021
9. Castbox
To deliver an excellent mobile podcatcher, the CastBox podcasting software combines a simple and easy-to-use UI, a solid variety of podcasts, and a sophisticated podcast sound search.
Users may sign in using Gmail, Facebook, or Twitter, then search for and subscribe to podcasts, download episodes for offline listening, and sync their subscriptions across various devices.
The podcast may be listened to through Chromecast or Amazon Echo, and the premium tier removes subscription limits, allows you to personalise your homepage, and prioritises customer service and new features.
10. Radio Public 
RadioPublic is a newcomer to the list of the top podcast applications. Still, it's committed to giving listeners and authors a fair deal, with an ad-supported model that compensates artists the more you listen to.
The programme provides a variety of podcasts in many categories, as well as the ability to automatically download and stream playback, tools for organising and playing music, and audiobook compatibility.
Also Checkout: 10 Best Coding Platforms That Are Absolutely Free