While Microsoft delivered a better security promise with Windows 10, it is always great to be very sure of data privacy and minimize the chances of harmful exposure to the computer. Sandboxes do the cover and check work for the system before letting any application run, while sandboxing is nothing new in the digital market, there are a lot of options that you can bank on. Among all the possible Sandbox tools, here we list the 10 best Sandbox applications for Windows 10.
The Internet is always full of everything more than required, browsing and installing are often under the threat of carrying malware and suspicious attachments directly into your system.
Sandboxing is that one tool that safeguards such digital threats by creating a virtual environment where you can install and run a particular untrusted software or application to be sure of anything suspicious and dangerous for your computer. Sandboxing restricts suspicious software to run through your system until or unless you are very sure about it. 
To have you sort out your Windows 10 security risks, we have mentioned the top 10 Sandbox application recommendations for Windows 10:
1. Sandboxie Plus
Sandboxie is a very accessible sandbox application for your computer running on Windows 10 with a minimal yet efficient build and it comes free of cost. Sandboxie supports all the possible Windows-supporting software and applications to install and run through it.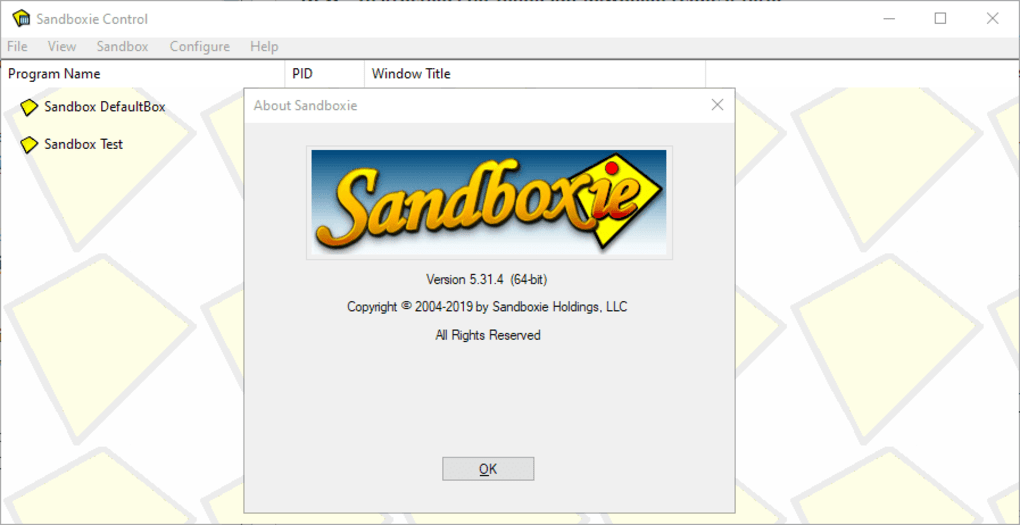 This sandboxing application also comes with a paid option which has more added features such as forced programs, running multiple sandboxes at a time, etc., which you may lack while using the free version. Sandboxie qualifies as our top recommendation for Windows 10 sandboxing application.
2.BitBox 
BitBox which expands to be called "Browser in the Box" is one of the most efficient tools for web browsing in a virtual sandbox space. Supporting all the leading browsers such as Chrome and Firefox, it is like a Virtualbox instance of Linux designed specifically for browsing, which causes it to be a little demanding on the memory part. 
BitBox has a smooth interface with direct downloading features to your computer thus one needs to set it up accordingly. Doing the best that sandboxing applications can do, it disables the microphone and monitors all host BitBox-interactions very firmly. BitBox is one of the strong sandboxing applications for sure.
3. SHADE Sandbox
Another very simple yet efficient sandboxing app for Windows that is very beginner-friendly. SHADE is easy to set up or use with seamless assistance over the process. The interface is very accessible as you just need to drag and drop the application into the SHADE Sandbox window. SHADE Sandboxing stores all the browsing history, temporary files, cookies, Windows registry, system files, etc. fully isolated from the operating system with firm security promises. 
All the downloaded files during the sandboxing period can be accessed within the SHADE interface. As this application is free, there is barely a chance of someone thinking twice before going for it.
4.BufferZone
BufferZone is a bit different from the above-mentioned sandbox tools as it does the sandboxing job at the endpoint. Endpoint sandboxing is dedicated to assuring dangerous browsing and untrusted USB sticks before using them directly with your computer. BufferZone deals with such risky parts very efficiently. The application is very accessible to add the programs to run through and it is also compatible with all major browsers. 
To its worth, BufferZone stands out with very firm security backing as all your chosen activities are running in a closed Virtual Zone with a "read-only" feature making it impossible for malicious software to even have a chance at your computer. BufferZone is a very strong sandboxing tool.
5. Toolwiz Time Freeze
Toolwiz is a very unique sandboxing tool available. Soon after you install Toolwiz Time Freeze, it creates a whole new virtual copy of your entire existing system settings and files, saving the state. 
Once you are done with running the required application through the sandboxing process, you just need to reboot the computer and everything will be restored as usual. A very handy and powerful tool when you seek liberty from the limitations of running programs as Toolwiz allows no changes to occur due to tested programs on your system. 
6. Shadow Defender
A contemporary of Toolwiz Time Freeze, Shadow Defender does the sandboxing job with the same efficiency and support. Once you get the Shadow Defender installed on your system, it will prompt you to virtualize your system drive. As soon as the virtualization process gets done, all the changes made during the sandboxing process will be discarded upon rebooting the system.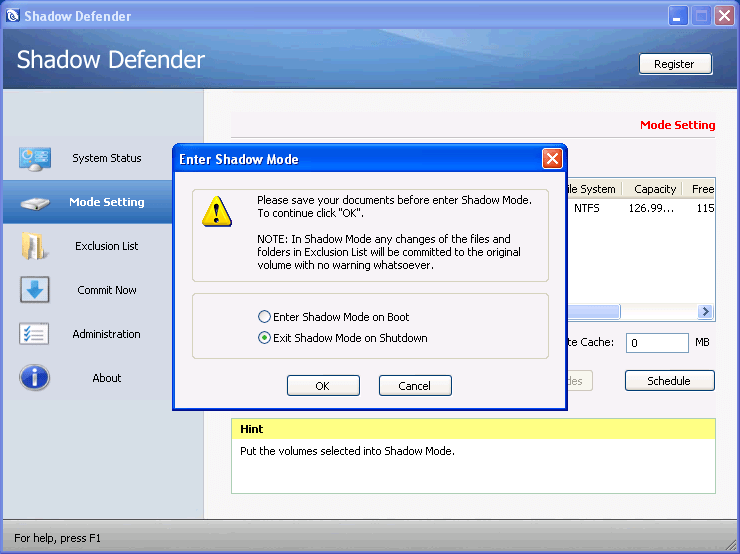 Although you can specify files and folders that you feel like excluding from Shadow Mode which will enable you to choose among the changes to keep or to discard. Clicking on the "Commit Now" option in the main menu will proceed to download the file or commit to a system change.
7.VirtualBox
One of the veteran applications in the sandboxing fraternity, VirtualBox is a very popular tool that allows a huge range of virtualization. It allows the extension of existing computers to run multiple operating systems at once.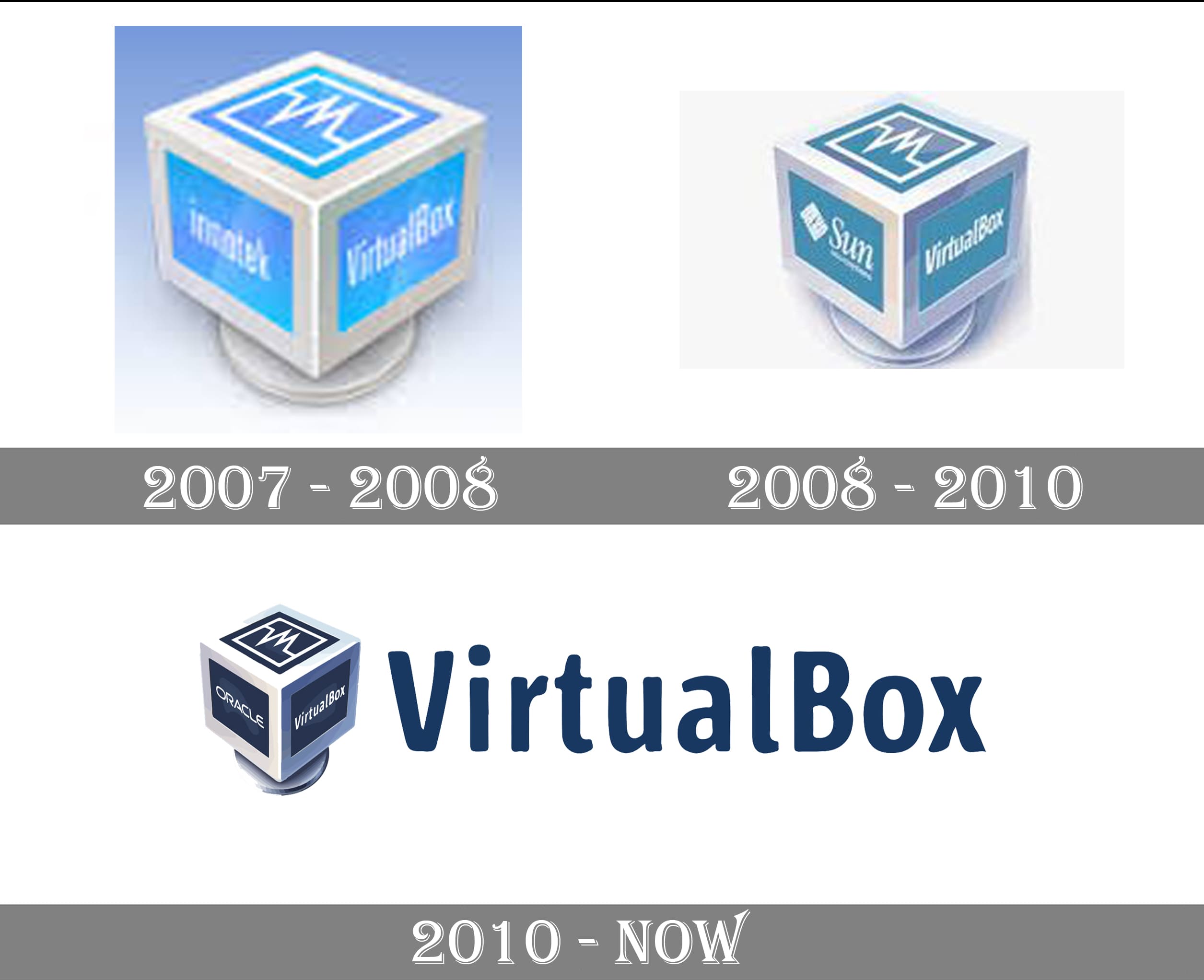 This means for all its worth you can test Linux or macOS on VirtualBox on a system that is running on Windows 10. Such a huge variation in one place is something that not every sandbox tool enables for you. VirtualBox is a dedicated tool for testing over various operating systems seamlessly. 
8.VMWare
Another very powerful visualization tool, VMWare is a potential alternative to VirtualBox. VMWare allows you to run multiple applications and operating systems over your system at once with ease. Although VMWare allows more features than VirtualBox, the virtualization potential of these two applications is impeccable.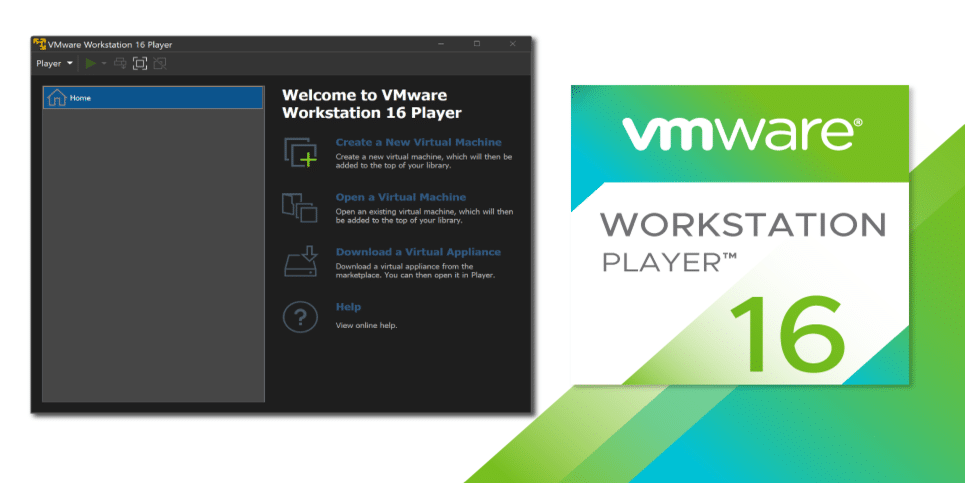 Once you move forward with a few setup complications, VMWare can help you fully virtualize your system and run multiple tests seamlessly.
Also check out: 7 Best Free PDF Editors to Use in 2022