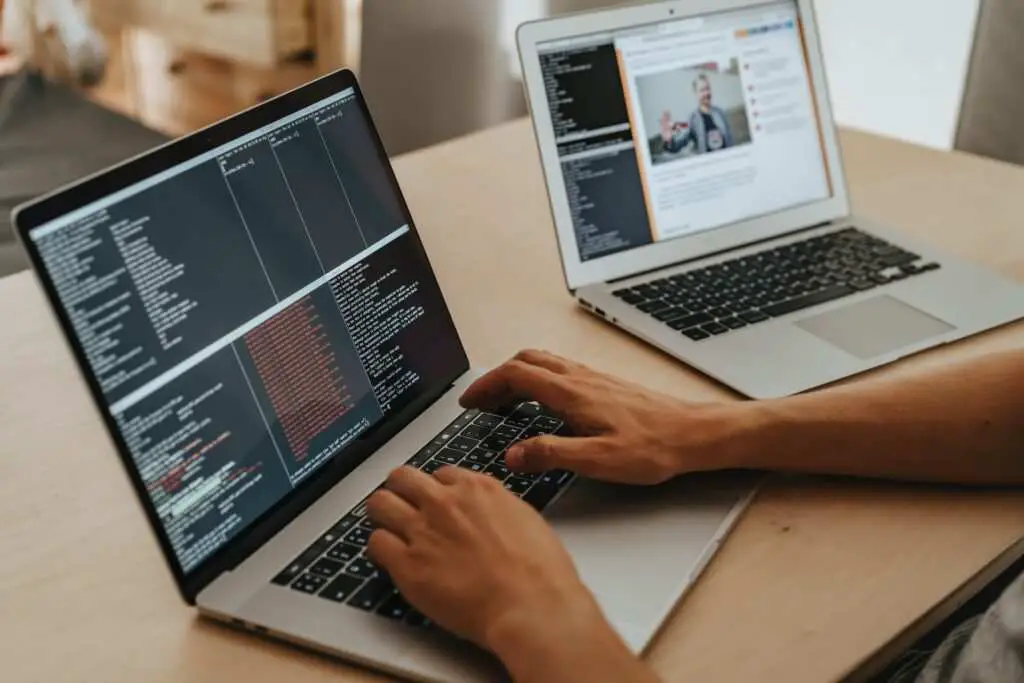 Whether you're a professional developer or someone who enjoys coding as a hobby, the best laptops for programming can make coding a pleasure. Using a laptop to build websites, applications, and games allows you the freedom to work anywhere you choose, which is especially useful in these days of hybrid working, where many of us combine working from home with excursions to the office. In this article, we will be discussing some of the best laptops for programming.
Coding on a laptop, unlike certain other tasks, does not always necessitate the use of powerful components. If you also want to compile, run, and test your code, though, a powerful laptop could be a good investment.
Laptops with longer battery life, faster CPUs, large screens, a powerful hard drive, a robust keyboard, and more VRAM are ideal for Programming. Finding the best laptop from the many excellent laptops accessible on the Internet is not easy. To help you with your search, we have curated a list of the 10 best laptops for programming below. Choose your pick!
Take a look at our list of the 10 best laptops for Programming:
1. The MacBook Pro (2021)
The MacBook Pro 2021 boasts a strong processor, enough RAM, and blazing speed that most laptops can't match. Despite its 16-inch size, the computer seems light and portable. This laptop is well-known for its excellent display, loudspeakers, and quick keyboard. Programming, design, art, and student life are just a few examples of applications.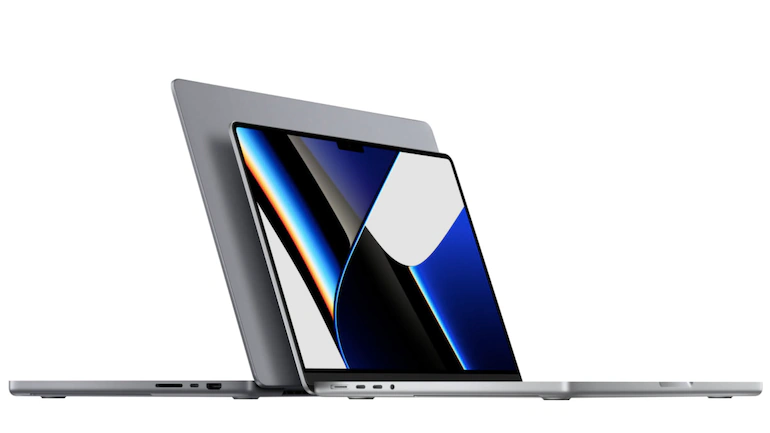 It has an Intel Core i7 – i9 processor, AMD Radeon Pro 5300M – Radeon Pro 5500M graphics card, and 16GB – 64GB of RAM. It has a 16-inch Retina display and storage ranging from 512GB to 8TB SSD.
2. LG Gram 17 (2021)
The LG Gram 17 (2021) is the market's newest robust laptop, a full-flavored machine that can compete with the competition in the office or programming laptop series.
This Intel Core i7 laptop from the 10th generation is both elegant and light, making it a must-have. Another feature we like is the lengthy battery life, which ensures that your out-of-the-box inventiveness is not hampered even if you forget to bring the charger with you.
3. Microsoft Surface Laptop 3 
Many times, it has been observed that Microsoft products are both better and more secure. In our list of the best laptop for programming, the Microsoft Surface Laptop 3 is one of the well-designed and well-liked laptops. This laptop is quite pricey, but it includes a lot of unique and durable features that will make you fall in love with it.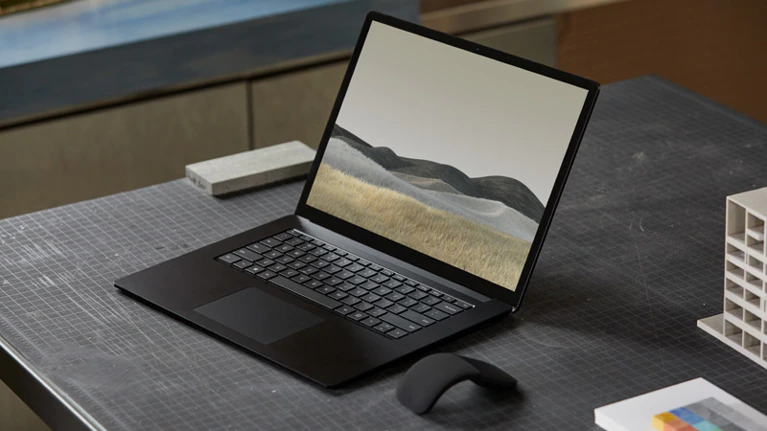 It works flawlessly on Windows 10, which is why you may use it with a variety of other programs. You will not experience any lag while using or coding because it is optimized for the device's characteristics.
4. Asus Chromebook Flip C436F/C436FA
Chromebooks are recognized for being a cross between a typical laptop and a small tablet. The Asus Chromebook Flip C436F is the finest option, offering plenty of power, a great design, and a lower price. It's the perfect laptop for remote web developers on the go.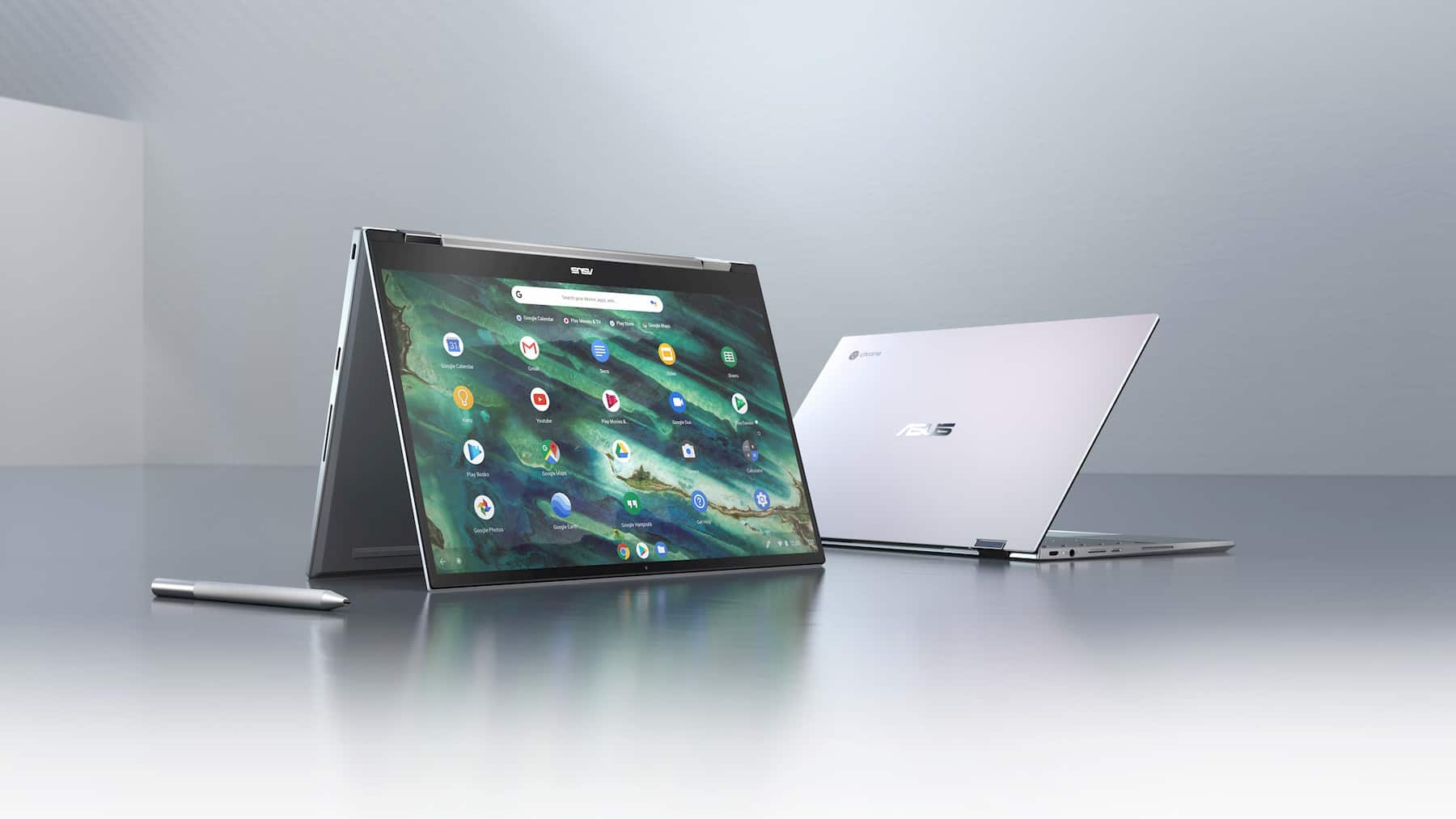 It has a 10th-generation Intel Core i3–i5 processor and Intel UHD graphics. The RAM is 8GB – 16GB, and the screen is 14″ LED-backlit Full HD (1920 x 1080 resolution). It comes with 512GB, 256GB, or 128GB of storage.
5. HP Spectre x360
The HP Spectre x360 2-in-1 laptop is a wonderful choice for programmers looking for a new laptop. This version has Intel Core processors from the 10th generation and Intel Iris Plus graphics. This HP Spectre model elevates the HP computer to new heights, particularly in terms of battery life and stylish appearance. 
It has a 10th-generation Intel Core i5 – i7 processor with Intel Iris Plus graphics and 8GB – 16GB of RAM. It has a 13.3-inch FHD screen with a 1920 x 1080 resolution and 256GB – 2TB SSD storage.
6. Acer Aspire E15 E5-576G-5762
Acer is a well-known computer manufacturer, and this laptop offers great value for money. It's ideal for programming and comes at a reasonable price. The CPU is an Intel Core i5 with a 1.6 GHz clock speed.
The Acer AspireE15 can easily handle programming applications because of its 8GB of RAM and 256GB SSD memory. Also included is an NVIDIA GEFORCE MX150 GPU.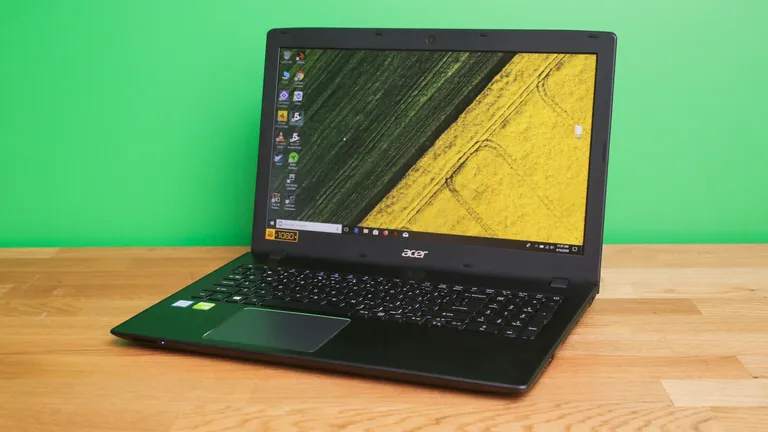 It has an NVIDIA GEFORCE GPU, making it a strong contender for one of the greatest laptops. A 15.6-inch HD display and an illuminated keyboard are also included.  It is definitely one of the best laptops for programming.
7. Google Pixelbook Go
The Google Pixelbook Go is currently the finest Chromebook money can buy, and it also works well as a programming laptop.
The Pixelbook, Google's latest Chromebook, is less expensive than its predecessor but retains many of the original's luxury features, including exceptional battery life and one of the best keyboards we've ever encountered on a laptop — an important consideration when searching for a laptop to program on.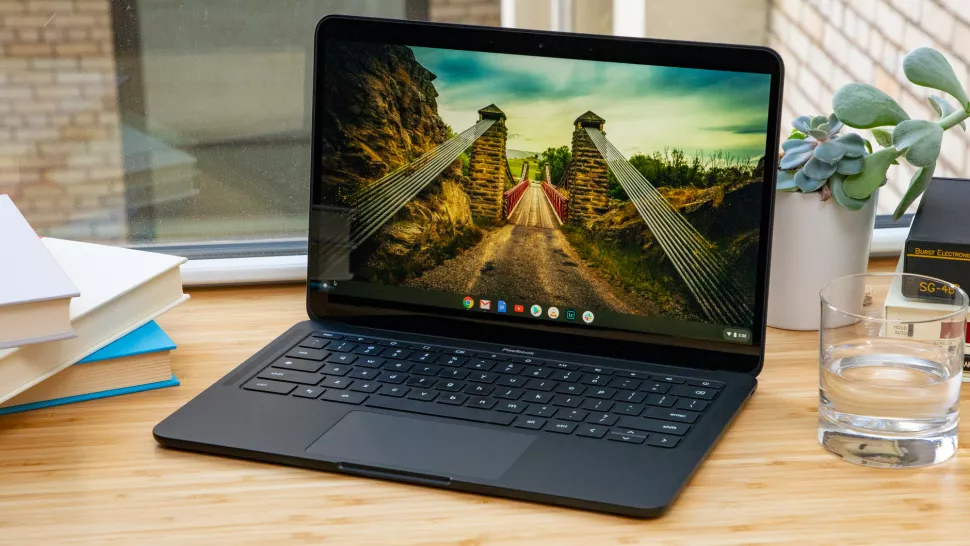 Sure, it doesn't run Windows 10; instead, it runs Chrome OS, but that won't be a problem for most programmers, especially web developers. It has remarkable specs for a Chromebook, ensuring that Chrome OS runs efficiently and putting it on par with many other Chromebooks.
8. HP Envy 13 
HP has just released its brand-new Envy 13 in the Envy series. Its elegant, stylish, and high-end design will give value to your life and make an impression on your buyers or clients.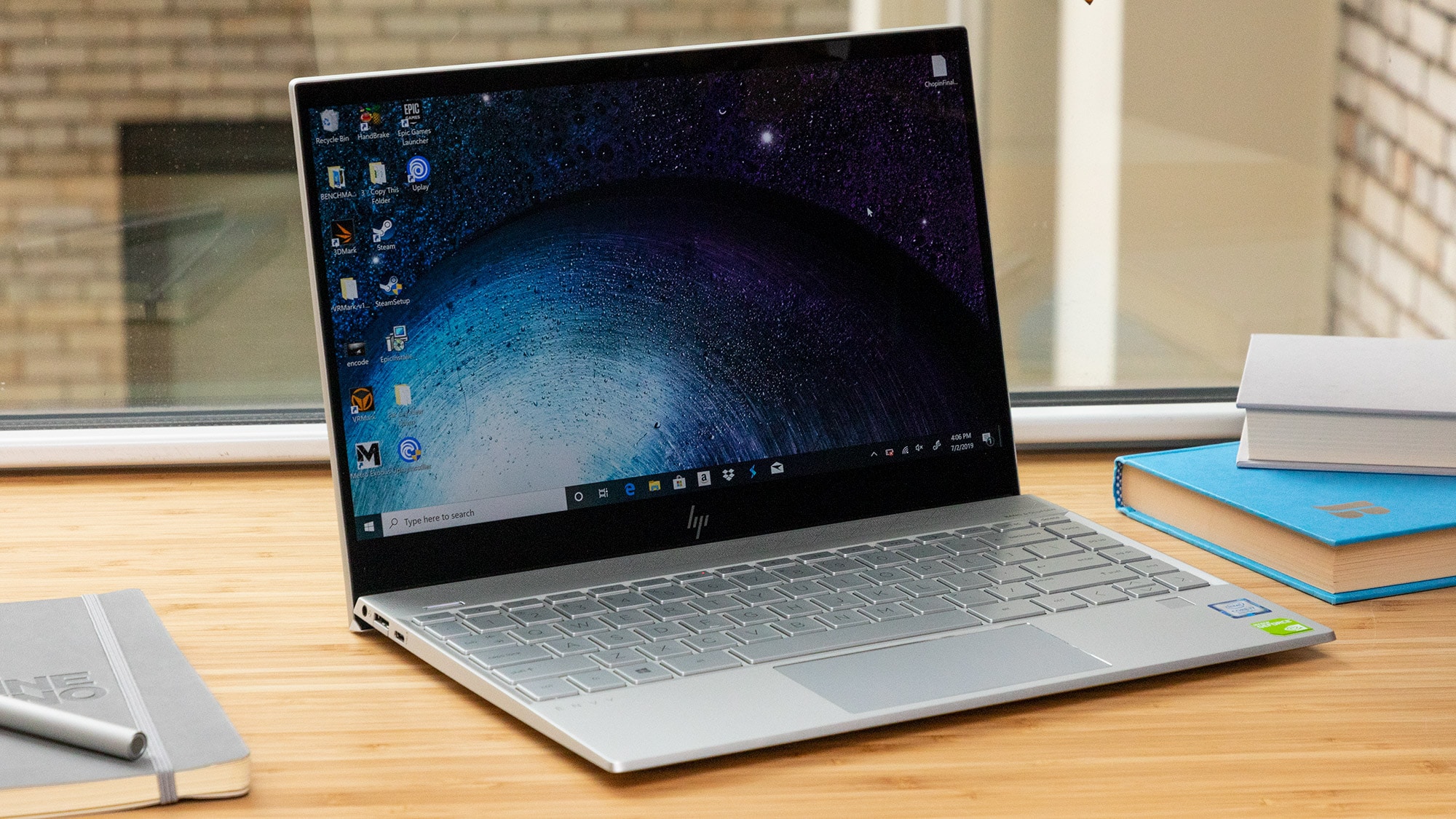 Envy 13 has various features, including a 13-inch HD display, Graphics 620, SSD storage options, and the ability to personalize it to meet your specific needs. The touchpad and keyboard are pretty comfortable to use. You won't get tired of using the laptop for an hour or a full day.
9. Lenovo ThinkPad X1 Extreme
The ThinkPad X1, Extreme from Lenovo is one of the best laptops for programming, especially for Lenovo fans. One of the advantages of this laptop is that it is significantly more customizable than most. It's a well-built laptop with carbon fiber and aluminum chassis. 
It has an 8th-generation Intel Core processor and graphics from Nvidia GeForce GTX 1050Ti with Max-Q. It includes 64GB of RAM and a 15.6″ Full HD display (1920 x 1080 resolution). It has a 1TB SSD for storage.
10. Dell XPS 15
A wonderful Dell device with a solid build is the Dell XPS 15 9500. It has a 10th-generation Intel Core i7 processor for added speed. The trackpad and keyboard are praised for their responsiveness and ease of use. Furthermore, this powerful laptop can be charged for up to 12 hours of battery life. 
It has an NVIDIA GTX 1650 Ti graphics card and a screen that is Ultrasharp 4K Ultra HD (3840 x 2160 resolution). It contains a total of 6GB of DDR4 RAM. It is undoubtedly one of the best Laptops for Python programming to buy in 2022.
Many factors must be considered while purchasing a programming laptop, including RAM, use-case, battery life, real-time performance, and much more. Some of the best laptops for programming are mentioned above. We hope you find this article helpful. If you have any queries feel free to ask in the comment section below.
Also Checkout: Top 10 IDE's for Programmers