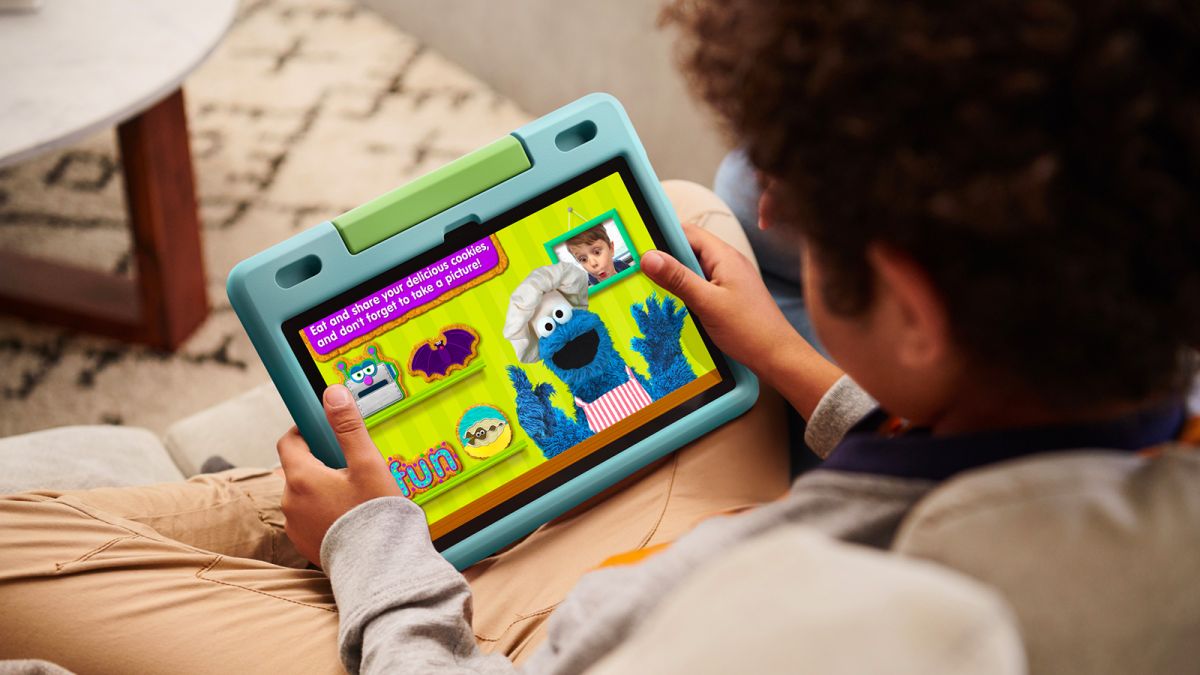 Tablets for children are frequently more durable than their adult counterparts, while also being less expensive due to the usage of older or lower-spec processors. Despite their lower specifications, kids' tablets are still great for playing games, watching movies, reading books, or listening to music – all of the fundamental things your child is likely to want to perform with their device. In this post, we have covered some of the best tablets for kids in 2022.
Even better, these tablets are typically a fraction of the price of a modern smartphone, resulting in a great value for your child. This is in addition to putting important parental controls at the forefront of their design.
This is in addition to putting important parental controls at the forefront of their design. If your children are locked inside for extended periods of time or are accompanying you on a lengthy journey, these tablets should keep them entertained.
Before you go out and buy a tablet for your child, consider what they are most likely to use it for and whether there is a more acceptable alternative available. If they enjoy reading, something like the Amazon Kindle Kids Edition may be preferable, but gamers may prefer a Switch Lite, and so on.
Let's dive into the list of Best Tablets for Kids in 2022-
1. Amazon Kindle 7 (2019)
SPECIFICATIONS
Weight: 286g 
Dimensions: 192 x 115 x 9.6mm 
Operating System: Fire OSScreen size: 7-inchResolution: 1,024 x 600
CPU: Quad-core 1.3GHz
16GB/32GB of storage
Battery life up to 7 hours 
Amazon's Fire brand has been around for a long time and has rightfully dominated the market for low-cost, cherry tablets. The Fire 7 is one of the most affordable tablets available and comes in a variety of vibrant colors, making it an excellent choice for school-age children and teenagers searching for their first smart device.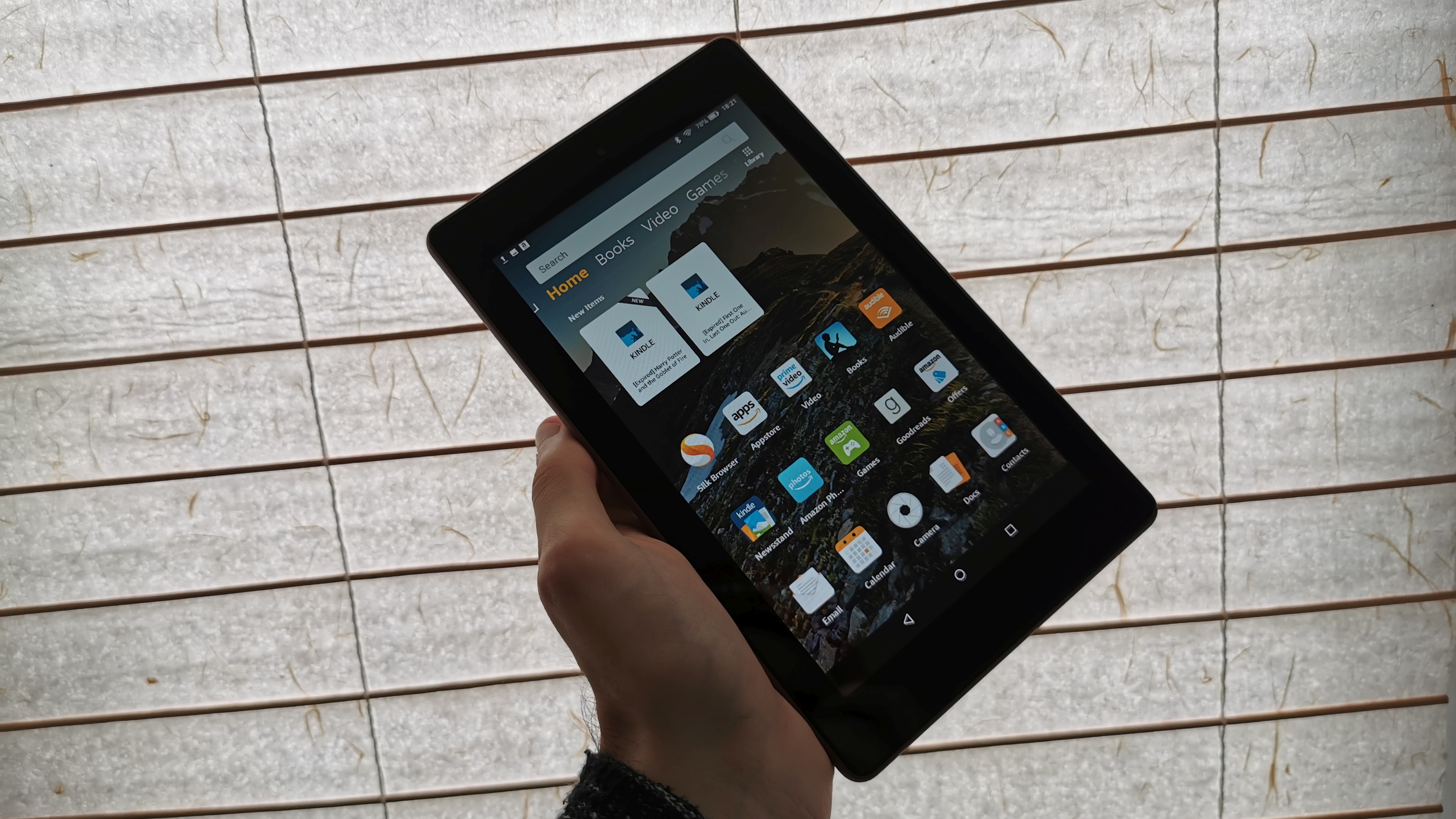 You'll want to familiarize yourself with the parental controls before giving it to very young children, and don't expect cutting-edge performance or exceptional battery life for the price, but it's difficult to think of another tablet that can compete with the Fire 7 in terms of price and sheer volume of content
2. Amazon Fire HD 8 Kids Edition (Amazon)
SPECIFICATIONS
Weight: 550g 
Dimensions: 233 x 184 x 26mm 
Screen size: 8-inch 
OS: Fire OS
Storage capacity: 32GB
Battery life: up to 12 hours
The Amazon Fire HD 8 Kids Edition (2020) is the latest edition of Amazon's kid-friendly 8-inch slate, and while it's not a significant advance over the previous model, it's unquestionably the one to go for, as it offers more power and storage than its predecessor while being reasonably priced.
It's essentially a kid's version of the ordinary Amazon Fire HD 8 (2020), with the primary characteristics of this tablet being its robust, colorful casing, which will appeal to youngsters while also surviving most mishaps. There's also a built-in adjustable stand, so kids won't have to hold the tablet to use it, and it comes with a one-year subscription to Fire for Kids Unlimited.
Also Checkout: 8 Best Photo Editing Apps for iPhone
3. Apple iPad 10.2 (2021)
SPECIFICATIONS
Weight: 487g 
OS: iPadOS
Screen size: 10.2-inch 
Dimensions: 250.6 x 174.1 x 7.5 m
Pixel resolution:1620 x 2160 
A13 Bionic CPU
Storage: 64/256GB 
RAM: 3GB
Battery life: up to 10 hours
The iPad 10.2 is Apple's most affordable tablet, and it provides a lot for the money. While it is an expensive buy for your children, iPadOS is packed with wonderful tools and apps that ensure it will develop with their requirements.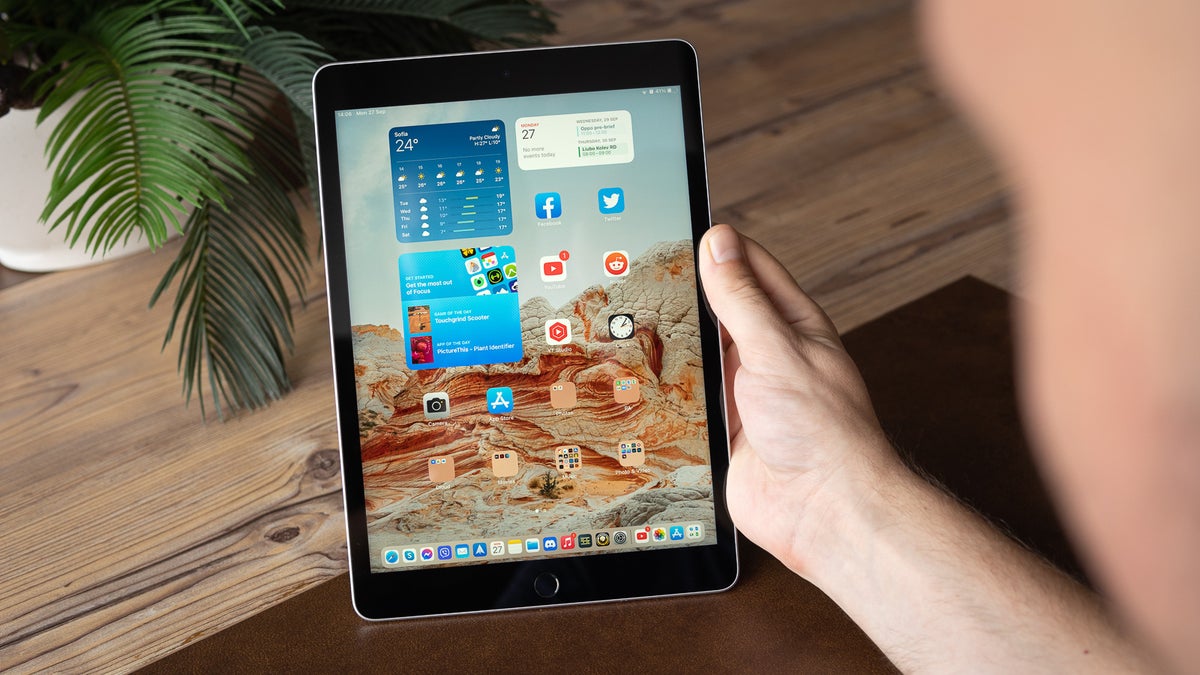 If you want to try out the iPad 10.2, you'll be pleasantly surprised by its performance thanks to its upgraded processor. FaceTime is a delight to use with the tablet's 12MP front camera with Center Stage compatibility, keeping up with how busy your child is in front of the camera.
4. The Samsung Galaxy Tab A8- 
SPECIFICATIONS
Weight: 345g 
Dimensions: 210 x 124.4 x 8mm 
Android operating system
Screen size: 8-inch
Resolution: 800 x 1280
Storage: 32GB 
If an iPad is still out of the question, Samsung's Galaxy Tab A8 may be the ideal compromise; it has a mature design and decent specifications, but it also has the option of adding parental controls, giving you some peace of mind.
The best part is that as your teen grows older, they won't have to throw away the Galaxy Tab 8 because you can remove the controls (provided you trust them) and it transforms into a tablet for adults (well, a grown-up child, at least). On this competitively priced slate, Samsung's reputation for quality and design shines through, so it's certainly worth a look.
Also Checkout: 8 Best Live Wallpaper Apps for Windows 10
5. Amazon Fire HD 10 Children's Edition
SPECIFICATIONS
Weight: 778g 
Dimensions: 292 x 206 x 26mm 
Display: 10.1-inch 
Resolution: 1920 x 1200 
Storage: 32GB/64GB 
Battery life is up to 12 hours.
Amazon's 10-inch kids tablet has a sharp IPS 1080p screen that's fantastic for gaming and viewing movies, as well as lots of display real estate for kids who are just discovering their love of reading.
The Fire HD 10 is offered in a 'Kids Edition' box, which includes a huge rubber bumper for protection and allows you to enable controls that prevent your children from seeing questionable content. The caveat is that the Fire HD 10 is pretty pricey, and that large screen comes with an equally massive footprint, which some younger users may find too cumbersome.
6. Kurio Tab Connect
SPECIFICATIONS
Weight: 680g 
Size: 100 x 9 x 180mm 
Android 6.0
7-inch Screen size
Storage: 16GB 
Kurio focuses on developing technology for younger people, therefore the Kurio Tab Connect is excellent for them. It can take a few knocks thanks to a protective bumper, and it can handle any unforeseen temper tantrum. It features extensive parental controls, allowing you to lock it down as much as you need to ensure your child's safety while using it.
Underneath that protective hood is a quite functional Android-based tablet, although one with slightly antiquated technology. This isn't going to win any speed contests, but your youngster will love being able to explore the Google Play Store whenever you allow it. Don't anticipate a fantastic screen or a high-quality camera, but for the essential necessities, it's a capable enough tablet that can keep up with even the most active kids.
Also Checkout: 10 Best Keyboards that you can buy in 2021
7. IPAD MINI BY APPLE
SPECIFICATIONS
Screen Size: 7.9 inches
iOS
Storage: 64GB / 256GB
10 hours of Battery life
Apple appears to have remembered about the Apple iPad Mini again; it's actually a nice gadget for folks with little hands who want to experiment with some premium hardware. The A12 Bionic chip within this 7.9-inch tablet will handle anything your kids throw at it and then some.
Of course, it's costly since it's Apple – this will cost you substantially more than an Amazon tablet, but you could consider the increased software slickness and app selection worth the extra outlay. There's no denying the high quality of Apple devices' apps or the slickness of iPadOS. It actually depends on your children's ages and what they want to do with their tablets, but if they prefer video watching and app usage to drawing with crayon all over their devices. 
Also Checkout: 8 Best Camera Smartphones in 2021