Listicle
Alternative
7 Best Procreate Alternatives in 2022
As not many apps are able to compete with Procreate, here are the Best Procreate Alternatives that you can consider.
Digital art is becoming increasingly popular, thanks in part to sketching and painting apps that allow graphic designers to express themselves quickly and easily. Procreate is an amazing programme for artists because it provides a variety of tools and features to help them enhance their skills.
Ever searched for the best procreate alternatives? We've got you covered.
There are only a handful of programs that can compete with Procreate. Whether it's because of the personalisation (each brush has over 100 parameters), flexibility, or the ability to create gorgeous, 64-bit colour quality artwork. Procreate, on the other hand, is only available for Apple devices (iPad, iPhone), which is a letdown for the ordinary Android user. That's why finding the best Procreate alternatives is a must.
So, here is the list of 7 Best Procreate Alternatives in 2022-
1. Autodesk SketchBook
When it comes to designing and modelling software, Autodesk is a household name. They're well-known for their AutoCAD products, a platform that transformed numerous sectors. Sketchbook, like Procreate, has a pen-friendly interface. Colours, brushes, mirror reflections, and other form factors can all be used.
Other important features include the ability to automatically save photographs and progress. However, unlike Procreate, which offers 128 brushes with 50 adjustable settings for each brush, SketchBook has fewer brushes and the maximum brush size is also fairly modest.
Also Checkout: Top 8 Best Microsoft Office Alternatives in 2022
2. Adobe Photoshop Sketch
One of the best free drawing applications for Android is Adobe Photoshop Sketch. Drawing is simple and enjoyable, and the software supports a variety of Bluetooth stylus alternatives. Pressure-sensitive pens from Wacom and other manufacturers are also supported by Sketch, which comes in useful for sketching and inking.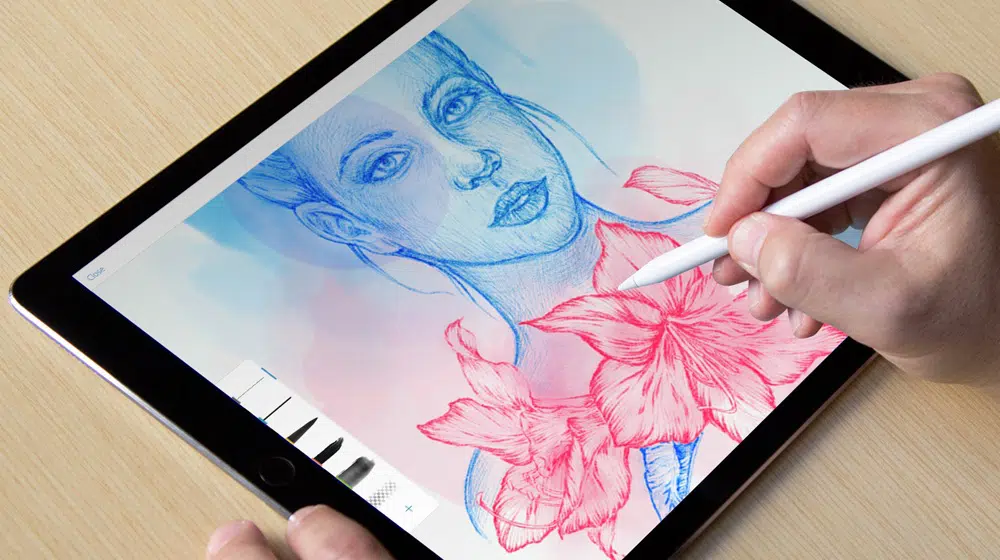 You receive personalised brushes and colours for your works, and the experience feels like painting on actual paper. There are tools to change blending, colour, size, and opacity as you make various sketches. Like Procreate, Adobe Photoshop Sketch allows you to add photos and drawing layers to your creation, as well as manipulate and blend them.
3. ArtRage
While ProCreate has placed a greater emphasis on the user interface and a variety of tools for creating modern-looking graphics, ArtRage has chosen to go the traditional approach. That is precisely why it is a preferable option for seasoned artists and those who appreciate the old-fashioned method of creating artworks.
Furthermore, the ability to keep track of critical factors such as lighting direction, thickness, and wetness ensures that you are in perfect control. However, having special effect tools like a glitter tube and a gloop pen, as well as the ability to save your favourite settings as custom presets, is a plus.
Also read – 8 Best Photo Editing Apps for iPhone
4. Concepts
The app has a nice interface that makes it feel more responsive. Concepts, like Procreate, have a good layering system that you may utilise to create your design with the control you need. The versatile vector-based sketching, which allows you to move and alter your artwork, is another feature that makes Concepts a viable contender as a full-fledged Procreate replacement.
You may even tweak things like the canvas, tools, and gestures if you want even more flexibility. In a nutshell, Concepts is unquestionably one of the best Procreate alternatives for Android, with a clean user interface and a decent variety of pro features.
Also read – 8 Best Live Wallpaper Apps for Windows 10
5. ibis Paint X
ibis Paint X is a well-known drawing and painting programme with a variety of features that make drawing stress-free. To spice up your art, you can use the 381 brushes, many layers, and over 800 fonts available.
With over 40 screen tones, 66 filters, and tools conveniently available from the sidebar, there are plenty of canvas possibilities to pick from. This tool, like Procreate, provides a function that allows you to record your entire drawing process. Learning diverse drawing skills from other users' drawing videos will help you better your work.
6. Tayasui Sketches
Tayasui Sketches is a realism-based digital drawing programme that includes tools for creating colourful and complex pictures. Create elaborate digital art with several layers that are simple to modify and post on social media. With realistic brushes and a brush editor to adjust the opacity, this is good software for demanding painters.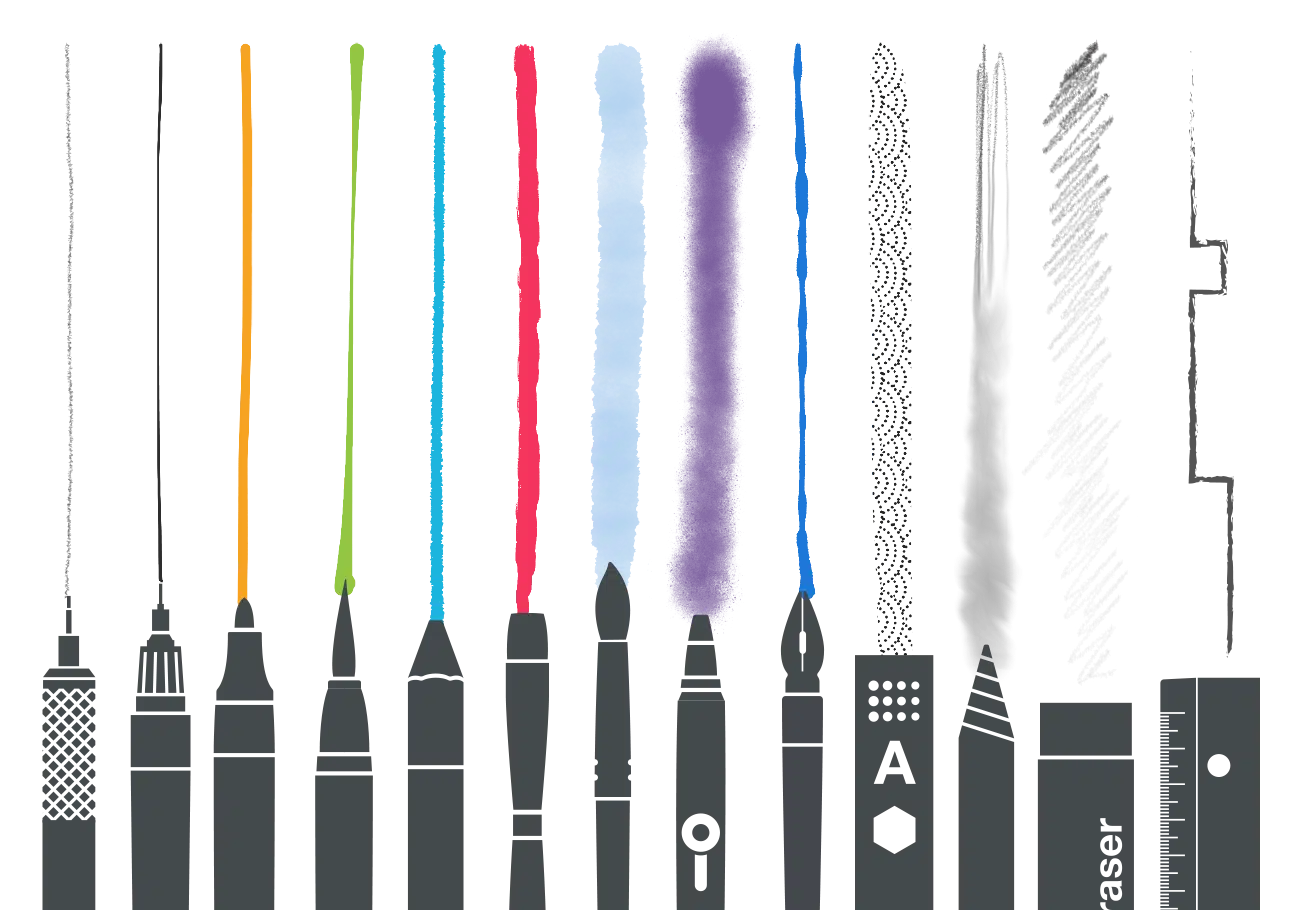 You can generate the right shade with the colour mix function. Join the platform's big community of illustrators and painters to learn from them. Fonts to type over text, clever shapes, dozens of patterns, a ruler, and the ability to build and combine colour palettes to compliment your art are all amazing features of Tayasui Sketches.
7. MediBang Paint
This programme is ideal for creating lightweight digital paintings and comics. It's completely free to use and includes a plethora of brushes, typefaces, pre-loaded backdrops, and other useful tools. It includes practically all of the same functionality as the desktop version.
Over 850 tones, textures, backdrops, and word balloons are available for free to users. Its user interface enables you to quickly create comic books using a variety of fonts to suit the tone of your storey. You'll also get some cloud storage for easier file management and backup.
To help you get started with digital drawing, we've compiled a list of the finest Procreate alternatives. Having said that, we recognise that, in the end, it is the artists' personal choice. The usefulness of the features is subjective, but we hope that this list will assist you in finding the best sketching software for you.
Also Checkout: Top 8 Best Microsoft Office Alternatives in 2022