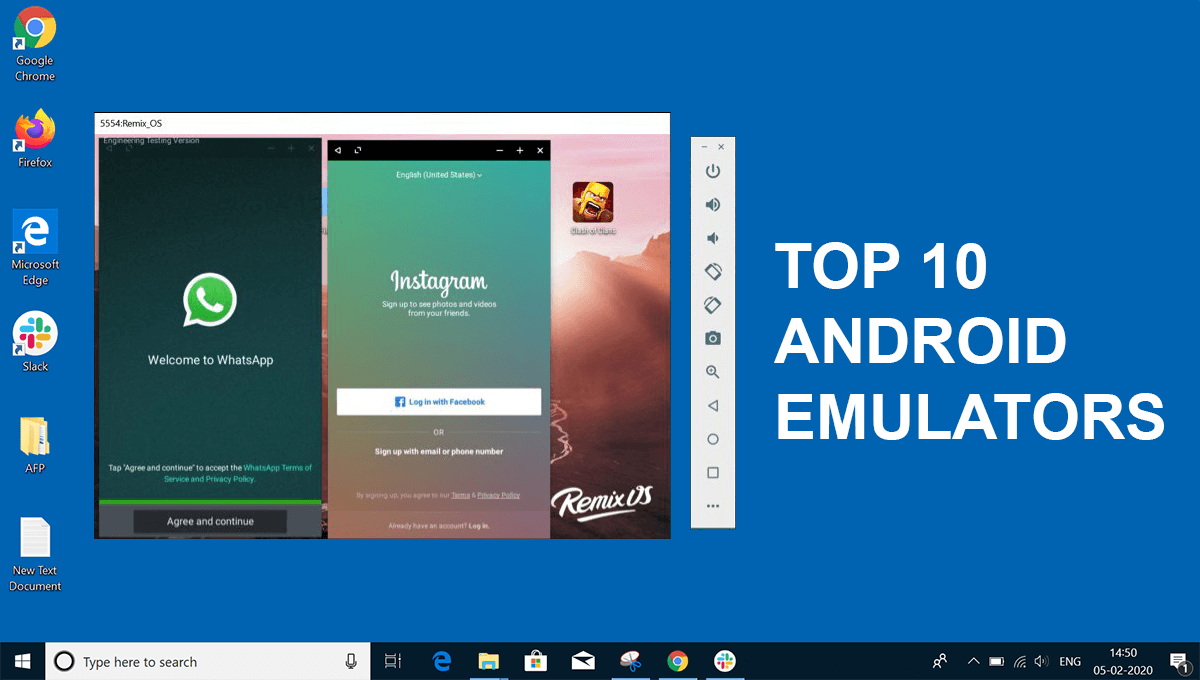 An Android emulator is a piece of software that allows your phone to emulate Android OS functionality on your computer. It allows you to install and utilize Android apps natively on your computer or laptop. It is primarily used for debugging.
There are a variety of Android emulators available nowadays if you want to run Android on your Windows PC. The emulation software has everything you need. This means you can do things not normally possible on your computer, like install Android apps on Windows and test drive various versions of the OS, without needing a phone or tablet.
If your favorite app only runs on your phone but you'd prefer to use it on your computer or on a larger screen, an Android emulator can assist. In any case, Android emulation on a PC is achievable, and it's a lot easier now than it was previously.
To make it easier for you, we have compiled a list of some of the Best Android Emulator for Pc
1. BlueStacks
BlueStacks is without a doubt one of the greatest Android emulators available for Windows. It not only covers gaming, but as a normal user, BlueStacks is a fantastic emulator to have at your disposal if you want to play Android apps on your Windows PC. It has undergone numerous changes over the years, and the current BlueStacks is based on Android 7.1.2.
Aside from that, the nicest thing about BlueStacks is that it can work on any type of Windows hardware, including Intel and AMD processors. And, of course, there's the performance. BlueStacks, according to the manufacturer, is 6X more powerful than normal Android phones. Furthermore, it has a number of performance-enhancing features such as multi-instance, key-mapping, and an AI-based gaming engine.
2. NoxPlayer
NoxPlayer is a fast, smooth Android emulator for PC and Mac, similar to BlueStacks App Player. If you're intending on using NoxPlayer for gaming, you'll be happy to know that you can use your preferred gamepad and map keys or buttons to perform various Android gestures.
NoxPlayer gives you a stock Android experience, and while it's geared for gamers, you can also install apps from the Google Play Store. Although NoxPlayer is absolutely free, it comes with a number of useful extras that can be accessed via a vertical toolbar on the right side of the window.
Also Read – 20 Best Android TV Apps that are Worth Considering
3. Gameloop (Tencent Gaming Buddy)
Another option for high-quality Android gaming on Windows PCs is Gameloop. It's a dedicated gaming emulator for those who want to play a variety of Android mobile games on their desktop computers.
Initially, this platform could only be used to play PUBG Mobile on PC, but Tencent has since added support for a large number of Android games, including Free Fire and Call of Duty. You can also get the Google Play Store by installing a separate module that is included in the setup. Essentially, Gameloop provides Play Store functionality as well as mouse and key mapping support for all popular Android games.
Also Read – Top 12 Best Live Wallpaper Apps for iPhone
4. LD Player
LDPlayer is a small Android emulator that focuses on gaming performance. It runs Android Nougat 7.1 and has all of the standard gamer features, such as robust keyboard mapping controls, multi-instance, macros, high FPS, and graphical support. Epic Seven, Clash of Clans, Arknights, and a slew of additional games are supported.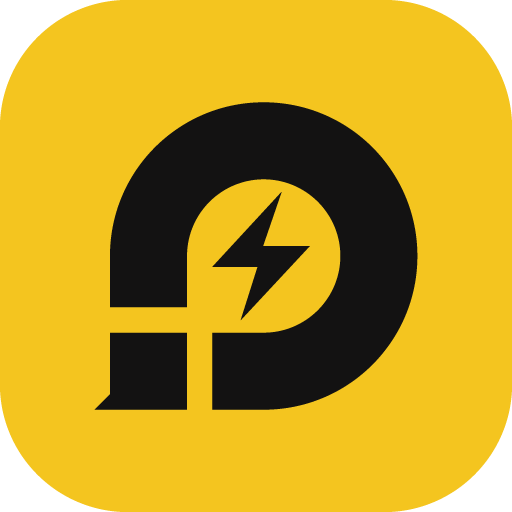 This emulator is one of the few on the list that receives regular updates to improve compatibility. LDPlayer has improved the smoothness of Free Fire and Mobile Legends, as well as fixed the device restriction in Moonlight Sculptor, in the most recent versions. LDPlayer is also a well-rounded emulator for using popular apps like TikTok, Instagram, and others.
Also Read – 10 Best Cydia Alternatives You Should Try in 2021
5. Android Studio
The emulator is included with the Android SDK and can be run directly from Android Studio, which is most likely where you'll be developing anyway. It's not the fastest emulator out there, but it's one of the few that always provides the most up-to-date Android version for you to try.
However, if you have a low-end PC, you'd be better off using a different emulator because the Android Studio emulator can be rather slow on such machines. Apart from that, you'll have access to all of the tools you'll need to test your apps, including gesture simulation, accelerometer, gyroscope, and more.
6. MeMU emulator
MeMU is another great Android emulator that appears to be popular among gamers. Support for both AMD and Intel chipsets is one of its most notable features. Although most developers work on AMD CPUs, it's wonderful to see them give special attention to AMD's platform. It also works with Jelly Bean, Kit Kat, and Lollipop versions of Android.
It's aimed towards gamers, similar to Bluestacks and other emulators, but it may also be used as a productivity tool. The premium version, which costs $2.99 a month, removes ads, expands customization possibilities, and provides premium support. If you want to know what's new with this one, go here and look at the recent releases.
7. PrimeOS
PrimeOS is not an Android emulator in the traditional sense, but rather an Android operating system that can operate flawlessly on any Windows PC while taking advantage of the CPU and GPU's full potential. Essentially, if you enjoy Android gaming, this virtual device is a far better alternative to running an emulator because it runs directly on the hardware without the need for binary translation. 
Furthermore, on PrimeOS, you may use keyboard mapping to play your favorite Android games with ease. Not to mention, PrimeOS has Google Play Store, allowing you to download and play thousands of games with ease. It also has a specialized DecaPro Gaming Centre, which allows you to improve your PC gaming experience.
8. AndY
AndY is fascinating – if somewhat large – Android emulator based on VMWare Player; the installation weighs in at a massive 3GB. Keep a watch out for a handful of optional – and likely unnecessary – items packed in the installer, and deny them.
AndY's main goal is to bring Android gaming to the desktop, and it supports both Xbox and PlayStation controllers, as well as the option of utilizing your Android phone as a gamepad. This is a pity because AndY is rather impressive, and it would be wonderful if it could be made more accessible. It is available for both Mac and Windows, and it also allows you to root your virtual Android device so that you may run additional software.
9. Genymotion
If you're an Android developer searching for a means to simulate Android app testing in a Windows environment, Genymotion is a good option. It's a popular virtual device for Android, especially among developers.
You also have a lot of alternatives because you may choose from a variety of Android platforms, ranging from Android 4.1 to the most recent Android release. You may also install the Google Play Store by picking the GApps package of your choice. You can easily develop your app on the device and platform of your choosing. To summarise, Genymotion is the way to go if you want to test apps on several Android versions in a Windows environment.
10. Bliss OS
You can do that using Bliss OS, and you'll have a fully functional Android PC on your hands. Bliss OS has practically all of the features you'd want, including Widevine L3 DRM, so you can watch Netflix on your converted Android PC with ease.
Bliss OS includes support for keymapping, gamepads, and profiles for gamers. As a result, you'll be able to play your favorite Android games on your PC with ease, complete with keyboard and mouse compatibility. The stable version of Bliss OS is currently built on top of Android 9. However, if you're feeling brave, you can try Bliss OS 14, which is based on Android 11 and is still under active development.
We learned what emulators are, how they function, and why they are necessary and desirable in today's society, despite the fact that users can choose between Android and iOS mobile devices. In the preceding article, there are some links that show us how to install several emulators on our computers.
Also Read: 10 Best Cydia Alternatives You Should Try in 2021