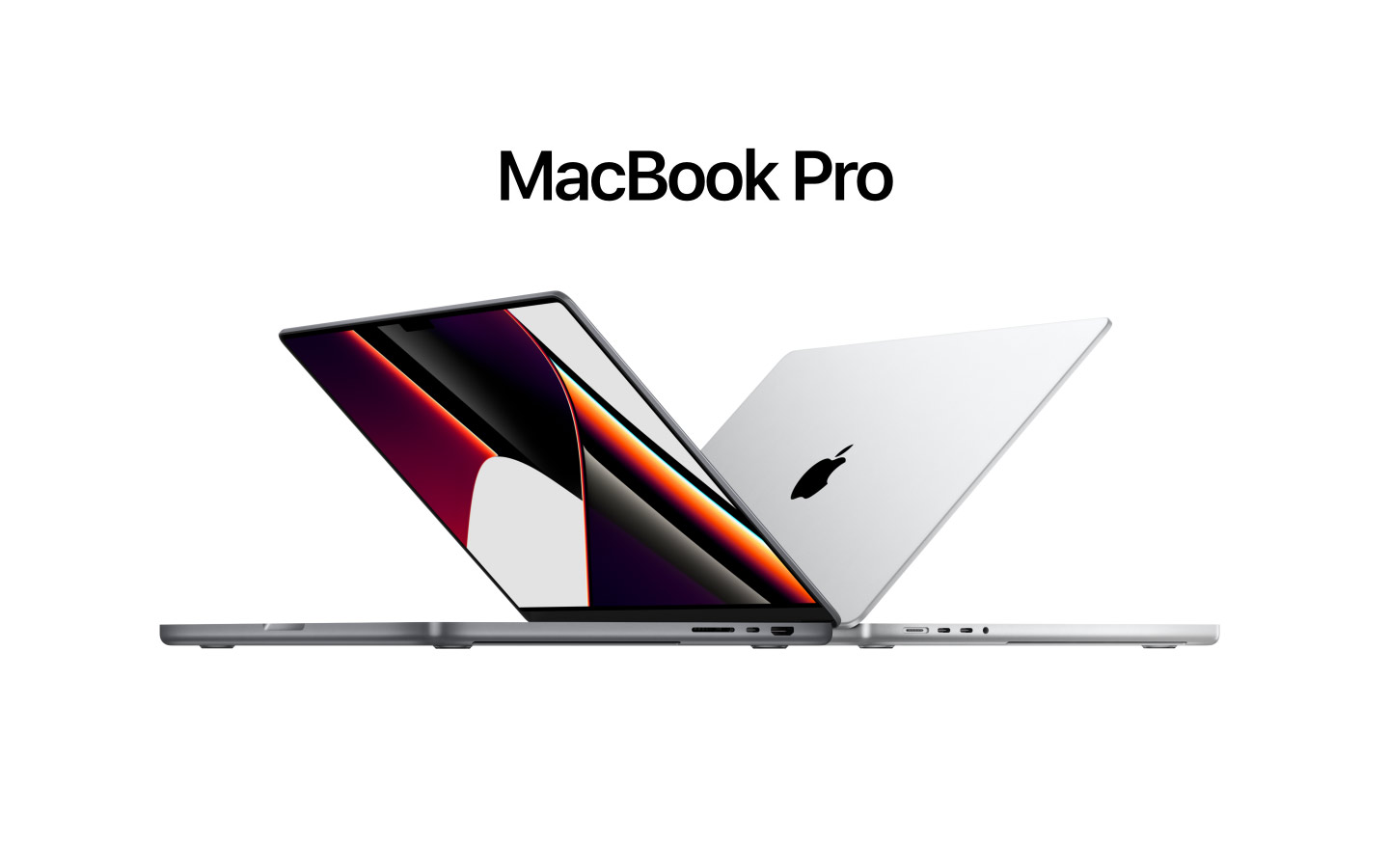 The MacBook Pro 2021 (16-inch) is a vastly upgraded version of its predecessor that, when equipped with the latest Apple hardware, raises the bar for MacBook performance to new heights. Its stunning new Liquid Retina XDR display makes almost everything you do on it seem amazing, and the 1080p webcam on top ensures you look your best in video conversations with friends and coworkers. Try not to be concerned about the notch; if you're like me, you'll forget about it after a few minutes.
The MacBook Pro 16-inch (2021) is Apple's most significant computer statement to date. We mean that both literally and metaphorically. Aside from screen size, resolution, and battery life, the Apple MacBook Pro 16-inch (2021) is remarkably identical to the smaller MacBook Pro 14-inch (2021), with the same hardware (Apple's new M1 Pro or M1 Max CPUs) and similar performance.
MacBook Pro 16-inch Price:
The 16-inch MacBook Pro 2021 is currently available for buy on Apple's website for $2,499, which is $100 higher than the Intel-based 16-inch Pro it replaces. You can order it in one of two colours: Silver or Space Gray, as is customary.
The $2,499 entry-level model comes with an M1 Pro chip with a 10-core CPU, 16-core GPU, 16GB of unified memory, and a 512GB SSD for storage, however, you can upgrade to 32GB of memory or 8TB of storage for an additional fee.
Performance:
This computer is powered by the M1 Pro chip, which is a beast. It's clear the moment you start using it because apps open almost instantly (you can probably guess which company's pro apps required a time of bouncing during our testing).
It's an Apple-designed chip with a 10-core CPU (8 performance cores and 2 efficiency cores), 32GB of RAM, and a 16-core GPU in the version we examined. This is the M1 Pro's maximum specification; to go higher, you'll need the M1 Max.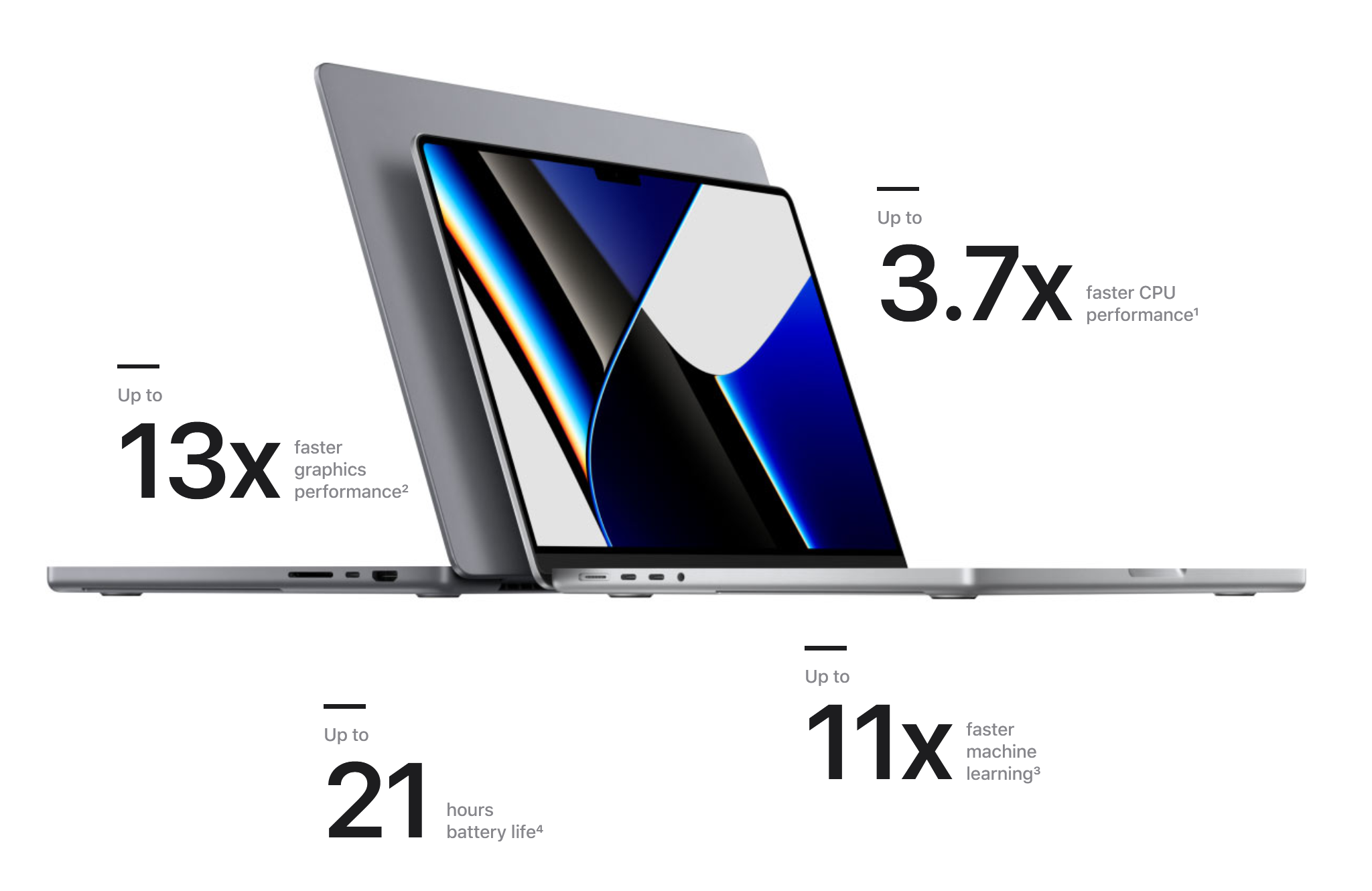 The fascinating thing about the M1 Pro isn't just how powerful it is; it also has some excellent hardware accelerations built-in, all at astonishingly low power draw rates – to the point where, unlike a power-hungry discrete CPU and GPU combo, you can run intensive apps to push the CPU/GPU capabilities on battery and not see performance drop significantly.
Gaming is one area where we observe the MacBook Pro's limitations, not in terms of hardware, but in terms of software. It will run everything on macOS flawlessly, but what's on macOS isn't all that diverse, and at the top end, it doesn't run at anywhere near the speed or resolution it should be given this kind of raw GPU power if things were better optimised.
Display:
The new 16-inch MacBook Pro's 16.2-inch Liquid Retina XDR display is one of the most gorgeous laptop displays I've ever seen. It's the same bright, vibrant mini-LED display we saw in the 12.9-inch iPad Pro 2021, except this one has a resolution of 3456 x 2234 and Apple's ProMotion adaptive refresh rate of up to 120 Hz.
On this screen, which Apple claims can reach 1,600 nits of peak brightness, UHD entertainment looks fantastic. Even while displaying HDR video with the screen turned up to maximum brightness, we couldn't get it brighter than 520 nits in our lab testing, but that's still a lot of light.
The screen itself is stunning, with 1,600 nits of peak HDR brightness (in a small window) and 1,000 nits of fullscreen brightness with HDR content when employing the new lighting technology.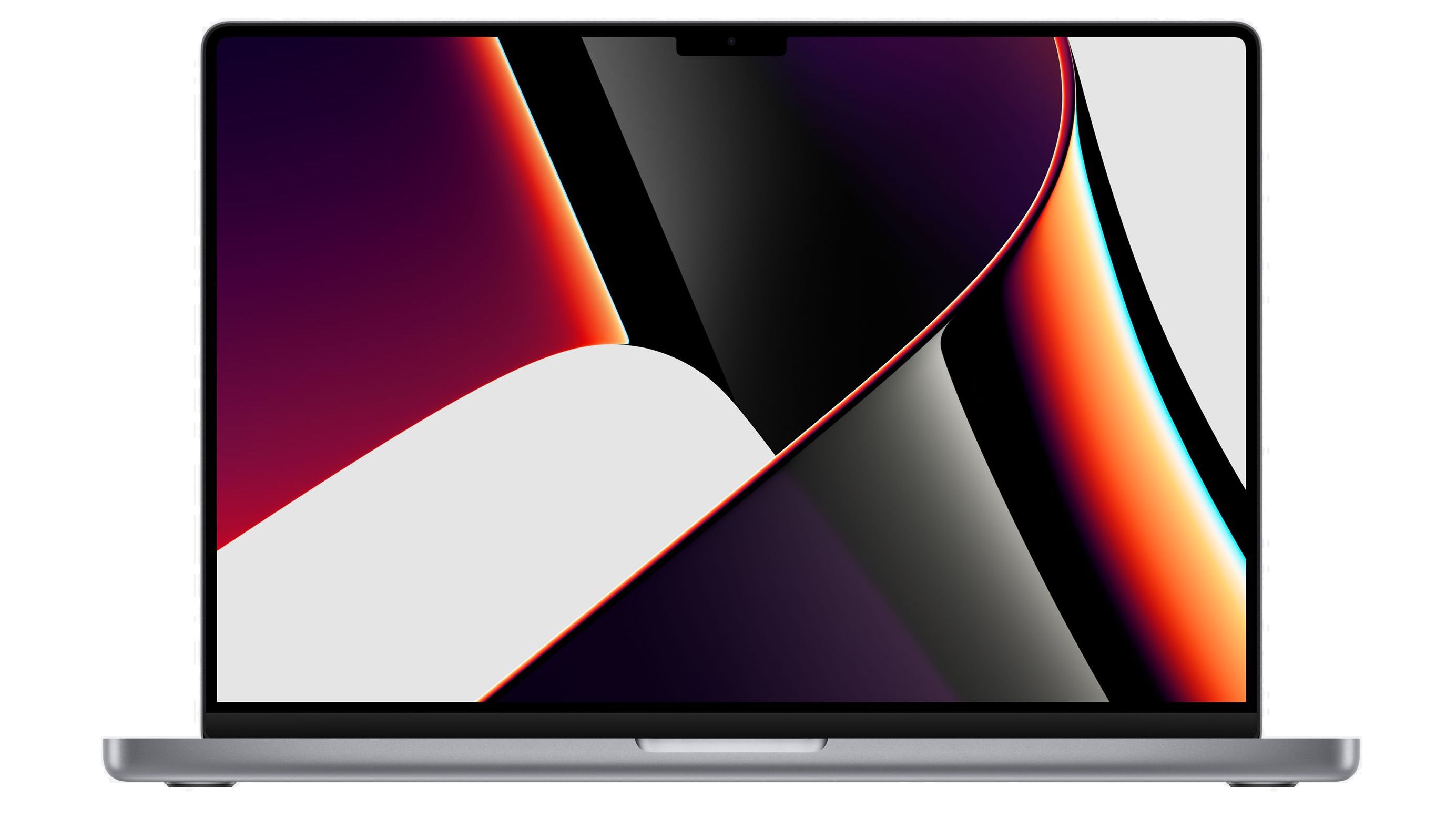 HDR content isn't just limited to movies on iTunes or elsewhere (though these do look wonderful), as you can view scenes in HDR in real-time in programmes like Premiere Pro and Cinema 4D. The screen can boost up to show a broader dynamic range as long as the programme supports it.
Apart from brightness, blackness is the second most important feature of mini-LEDs. We've been pretty impressed with how well the denser layer of lights can regulate local dimming, and we haven't caught it out yet with any substantial blooming from light to dark. Nothing jumps out more than general viewing artefacts caused by things like reflections, smudges, and the imperfection of human vision.
WebCam:
Apple appears to h
ave took notice, as the new MacBook Pro 2021 includes a 1080p FaceTime HD webcam that captures detail in both photographs and video.
While the camera is an improvement over most laptops' grainy 720p webcams, keep in mind that it doesn't support Face ID, so you won't be able to check-in with your face as you do on newer iPhones and iPads.
Battery:
According to Apple, the MacBook Pro 2021 16-inch can handle up to 14 hours of online surfing on a single charge, but we think that's a little optimistic. That's a very long-lasting laptop, outlasting most of the competitors we tested by many hours.
Fast charging is also available with this new MacBook Pro. It also lives up to Apple's claim of taking you from critical to 50% battery in roughly 30 minutes, in my experience. While the laptop can be charged via the MagSafe 3 port or Thunderbolt 4/USB4 interfaces, the USB ports do not enable rapid charging.
Verdict:
The MacBook Pro 2021 (16-inch) is a significant upgrade over its predecessor, so if you're looking for a 16-inch Pro, this is clearly the model to go with. This is a flexible pro laptop that will serve you equally well in business and play, thanks to its impressive battery life, great speed, elegantly redesigned chassis, and large, stunning screen. Configuring it with one of Apple's beefy new M1 Max chips, if you're willing to pay the price, will give you some of the greatest performance you can get in a MacBook.
Whether you stick with the M1 Pro or go all out with the Max, you'll enjoy productivity and video editing capabilities that nearly no other Windows laptop can match. In our testing environment, even workstations like the Asus ProArt StudioBook 16 and Dell Precision 5760 couldn't keep up with the new 2021 MacBook Pros, despite the fact that those workstations have other helpful capabilities (like as 4K monitors) that Apple's new Pros don't.
Also Read: 5 Best Gaming Laptops in the World