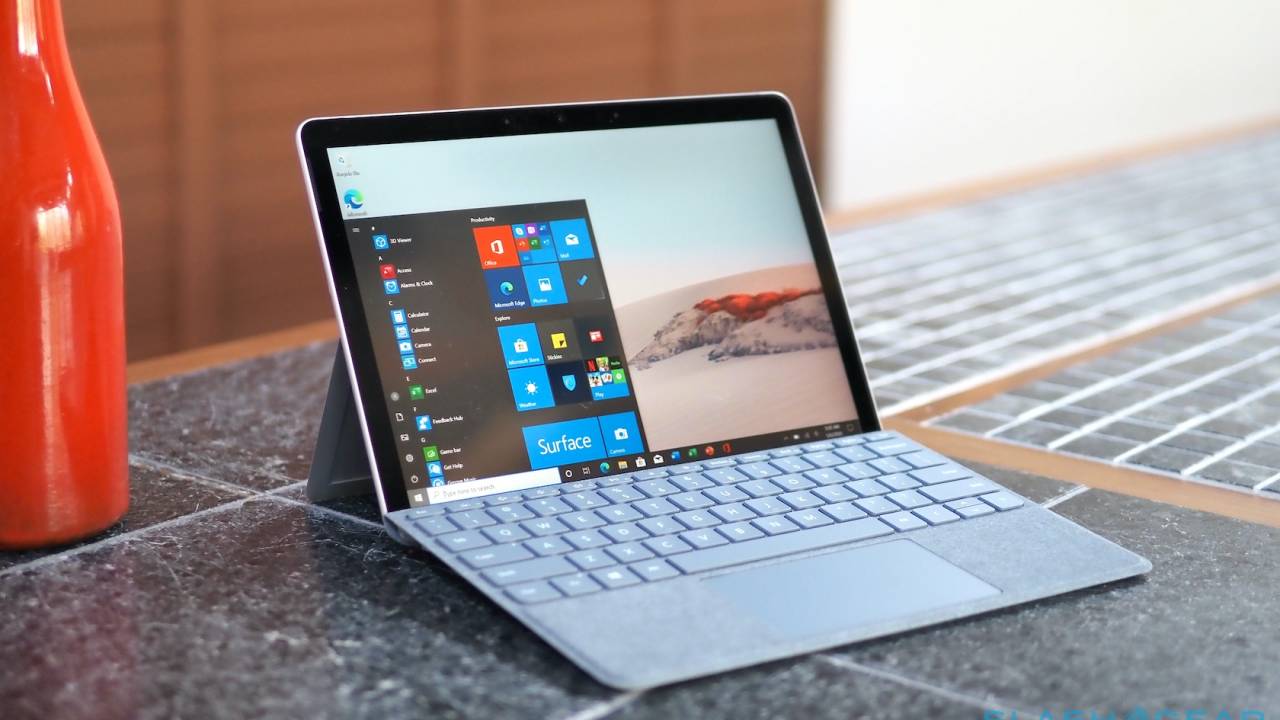 The Surface Go 3 is Microsoft's latest attempt to bring its range of Windows tablets and laptops to a more budget-conscious audience, which is especially important now that studying and working from home is so common. Even for folks who don't need to do much serious work from home, having a little Windows 11 tablet like this that you can easily carry with you wherever you go is enticing, and it could be a viable alternative to the iPad mini. This is the complete Microsoft Surface Go 3 review you've been looking for.
Nothing has changed on the outside since the Surface Go 2 from last year. It's the same size and weight, with a similar 10.5-inch screen, magnesium body, excellent kickstand, stylus support, and port selection. It's a little tablet that's convenient to carry around but still gives you a complete PC experience, thanks to the new Windows 11 operating system.
The Go 3 has been improved on the inside. An Intel Pentium Gold 6500Y CPU, which is substantially quicker on paper than its predecessor, or a 10-generation Core i3 processor, which is about the same, are your options. Both are at the low end of the market and rely on outdated technologies.
Pricing:
The Surface Go 3 will cost you at least $399 (£369, AU$629). An Intel Pentium 6500Y processor, 4GB of RAM, and a 64GB eMMC disc are included in the entry-level price.
That is a fantastic price, especially for a Surface computer, but our recommendation is to avoid it.
Design:
The Surface Go 3 sticks to the tried-and-true design formula. It's a tablet with a rectangular touch screen and a built-in kickstand. It's small enough to fit in your hands or propped up on a table, weighing only 1.2 pounds, and measures 0.33 by 9.7 by 6.9 inches (HWD). This sets it apart from most other 2-in-1 convertible laptops, which are often twice as heavy and have permanently attached keyboards, making them less comfortable to use as real tablets.
The Surface Go 3's design hasn't altered much since the Surface Go 2, which means the bulky bezels are back. It's a tablet, so people will need some room just to hold it, but there are so many tablets out there that have already solved this problem – including Microsoft's own Surface Pro 8 – that it feels like an anachronism. However, given that this is a budget device, we shouldn't anticipate anything spectacular.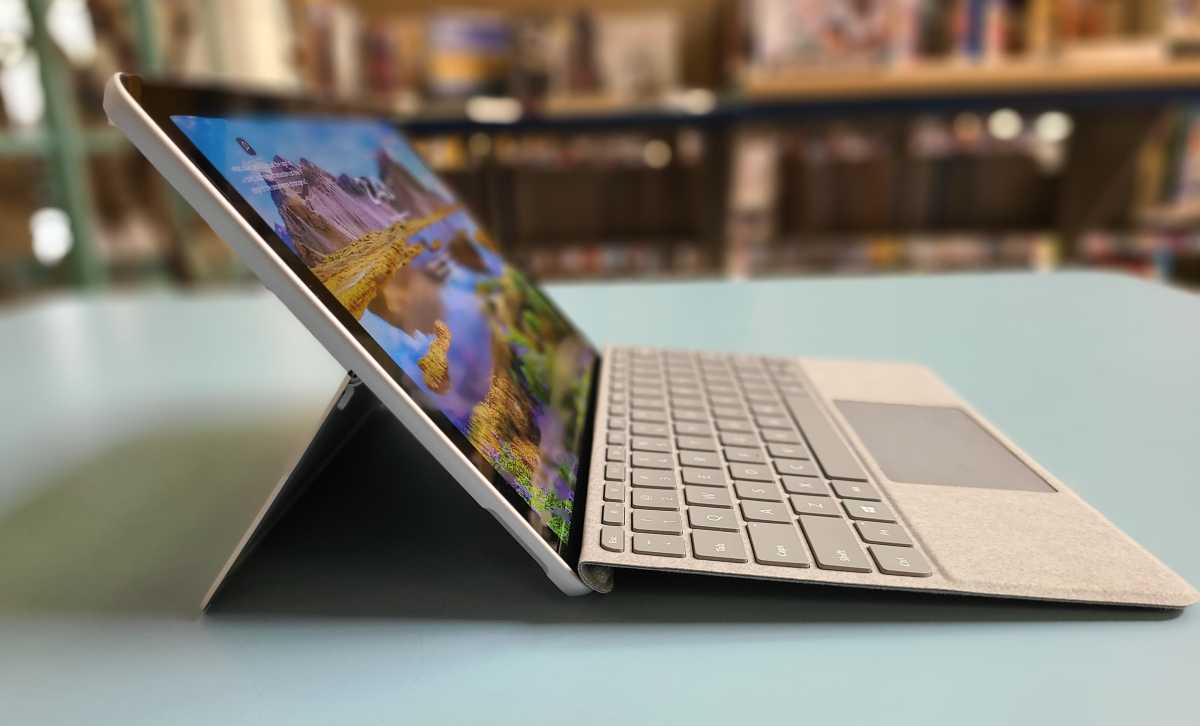 The Type Cover, on the other hand, is as good as it's always been and hasn't altered. Given its modest profile, it's still surprisingly pleasant to type on, with ample key travel. However, with a keyboard designed for such a little device, getting used to how close the keys are together will take some time. Despite the fact that we have little hands, we nevertheless make blunders when trying to touch-type.
Display:
The Go 3 has a smaller, lower-resolution screen than leading tablets and laptops, as well as more pedestrian computer components. The 10.5-inch display has a resolution of 1,920 by 1,280 pixels in a 3:2 aspect ratio, which is full HD resolution. It's good for watching movies, but if you're editing documents or scrolling through websites, you'll notice some fuzzy lettering that isn't present on the Pro 8 and iPad Air's higher-resolution screens.
The Surface Go 3's screen, on the other hand, is not only acceptable for watching films and engaging in Zoom calls, but it's actually great for both chores. Compared to similar laptop screens in this price range, the screen is brighter and gives more true colors.
Performance:
The Surface Go 3's performance is the only area where Microsoft has made major improvements over its predecessor. The dual-core Intel Pentium 6500Y (from £369) and the dual-core Intel Core i3-10100Y (from £569) are now available. Neither of these solutions is powerful enough to compete with a high-end laptop, but they are sufficient for a tablet.
Unfortunately, Microsoft hasn't increased the storage capacity, leaving only 64GB eMMC and 128GB SSD options. That's not a lot of storage space, so you'll probably have to rely heavily on cloud services to save all of your documents, images, and movies.
The Surface Go 3 comes with Windows 11 preloaded, and the new operating system is significantly superior to Windows 10 in terms of tablet performance. The prominent taskbar, as well as the emphasis on icons and widgets, were all created with a touchscreen in mind. For those who wish to use the Surface Go 3 as a typical tablet, the upgraded Windows 11 app store is also a huge plus.
It's also worth noting that Windows 11 is free to download and install on any Windows laptop or tablet that fulfills the system requirements. This means you can install Windows 11 on a Surface Go 2, so you're not getting any benefits in terms of software by spending extra on the Surface Go 3.
Camera and Microphone:
Microsoft has clearly put a lot of effort into making the Surface Go 3's video calling experience excellent, which isn't surprising given how important Microsoft Teams is to Windows 11. This thing's webcam is incredible, capturing every detail of our faces without washing out colors or picking up extra bloom in the background.
This 5-megapixel, 1080p camera outperforms most laptop webcams, which often use low-resolution sensors with 720p resolution, resulting in the blurry video even in well-lit environments. The Go 3 sports a rear-mounted 8-megapixel autofocus camera that takes 1080p video in addition to the front-facing camera, which includes IR sensors for face-recognition Windows Hello logins.
To be sure, video calls are an important aspect of everyone's lives these days, and Microsoft has outdone itself here. At its pricing range, the Surface Go 3 really shines in this area. The Surface Go 3 is a terrific pick if you make a lot of video calls and want something portable with a good webcam.
Battery Life:
The Surface Go 3's upgrading to a new processor has come at a cost, as benchmark findings reveal it has less endurance than the Surface Go 2. The Surface Go 3 lasted only 7 hours and 30 minutes after setting the brightness down to 150 nits and running the PCMark 10 office battery benchmark. The Surface Go 2, by comparison, lasted 9 hours and 13 minutes in the same test.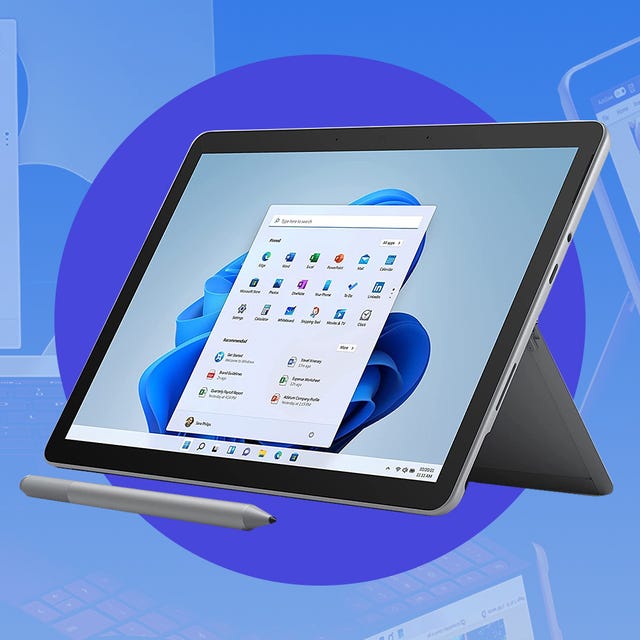 That's a significant flaw, given that the Surface Go 2 already had an average battery life when compared to the competition. During testing, the iPad (9th Generation) lasted roughly 10 hours, whereas the Lenovo Chromebook Duet lasted a much longer 13 hours.
Verdict:
The Surface Go 3 looks good, feels well, and has a lot of potential as a tiny tablet with full Windows 11 PC functionality. However, it is hampered by slow chips that deliver unpredictable, sluggish performance and have short battery life. The cheapest Go 3 has only 64GB of slower eMMC storage, which is simply not enough for a good experience on Windows even if you store media and files on a microSD card.
The Surface Go 3 makes it difficult not to be dissatisfied. The only major difference between this and the Surface Go 2 is the faster processor, which is countered by the shorter battery life. This is still a terrific tablet with a lovely screen and a great design, but Apple's iPad delivers superior quality at a lower price, and the Lenovo Chromebook Duet gives considerably better value because it includes the keyboard adapter for free.
Also Read: Samsung Galaxy Tab S7+ Review: The Best Android Tablet