Alternative
8 Best Facetime Alternatives for Android
When it comes to video chats, it's easy to see why Android users are on the hunt for the best Facetime alternatives.
FaceTime stands out among the many Android and iOS video calling apps available in the App stores. FaceTime is one of Apple's best and most distinctive video calling services, for people who don't know. As a result, it's only available on Apple devices. In this article, we have compiled a list of the 7 Best Facetime Alternatives for Android Users.
Facetime is a big part of the iOS environment, thus migrating to Android is difficult. On the Google Play Store for Android, there is a plethora of video chatting apps, but only a handful of them can compete with FaceTime in the video call market.
Unfortunately, Apple's popular video conferencing program is only available for iOS devices, so no luck there. Finding a replacement for the ubiquitous FaceTime is one of the more challenging chores when switching from iOS to Android. FaceTime is actually rather good, and it's grown so closely associated with the iOS experience that it's become a verb (FaceTiming). On Android, there are a plethora of video chatting applications, but none of them have the same level of popularity.
Check out these 8 Best Facetime Alternatives for Android-
1. Facebook Messenger
On Android, Facebook Messenger is perhaps the most user-friendly alternative to FaceTime. Facebook is used by a lot of people, including most of the individuals you know (probably). That implies you can have video calls with folks without needing to persuade a large number of people to try out a new service.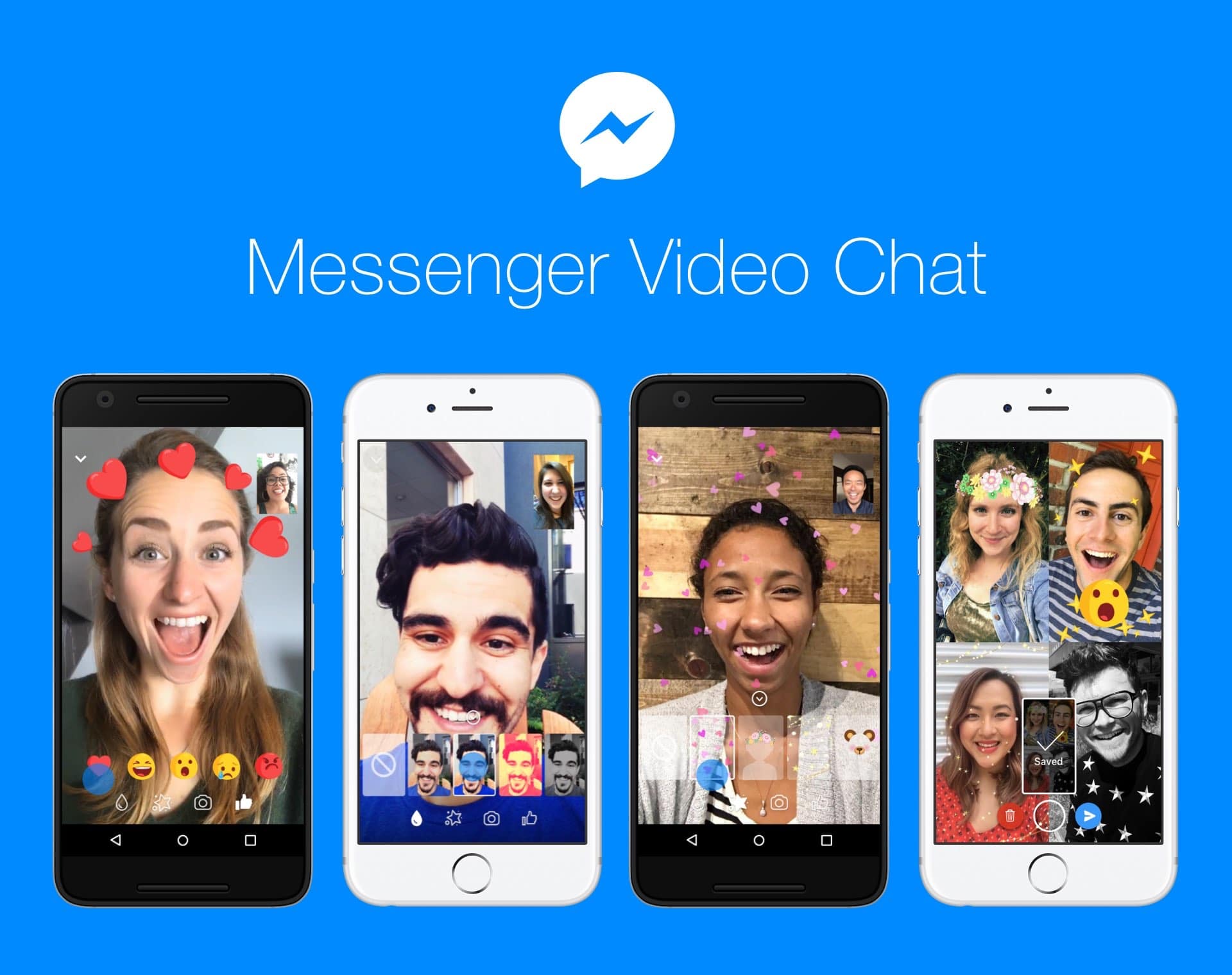 Even though it is bulky and obnoxious, the software itself is functional. It's also cross-platform, so your pals with iPhones, Android phones, and computers can join in the fun. However, we hope Facebook would concentrate on making the app a little less awful. Video chat has recently been added to Messenger Lite.
2. Skype
App for VOIP and video calling Even after joining the Microsoft behemoth, Skype was a pioneer in the field of computer and smartphone voice and video communications, and it remains popular teleconferencing and video calling service.
Skype users can make free one-on-one and group audio and video conversations to other Skype users, as well as pay for calls to mobile and landline lines. Skype has built-in instant messaging, and users may connect their SMS accounts to Skype to read and respond to text messages on their PC or Mac.
Also Read: 12 Best GarageBand Alternatives for Android
3. Google Duo
Google Duo is just an Android version of FaceTime and is one of the best facetime alternatives. It's a straightforward live video chat application. By simple, we mean that this software just does one thing. You open it, it connects to your phone number, and you can start dialing numbers. You'll need to use Duo with anybody you're calling.
The fact that this app is cross-platform is its best feature. That means your iPhone pals can join in on the fun as well. It offers a few useful features, such as Knock Knock, which allows you to see who is calling before you answer their video chat call. It's simple, free, multi-platform, and really effective.
4. Snapchat
Snapchat has expanded its social capabilities beyond its quirky beginnings as a self-destructing text and photo messaging software, adding augmented reality stickers, Bitmojis, and multimedia Stories that you can share with your friends and contacts.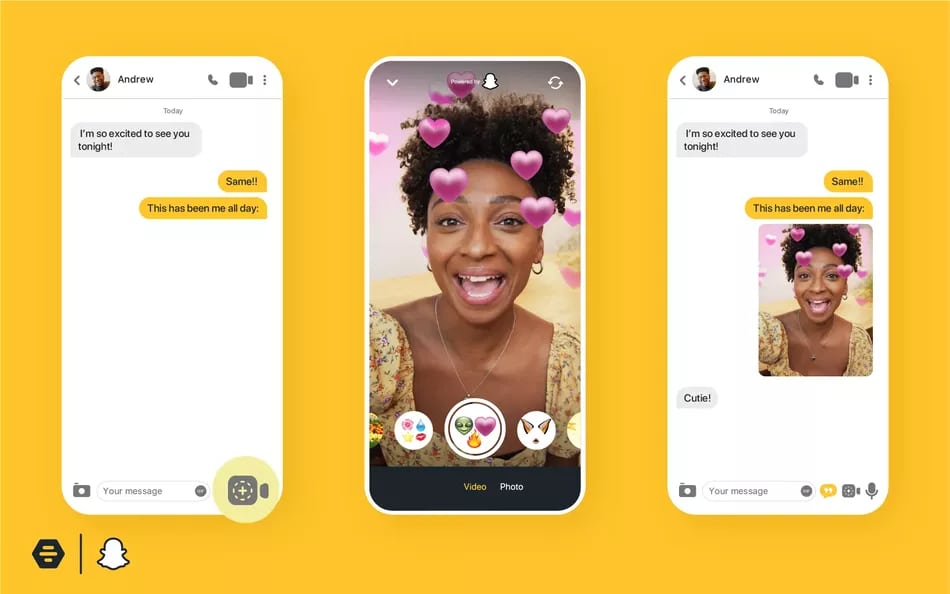 Video conversations with up to 16 buddies at once are also included in the growing list of capabilities, as are live filters and lenses to modify your films and create wacky special effects.
Also Read: 10 Best Cydia Alternatives You Should Try
5. WhatsApp
Facebook's WhatsApp, which allows making audio or video conversations over Wi-Fi or a data connection, is another excellent FaceTime competitor that is already widely used. In addition to text communications, WhatsApp can deliver audio and video messages.
Rather than requiring you to fiddle with usernames or PINs, WhatsApp uses your phone contacts to generate your contacts, making setup and use quick and simple. You can also send and receive chat messages from your desktop or laptop computer using a desktop client.

6. JusTalk
With 1-on-1 and group audio and video chat (supporting up to 16 people), as well as the ability to communicate text, images, location sharing, GIFs, and doodles, JusTalk is a comprehensive mobile chat and messaging software and is one of the best facetime alternatives.
The program is intended to be used over Wi-Fi, but it can also make free calls to foreign phone numbers. JusTalk is cross-platform, allowing you to connect with your phone contacts as well as your Facebook friends list, as well as block unwanted callers and contacts.
7. JioMeet
JioMeet is one of the newer FaceTime options, and it's actually better in some circumstances. It not only allows for one-on-one video chats but also video chats with up to 100 individuals at once (for a maximum of 24 straight hours).
The program also boasts a clean, basic user interface, as well as certain security features like password-protected chats and a driving mode for further safety. It's a little younger than most options and could have a few bugs, but it worked perfectly in our tests.
8. Viber
Viber is yet another program that has been around for quite some time. It began as a phone app, but has since evolved into a messaging app and a location where you can make free video calls. The app has a global user base of over 600 million people.
There's also a social element that allows you to keep up with what's going on in the world. It even works with Android Wear. The in-app purchases, like others, are mostly for stuff like stickers, and they're all optional. On Android, it's a great and underappreciated alternative to FaceTime.
Conclusion
When it comes to video chats, it's easy to see why Android users are on the hunt for the best FaceTime alternatives. After all, Apple's chat software is known for its ability to conduct video chats with crystal-clear audio. A single FaceTime group call can accommodate up to 32 individuals. FaceTime is only available on iPhones, iPads, and Macs, thus Android users are left out. So, here are the Best Facetime Alternatives mentioned above.