Alternative
7 Best Grammarly Alternatives in 2022
Communication is unquestionably the key to everything in today's world. Here are the best Grammarly Alternatives in 2022.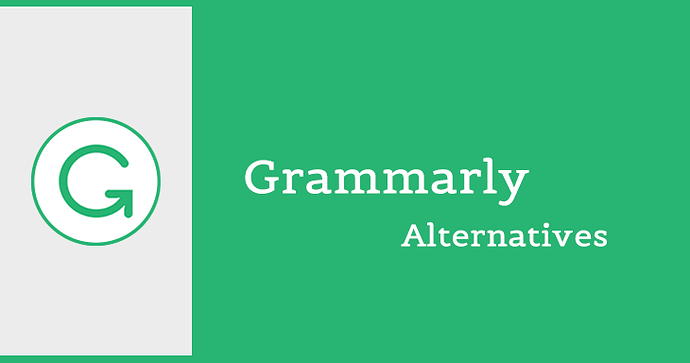 That's what you see when you launch Grammarly for the first time. And that appears to be accurate. Communication is unquestionably the key to everything in today's world. I'm sure everyone of us understands the necessity of speaking effectively in English, so without further ado, let's get down to the nitty-gritty of Grammarly and its alternatives. In this post, we have compiled a list of the best grammarly alternatives for 2022.
Let's dive into list of the Best Grammarly Alternatives in 2022-
1. PROWRITINGAID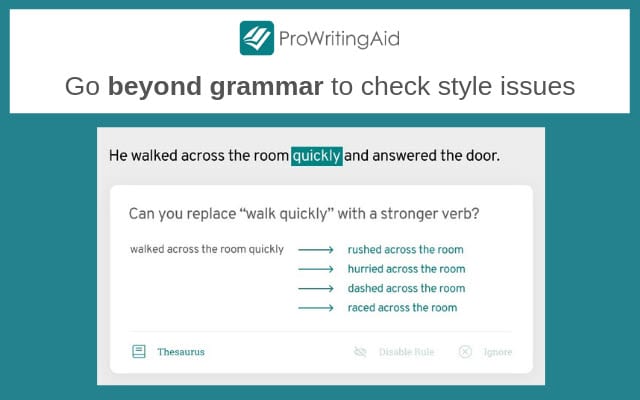 ProWritingAid is one of the top Grammarly alternatives, with a high rating on the Google Chrome website.
Features:
Provides grammar and spell checking, as well as style suggestions.

Examines spelling, hyphenation, and capitalization consistency.

It aids with the elimination of cliches and redundancy.

Checks for faults with terminology, uses a contextual thesaurus, and identifies plagiarism.

Increases readability by emphasising overused terms and upgrading the monotonous paragraph structure.

It aids in the elimination of ambiguous, abstract, and complicated terms.
Pricing:
The ProWritingAid is reasonably priced, with a monthly membership of $20 and an annual subscription of $79, saving you around $7 each month.
2. GINGER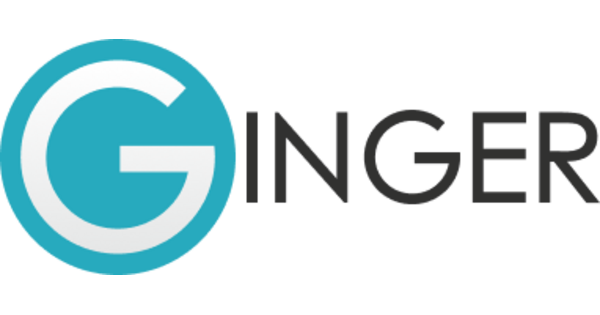 Have you ever imagined having an Android custom keyboard that allows you to pick from 1000+ gorgeous emoji, emoji art, stickers, and animated GIFs? Does that sound like a nightmare?
Ginger's adaptive word prediction makes this a reality by improving your Android keyboard. It functions similarly to Grammarly.
Features:
It aids with grammatical checks.

Helps with sentence rephrasing

It offers translations and dictionaries.

It has a text reader and offers personal training.

It aids in mistake analysis.
Pricing:
Ginger Free allows you to sample the Ginger app for free, but it requires a monthly membership of $29.96/month, a quarterly subscription of $41.97, and an annual subscription of $89.88/year.
3. PaperRater 
The PaperRater staff strives for quick client satisfaction. PaperRater evaluates submissions in real-time using high-tech solutions such as AI, Data Science, and cloud-based technologies, with findings often arriving within 5-15 seconds.
Features:
It has automatic scoring and a spell checker.

It has an improved plagiarism checker, a vocabulary builder, and an unlimited number of total submissions.

Has quicker processing, no hidden requirements, and accepts file uploads in formats such as doc, Docx, txt, and RTF.

Suggests adjustments to aid with grammatical tasks and is ad-free.
Pricing:
A free trial is offered for exploring the app, as well as a monthly membership of 11.29$.
4. Hemingway Editor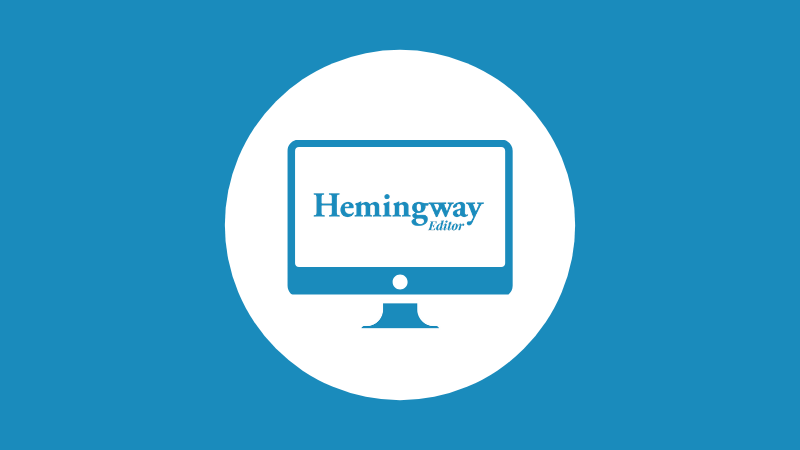 I can personally attest to the vivid insight that this software brings, having used it on multiple occasions. Hemingway Editor is available in both online and downloaded desktop versions. This tool is fantastic at spotting difficult-to-read phrases and passive voices. It also detects difficult words and sentences, as well as the presence of adverbs.
Features:
Aids in the solution of colour-coded writing problems and the assessment of readability.

Detects weakening phrases, contains tools for importing and exporting to Microsoft Word, as well as importing and exporting to other programmes. Editors It also helps to post straight to WordPress. Medium

Helps to reduce dead weight in writing by informing about adverbs and frequent grammar problems.

Allows you to share highlights to colleagues and simplifies difficult sentences.

There is no internet connection necessary.
Pricing:
The free trial version is simple to use, but for $19.99, the user may also enjoy the premium basic version.
5. Slick Write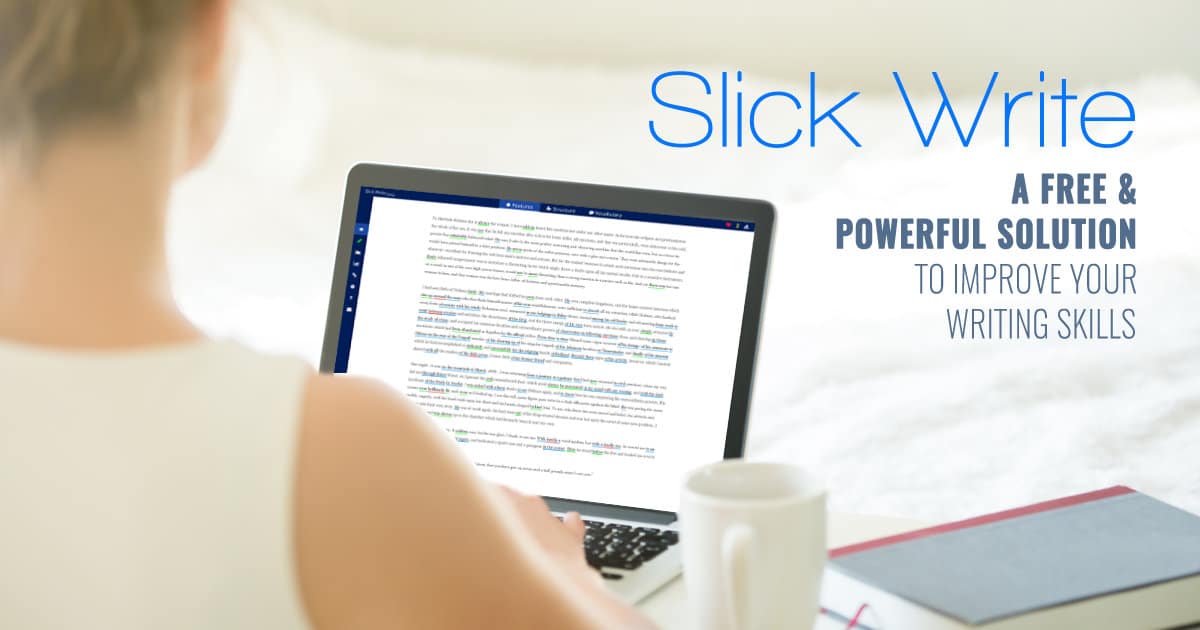 Statistics and graphical visual aids distinguish SlickWrite from the competition. Consider producing your content and then receiving a detailed report replete with pie charts and other graphics demonstrating how effectively you wrote the item.
Features:
Long sentence detection, quick grammatical checks, word count, and adverb usage.

Word length flow, vocabulary variation, and contextual word association are all suggested.

Explaining the prepositional phrase index, passive voice index, and readability index are advanced features.

Assists in determining Average Word Length, Average Sentence Length, Average Paragraph Length, Reading Time, Structural Flow, Sentence Length Flow, and Key Statistics.

Customizable feedback is provided.
Pricing:
Slick Write is a completely free application.
6. Whitesmoke 
Yet another technologically based app, WhiteSmoke is online, desktop, and mobile software that detects and corrects errors in English writing. With a better user experience and more user knowledge, WhiteSmoke is more efficient in providing users with advice to remedy their errors. The programme is supported by Natural Language Processing technology and employs algorithms and artificial intelligence (AI) to better serve you.
Features:
The programme includes most of the standard capabilities, such as a style checker, grammar checker, text enrichment, punctuation checker, translator, and dictionary.

The Video Tutorials are a unique feature.

It also provides users with document and letter templates.
Extensive explanation of the eros Pricing:
There are several plans to select from, including a free trial, essential, business, premium, and mobile app special, with prices ranging from $1 to $11.50.
7. WriterAccess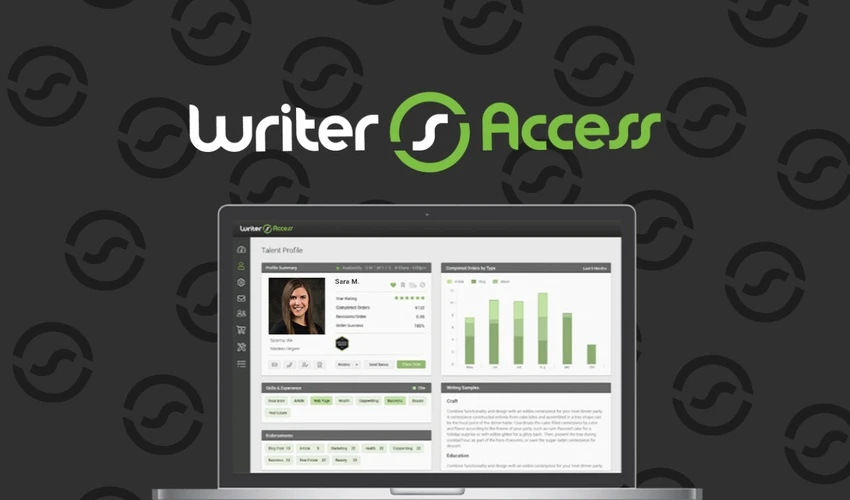 Another team-oriented solution that helps you reach systematic goals is the WriterAccess tool, which is a business platform.
Features:
This one-of-a-kind platform facilitates End-to-End Management, as well as the inclusion of Creative Briefs and access to Topic Pitches.

It may be used to create books, white papers, blog posts, and Facebook posts.

It has some extremely great PRO Tools and also assists with LinkedIn Updates and Twitter Engagements.
Pricing:
Unfortunately, there is no free trial available for this product, and the monthly pricing ranges from $279 to $1099.
Also Checkout: Top 8 Best Microsoft Office Alternatives in 2022