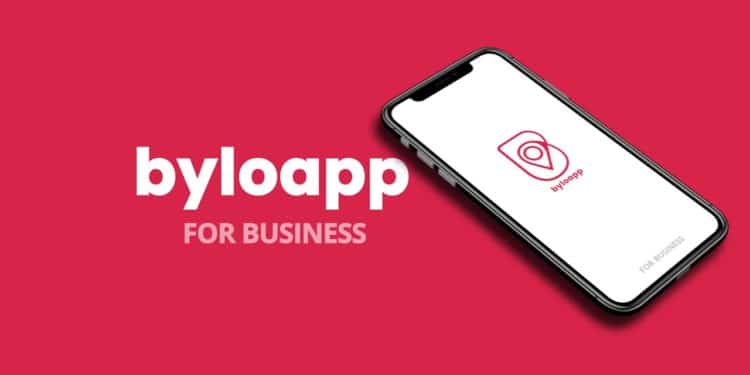 What is Byloapp app?
Byloapp is the universal post-pandemic social networking platform. It is a platform that enables you to engage with those in your immediate vicinity through relevant texts, images, and videos. Create a live, dynamic stream with posts about your Marketplace's ratings, suggestions, deals, and events. Connect and engage with your friends and followers on a daily basis.
Browse items from the greatest in-house brands and independent retailers across all categories – apparel, cosmetics & personal care, gifts, jewelry, accessories, home décor, and technology, to name a few.
Main Highlights
Create a business page and profile for your business.
Share images, videos, and descriptions of your products and services.
Increase your consumer base and lead generation in India.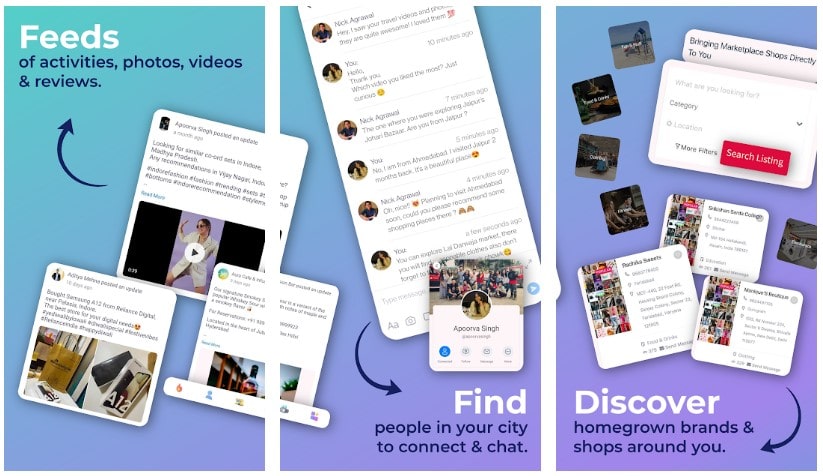 Features of Byloapp 
Feeds allow you to discover and share photographs and videos.
Connect with and converse with individuals in your city.
Discover and communicate with local businesses and brands.
Locate and order things straight from the marketplace in your city.
Explore current specials and deals in your city.
Find and apply for open jobs in your city to increase your chances of being hired.
Learn about any city in India from a native guide.
Why choose Byloapp?
Explore and discover companies in over 40 categories, including food and beverages, apparel, cosmetics and personal care, gifts, accessories, home décor and lifestyle, and gadgets. You may search for companies by city, zip code, or price range, for example. Take advantage of unique Bylo Offers on the items and services mentioned in your location and get cash points and discounts. Easily find employment for yourself or someone you know and is employed locally in your own city.
Byloapp App Review

Frequently Asked Questions
To sign up for Byloapp, visit byloapp.com and click Sign Up!
Enter your email address, mobile phone number, password, first and last names, any nicknames, birth date, and gender.
To create an account, click "Create Account."
To complete the account creation process, you must confirm your email or cell phone number and agree to the terms of service and privacy statement.
Why am I being prompted to update my account with my mobile phone number?
they may use your mobile phone number for the following purposes: Assisting you with your login. If you forget your password, you will need to reset it using an updated cellphone number or email address.
Displaying advertisements that are relevant to you. However, we never sell personal information to other parties, including your cell phone number.
Assisting you in maintaining the security of your account with opt-in features such as text messages or email notifications for unauthorized logins or two-factor authentication.
After logging in, how do I update my Profile and Cover photo?
The following steps will guide you through the process of updating your profile and cover photo:
Navigate to your "Profile."
Select "Edit Profile."
Now, on the left, click "Profile Photo."
To update your profile image, upload or pick a photo from your computer/mobile phone.
The steps to updating your cover image are as follows:
Navigate to your "Profile."
Select "Edit Profile" from the drop-down menu.
Now, on the left, click the "Cover Photo" option.
To change the Cover image, upload or choose a photo from your computer/mobile phone.
How can I obtain a Byloapp.com blue-tick account?
The steps are necessary to obtain a blue-tick account on Byloapp.
Continue with the registration procedure.
After logging in, edit your profile information.
Request a blue-tick account. Within a day or two, your profile will be examined and the request granted.
Byloapp App Download:
Also Checkout: Nimo TV App Review 2021 | An excellent entertainment app

Source: Appedus