Alternative
10 Best Fortnite Alternatives- That You Should Look Forward To
If you're seeking games similar to Fortnite, you've come to the right spot, as we've included some of the Best Fornite alternatives below.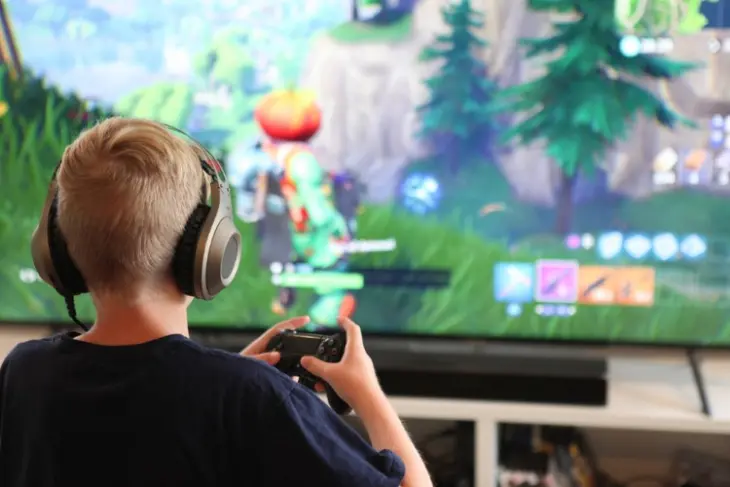 There are a plethora of games similar to Fortnite. The battle royale is still a worldwide phenomenon, with its cautious third-person gameplay, rapid building, and crazy live-service events enticing gamers of all ages. Of course, if you've been playing Epic Games' shooter exclusively for the past few years, you'll be looking for new games to play, such as Fortnite. In this article, we will have a look at some of the best Fortnite alternatives.
Whether you're looking for a crafting game or another battle royale, we've compiled a list of the top games similar to Fortnite that you can play right now. There's a lot of variety here, so talk to your friends about what games like Fortnite they'd want to play, especially since several of the titles on our list support cross-play.
You can look over each game's description to see which one best matches your needs. Now, without wasting any more time, let's look at all of the games and see what makes them the Best Fortnite Alternative:
1. PUBG
PUBG stands for Player Unknown's Battlegrounds, a game comparable to Fortnite that is believed to be the greatest. The game has an exciting adrenaline-fueled battle royale mode that will keep you entertained until your last breath. The reason we keep this game at the top is because of its graphics; it has the best third-person shooting game graphics.
You have the choice of playing alone, in pairs, or squad in the battle royale mode. You'd have to fight 100 other gamers on the same island to stay alive. The winner will be the only person or team who has made it to the end. To survive, you must work together with your teammates and devise strategies for killing others. Staying one step ahead of the competition will help you win.
The game is compatible with iOS, Android, Windows, Mac OS X, PlayStation 4, and Xbox One. The best aspect is that it is constantly updated, making it much more enjoyable for gamers to engage in new and enhanced games.
2. Apex Legends
Apex Legends is the next game on our list of games that are similar to Fortnite. In comparison to the other games on the list, this is a pretty old game. The game's storyline is still set in the past, and the graphics support it. The game has a unique allure that will never fade away. You can continue to play it and feel better each time you do.
When compared to Fortnite, it has one drawback: you can only conduct a 60-player deathmatch, whereas Fortnite allows for up to 100 players. Aside from that, it's similar to battle royale games in that you'll be dropped on an island and must hunt for weapons in order to fight other players. With time, the play area shrinks, and you'll notice that you'll die if you stay outside of it.
The round is won by the only team that makes it off the island alive. Armor boost and voice interaction with other players are elements that are comparable to those found in other battle royale games. Even after providing all of this, it is still free. It does include in-app purchases, but they are optional because you don't need them to have superpowers. This Fortnite alternative is available on Windows, PlayStation 4, and Xbox One.
Also Checkout: Top 8 Best Microsoft Office Alternatives in 2022
3. Counter-Strike: Global Offensive
Counter-Strike: Global Offensive is the next game like Fortnite. The game has been on the market for quite some time and has always provided the greatest possible user experience. It is constantly introducing new modes and features, making it the gamer's first pick. To kill others and win the round, this game demands precision, temperament, and practice.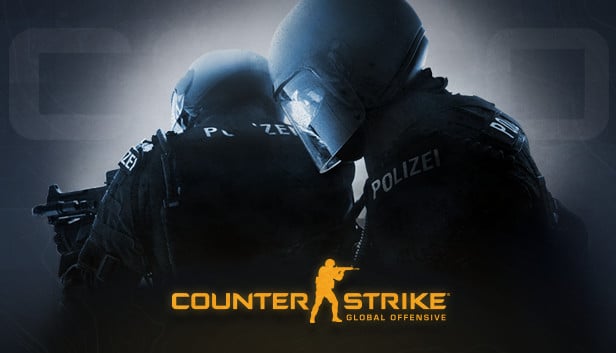 When comparing CS GO to Fortnite, however, there are some differences, since you will be divided into two teams. You have the option of being a terrorist or a counter-terrorist. Each squad has a distinct goal to pursue that will aid in their victory. The fundamental objective remains the same as in previous shooting games: to eliminate all opponents.
For Windows, macOS, Linux, Playstation, and Xbox, the game is available. It is simple to download because it is free, however, it does have in-app purchases. You must pay a fee if you wish to obtain additional skins or passes.
4. Rules of Survival
This Fortnite clone is a more complex version with more players to compete against. Unlike Fortnite, where you must survive against 100 opponents, you will face 300 opponents in this game. It gives you additional thrills and excitement. Survival will be difficult because there will be players all around you.
In Rules of Survival, you must employ tactics to murder others and take precautions in order to win rounds. You have the option of playing alone, duet, or team. The squad consists of four or five members. You can make your selection based on your requirements.
Aside from that, it features a variety of maps with different player limitations. You can choose the maps and then play the game based on your preferences. This is a free Fortnite-style game that can be played on macOS, Windows, Android, and iOS platforms.
Also Checkout: 12 Best GarageBand Alternatives for Android in 2021
5. Warframe
Warframe is a co-op third-person action role-playing shooting game that never lets you down. It provides a fast-paced gaming experience with several customizing options. To begin, you must first personalize your character before entering the game. You can pick your weaponry ahead of time and then follow the mission over multiple worlds.
You are awarded for finishing each assignment, much like in Fortnite. You can compete with otters in the community challenges in addition to the present challenges. The game is free to play, but there are in-app purchases. On Windows, PS4, Nintendo Switch, and Xbox One, you can play a game similar to Fortnite.
6. Overwatch
Overwatch is a game that may not wow you with its visuals, but it will certainly wow you with its gameplay. Like Fortnite, the game is completely unpredictable, so you'll have to rely on techniques to stay alive. You must join a squad to play this game, as it is a squad-based game.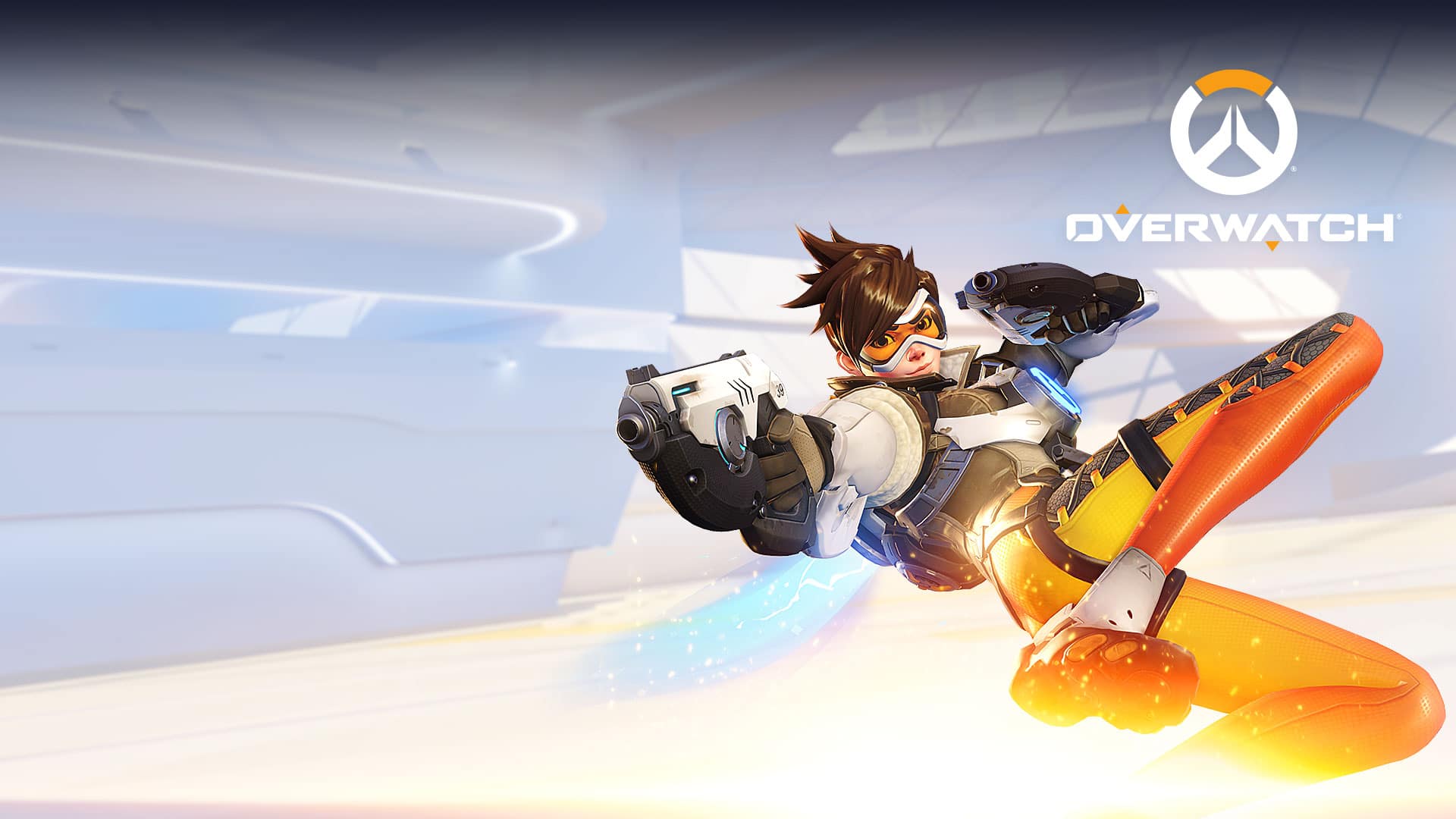 There are around 30 characters to pick from in this game. Every character has unique abilities and talents that may or may not suit your game style. You must speak with your teammates before deciding which player to protect, assault, or save.
In comparison to Fortnite, there are seven other game modes available here, including deathmatch and elimination. The only thing that concerns me about this game is the price. It is not free, unlike the other games we've described. The normal version costs $19.99, while the legendary edition costs $29.99. This Fornite alternative is available on PC, PlayStation 4, and Xbox One.
Also Checkout: 10 Best Cydia Alternatives You Should Try in 2022
7. Call of Duty: Warzone
Call of Duty, or COD, is one of the best battle royale games available. The reason for this is because of the game's realistic looks and playability. Unlike other games, this one requires a lot of practice to win, and the competition is fierce.
The game begins with you jumping from an airplane onto an island, where you must then scavenge for guns and ammo in order to survive.
Because all of the armors in the game are of the same level, you or your opponent will take the same amount of damage regardless of what you choose. The game, on the other hand, features a vast map with 150 people battling it out for survival. The winner will be the one who survives. The game is free to play on Windows, Xbox, and PlayStation.
8. H1Z1 Battle Royale
You can also play H1Z1 Battle Royale as an alternative to Fortnite. The game has graphics and gameplay that are very similar to Fortnite and PUBG. You must battle against 100 other players in a match where the winner is the last one standing. You can begin the game based on your preferences. You have the option of starting alone or as a group.
This game requires a five-player squad. Aside from that, everything is the same. You will be stranded on an island where you must gather supplies to protect yourself against other people in order to survive. The most admirable aspect of this game is that it is completely free and can be played on both Windows and PlayStation 4.
9. Ring of Elysium
Then there's Rings of Elysium, a fantastic Fortnite option worth checking out. This game is suitable for both novice and experienced players. In comparison to Fortnite, the Warzone only has sixty players, yet the gameplay is still great and fierce. All of the players are stuck in a dangerous scenario and must fight for their lives in a magnificent survival war.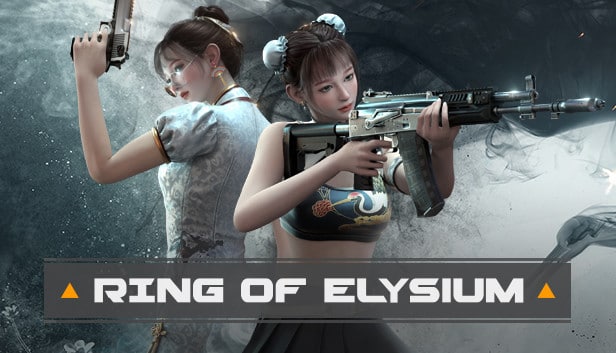 The weapon roster isn't as extensive as Fortnite's, but you can quickly pick up a few and enjoy the game. Aside from that, you have a lot of customization choices, such as changing the appearance of your avatar. This is a free-to-play game with in-app purchases that you can easily install on your Windows PC.
10. Knives Out
Knives Out is one of the best Fortnite-like games. It has numerous battles, with the winner being the player who removes all of the other players. The only variation is in the graphics and characters, as there is no difference in the storyline or gameplay. Unlike the squad, you can form five separate teams with five different players.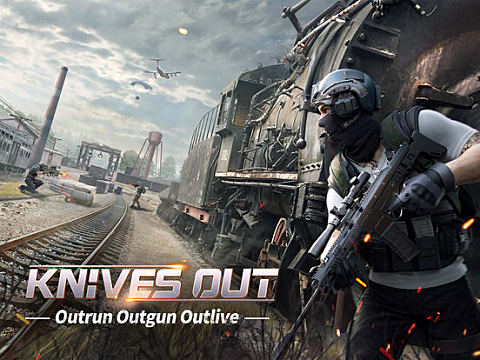 The weapons list is the only aspect of the game that I would modify. In comparison to other games, you have fewer possibilities. The rest is flawless, which is why this Fortnite alternative is worth a shot. This game is available for free on Windows, Android, and iOS.
It's simple to choose the best Fortnite alternative. You can choose any game from the list that best meets your gameplay and gaming needs. Each game has its own set of features and gaming styles. We hope you'll be able to locate a game that meets your needs.
Also Checkout: How To Reinstall Windows 10 Without Losing Data?