Reviews
Headphones
Beats Fit Pro Review: A Good Sporty Choice
The Beats Fit Pro is similar to the Apple Air Pods Pro, but with a few tweaks.
The beats Fit Pros are a beautiful pair of earbuds that combine the best of Apple technology. They provide active noise cancellation, which is comparable to the AirPods Pro. The same spatial audio as before, but this time with dynamic head tracking. Adaptive EQ is the same. They even have the brand-new skin detect sensor, which debuted in the third-generation AirPods just a few months ago. There have been a lot of doubts about where Beats fits into Apple's long-term ambitions, and while a single device can't fully address that, the Fit Pros are solid proof that the brand isn't going anywhere anytime soon.
They contain a pronounced wing tip that helps keep them in your ears while exercising, as well as a custom-designed driver that makes music sound a little bassier. Furthermore, the Fit Pro has a little longer battery life and a more compact carrying case than the earlier Powerbeats Pro.
Price and Release Date:
On November 5, 2021, the Beats Fit Pro became available in the United States for $199 (about £150 / AU$300). This places them between the AirPods Pro and the previously introduced Beats Studio Buds in terms of price.
Design:
You're not incorrect if you think the Beats Fit Pro looks almost identical to the Beats Studio Buds. This new model is significantly larger, and the angle of the tab holding the onboard controls has changed slightly. However, the overall appearance and shape are nearly identical. The fit wing, or wingtip as Beats refers to it, is the most noticeable design change. Unlike many sports earbuds, this element is extremely bendable, allowing it to accommodate a wider range of ear shapes. It is also more comfortable as a result of this. Even though the wing aids in the retention of the buds, you'd never know it's there.
The Beats Fit Pro's onboard controls are located on the lowercase 'b's logo on the outside of each earbud, just like the Studio Buds. Physical buttons must be pressed rather than touch controls designed to be tapped. Play/pause and answering calls (single press), as well as skipping tracks (twice for forward, three times for back) and cycling between ANC on and transparency mode, are all mirrored on each side by default (long press). The volume control on the long-press may be changed, allowing you to crank it up on one side and down on the other. You won't be able to use noise cancellation or ambient sound mode if you do this.
Beats claims that the on-board controls button was intentionally placed near the bottom of the hump on each earphone "to avoid inadvertent presses." When trying to change the fit of the earphones, I repeatedly engaged the controls, exactly as I did with the Studio Buds. I had to do this less frequently with the wingtip than with the previous model, but it was still unpleasant to try to secure the buds in my ear only to accidentally pause or alter the noise control mode. Because of the placement of the microphones, any fit modification usually entailed touching the exterior mics, which resulted in more noise.
Apple's new wear detecting sensor is located on the back of the device. The Beats Fit Pro, like the new AirPods, has an optical sensor with wavelength LEDs that can discern if an object is a skin in addition to its proximity. Both Apple and Beats claim that this improves the accuracy of automated pause, preventing accidental activation when the headphones aren't in your ear. Of course, you'll save battery life if you're less likely to turn them on by accident.
Features:
It's available in a variety of colors, including the standard Beats Black and Beats White, as well as a striking Sage Grey with light green accents and Stone Purple, which is lavender with dark grey accents.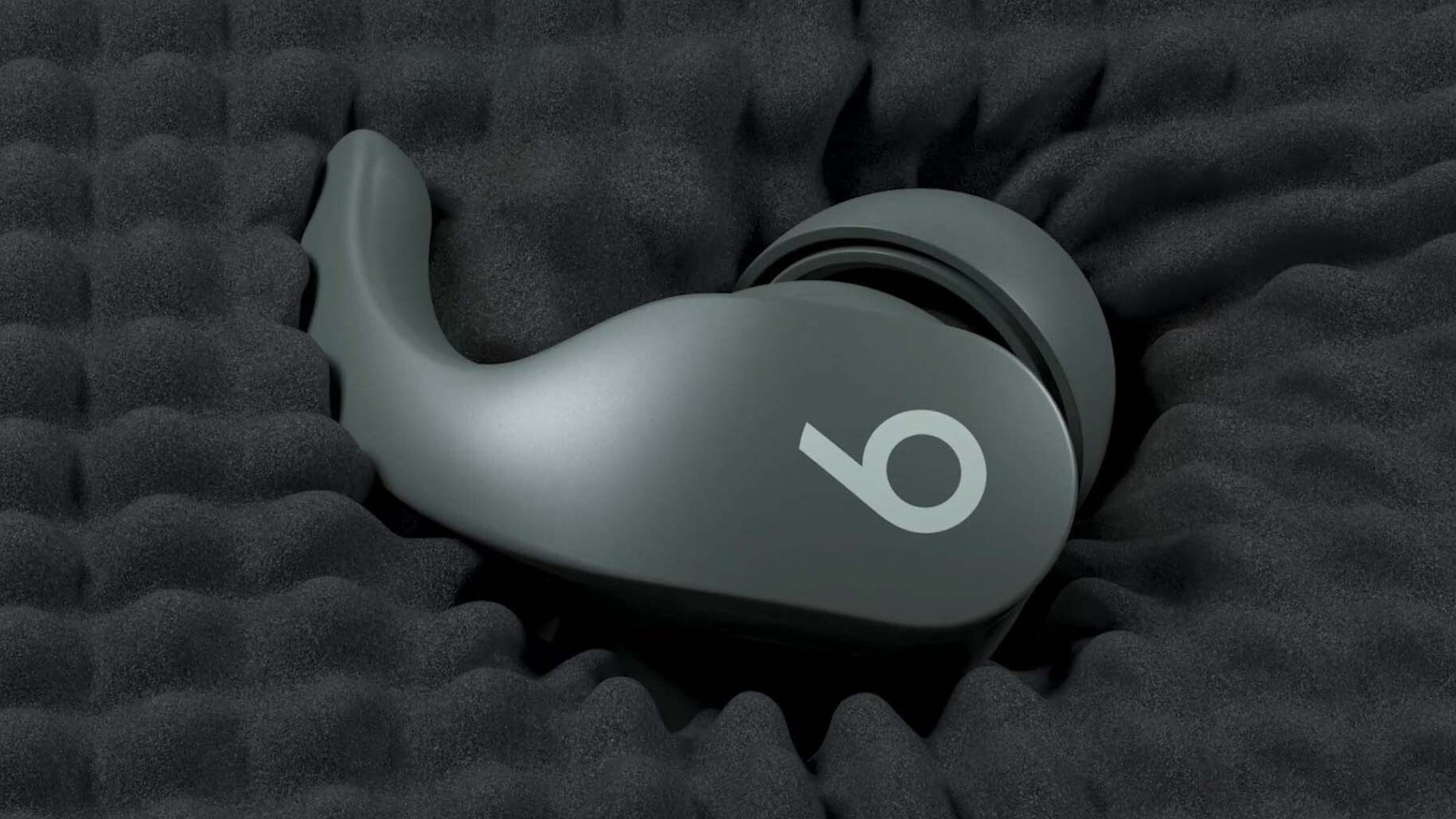 The H1 chip is, of course, the major reason you'll pay a little more for the Beats Fit Pro than the recently announced Beats Studio Buds. This enables them to use Apple Music, Apple TV, and FaceTime with hands-free Siri and spatial audio capabilities. Another reason these are more expensive than conventional earbuds is that they contain active noise cancellation, which reduces outside noise.
While the earphones were designed to function with both Android and iOS devices, Android users will not have access to all of the capabilities. They'll be cut off from an always-listening aide as well as spatial audio.
These flaws aren't deal-breakers, given how many earbuds lack spatial audio at this time – plus Beats has a wonderful Android app that lets you tweak your controls – but they may encourage you to go with a more Android-friendly alternative like the Sony WF-1000XM4 instead.
Sound Quality:
For the Fit Pro, Beats claims it fully revamped its unique transducer, resulting in "an entirely original acoustic architecture" that promises balanced and strong sound. When you first turn on these earbuds, you'll notice that last bit right away. This type has a significantly stronger low-end tone than the Studio Buds. The punchier bass also creates greater depth, allowing more opportunity for vocalists, instruments, and other aspects to shine without feeling squeezed or monotonous.
Guitars ring out in the chaotic metal of Every Time I Die, which is accompanied by loud drumming. Even in genres where things can easily spiral out of control if the tuning is slightly off, the bass is sufficient and never overpowers. The Fit Pro has a clarity that's ideal for genres including blues, bluegrass, ambient, electronic, and more. The precise details highlight Beats' entire variety of tones across all of those genres. Bass, fiddle, guitar, and mandolin all stand on their own for acts like Nickel Creek, offering space for each to shine.
Battery Life:
The Fit Pro, according to Beats, has some of the best battery life of any of their earbuds, lasting roughly 6 hours per charge with 18 hours in the charging case with ANC turned on. That's around an hour and a half more per charge than Apple's flagship true wireless earbuds, and it's a big improvement over the AirPods Pro.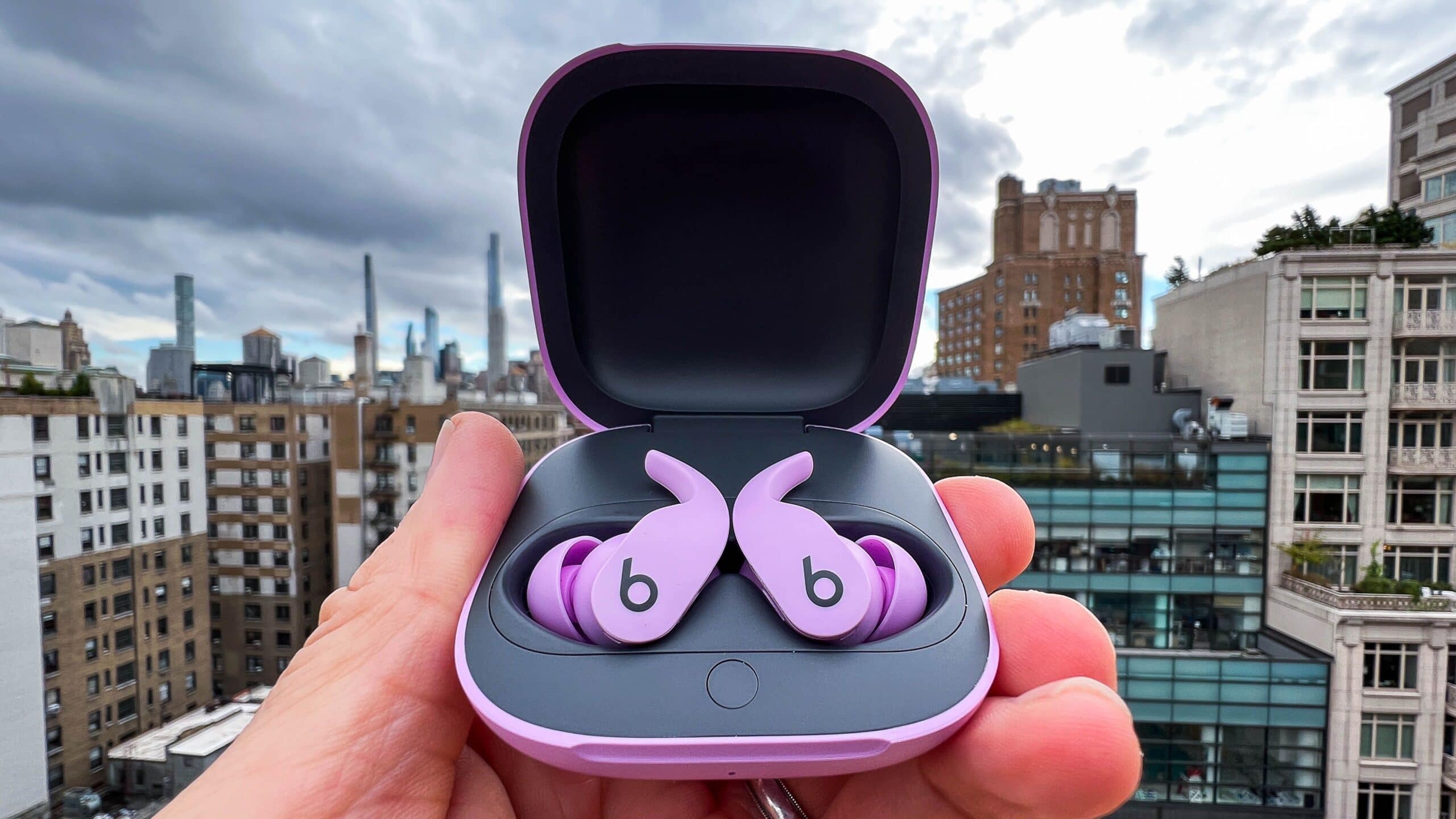 With ANC switched off, the Fit Pro will last even longer – albeit the battery life will be a little shorter if you're using it to converse instead of listening to music.
Overall, the battery life is comparable to other noise-canceling earphones, which is excellent but falls short of truly wireless earbuds without ANC. The silver lining is that the buds allow rapid charging, which means they may be fully charged in around an hour after only five minutes on the charger.
The only big letdown in terms of battery life is that, unlike the AirPods Pro, the Fit Pro does not enable wireless charging, which means you'll have to keep a USB-C charging cord handy whenever you need to recharge them.
Also Read:  Google Pixel 6 and Pixel 6 Pro: Everything You Need To Know!