Reviews
Smartwatches
Samsung Galaxy Watch 4 Review: Best From Samsung
Here is the Samsung Galaxy Watch 4 Review, a smartwatch that is the latest and best from samsung.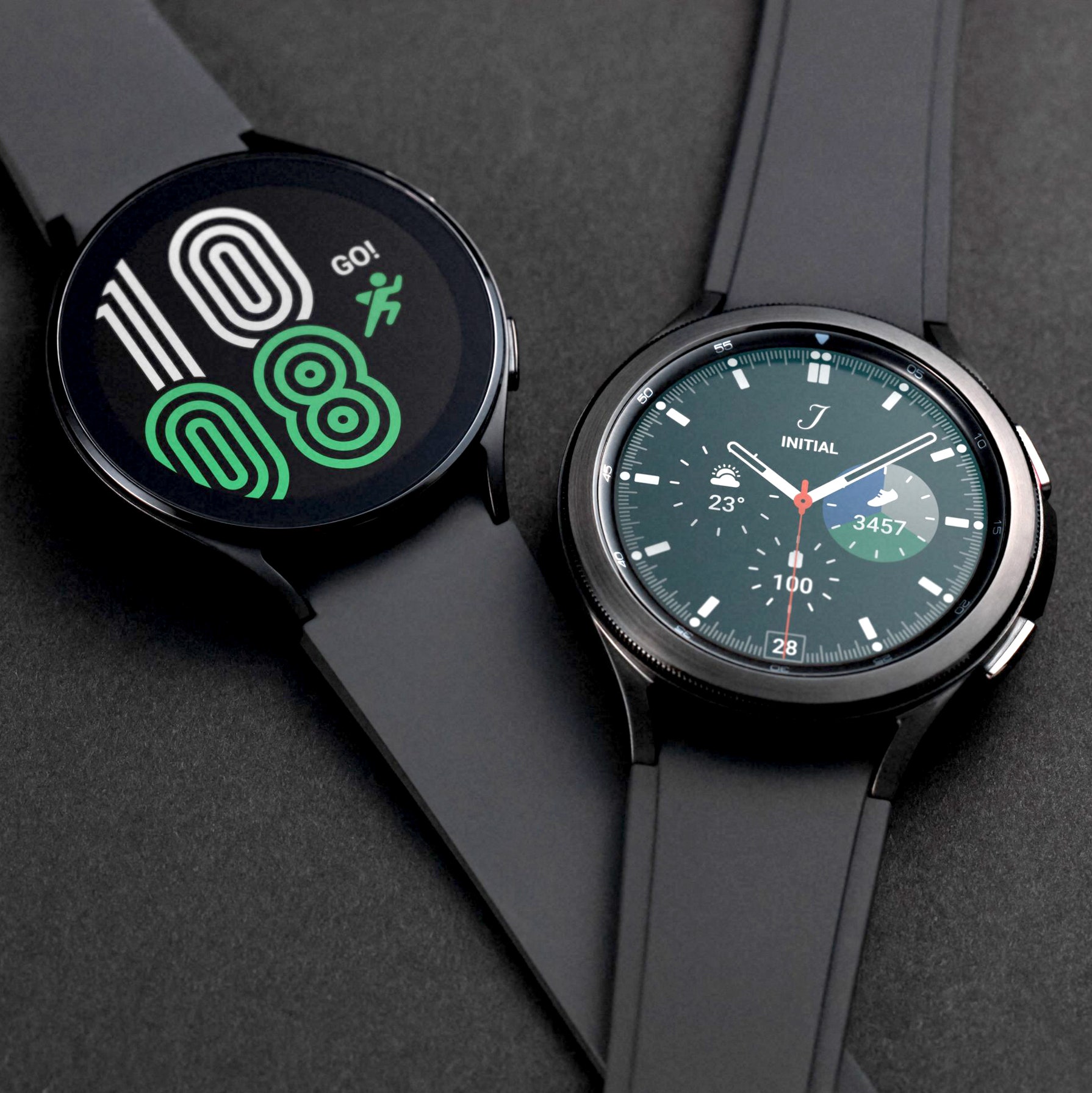 The Samsung Galaxy Watch 4 is a follow-up to one of our favorite smartwatches of all time, and it's the first time the firm has embraced Wear OS software in a long time. It's not your normal Wear OS watch, though; it's dubbed One UI Watch 3 and was created by Samsung with the assistance of Google. We are here with the full Samsung Galaxy Watch 4 review for you.
The Watch 4 is suitable for anyone looking for a top-end smartwatch that can track workouts as well as offer a lot of other smart features that many alternative wrist companions can't. On paper, the overall upgrade is limited in software and hardware, but the Watch 4 is suitable for anyone looking for a top-end smartwatch that can track workouts as well as offer a lot of other smart features that many alternative wrist companions can't.
The Galaxy Watch 4 comes with a three-in-one health sensor that can measure heart rate, take ECGs, and assess body composition – it's the first big wristwatch to have bioelectrical impedance analysis (BIA). The Galaxy Watch 4's battery life isn't a major worry, but it isn't the most long-lasting smartwatch. With normal to severe use, it can last up to two days, and three days if you're not working out or using functions like GPS.
That's being said, let's dive into the full Samsung Galaxy Watch Review
Price
The 40mm Bluetooth model of the Galaxy Watch 4 costs $249.99, while the 40mm LTE model costs $299.99.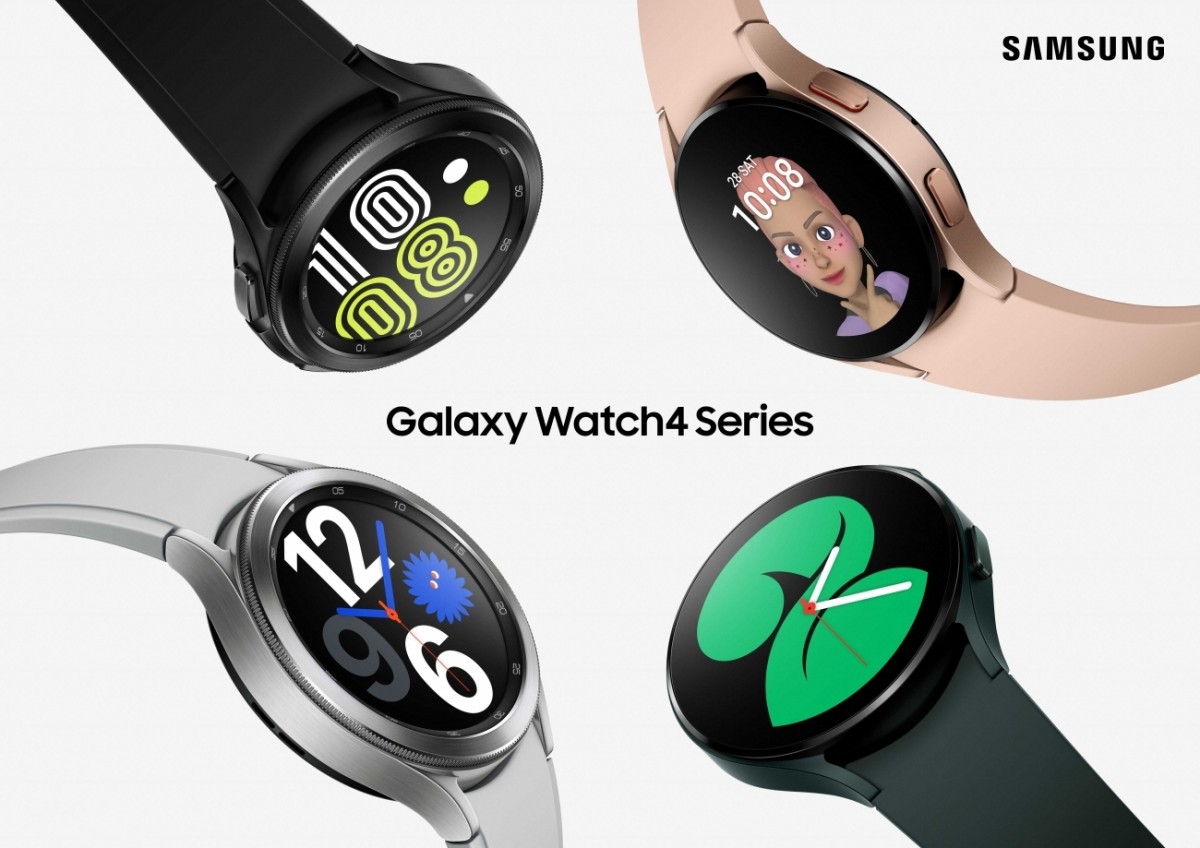 The 42mm Bluetooth model of the Galaxy Watch 4 Classic costs $349.99, while the 42mm LTE model costs $399.99.
Design
The Samsung Galaxy Watch 4 is a small smartwatch that fits easily around your wrist. The Samsung Galaxy Watch 4 Classic is a good choice if you want something a little chunkier or with a rotating bezel. The Galaxy Watch 4 provides a smaller design, with two buttons on the right-hand edge and little else to detract from its clean appearance. There are two variants available, one with a 40mm watch face and the other with a 44mm body. Aluminum is used in both variants. 
The 40mm model is 40.4 x 39.3 x 9.8mm and weighs 25.9g, while the 44mm model measures 44.4 x 43.3 x 9.8mm and weighs 30.3g. The default strap is a rubberized one, although Samsung sells a variety of choices, and any size Watch 4 can be fitted with ordinary 20mm watch straps – but they won't sit as flush against the body as Samsung's official curved bands.
Display
Samsung has chosen an AMOLED panel for this watch, and it's bright and colorful even in direct sunshine, with very strong colors that make the most of the number of watch faces featured – over 20 out of the box, most of which are fairly configurable, and plenty more available to download. The 40mm model has a 1.2in, 396×396 panel, while the larger 44mm model has a 1.4in, 450×450 panel. For what it's worth, these are the same screens featured in the Watch 4 Classic's two sizes.
One advantage of OLED technology is that it offers an always-on display option, which keeps the clock and certain other information on-screen all the time – though at a significant cost to battery life, so I'd only recommend it if you charge your phone every day. Additional screen options, such as improved touch sensitivity for gloved use or a water lock to limit touch input while swimming or bathing, demonstrate that Samsung has considered the other issues that a touch-sensitive smartwatch might cause.
Software and Performance
Samsung's Exynos W920 CPU and 1.5GB of RAM power the Watch 4. This is sufficient power to operate a range of programs without stuttering. This is one of the most responsive smartwatches we've ever encountered. This speed isn't as evident as on a smartphone or laptop, but it is noticeable when compared to other smartwatches, and it allows you to utilize a range of apps when the GPS functions are active, for example. Both variants of the Galaxy Watch 4 have 16GB of storage. 
Samsung's software efforts in recent years have centered on Tizen, and the software running on the Galaxy Watch 4 looks a lot like it. Instead, this is Wear OS 3 with Samsung's own overlay on top, known as One UI Watch 3. It features a number of Samsung apps that you'll be familiar with if you've previously owned a Galaxy Watch, but it's essentially a Wear OS. That means you can use the Google Play Store, and while Wear OS isn't the best-supported platform in terms of apps, you have more/a lot more/whatever options than Tizen. Meanwhile, the design is still distinctly Samsung.
The software on the Galaxy Watch 4 looks good and runs well, and all of the apps available on the Google Play Store are installed and ready to use. This is a superior option to Tizen, yet it retains all of the advantages that made Tizen software so popular.
Fitness
You may monitor not just your heart rate, but also blood oxygen levels, irregular heartbeats, sleep quality, stress, and a key new one: body composition, thanks to an array of sensors. The Galaxy Watch 4 employs bioelectrical impedance to determine the proportion of fat, muscle, and water in your body, similar to many smart scales. It takes about 30 seconds to complete the test, which entails touching the buttons with two fingers for the duration.
The Samsung Health app on your phone is used to communicate data. Only the ECG and blood pressure measurements are shared with the Samsung Health Monitor app, which is only available on Samsung phones. You can't take an ECG or a blood pressure reading unless you have a Samsung phone with the app installed, so keep that in mind if you're using an Android smartphone.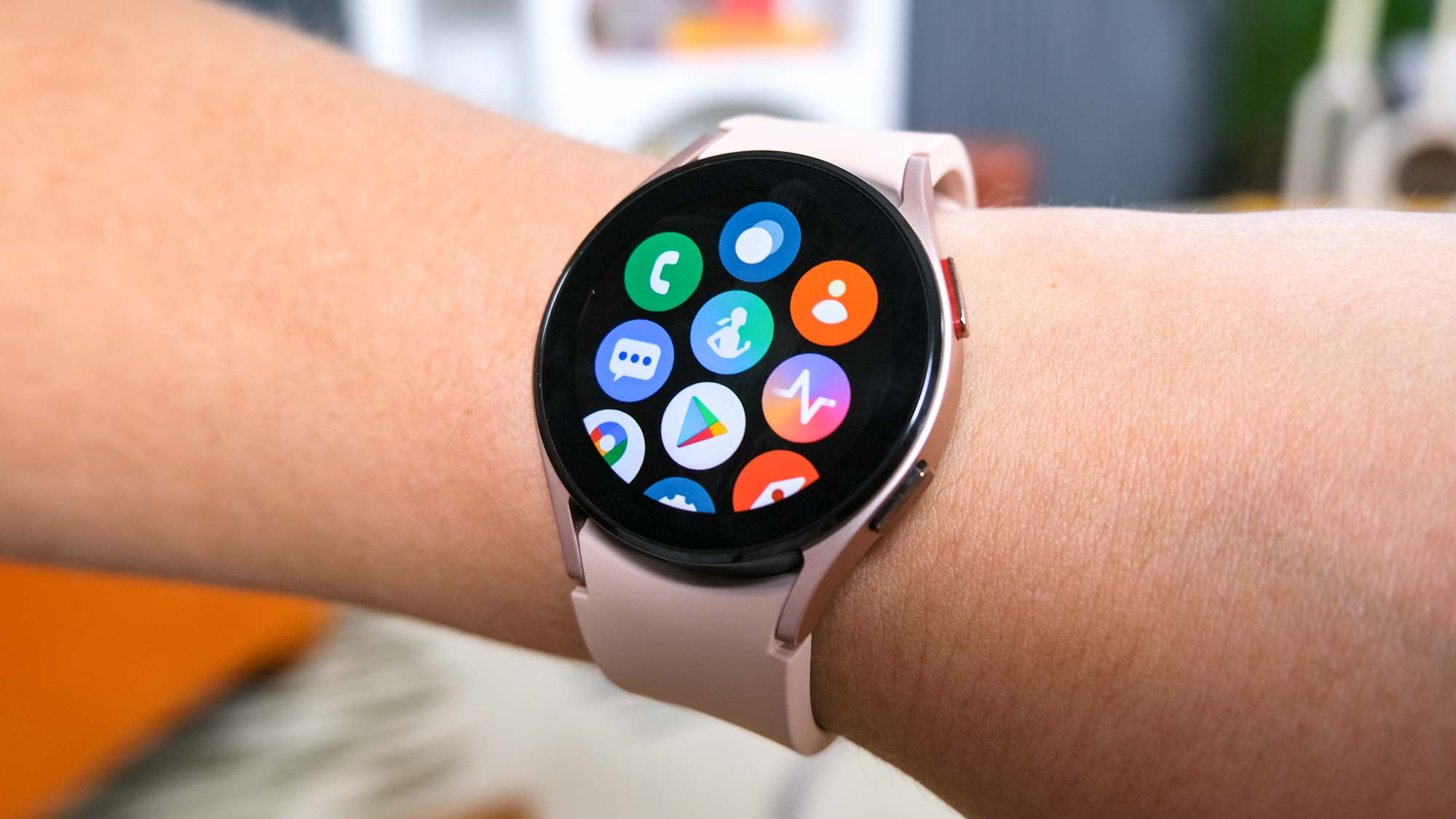 There is, of course, step and fitness tracking in addition to those health functions. There are 13 trackable workouts installed by default, but Samsung Health has more than 80 to pick from if your favorite isn't one of them. Automatic workout tracking is there to assist, and it has impressed me with its consistency, kicking in even on short walks – and incorporating stats from the first few minutes or so before the workout mode is activated.
Battery Life
The 361mAh battery in the 44mm Galaxy Watch 4, which we reviewed, provided excellent battery life during our testing period; we found that the smartwatch would last at least two days on a single charge even with intensive use, and if you're not regularly using fitness features, you can expect the watch to last three days. 
The 40mm version has a smaller 247mAh cell, which we haven't had the opportunity to test yet. We've seen a minor variation in battery life between the smaller and larger Samsung smartwatches in the past, but don't expect the 40mm model to be significantly different.
A charging pad is included in the box, which is surprising given that Samsung has been removing charging pads from its smartphones in recent years. You'll only get the cable here, so you'll need to find a charging block or put it into a USB-compliant device.
Verdict
Because some of the best Samsung Galaxy Watch 4 features are only available on Samsung phones, you'll be able to get the most out of this smartwatch if you already possess one. Samsung's Tizen design has evolved significantly in recent years, and combining it with Wear OS capabilities gives you access to the complete variety of wearable apps available on the Google Play Store.
The Samsung Galaxy Watch 4 isn't the most feature-packed fitness watch on the market, but it's suitable for most people thanks to GPS, a superb heart rate monitor, and a variety of other functions – but certain capabilities require a Samsung phone.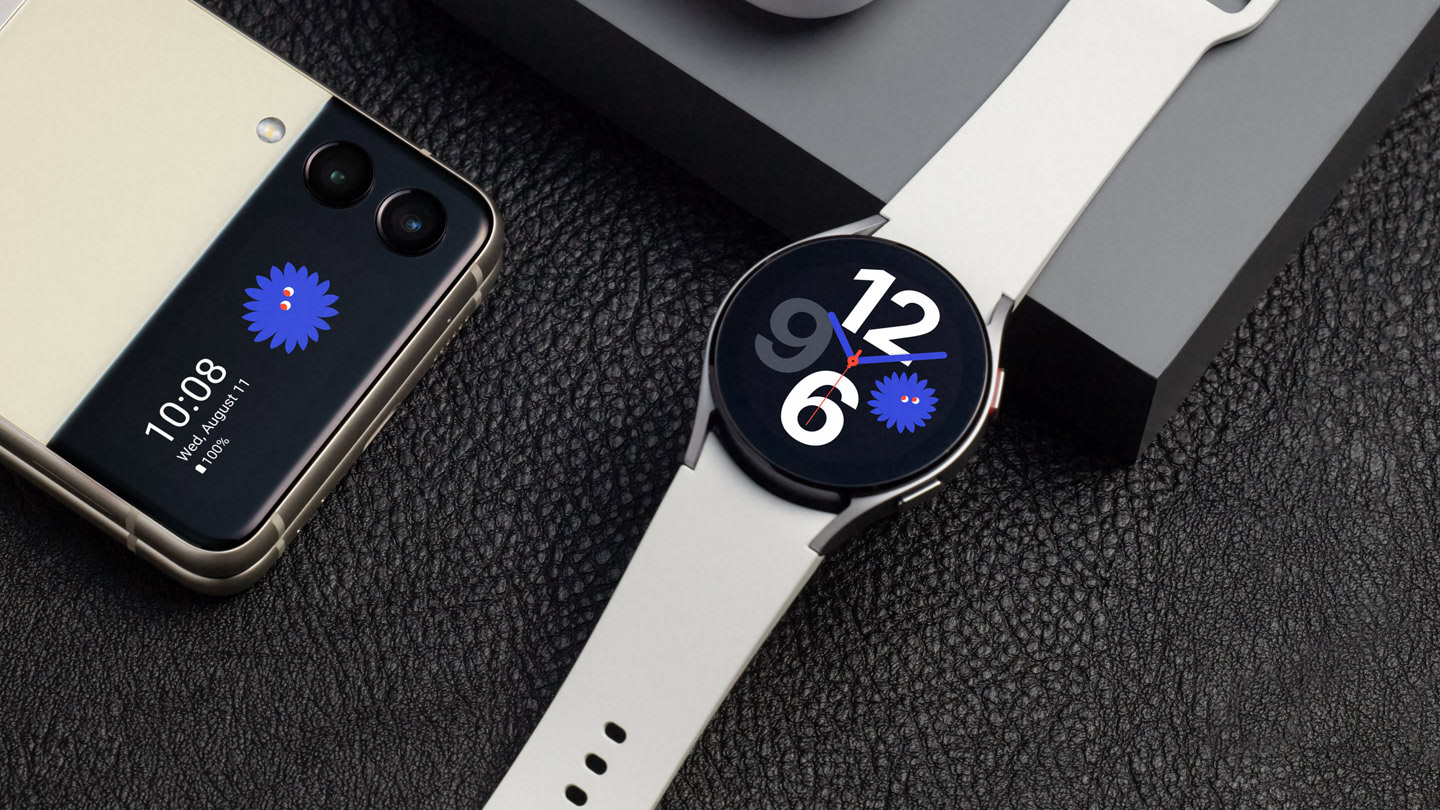 Samsung has dropped iPhone support on the Galaxy Watch 4, which is a bummer for folks who own an iPhone but don't want an Apple Watch. Furthermore, as previously stated, some of the health-monitoring capabilities are incompatible with Android phones from other manufacturers. You probably won't need the Galaxy Watch 4 if you have a recent generation of the Galaxy Watch.
There's not much new here, especially when compared to the Galaxy Watch Active 2, so it might not be for you. The spinning bezel is one of the most intriguing aspects of the Galaxy Watch series, and you won't find it on the regular Galaxy Watch 4. If you prefer a tactile bezel, the Galaxy Watch 4 Classic is the way to go.
Also Read: Fossil Gen 6 Review: Latest from Fossil