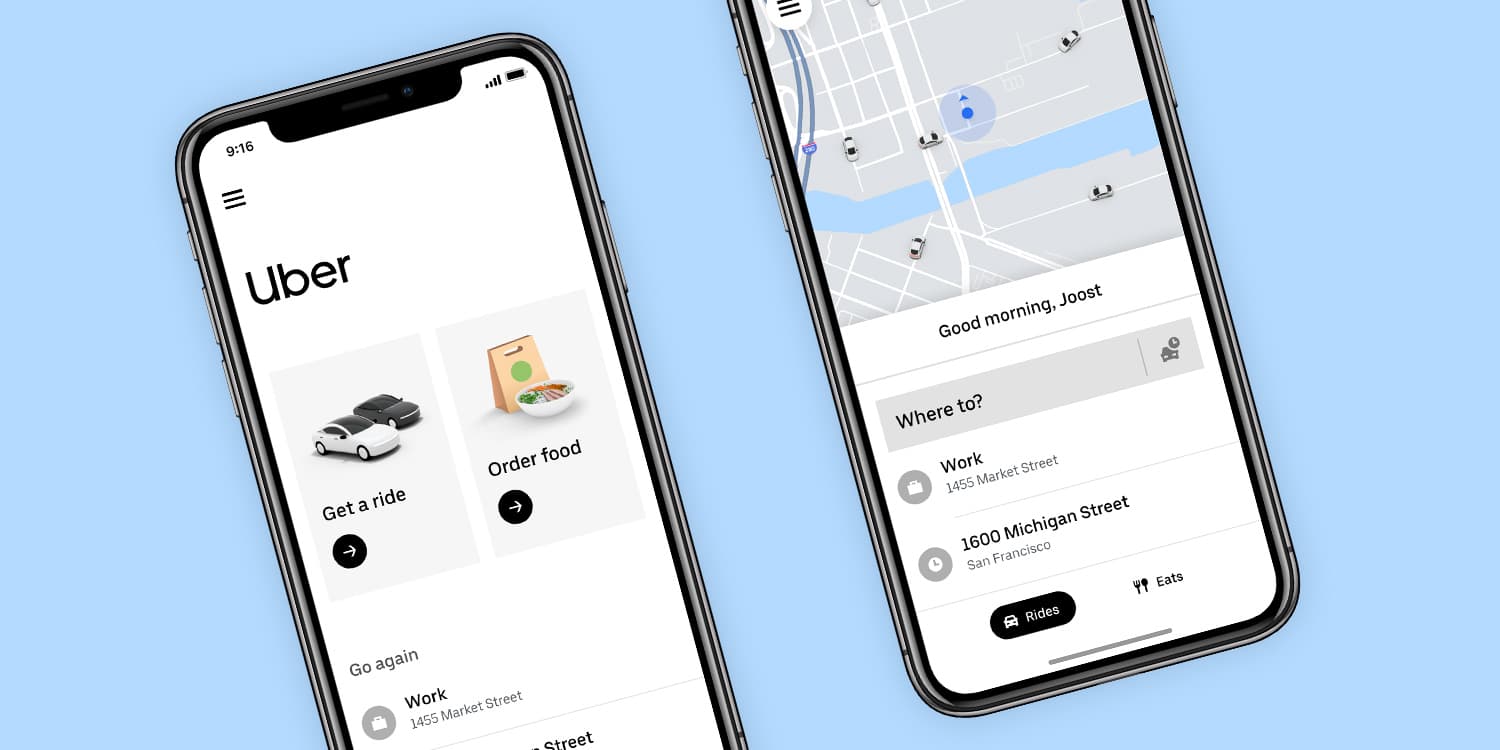 In today's fast-paced world, ride-hailing apps have become an essential part of our daily lives. One such app that has revolutionized the way we commute is Uber. With its user-friendly interface, affordable pricing, and reliable service, Uber has become the go-to choice for millions of users worldwide.
In this article, we will take a closer look at the Uber app review – its features, usability, and overall user experience. So, fasten your seatbelts, and let's dive into the world of Uber!
Uber is known for its real-time tracking and driver rating system, which ensures a safe and secure ride for users. The app's easy-to-use interface allows users to book a ride in just a few clicks, and its transparent pricing structure eliminates any surprises or hidden charges. Uber also offers a range of ride options, from economical to premium, catering to the diverse needs and preferences of its users.
Whether you're a student on a budget or a business traveler in need of a luxury ride, Uber has got you covered. So, let's explore the features of the Uber app and see why it has become a top choice for ride-hailing around the world.
Uber app Features
The Uber app is known for its range of features that make it one of the most user-friendly ride-hailing apps available. One of its key features is its real-time tracking system, which allows users to track their driver's location and estimated arrival time. This feature not only adds to the convenience of the ride but also enhances the safety and security of the user.
Another feature that sets Uber apart from other ride-hailing apps is its driver rating system. After each ride, users can rate their driver and leave feedback, which helps Uber maintain a high standard of service and ensure a safe and reliable experience for all users.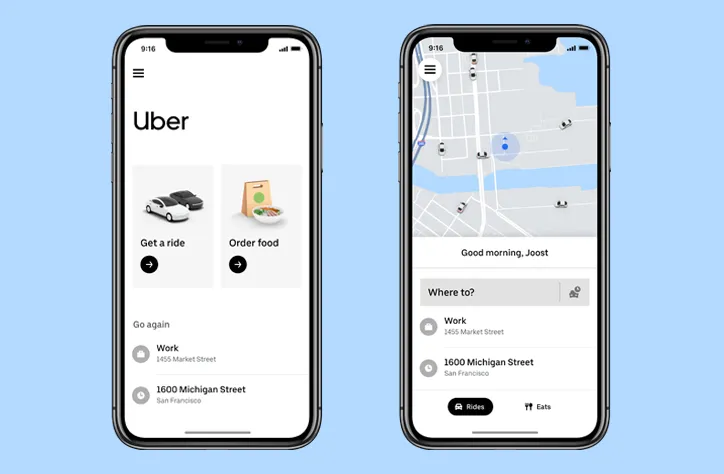 The app also offers a feature called "UberPOOL," which allows users to share rides and split the fare with other riders, making it a more affordable option for those on a budget.
In addition to these features, Uber also offers a range of ride options, including economy, premium, and luxury rides. Users can choose the ride option that best suits their needs and preferences, with options ranging from basic cars to high-end vehicles. Furthermore, the app provides a transparent pricing structure, with upfront fares that eliminate any surprises or hidden charges.
Uber App Usability 
Uber app's usability is one of its key strengths, making it one of the most user-friendly ride-hailing apps on the market. The app has a simple and intuitive interface, allowing users to book a ride in just a few clicks.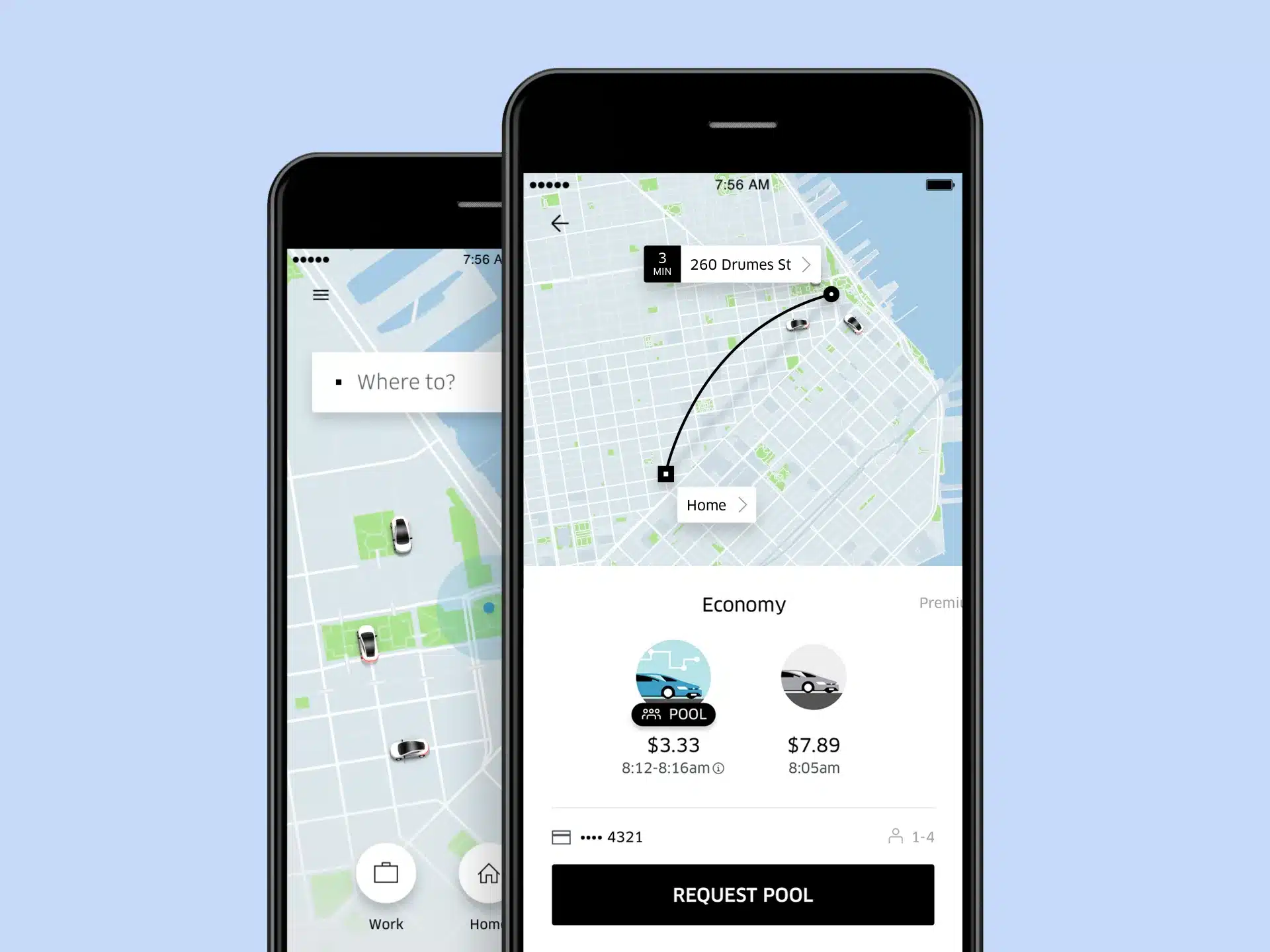 Upon opening the app, users are greeted with a map that displays their current location, making it easy to set a pickup location for their ride. The app also provides estimated fares and wait times, giving users a clear idea of what to expect before booking a ride.
Another aspect of the app's usability is its flexibility in payment options. Users can easily add their credit or debit card details to the app and use it for payment, eliminating the need for cash transactions. The app also offers the option to split fares with other riders, making it more affordable for groups or those on a budget.
User experience and design
The user experience and design of the Uber app are both top-notch. The app's interface is clean, simple, and easy to use, ensuring that users can quickly and easily book a ride. Users can input their pickup and drop-off locations, view ride options and prices, and track their driver's location in real time.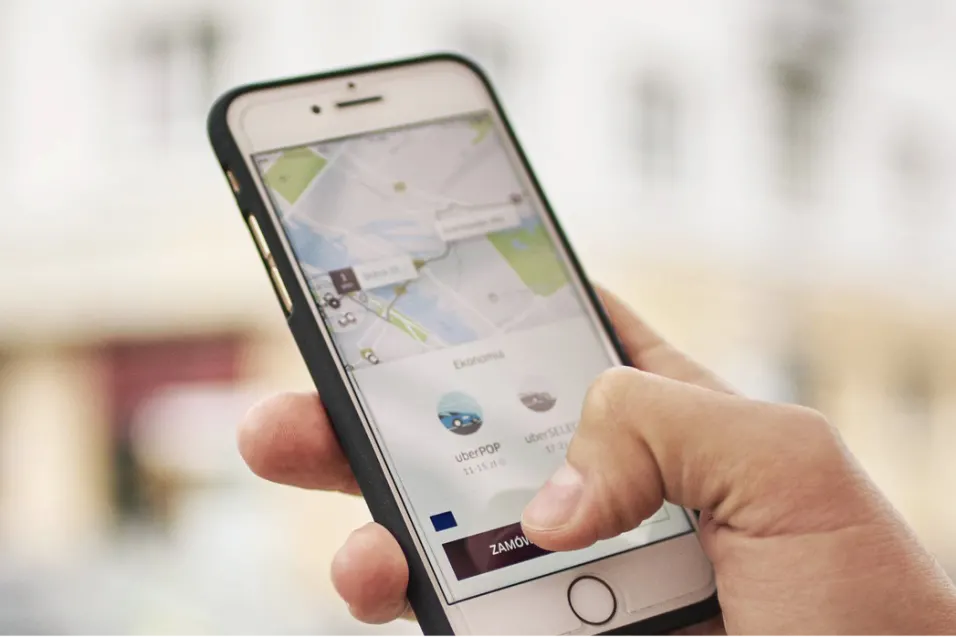 The app also allows users to rate their drivers and provide feedback, ensuring that the company can improve its service and maintain a high level of customer satisfaction. Additionally, the app's color scheme and overall design are visually appealing and modern, making it a pleasure to use.
One of the app's standout design features is its use of maps. The app's map view is integrated seamlessly into the user experience, allowing users to easily set their pickup location and see their driver's location in real-time. The map view also displays traffic and route information, helping riders understand the best route to their destination.
Conclusion
In conclusion to this article of Uber App Review, the Uber app is a well-designed, user-friendly platform that offers a seamless experience for riders looking to hail a ride. Its array of features, including in-app payments, real-time tracking, and driver ratings, make it a popular choice for users worldwide. The app's usability and design are both top-notch, providing a straightforward and enjoyable experience for users.
The company's focus on customer feedback and continuous improvement ensures that the app remains a market leader in the ride-hailing industry. Overall, the Uber app's success can be attributed to its combination of innovative features, user-friendly design, and commitment to customer satisfaction.
Also Read: Rapido App Review | User Experience | Design | Price And Affordability