Listicle
8 Best MP3 Converter Apps You Need to Try
MP3 is a widely used digital audio file format that is supported by practically all media players and devices. When converting video/audio to audio files, most of you choose to use the MP3 format since it is more convenient. The best MP3 converter apps are required to accomplish this aim on your PC.
Today, there are a variety of methods to watch media, including utilizing the best MP3 converter applications to convert your video into more useful formats. You can listen to music, view movies, and play games on your phone. But what about video files from which you only want the audio? 
This is achievable thanks to a slew of excellent free apps accessible in the app store. Various sorts of films, on the other hand, require different conversion algorithms. To be secure, it's always a good idea to install a third-party program on your Android smartphone or tablet that allows you to convert regular video to MP3.
The most widely used audio format is MP3. These files can be prepared at a number of bit rates to ensure that the file's quality and size are balanced. Because of the file's small size, it has become the usual format for transferring files over the Internet. All recent browsers accept this format, making it the greatest audio file format for browser compatibility as well.
Naturally, there are a plethora of video conversion applications accessible on the Google Play Store, making it tough for consumers to choose the best alternative. With this in mind, we've compiled a list of the top eight conversion applications.
Now let's have a look at these 8 Best MP3 Converter Apps-:
1. Video to Mp3 Converter by Linterna Apps-
This is a very straightforward video conversion program that allows you to select a video file from your smartphone or tablet and convert it to an MP3 file. It is considered one of the best mp3 converter apps. All of the alternatives are clearly labeled, making it simple to select the best one for your device.
 You may also choose the bitrate at which the converted file is converted, giving you greater control over the audio file's quality. While getting started with video conversion is straightforward, you may go straight to a video, open it, and choose this program from the list of applications that appear to be compatible with the video. The video will subsequently be instantly converted to MP3 by the app.
It's worth noting that this software is rather light, so it won't take up a lot of space on your device. It's a free app from the Google Play Store with a few adverts thrown in for good measure. There are no in-app purchases in this game. This software is compatible with Android 3.0 and above devices.

2. Trim & Convert-
This is a basic yet elegantly designed video converter program, with all of the settings prominently shown on the main page. You can play a video file from your device, a YouTube video, or audio files that have already been converted.
There's also the option of selecting video files directly from your smartphone's Gallery, which might save you the hassle of manually searching for them in the file manager. To prevent clogging up your native storage space, you can store the audio files directly on the SD card.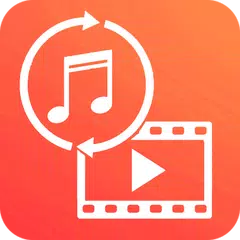 The program is simple to use, and conversion takes only a few seconds, however, conversion speed varies depending on the type of smartphone used. This program can handle audio bitrates of up to 320 kbps and will undoubtedly produce a high-quality MP3 file. This is a free, ad-supported download from the Google Play Store. To use the app, you'll need a smartphone that runs Android 4.1 or above.

Also Checkout: 8 Best Photo Editing Apps for iPhone
3. EaseUS Video Editor-
EaseUS Video Editor, again from the EaseUS firm, is another free MP3 converter for Windows 10. It converts media file types in practically all popular and common formats and is entirely free. With its assistance, you can easily convert video or audio files to MP3 files without sacrificing quality. 
Aside from that, it's a complete video and audio editor. It comes with a variety of additional visual effects to make your films more appealing. Most significantly, it allows anybody, including those with no prior knowledge of video editing, to make a magnificent and remarkable video with only a few clicks.
4. YTD Video Downloader & Converter-
With just a few clicks, you can convert and download videos from YouTube, Facebook, Dailymotion, Vimeo, Metacafe, and many more sites on both Windows and macOS devices.
YTD Video Downloader & Converter transforms and downloads high-definition videos from a variety of popular streaming sources. The videos you download using YTD Downloader may be converted to a variety of video formats, including .p4,.mov,.wmv,.avi,.mp3, and .p. It is said to be the best converter for mp3.
These file conversion choices are provided by YTD so that you may play these video files on Windows, Mac, iOS, or Android. YTD is a powerful video downloader and converter that works across a wide range of platforms. Most people would be satisfied with the free version. If you want an ad-free experience or bulk downloads, the premium version is the way to go.
Also Checkout: 8 Best Live Wallpaper Apps for Windows 10
5. Accountlab–
This is a well-designed tool that, in addition to converting movies to audio, also allows you to trim audio or video files, making it a capable audio/video editor. If you have a video file of a song you enjoy, this program can convert it to a regular MP3 file in a couple of seconds.
This tool compares well to some of the greatest video-to-audio converter applications available, supporting audio bitrates of up to 320 kbps. To obtain a decent notion of your editing talents, you may edit or alter video files and play them back on the program.
The app's audio cutter tool may be quite handy for making personalized ringtones for your smartphone. Taking this into consideration, this app is by far the most feature-rich we've come across. This app is available for free on the Google Play Store, however, it contains advertisements, as is typical of similar apps.
The software is compatible with Android devices running version 2.3.3 or higher, which includes many older Android smartphones and tablets.
6. 4K Video Downloader-
4K Video Downloader lets you download and convert movies, playlists, channels, subtitles, and more from a variety of websites. You may use this program to extract audio from video footage.
4K Video Downloader simplifies the process of downloading videos from sites such as YouTube, Dailymotion, TikTok, Facebook, and Vimeo. Using the "Smart mode" function speeds up offline downloads and conversions.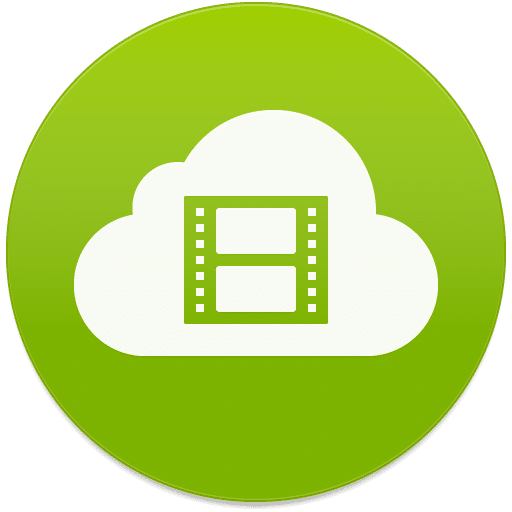 Furthermore, the entire process of both downloading and transcoding videos is simple. It allows for a quick download and allows you to keep the video in its original quality after conversion.
Also Checkout: Best Gaming Monitors In 2021 To Boost Your Gaming Setup (Top 10)
7. Any Video Converter Free-
This is the solution for you if you need a quick and versatile YouTube to MP3 converter. You might be excused by mistaking Any Video Converter Free for a program for converting from one video format to another based on its name. While this is one of its capabilities, it can also be used to download YouTube videos and save them as MP3 files, which is precisely what we're searching for!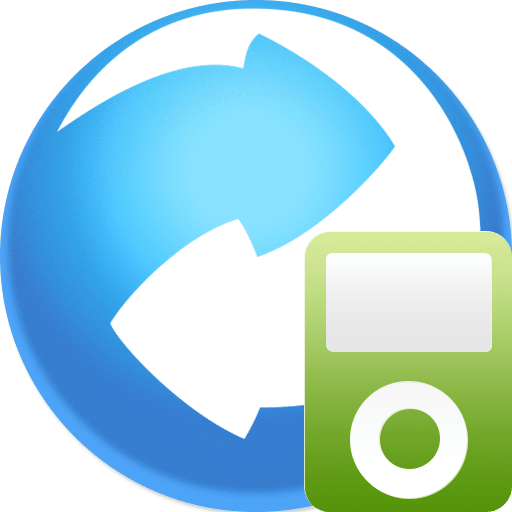 Because YouTube to MP3 conversion isn't the only function of the application, it's a little bigger than you may imagine, but don't let that deter you (but take care not to install the optional adware during setup).
It may seem excessive to utilize such a powerful and diverse piece of software for a single activity, but downloading MP3s is as simple as putting in the URL of a YouTube video and waiting for it to finish. Then click the Convert Now button and choose MP3 as the output format. It's unfortunate that there isn't a one-click option for converting YouTube to MP3, but it's not a significant inconvenience.

8. ClipGrab-
ClipGrab is an absolute joy to use, and it makes converting from YouTube to MP3 a breeze with the exception of the Opera browser, which you can easily omit if you choose.
From the start, the delightfully basic UI provides you with a pleasant sense of how simple things will be. ClipGrab will spring into action when you copy a YouTube URL to the clipboard, offering to download the corresponding video for you.
Even if this doesn't happen – you might not have the software open yet, for example — all it takes is a fast paste into the appropriate field. After that, you may indicate that you want to download the audio as an MP3 file before clicking the 'Grab this clip!' button to do so. You'll have the MP3 you're looking for in no time.
Conclusion –
There are many MP3 converters on the market, and deciding which one to use might be tough. When choosing a tool, you can refer to our instructions and precautions. Audio quality, simplicity of use, security requirements, and speed are all important elements to consider when picking an MP3 converter. 
So here is the list of the best 8 mp3 converter apps. Make sure to check them out
Also Checkout: 10 Best AirBnB Alternatives For Travel Enthusiasts