Reviews
INFINIX INBook X1 Pro Review: Parameters and features
The need for portable computing continues to rise as the year 2021 draws to a close. Interest is high worldwide, with more individuals buying computers than ever before to keep up with their work from home activities. Now lets have a look at INFINIX INBook X1 Pro review.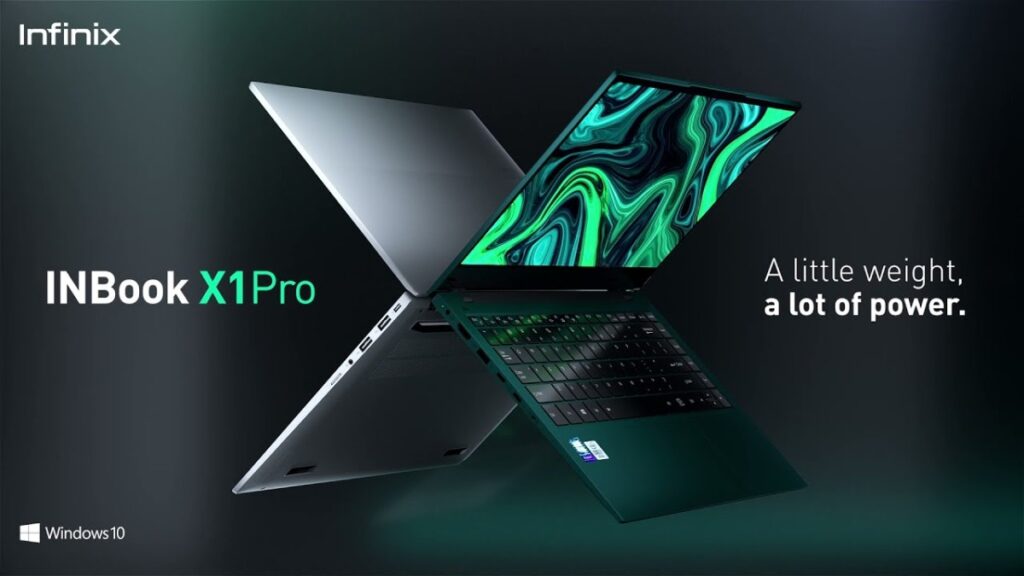 The INFINIX InBook X1 Pro is only available with a Core i7 CPU, 16GB of RAM, and a 512GB SSD, and it was priced at Rs. 55,999 upon launch. There are a few more minor distinctions between models. First, the Pro version includes a fingerprint sensor, but the two lower-priced models do not. Second, the former comes with a Wi-Fi 6 module, but the subsequent two only have Wi-Fi 5 capabilities.
Here will provide you all needed information and INFINIX INBook X1 Pro review. Check it out  below.
While gaming laptops like the Lenovo Legion 7 or the MSI GS66 Stealth are popular among gamers throughout the world, work and casual entertainment laptops on a budget are in considerably more demand. The Infinix Inbook X1 laptop series is a good option if you're a student searching for a laptop for everyday usage or a working joe looking for a powerful computer. The Inbook X1 Pro seems excellent on paper, with a long list of respectable specifications in a small package.But how does it fare in the real world? Well, I'm here to respond to that. I've been using the Infinix INBook X1 Pro laptop for about a week now, and here's what I have to say about it. Is it a good buy, and how does it stack up against the Realme Book and Mi NoteBook in the sub-Rs. 60,000 pricing range?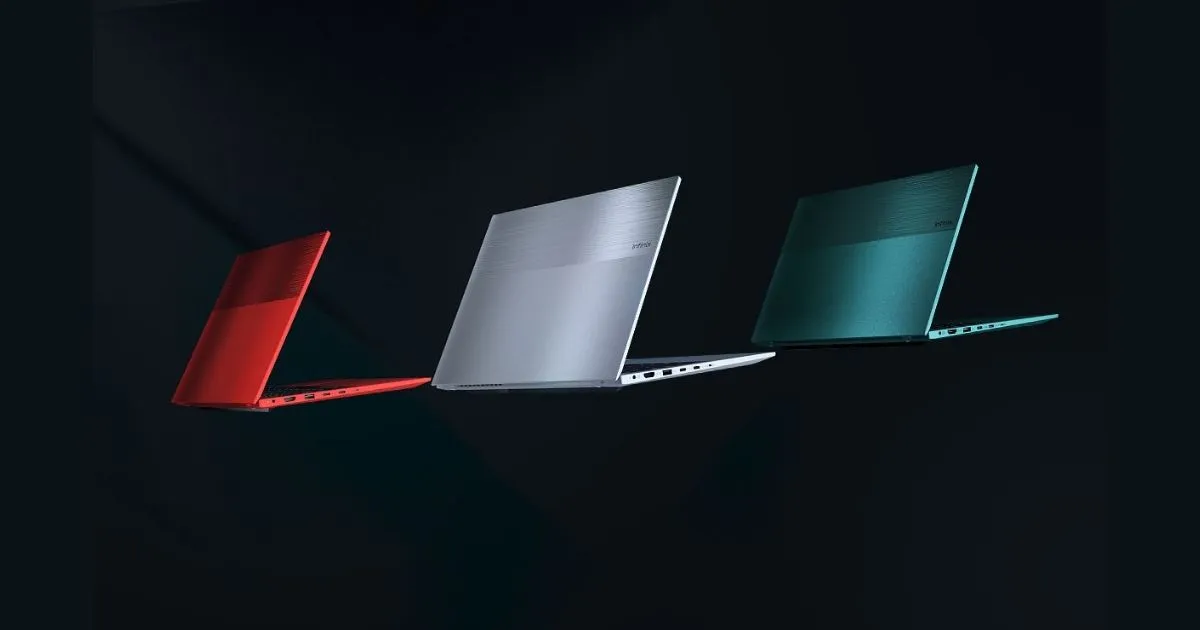 Although Infinix has released two distinct versions, the InBook X1 and InBook X1 Pro, they are nearly similar. The InBook X1 comes in two models; at the time of launch, the base variant with a 10th Gen Intel Core i3 CPU, 8GB of RAM, and 256GB SSD was priced at Rs. 35,999, while the other option with a Core i5 CPU, 8GB of RAM, and 512GB SSD was priced at Rs. 45,999. According to Infinix's website, the real MRP of the Core i5 variant is Rs. 59,999, which is a big difference. However, it is only accessible through Flipkart, where it is priced for Rs. 49,999, so we used it as the basis for our value-for-money calculation.
Nobel Red and Aurora Green, as well as the more subtle and professional Starfall Grey, are available in all three selections. They are supposed to be available on Flipkart, however stock appears to be restricted.
INFINIX INBook X1 pro review-specifications & features
Design of the Infinix InBook X1.
The first thing I noticed about my review device was its colour, which was, of course, precisely what Infinix intended. A laptop this eye-catching may appeal to a large number of individuals, as there aren't many others like it. The bright red and green alternatives will draw attention everywhere you go, and if you like that, any one might brighten your day. The majority of individuals, though, will most likely continue with grey.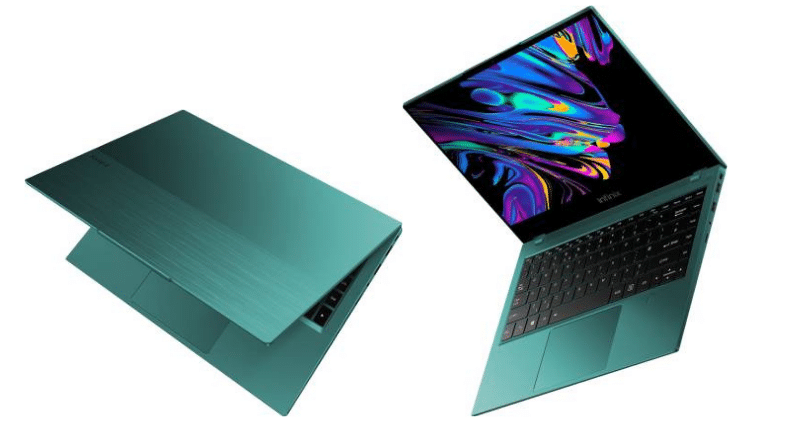 Infinix has chosen a dual-textured lid; most of it is sandblasted metal, but a thick, distinguishing band at the top has a more polished finish with a brushed texture. Infinix's logo is modest and subtle. I did see some little fingerprint smudges thereafter using the laptop but it will be easy to wipe away. 
Specifications for the Infinix InBook X1.
Surprisingly, Infinix has chosen Intel's 10th generation 'Ice Lake' CPUs for its first laptop portfolio rather than the current 11th generation. The InBook X1 comes with a dual-core Core i3-1005G1 or quad-core Core i5-1035G1 CPU, while the InBook X1 Pro comes with a quad-core Core i7-1065G7 CPU. While not the most recent or quickest products from Intel, these should be enough. They're all made on a 10nm technology and have nominal TDPs of 15W. The Core i7 CPU has Intel's integrated Iris Plus GPU, whereas the Core i5 and Core i3 processors have the less powerful Intel UHD integrated graphics.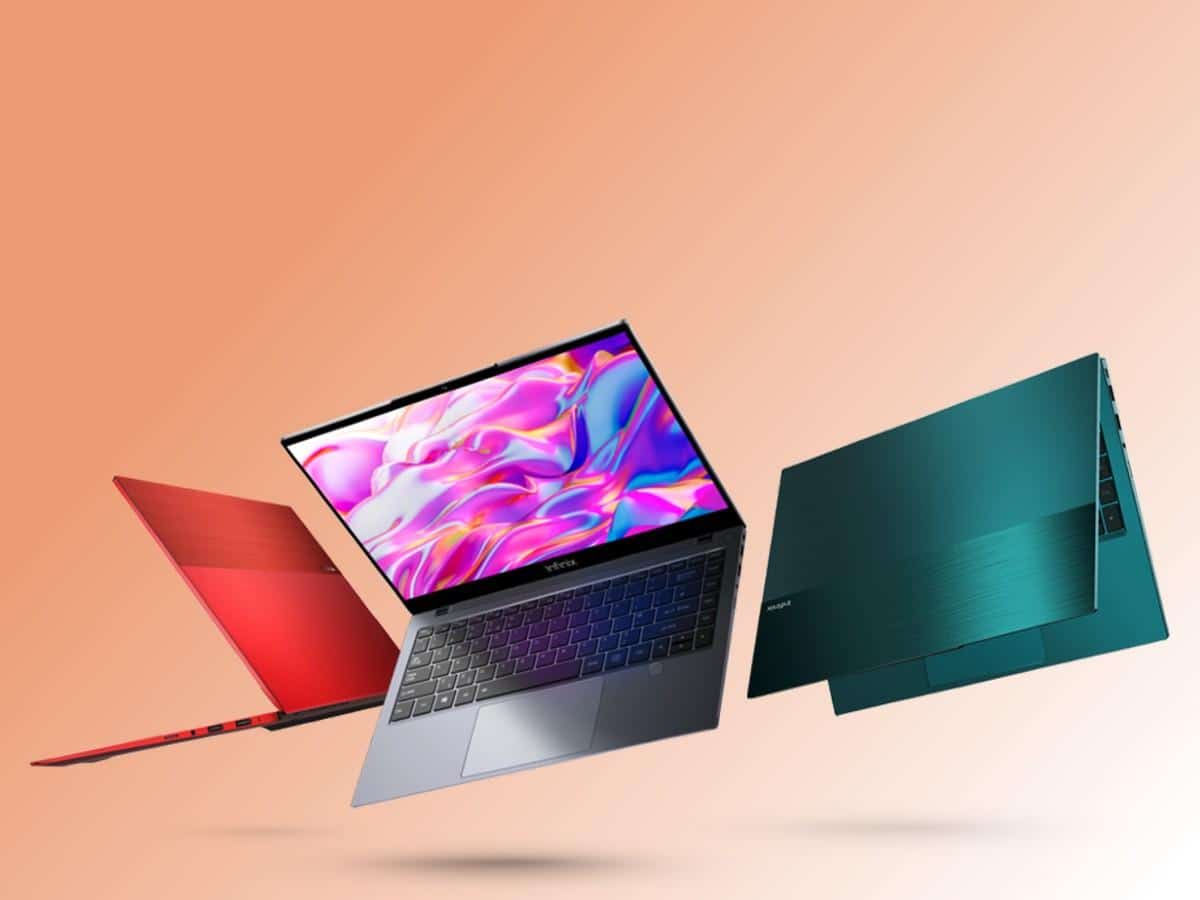 The RAM in both InBook X1 models is 8GB, while the RAM in the InBook X1 Pro is 16GB. This RAM is LPDDR4X, which means it's fast. The InBook X1 Pro offers 16GB of storage space. This RAM is LPDDR4X, which means it is soldered and cannot be upgraded. The Core i3 model features a 256GB SSD, while the Core i5 and Core i7 models have 512GB. According to Infinix, M.2 NVMe SSDs were utilised, so an upgrade should be doable, however it is unclear whether consumers would find it easy to open up the chassis.
All three share the same 14-inch 1920×1080 full-HD display with a refresh rate of 60Hz, a peak brightness of 300 nits, and NTSC colour gamut coverage of 72 percent. The battery has a capacity of 55Wh, and Infinix claims 13 hours of movie playback time, as well as charging to 70% in 55 minutes. Bottom-firing stereo speakers with individual tweeters and woofers are available, as is DTS audio.
Usage and performance of the Infinix InBook X1.
For this review, I received the InBook X1 with a Core i5 processor. Although the requirements on paper aren't quite up to current, previous-generation hardware is just OK. Day-to-day performance was smooth and trouble-free, and consumers seeking for a low-cost laptop in the thin-and-light sector are unlikely to have really high workloads, so the InBook X1 should be adequate for at least a few years.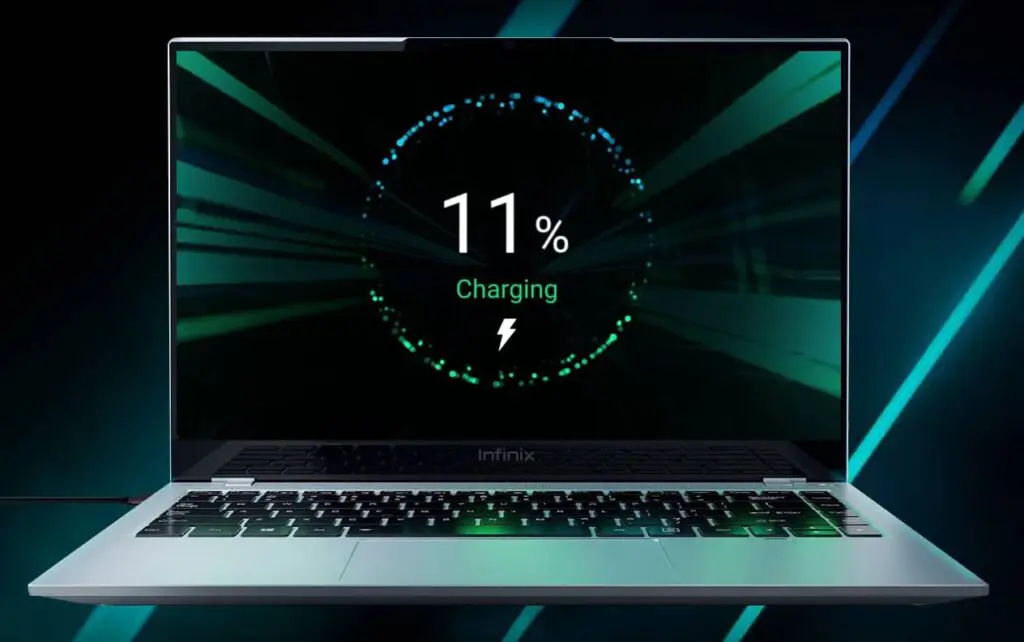 You'll be OK if you're a student, home user, or office worker who mostly needs to surf the Web, create documents, chat, and email, with some light creative work thrown in. With a somewhat spongy but enough travel and a quiet overall motion, the keyboard is suitable for productivity. 
CONCLUSION
Infinix has managed to keep the price of this slim-and-light laptop with an all-metal frame, backlit keyboard, and 14-inch display quite cheap. There are a few useful features, like the webcam switch and USB Type-C quick charging, but there are also numerous flaws, most notably the poor trackpad. The major method Infinix appears to have cut costs is by using previous-generation CPUs, which isn't such a terrible thing considering that even older laptops are anticipated to last at least 3-4 years before being outrun by software.
This is clearly not the laptop for gamers or anyone who needs considerable processing power for content production or other types of work.However, if you're a student, professional, or even a home user looking to cover the fundamentals of productivity, entertainment, and communication, there's now another viable option in the laptop market.
Given that Infinix's pricing plan is unclear and supply appears to be restricted, we'll have to settle with the current market price of Rs. 49,999 for the Core i5 model. This means it competes with the Xiaomi RedmiBook 15 Pro (Review), which has a faster CPU but a worse display and less useful features. Overall, Infinix makes a strong case for itself, and the InBook X1 is well worth considering at this price. So here we conclude all the features and prices in INFINIX INBook X1 Pro review. Give us feedback in comment section below.
Also Checkout: Alienware M15 R6 Review – Beast in Gaming Laptops