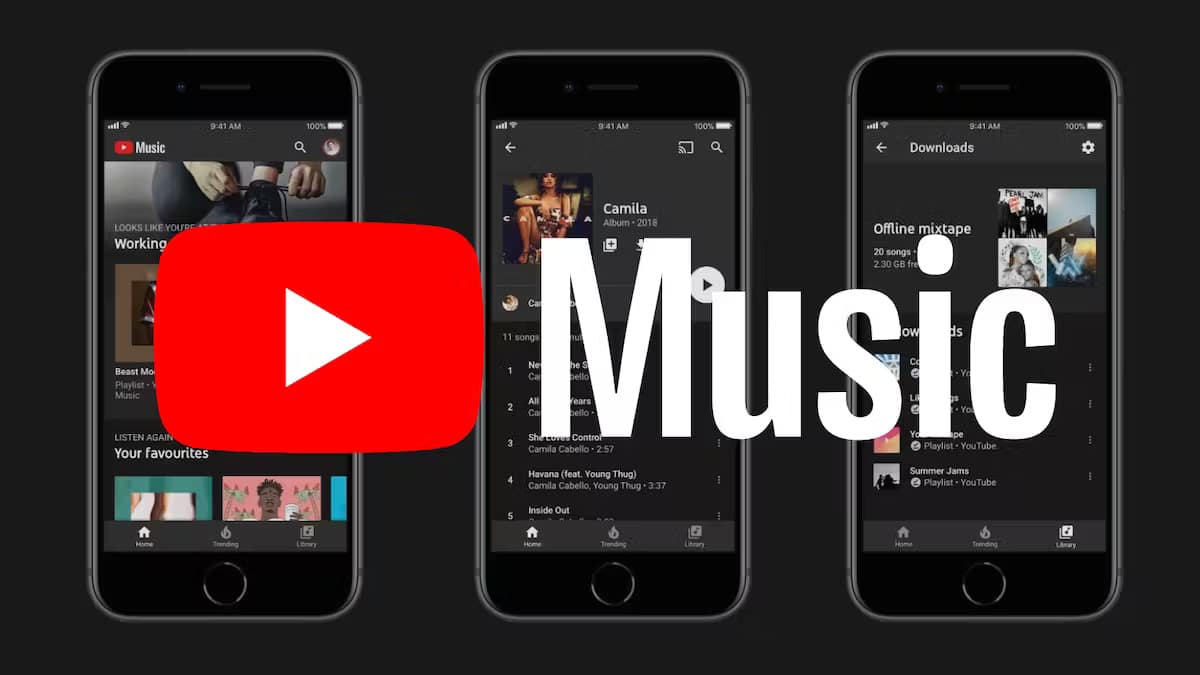 In the world of music streaming apps, YT Music stands out as a popular choice for music enthusiasts. With its vast library and seamless integration with YouTube, YT Music offers a unique listening experience.
In this comprehensive YT Music app review, we will delve into its functions, design, user experience, and usability, providing you with valuable insights to help you make an informed decision.
Functions
YT Music has a vast library of songs, albums, and live performances that span many different genres. The software offers users access to official music videos, remixes, covers, and even user-generated content from YouTube, expanding its capabilities beyond simple music streaming.
Additionally, YT Music delivers individualized recommendations based on user preferences, curating playlists and coming up with ideas that are catered to each user's particular inclinations.
YT Music offers an array of impressive functions that cater to the diverse needs of music enthusiasts. Users can explore the vast music library, discover new artists, and enjoy a seamless streaming experience. The app's ability to play official music videos adds an extra layer of immersion, allowing users to visually experience their favorite songs. Furthermore, YT Music's offline playback feature enables users to save their favorite tracks and playlists for offline listening, making it convenient for those who are on the go or in areas with limited internet access.
Design
The design of YT Music is sleek and visually appealing. The interface is clean and intuitive, making it easy to navigate through different sections of the app. The integration of album artwork, high-quality images, and intuitive icons enhances the visual experience.
The use of a dark theme option adds a touch of elegance and makes the content pop. Overall, the design of YT Music creates an immersive and aesthetically pleasing environment for users to enjoy their favorite music.
YT Music has a straightforward and aesthetically pleasing design. The user interface has a clear, user-friendly structure that finds a balance between simplicity and elegance. The aesthetic experience is improved and a little bit of personalization is added with the inclusion of background themes, artist photos, and album artwork.
The user-friendly navigation and clear icons make it simple for users to browse the app's various areas and locate what they're looking for. For music enthusiasts, YT Music creates a fun and beautiful environment thanks to its elegant design.
User Experience
YT Music prioritizes user experience, providing a seamless and personalized journey for music enthusiasts. The app's interface is user-friendly, with a familiar layout that resembles other popular music streaming platforms. Users can easily search for specific songs, albums, or artists, and the app offers smart suggestions as they type.
The "Your Mixtape" feature generates a personalized playlist based on the user's listening history and preferences. Furthermore, the app allows users to create their own playlists and access them offline, ensuring uninterrupted music enjoyment.
User experience is a top priority at YT Music, with the goal of giving each user a seamless and customized trip. The app's clever recommendation system examines users' listening patterns, tastes, and most-liked videos to produce personalized playlists and suggestions.
Users can find new music that suits their likes thanks to this personalized touch, making for a pleasurable and interesting experience. The YouTube integration enhances the user experience by providing a variety of music-related content in addition to audio tracks.
Usability
With a variety of features that improve accessibility and convenience, YT Music shines in usability. Users may listen to their favorite music on a variety of devices thanks to the app's availability across numerous platforms, including iOS, Android, and web browsers. For individuals who enjoy both music and music videos, YT Music smoothly syncs with YouTube to offer a unified experience.
Additionally, the app allows background play, allowing users to listen to music even when their device is locked or they are using another app. Users can navigate and access their favorite music and playlists with ease thanks to YT Music's simple and user-friendly layout.
Additionally, YT Music offers a range of convenient features that further enhance its usability. Users can create personalized playlists, save albums for offline listening, and easily manage their music library. The app's intuitive search function enables users to quickly find specific songs, artists, or albums, ensuring a hassle-free browsing experience.
Furthermore, YT Music's seamless integration with Google Assistant allows users to control their music using voice commands, providing a hands-free and effortless way to enjoy their favorite tracks. With its focus on user-friendly features and smooth functionality, YT Music ensures that music enthusiasts can fully immerse themselves in a seamless and enjoyable music streaming experience.
Conclusion
In conclusion to this article of YT music app review, YT Music is a compelling music streaming app that offers a diverse range of functions, a sleek design, a seamless user experience, and high usability. With its extensive music library, personalized recommendations, and integration with YouTube, YT Music provides users with a versatile platform for discovering, organizing, and enjoying their favorite songs and music videos. The app's user-friendly interface and convenient features make it an excellent choice for music enthusiasts who want a comprehensive and immersive music streaming experience.
Whether you're searching for the latest hits, exploring niche genres, or enjoying curated playlists, YT Music has something for everyone. Download YT Music today and embark on a musical journey that combines the best of music streaming and YouTube content.
Also Read: Ajio App Review | User Experience | Design