Operating System
Apps
External Subscription Option Is Now Available For Netflix On iOS
A new upgrade to Netflix on iOS will include an external subscription option, which, if selected, will direct users to the company's website. According to rumours, Apple has been charging a 30% tax on in-app transactions made through the App Store for quite some time.
Not only Netflix, but Spotify also offers an external subscription option to iOS users. When the user selects the subscription option in Netflix on iOS, a pop-up window reminds them that Apple is not liable for the transactions they make.
After the user chooses to continue, the app takes them to the official website where they may complete the remaining steps of the membership purchasing transaction. Because of its in-app transaction approach, Apple has been in the news and is being examined all over the world.
According to 9to5 Mac, Netflix is working on providing a new option for iOS users that would send them to its website where they can complete a new Netflix membership.
A few individuals originally exposed this information, which was then validated by 9to5Mac. This functionality is planned to be made available to all users globally.
For the uninitiated, Netflix formerly permitted "reader applications" to give external URLs for users to immediately log in and pay for a membership from outside of the App Store.
Reader applications are apps that provide digital material such as periodicals, newspapers, books, radio, music, or video as their primary function. The new update is now accessible to iPhone and iPad owners all across the world.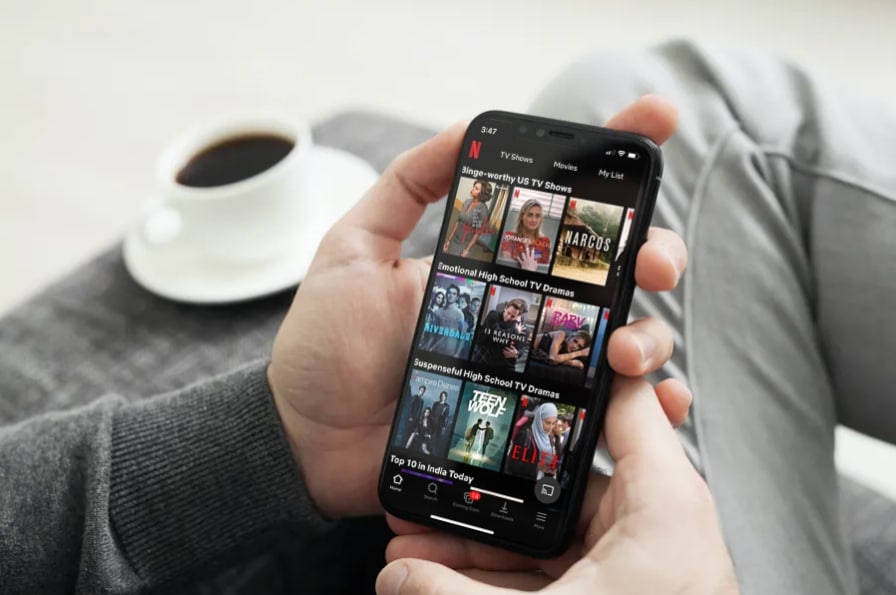 According to the complaint, when you touch the subscribe button, a notice appears that states "you're going to leave the app and travel to an external website." This is the App Store stating that Apple is not liable for the next transaction because it will take place on the Netflix platform.
"Any accounts or transactions made outside of this app will be maintained by the developer "Netflix," and your App Store account, saved payment methods, and associated services, such as subscription management and refund requests, will be unavailable." Apple is not responsible for the privacy or security of transactions conducted with this developer."
Change Your Netflix Plan on an iPhone
You might choose to make adjustments to your Netflix account on your iPhone. Unfortunately, the Netflix app does not enable you to alter your plan. However, you may upgrade or decrease your Netflix plan by using one of the several browsers available in the App Store.
We're using Safari, but the procedure should be the same in any browser. Here's how to adjust your iPhone's rate plan.
Open your iPhone's web browser and navigate to the Netflix website. In the top right corner, tap Sign in and enter your Netflix login information.
Select one of the profiles. Then, in the top left corner, tap the three horizontal bars.
Select Account.

Scroll to the bottom of the page and select Change Plan.

Choose the new plan you want and then press Continue at the bottom. Then, confirm your choice.

As previously stated, upgrading your plan takes effect immediately and you will be charged the entire amount of the higher rate plan. If you reduce your rate plan, the new plan will go into effect at the start of the following billing period.
CONCLUSION
Unless you are alerted by the Netflix team, your Netflix plan will never change. If the price of your membership has changed, check the email address linked with your account. Netflix will notify you if pricing changes occur. As soon as you sign in, you should get a notification on your screen.
You should receive this information around a month before the price increases. According to Netflix, if this occurs, it is because they have introduced more shows and increased the quality of their service.
If you are dissatisfied with the change, you will be able to cancel your membership at any time. Here is all you need to know about Netflix on iOS and its external subscription.
Also Read: 10 Best PDF Reader Books In 2022