Reviews
Headphones
Sony WH-1000XM4 review: The best headphones for noise-cancelling.
Here is the Sony WH-1000XM4 review, a headphone best for noise-cancelling.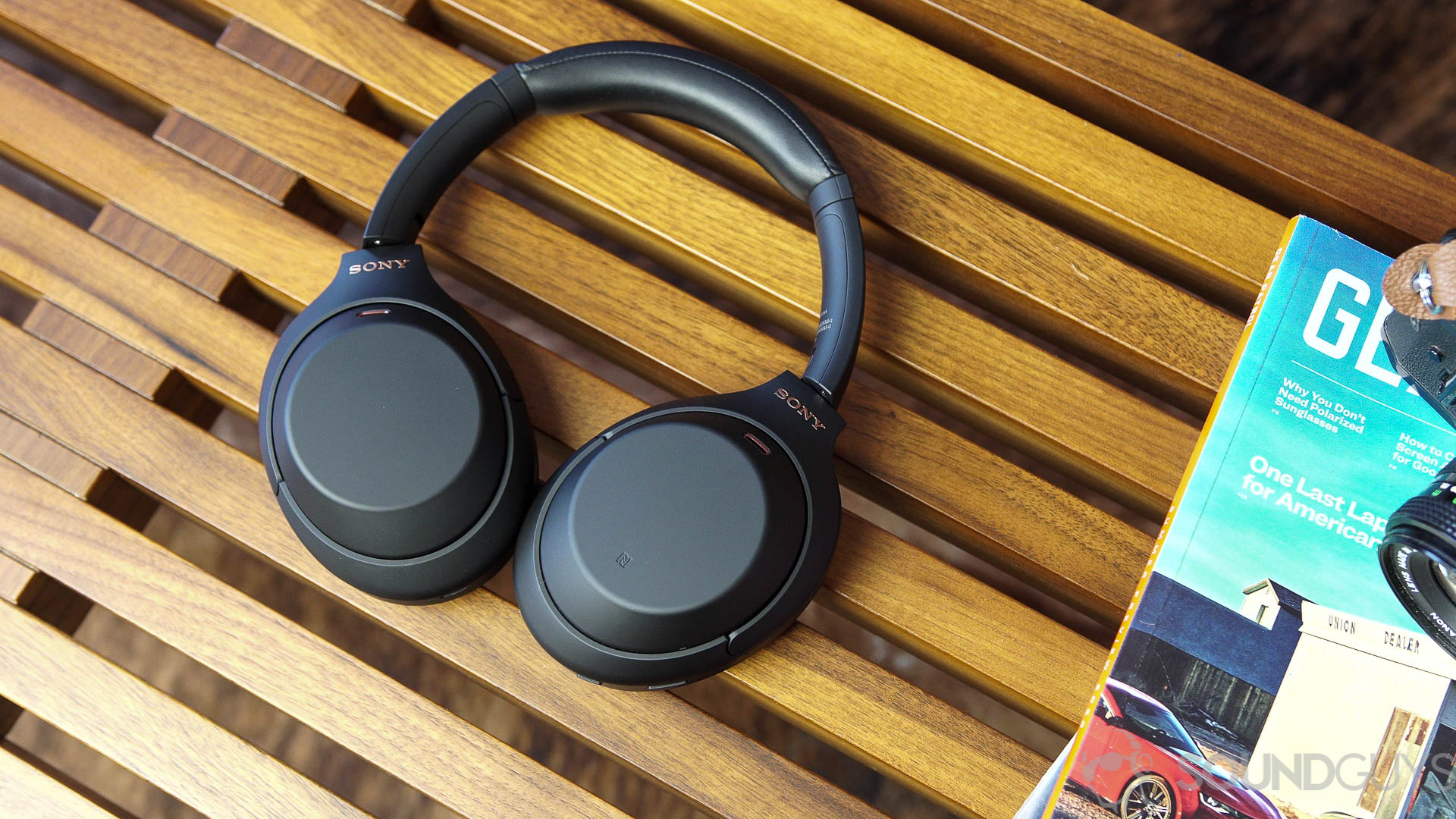 Long before Sony officially announced it, the Sony WH-1000XM4 was the topic of rumours. And it was easy to see why, given how well its predecessor had performed. Is it possible that Sony's upcoming over-ear headphones will improve on sound quality, comfort, and active noise cancellation?. Here is the Sony WH-1000XM4 review which you've been looking for.
Yes, it appears to be possible. The WH-1000XM4 is identical to the original WH-1000XM3 headphones in many aspects, yet it is nevertheless a considerable enhancement that has completely won our hearts. Despite the presence of the Bose 700 and AirPods Max, we believe Sony has produced the greatest headphones available today, as detailed in our Sony WH-1000XM4 review.
Price and availability
The Sony WH-1000XM4 has a $350 MSRP, and most major retailers, including Best Buy, Amazon, and other authorised dealers, are presently selling it for that price. However, sales aren't uncommon – these headphones have recently been priced as low as $278 — so you might want to wait.
You get the same two colour options as the previous model: Black or Silver.
Also Read: 10 Best Keyboards that you can buy in 2021
Design
When looking for the Sony WH-1000XM4, we strongly encourage you to read the box carefully because you could wind up purchasing the WH-1000XM3 instead. Both pairs of headphones appear to be similar. Is this a negative thing? Not totally, at least. The WH-1000XM2 is still the most expensive model in the lineup, but the WH-1000XM4 has a few new features that improve its appearance.
The headband's padding has been slimmed down, and the earpads have been revised to have a 10% larger surface area for better contact with your head. Sony also claims to have "fine-tuned" the headband's curve, though it's unclear how. For smart control, a motion sensor has been included in the left ear cup as well.
The texture of the WH-1000XM4 is one of the most noticeable differences, as it has a soft rubberized coating that gives the headphones a more robust and luxurious feel than its predecessor's plastic chassis. This also implies the cans will be less susceptible to stains and scratches, which was a problem I discovered early on in my testing of the WH-1000XM3.
What has remained the same? Copper accents, colours, embossed Sony insignia, ports, profile, and swivel mechanisms that allow you to store the ear pads sideways. The number of buttons on the left earcup and their positioning, as well as the NFC chip on the right earcup, remain unchanged.
A Sony-branded aux cable, an in-flight adapter (though you may not need it right now), a USB-C charging cable, and a carry bag are included in the box. The latter is essentially the same bag that came with the previous model, with plenty of room to display and store everything, as well as a mesh pocket at the rear to hold extra EDC goods.
Audio 
If you were pleased with the WH-1000xM3, you will be pleased with the WH-1000xM3's successor. Both variants sound practically identical, the end effect is a powerful and dynamic soundstage with plenty of boom and detail to fill your ears. The Bose 700 is warm as well, albeit it pales in contrast to the WH-1000XM4.
Fans of auxiliary cables will be pleased to see that the WH-1000XM4 performs admirably in wired mode. The bass is dialled back a notch, but it's still there, and the midrange takes centre stage. On "Green Light," John Legend's soulful voice and handclap sounds are highlighted, with the bass synths pushed to the background, making for an enticing listen.
Keep in mind that my findings are based on the default signature, which can be tweaked via the Sony Headphones Connect app by changing the frequency levels or choosing from a variety of presets. However, I'm convinced you'll enjoy what you hear even if you don't use the app.
Sony said it has improved the Bluetooth audio upscaling algorithm and added support for numerous codecs (LDAC, AAC, SBC) as well as DSEE Extreme and Edge-AI technologies to improve the fidelity of digitally compressed files. These are impressive sonic specifications for any pair of headphones, especially those under $500. On most of my low-fi recordings and ripped MP3s, I could tell the difference in clarity.
Also Read: Best Gaming Monitors In 2021 To Boost Your Gaming Setup (Top 10)
Active noise cancellation and Ambient Sound
Sony went to great lengths to improve its ANC technology. The WH-1000XM4 has two feedforward mics and the company's unique Dual Noise Sensor technology, which analyses environmental noise and filters it out with the HD Noise Cancelling Processor QN1 chip. 
Sony integrated an NC Optimizer that assesses your ears and creates the optimal listening environment possible based on head size to maximise performance. Along with this, there's an Atmospheric Pressure Optimization feature that changes pressure dependent on altitude, however, it's best used on an aeroplane or while relaxing at a high-altitude ski resort. 
The WH-1000XM4 doesn't feature the same 10 levels of noise cancellation as the Bose 700, but it does include 20 levels of ambient sound, allowing you to hear your surroundings more clearly without taking off the headphones. That is quite an accomplishment, especially considering the feature is still being refined, at least on headphones. Whether it was the dishwasher timer or my fiancée shouting a favour request from another room, I was able to distinguish most of the noises around me.
App and special features
The Sony Headphones Connect app is unrivalled. The app's usefulness is bolstered by its extensive feature set and Sony's commitment to regular firmware updates. Sony made small adjustments to the design, making it look cleaner and simplifying navigation by separating it into three sections: Status, Sound, and System.
The Adaptive Sound Control option, a list of presently connected devices, and media player controls are all accessible through Status. The majority of toggle controls, such as automatic power off, firmware updates, motion detection, and custom button customisation, are located on the system. However, because Sound is responsible for all of the sonic goodness, you will devote all of your attention to it.
We'll start with the Equalizer, which has a flat default but may be tweaked to build your own music profile or replaced with various well-designed presets such as Bass Boost, Bright, Excited, Mellow, Relaxed, Treble Boost, Speech, and Vocal. Each of them works well with the correct type of music; I prefer Treble Boost for hip-hop, salsa, and jazz albums.
We must not overlook the addition of Fast Pair, Android's newest feature that recognises Bluetooth headphones instantly and speeds up the connecting procedure. Even better, it doubles as a Find My Headphones feature by emitting a sound through the headphones, allowing you to locate them quickly.
Finally, there's a feature that many of us expected: multipoint technology. You can use the WH-1000XM4 to connect to two devices at once. Most headphones with this capability need you to pair the second device manually, but these can do it for you instantly. Not only will you receive voice notifications confirming your connection to the two devices, but you'll also be able to see what they are in the app. So far, I'm really enjoying it.
Also Read: 8 Best Live Wallpaper Apps for Windows 10
 Battery life
Folks, this isn't anything new. With ANC turned on, the battery life is 30 hours, and without it, it's 38 hours. You can whine about Sony not increasing the battery life, but this is still a lot of time, and 10 hours more than any Bose noise-cancelling model. 
The rated time is around an hour off, based on my tests, since my pair lasted around 29 hours when listening with ANC on. High volume, extensive streaming, and extra features had little effect on playtimes, therefore Sony deserves praise for its battery management. Battery life stayed constant at 45 per cent over a weekend of over 15 hours of use. Quick charging, which generates 5 hours of entertainment on a 10-minute charge, will also alleviate your low battery anxiety.
Verdict
The Sony WH-1000XM4 is a solid contender for the best noise-cancelling headphones you can buy, offering minor but major improvements in a familiar package. Sony took two years to repair some of the issues in the previous edition that upset us, but it was well worth the wait. These headphones sound fantastic, include noise-cancelling that rivals Bose, and a feature set that allows for playback across a variety of media formats and devices.
Is this enough to justify upgrading from the WH-1000XM3? Yes, if you want more comprehensive headphones and have the financial means to do so. WH-1000XM3 headphones, on the other hand, are great headphones that, if found for around $250, are a steal.