The tragedy of the hard-boiled detective symbolises the historical alone of being a PC player, with stubble as thorny as their wit and a hip-flask for a best buddy. Detective games are more than just a throwback to the 1990s. Today, the genre is well-represented, with everything from classic noir tales to choice-driven adventures and experimental indies in which your decisions drive the plot. 
We have listed some Best Detective Games for you to play.
A good mystery is one of the most enjoyable aspects of a piece of fiction. Those improbable crimes that make your brain spin. Murders that go unsolved, inexplicable disappearances, and baffling puzzles. While reading or watching such stories in novels, TV series, or movies is entertaining, games allow you to go a step further and participate in the investigation yourself, giving you firsthand experience with the satisfaction of solving a case. Here are some of the best detective games.
Let's look at the Best Detective Games to play in 2021-
1. Gabriel Knight: Sins of the Fathers
It's only fitting that we start with one of the detective genre's forefathers. Gabriel Knight: Sins of the Fathers, released in 1993, immersed us in a humid world of murder, voodoo, and mystery in New Orleans. You play the titular figure, a southern-drawling author voiced by Tim Curry, who is more deeply related to the area's grisly happenings than he would like to be. While some of the riddles are frustratingly insolvable in the 1990s, the voice acting, visuals, music, and plot are still fantastic.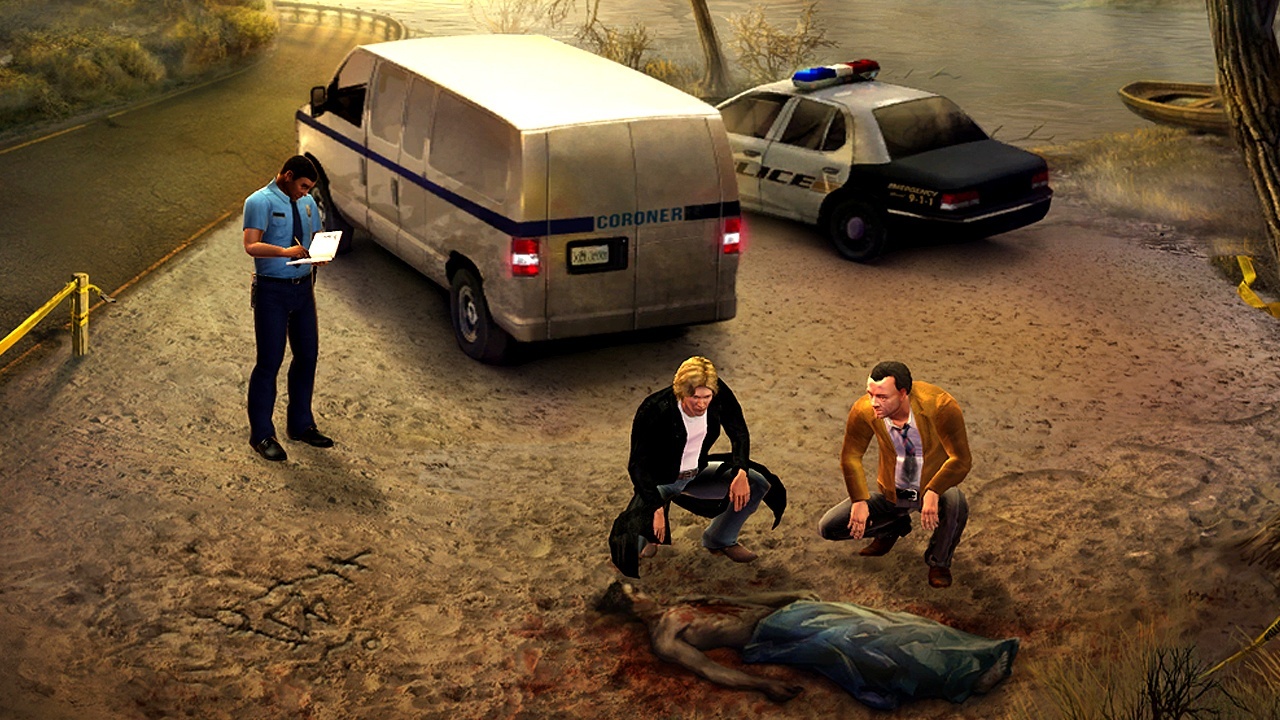 Also read – 12 Best GarageBand Alternatives for Android in 2021
2. Disco Elysium
This detective game belongs to a different genre than the others: role-playing games. Players in Disco Elysium enter the game with no knowledge of the detective they are playing since he is suffering from amnesia. In any case, he's been assigned the responsibility of investigating a murder mystery. There is no combat in the game, instead of relying solely on skill checks and dialogue. Players will employ 24 different skills to progress through the game. The user has complete control over the character's emotions and personality features, allowing them to forge their own path to solving the case.
Also read – 10 Best Keyboards that you can buy in 2021
3.  Chicken Police – Paint it RED!
You're Sonny Featherland, half of the infamous 'Chicken Police' detective team. It begins, as does every classic noir storey, with a dame entering your office and dutifully drawing you into a murder case much beyond your pay grade. In this story-driven adventure, interesting deduction and questioning mechanisms give you a great measure of agency. Fans of pulp literature novellas, Raymond Chandler, and anthropomorphic animals will be immediately drawn to this game at first glance. The unusual design – high contrast black-and-white with photographs of animal heads put into human bodies – paired with the clever script creates an engrossing trip.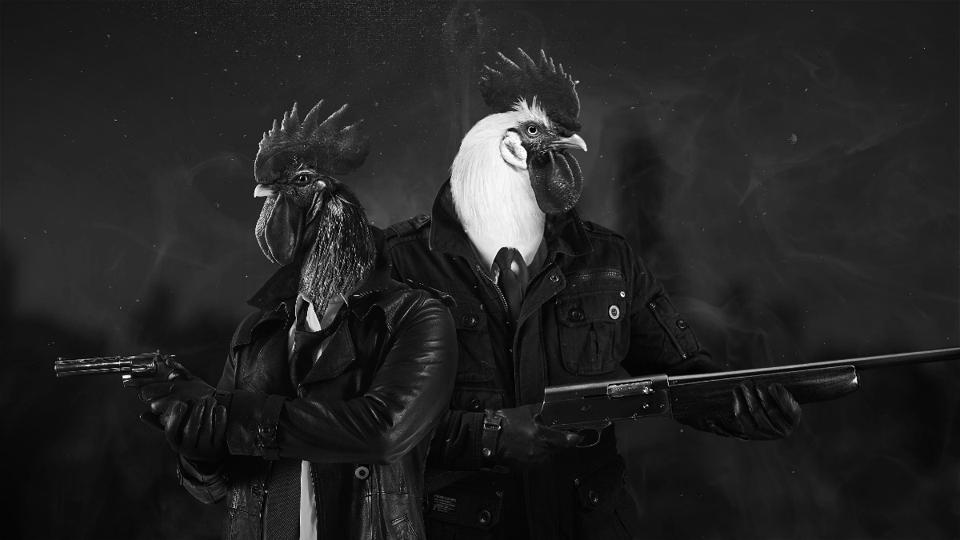 Also read – Top 7 Best Android Emulators For Mac (in 2021)
4.  L.A. Noire 
Viewers may find film noirs silly, but playing a detective in a noir atmosphere may be a lot of fun. L.A. Noire perfectly captures the notion while telling a compelling storey. The game follows Detective Cole Phelps as he rises through the ranks of the LAPD, working five different beats along the way. His big case comes when he has to look into a morphine distribution ring with whom he has personal ties. The action-adventure includes melee combat as well as an interrogation mechanism that requires the player to gauge people's reactions.
Also read – 10 Best Android Emulators For PC
5.  Return of the Obra Dinn
A long-thought-to-be-lost ship floats into port with nothing on board but a group of dried-out corpses. As an insurance investigator, you board the ship to determine what happened to the entire crew, and you use a mystical timepiece to pull you into a vignette depicting their final moments. Return of the Obra Dinn is arguably the best crime-scene investigation game available, allowing you to freely explore the memories of the dead to discover who they were and how they died. You learn the tragic, compelling storey of the vessel as you go about establishing each person's fate through the stippled graphics of an ancient Macintosh game.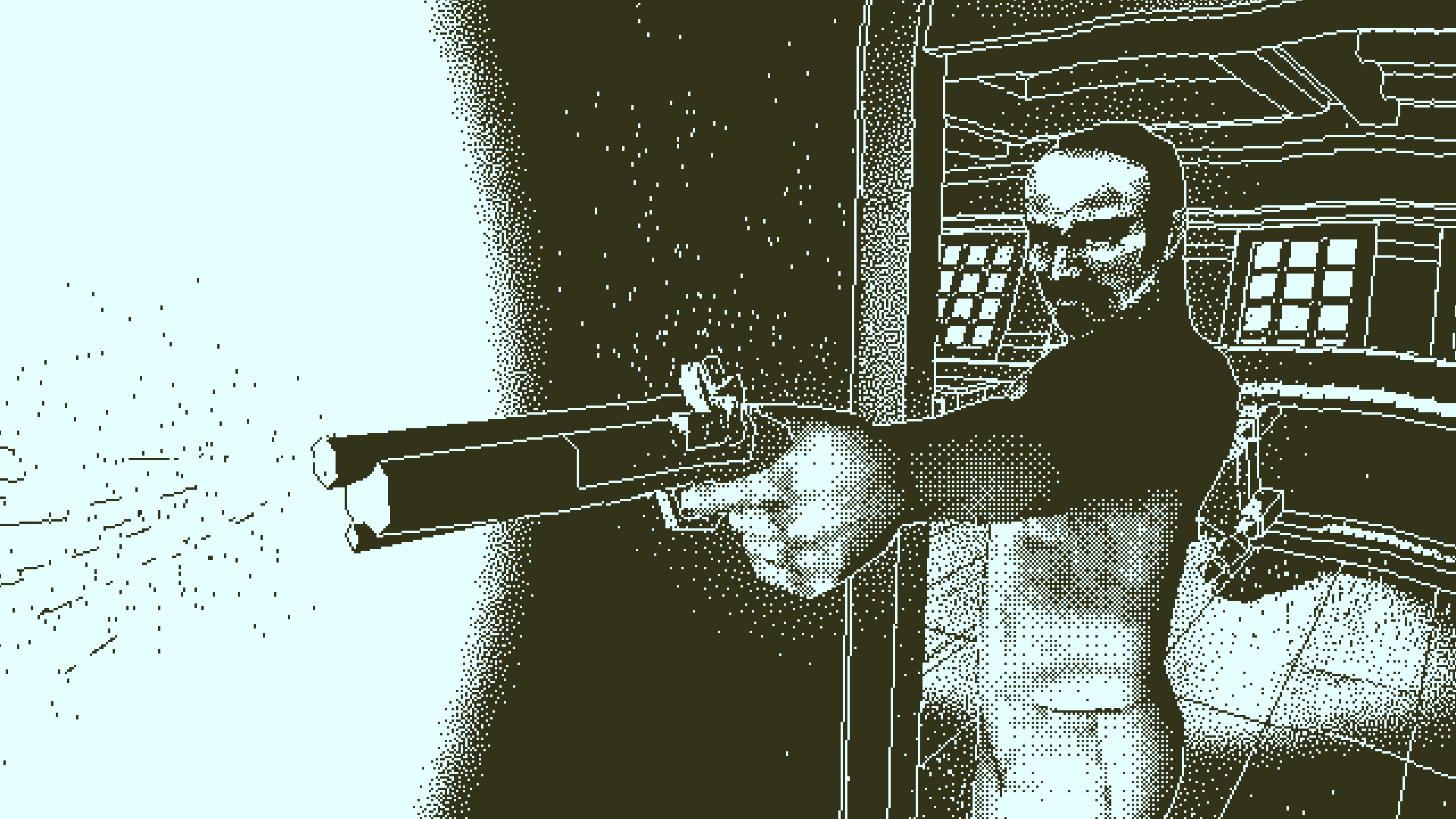 6.  Lamplight City
Most detective games have features in place to help you with your investigations, whether it's a glowing marker or a voiceover line nudging you in the right direction. Set in a dark steampunk city, this gorgeously designed point-and-click adventure pulls away such comforts and leaves you to conduct your own investigations. You're the detective, and your ability alone will determine the outcomes of the five investigations you undertake. Investigate crime scenes, gather suspects, and even falsely accuse the wrong person – you're the detective, and your ability alone will determine the outcomes of the five investigations you undertake. A true test of your sleuthing abilities.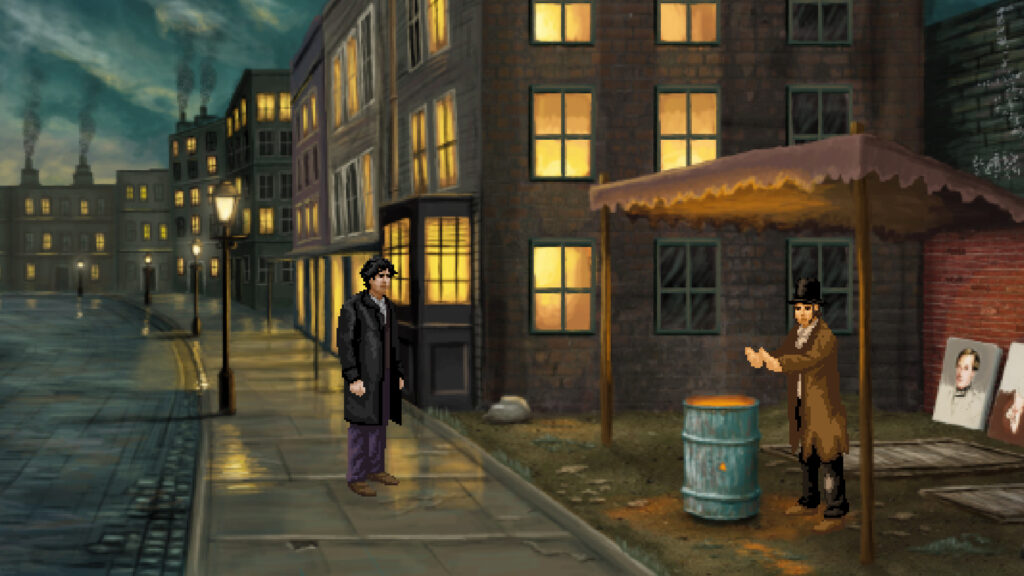 Also read – 20 Best Android TV Apps that are Worth Considering
7.  The Blackwell series
You play Rosangela Blackwell, a socially awkward spirit medium who walks across gorgeously drawn sceneries in New York City with the help of her wise-cracking ghost guide, assisting ghosts in their transition to the hereafter. This is accomplished by determining who they are and how they died. In this episode-style series, you make phone calls, visit the city, ask uncomfortable questions, and learn about Rosa's unique family. Adventure-based on your choices Unavowed is his most well-known work, but if you're seeking inquiry and deduction, the five games in the Blackwell series are a better fit.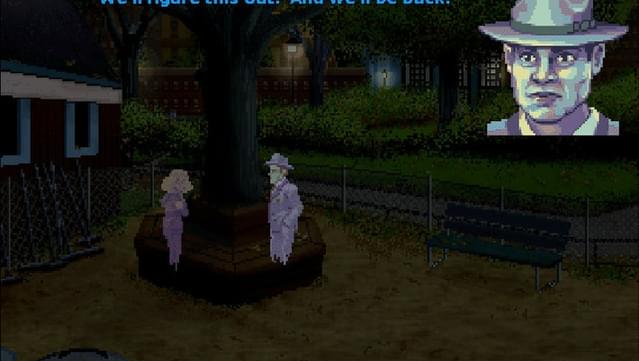 8.  Heavy Rain
For a game, one detective is generally sufficient, but four is unusual. Heavy Rain is an exception to this rule. The four protagonists aren't all detectives, but they're all investigating the same case: the Origami Killer. Ethan Mars, the main character, is attempting to reclaim his son, who has been kidnapped by the killer. Along the way, journalist Madison Paige, FBI profiler Norman Jayden, and private investigator Scott Shelby assist in identifying the killer and determining whether or not Ethan's son is still alive. The action-adventure game features quick-time events and has many endings.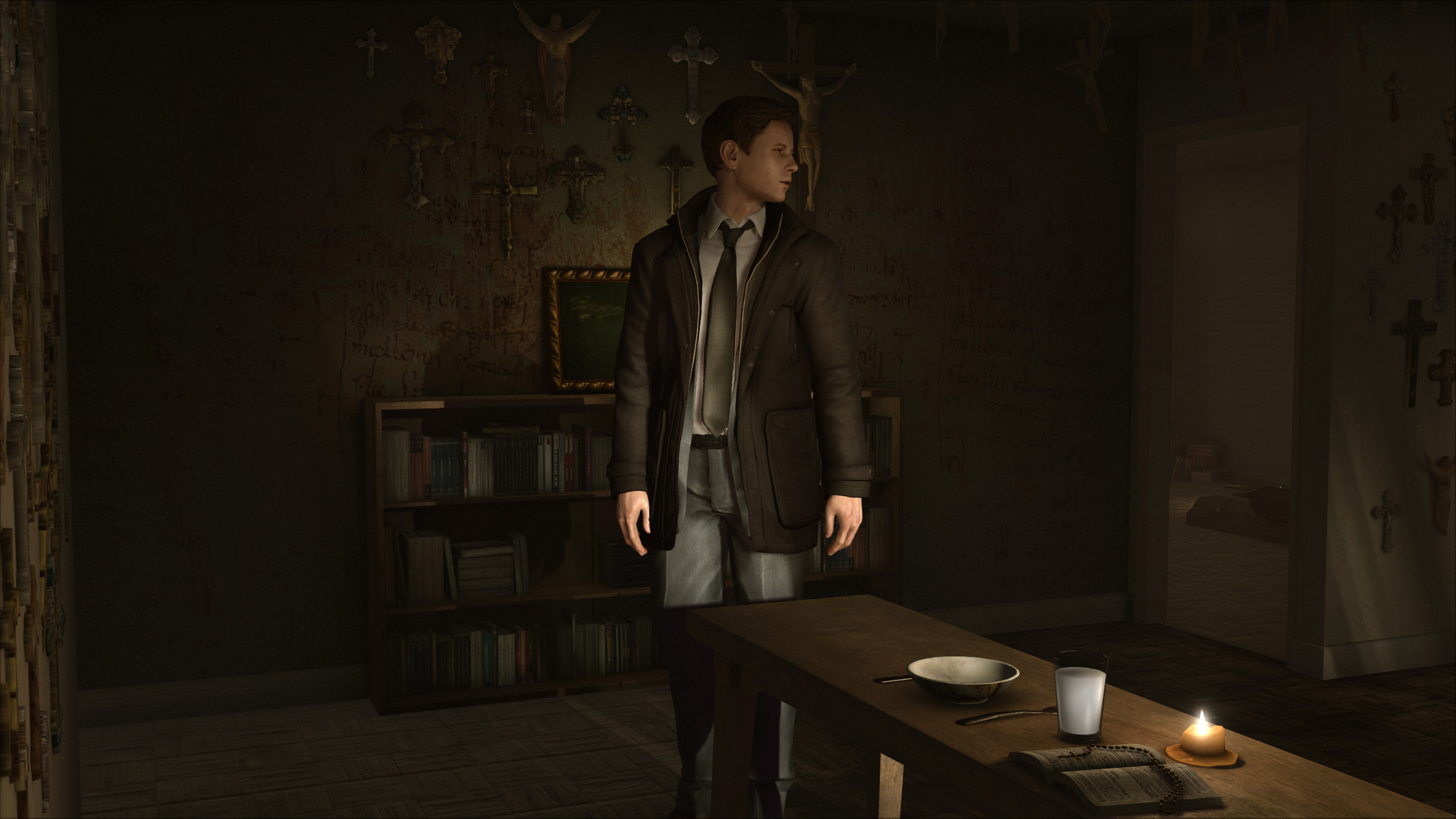 9.  Silicon Dreams
Although a lot of detective work takes place in the field, Silicon Dreams is one of the best gaming portrayals of the other side of the job: questioning. You're an android working for an all-powerful android manufacturer, and it's your responsibility to question other androids suspected of 'deviancy,' deciding whether they should live or be 'decommissioned.' You can track and alter the emotions of androids as you interview them to acquire more revealing answers. Although there is no voice acting, the writing is excellent and will provide you with moral dilemmas comparable to Rick Deckard's.
10. The Wolf Among Us
You're the werewolf sheriff of a district in 1980s New York called Fabletown, entrusted with keeping its colourful residents safe in a nocturnal world where fairy tales intersect with reality in often brutal form. This dark and compelling mystery, like others from Telltale Games, is less about research and more about making important decisions that affect the destinies of characters and the story's outcome. Despite the fact that The Wolf Among Us is an episodic game about a detective rather than a true detective game, it is nonetheless a superbly written noir thriller worth playing.
Detective games are story-driven, allowing players to become completely immersed in the mystery. It can be satisfying to look for clues, track down suspects, and solve crimes. It isn't always done well, so it's worth praising the games that have done a good job of giving the players the tools to crack the case.
Also Read:  Call of Duty: Vanguard Review: Another World War II Based Game