Reviews
Sony WF-1000XM4 Review: Sound Check, Design And Features
How can you improve on the market's probably greatest all-around true wireless earbuds? The WF-1000XM4 is the product of Sony going back to the drawing board and designing a totally new pair that looks nothing like its predecessors. For now, let's have a look at the Sony WF-1000XM4 review.
Over the last few years, Sony's WF-1000X wireless earbuds have been a strong force in this area, and the WF-1000XM3 is the most recent pair to come from its stable. Sony's engineers have completely overhauled the WF-1000XM4 with a new design, charging case, and audio processing.
They've even found time to develop a novel ear tip material, which is making its debut on a set of Sony earbuds. In this post, we will provide you with a close Sony WF-1000XM4 review.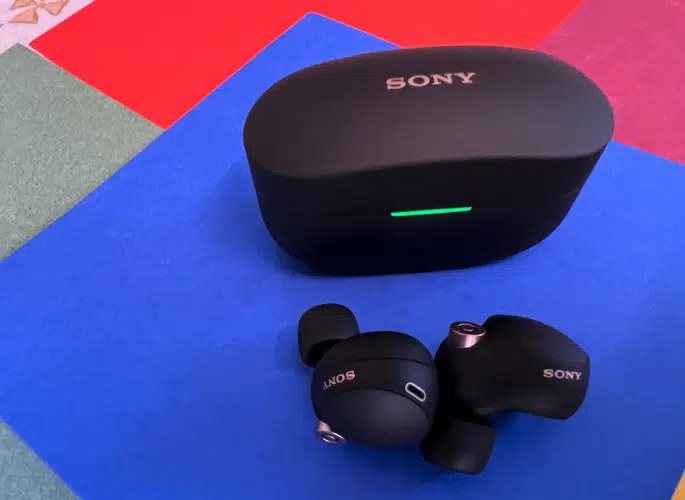 There are lots of truly wireless earbuds (TWS earphones) on the market, with models like the Nothing Ear 1 (see our review), Realme Buds Q2, and others providing plenty of alternatives for purchasers. However, there are just a few options available in the flagship market.
The virtually ubiquitous AirPods Pro (Rs. 20,900), the Bose QuietComfort TWS (Rs. 26,900), and the freshly announced Sony WF-1000XM4 are among them (Rs. 19,990). So, if you're debating if the Sony WF-1000XM4 is worth the money and should be purchased over the AirPods Pro, keep reading. The new Sony flagship TWS is the subject of this review.
All Items In the Box-
Sony did a good job with the packaging of their premium headphones. The packaging isn't really unique, but it does stand out from the majority of other earphone packaging.
The following products are included in the box: A charging case for Sony WF-1000XM4 earphone type C USB cable,  earbud tips in two sizes: small and large (medium size earbud tips come attached to the earphones and manuals for users.
Design-
You may anticipate a discreet, modest design language this time around if you look at the casing of these earbuds. Unlike the WF-1000XM3 that was introduced in India in 2020 and had a casing that stood out because of its copper-colored case lid, Sony has gone for a matte-black (or white, depending on the color you choose) case this year with no highlights. There's a USB-C charging connector on the rear, but that's it.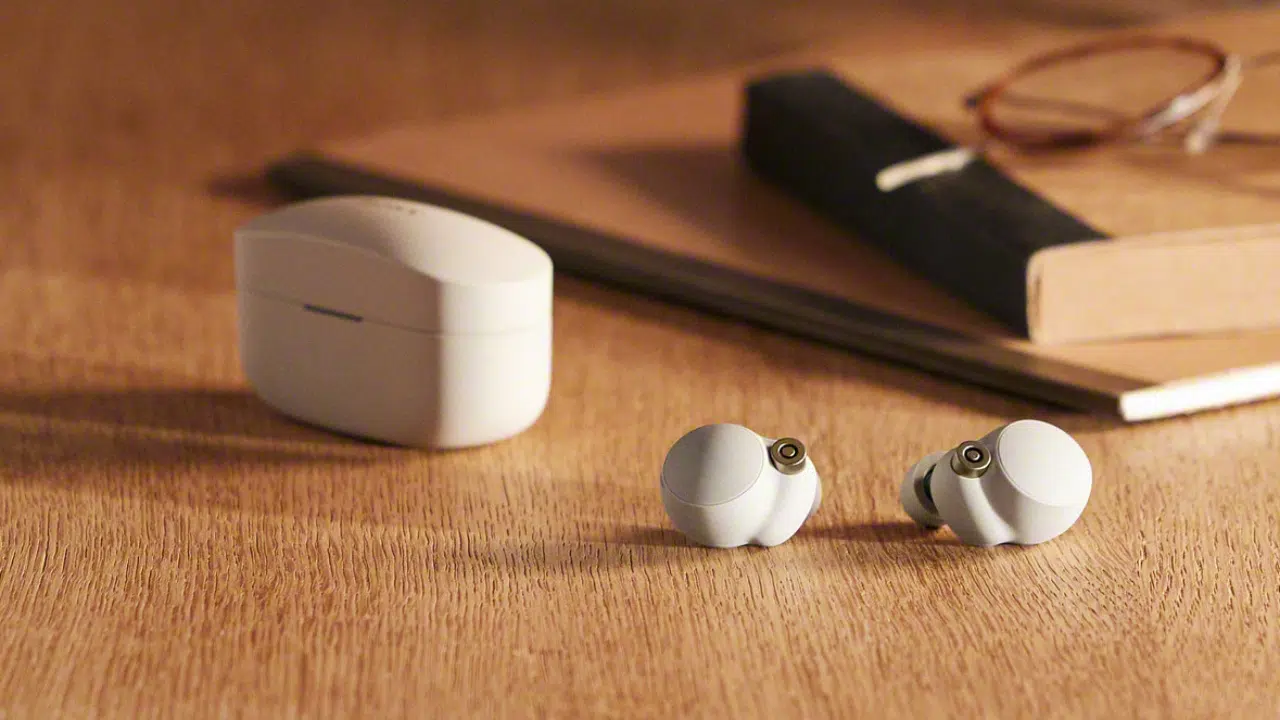 When you open the case, however, that assumption is disproven. The WF-1000XM4 isn't as flamboyant as its predecessors, but it's still impressive. They don't, however, appear to be attempting to hide in your ears. In fact, when you're wearing them, you'll stand out like a sore thumb. The earbuds' casing is significantly heftier than choices like the AirPods Pro, and it sticks out more with the copper accents.
Having said that, the earphones do appear to be rather attractive. They're one of the few TWS earbuds that I enjoy the look of. These earbuds are easy on the eyes thanks to their matte finish and less showy design.
Pricing-
The Sonys are, unsurprisingly, at the high end of the market, costing £250 / $280 / AU$450. That puts them in direct competition with other five-star competitors like the Sennheiser Momentum True Wireless 2 (£279, $299, AU$499), Bose QuietComfort Earbuds (£249, $280, AU$399), and, of course, the Apple AirPods Pro, which cost between £199 / $199 / AU$300 and £249 / $249 / AU$329.
Build-
The build quality of the Sony WF-1000XM4 is also excellent. The earphones (as well as the charging case) are well-made, in keeping with their flagship heritage. When you open and close the case, you get a tactile input, and the earphones are securely enclosed within.
The magnet that holds the earbuds in place is stronger than others I've seen, and it made it easy for me to put them back in the case once I finished using them. More tactile input while placing the earbuds back in the case earns bonus points.
The earpieces themselves are also quite well made. Of course, everything is made of plastic, but it seems sturdy and does not bend excessively. The earbud tips are constructed of noise-canceling foam, which creates a tight air seal while the earbuds are used. The fit-test feature in the Sony Headphones app may also be used to test this. They're also IPX4 certified, which means they can withstand splashes and sprinkles of water without succumbing, making them ideal for workouts or light rain outings.
Sound Quality Check-
Sony has seldom let me down in terms of sound quality, and the WF-1000XM4 is no exception. The earphones are really well-tuned, with one of the largest soundstages among truly wireless earbuds I've tried thus far. By the way, this includes the AirPods Pro. The 6mm driver in the earphones produces excellent sound.
There's nothing wrong with the sound quality of this Sony product. Sony has excelled with the XM4. Their predecessors, the WF-1000XM3, were remarkable in their own right.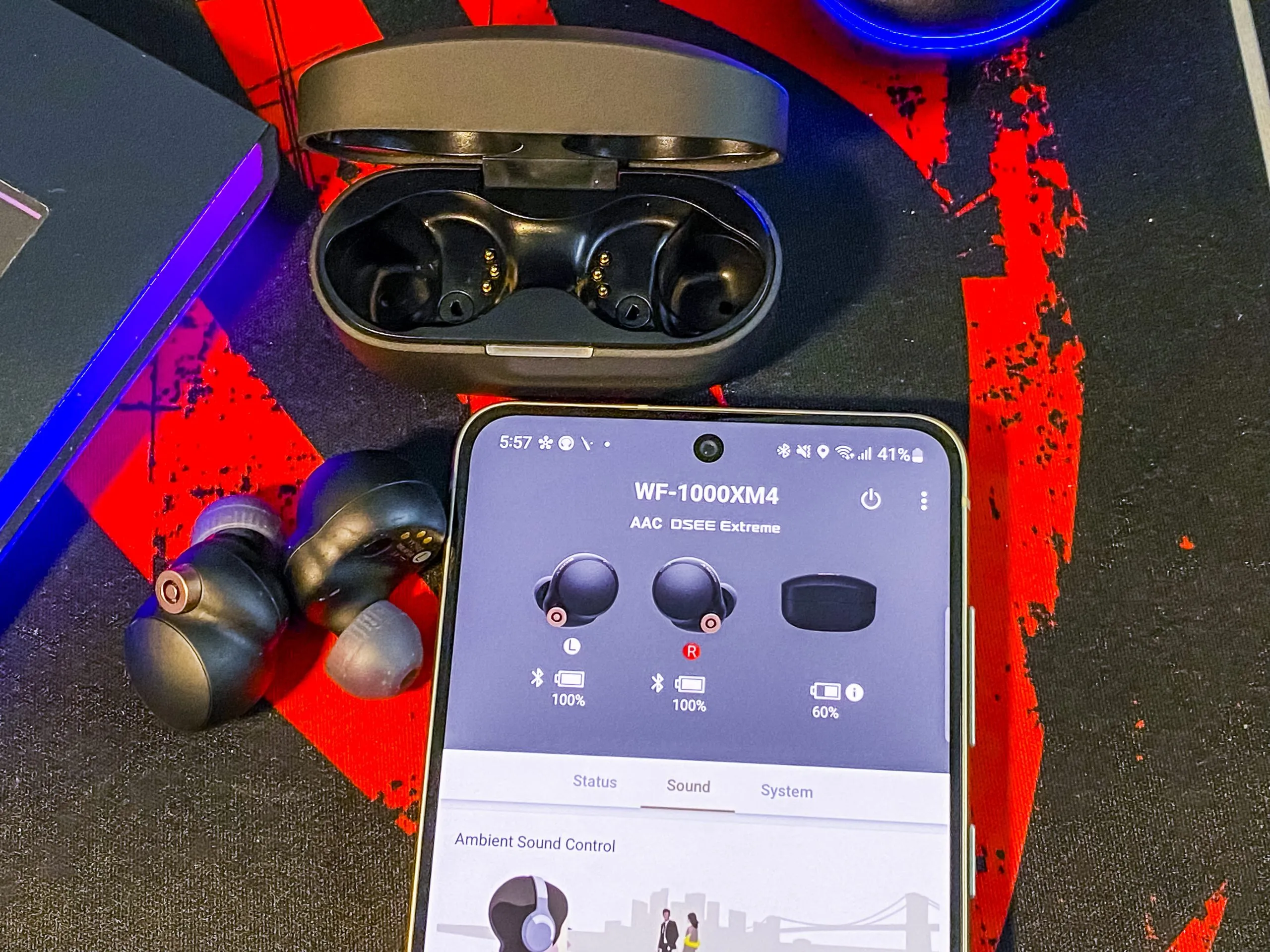 The Sony WF-1000XM4 has done justice to every kind of music, whether I'm listening to EDM, classic rock, metal, or vintage Frank Sinatra songs. The bass is distinct and thumpy without dominating the other instruments, the treble is crisp and booming, and the mids are nicely balanced. When compared to my daily drivers, the AirPods Pro, and the WF-1000XM4 are just superior in practically every area when it comes to sound quality.
Extraordinary Features-
Each earpiece's round outer surface includes a touchpad, and you can customize its functionality using the Headphones Connect app. They can use the normal mix of taps, pushes, and long holds to adjust volume and playback, as well as switch between noise-canceling and ambient sound modes — and the headphones respond quickly to these activities.
Switching between sound modes, altering volume, and enabling and disabling features like Fast Attention (which reduces the loudness of what you're listening to so you can have a quick conversation without having to take the earbuds out of your ears) are all done with ease.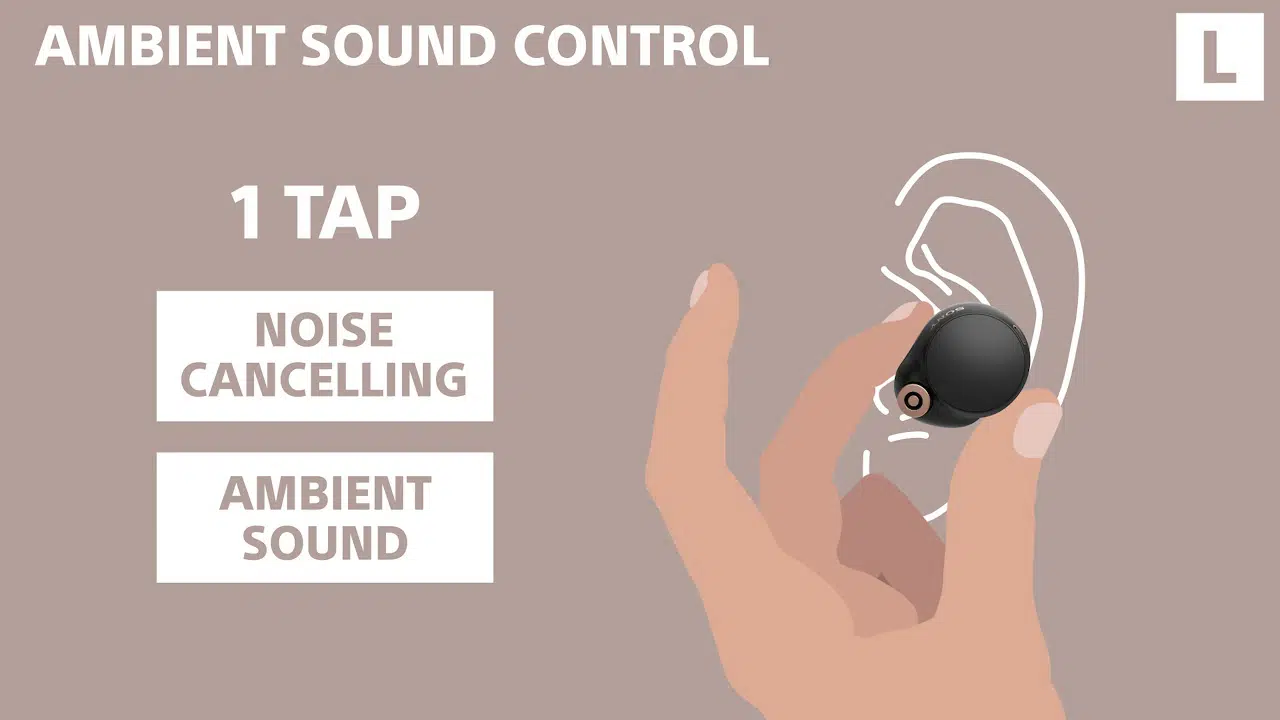 Active Noise Cancellation-
Active noise cancellation is one of the Sony WF-1000XM4's standout features. The earlier Sony XM3 earphones were already among the finest on the market for ANC on TWS earphones, and the new XM4 does not disappoint. The noise-canceling on the earphones is outstanding.
When you turn it on, you won't be able to hear anything around you. Unlike its predecessors, which employed the well-received QN1e microprocessor for noise cancellation, Sony has created a new V1 processor for the XM4, and it appears to be doing a good job.
Though the AirPods Pro has decent ANC, the Sony WF-1000XM4 performs somewhat better. Furthermore, the Sony WF-1000XM4's ANC function gives you even more flexibility over what you want it to accomplish. You can, for example, enable ANC or Wind Noise Reduction.
You may also utilize Ambient Sound Mode, which lets you set the amount of ambient sound allowed on a range of one to twenty. You may also enable the 'Focus on Voice' option, which allows you to hear voices while blocking out background noise.
This is a highly handy feature in workplaces where you want to be able to hear your coworkers without being distracted by background noise. Though the AirPods Pro includes a transparency mode, which is quite excellent, it doesn't provide the same level of control as Sony's earbuds.
Speak to Chat-
Speaking to Chat is a function that I enjoy and despise at the same time. It's excellent since the earbuds automatically enable ambient sound mode when you start talking to someone, allowing you to carry on a conversation without taking off your headphones. On the other hand, if you're anything like me and want to sing along with your music, this function will irritate you to no end.
You may tweak the voice sensitivity, for what it's worth, but I found myself deactivating it due to the sheer frustration of having my music interrupted by my own singing. Don't get me wrong: there's nothing wrong with the earphones, and the feature itself is excellent. However, my usage habits made it an irritation for me, and you could as well if you sing along.
Earphone fit test-
The Sony Headphones app also has a function that lets you see if the earbud tips you're using with your WF-1000XM4 headphones are generating an appropriate air-seal in your ears for the greatest sound quality. The function, which is also available on the AirPods Pro, allows you to try out multiple earbud tips to find which one fits your ears best.
The tiny earbud tips worked best for me (as they did with every pair of earbuds I've tried), and the difference that a well-fitted set of earphone tips can make to your listening experience is significant. To have the greatest experience with these earbuds, make sure you check out all of your choices and use the earbud fit test.
360 Reality Audio-
The 360 Reality Audio function is also available on the earphones from Sony, although it feels like a gimmick. To begin with, the functionality is only available in two applications (at least in India).
Furthermore, setting up the function is bizarre; you must snap images of your ears for 'analysis,' and the applications that allow 360 reality audio aren't available on any of the various streaming providers.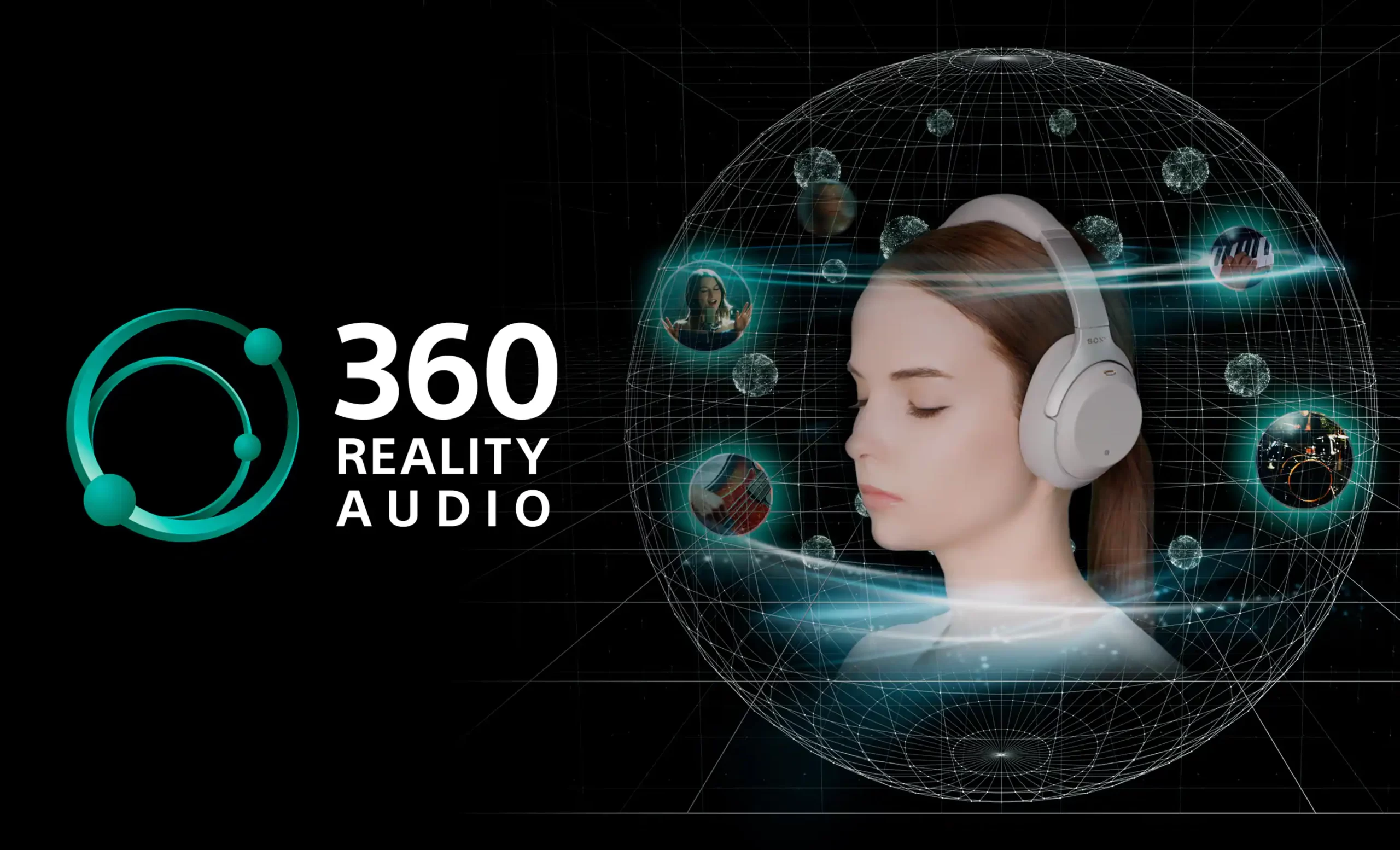 Battery Life-
Let me start by mentioning that the Sony WF-1000XM4's battery life is fantastic. With Active Noise Cancellation, the earbuds provide 8 hours of continuous listening time, which increases to 12 hours when ANC is switched off. With the charging case, you may listen for up to 24 hours with ANC on and 36 hours without it.
That 8 hours of listening time is the type of value that means I've never run out of juice when using the earbuds in my usual day-to-day usage. Plus, if you need more playback time, you may disable ANC and obtain the battery life that one would generally expect from headphones, rather than TWS. Sony, you've done a fantastic job.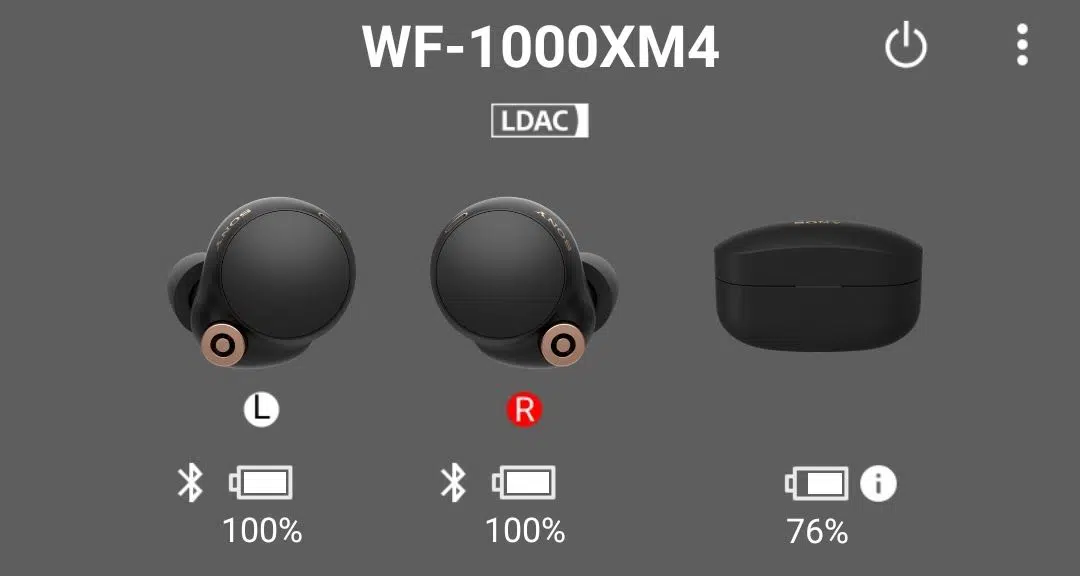 The Sony WF-1000XM4 has piqued our interest. It must have been a huge struggle to get these wireless earbuds perfect, given all of the design revisions and new functionality. Sony, on the other hand, has nailed it. The headphones provide a great user interface, a long battery life, some of the greatest noise-canceling we've heard in this category, and just incredible sound quality. Simply said, these earphones set a new standard for premium true wireless earbuds.
Our suggestion is that if you're an Android user, the Sony WF-1000XM4 is well worth the money. You might also try the Bose Quiet Comfort TWS earbuds (Rs. 26,900). If you're an iPhone user, and even if you use an iPhone with a Mac or a handful of other Apple devices, the AirPods Pro (Rs. 20,900) will provide superior overall performance. Here you have the rundown of all Sony WF-1000XM4 reviews, features, and specifications.
Also Checkout: Airtel vs. Jio vs. Vi: Netflix Subscription Included In Postpaid Plans