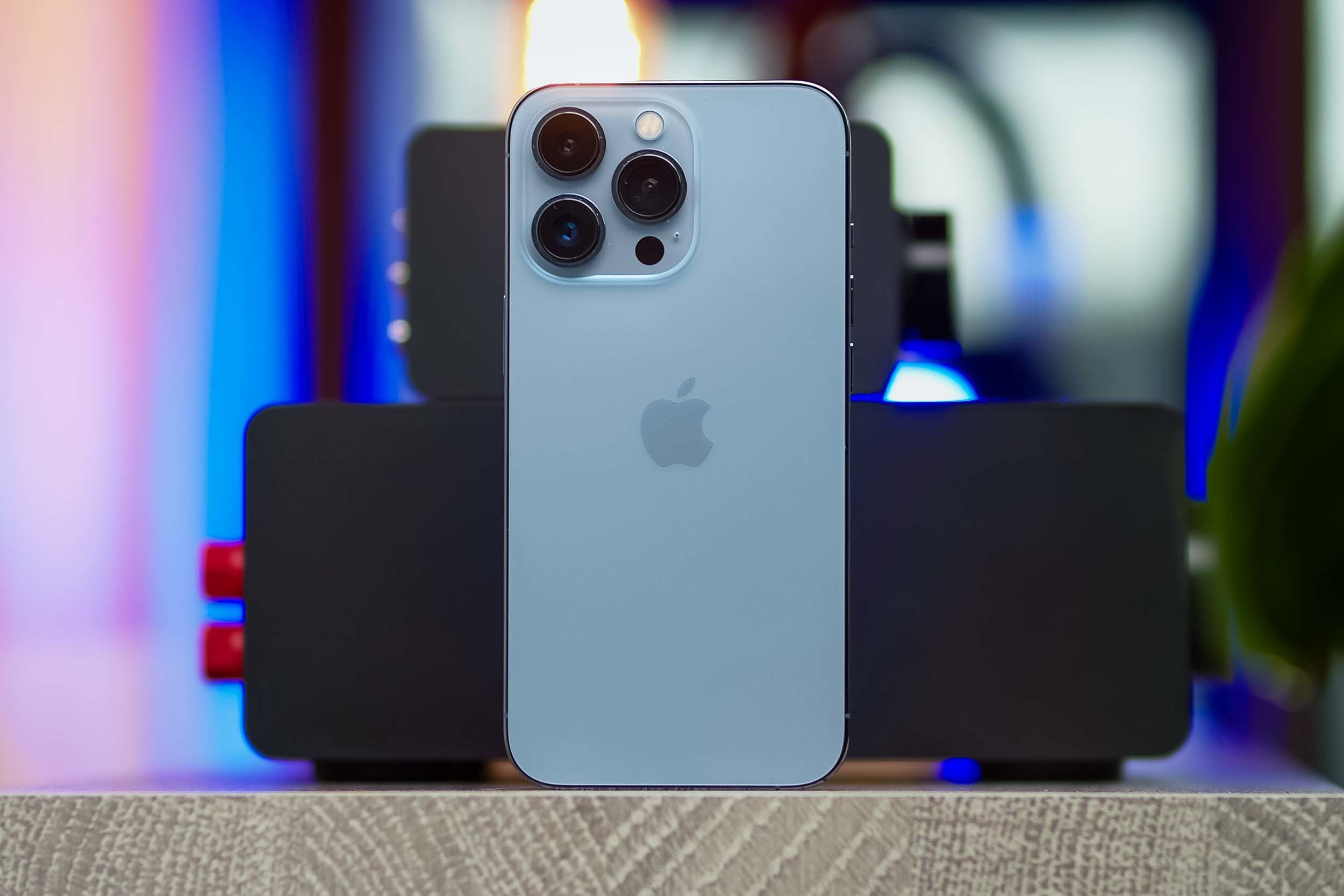 When you get almost everything you could desire in a phone, you get the iPhone 13 Pro Max. This high-end smartphone (starting at $1,099) features a 120Hz refresh rate display, the quickest performance of any mobile, and long battery life.
But it's the iPhone 13 Pro Max's cameras that really set it apart. You may snap super close-up images with a new macro mode that takes advantage of the ultra-wide camera, film Cinematic mode videos with a fascinating bokeh effect, and set your own Photographic styles.
Here is the iPhone 13 Pro Max review, a phone which is considered best from the tech giant Apple.
The iPhone 13 Pro Max represents the result of Apple's efforts over the last few years, with the largest, quickest display, and longest battery life of any iPhone to date. The iPhone 13 Pro Max is, however, the most costly iPhone currently available, and unlike last year, there are no changes exclusive to the Pro Max edition this year.
Let's Dive into the Full iPhone 13 Pro Max review-
Price
The iPhone 13 Pro Max is currently available for purchase, with prices beginning at $1,099 for 128GB of storage. Upgrading to 256GB will set you back $1,199, 512GB will set you back $1,399, and the massive 1TB option will set you back $1,599.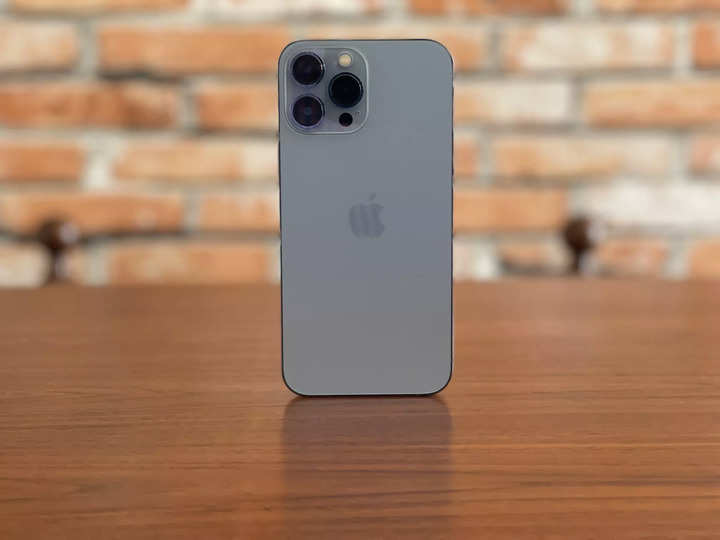 The 128GB iPhone 13 Pro Max starts at £1,049 in the United Kingdom, rising to £1,149 for the 265GB model and £1,349 for the 512GB version. If you have a lot of cash to burn and need a lot of storage, the 1TB iPhone 13 Pro will set you back £1,549.
Also read – 8 Best Photo Editing Apps for iPhone
Design and Build
The iPhone 13 Pro Max is the largest of the iPhone 13 series, both in terms of display size and general mass – the difference between an iPhone 12 Pro and an iPhone 13 Pro Max is considerable. Like its predecessor, the iPhone 13 Pro Max has stainless steel bezels, a frosted glass back, and an edge-to-edge display. On the front, it's also protected by IP68 dust and water resistance, as well as ceramic shield technology.
 It's somewhat thicker and heavier, at 7.7mm and 240g, respectively, because of the increased battery power – more on that later – and the camera hump protrudes more than ever, but considering that most people will put a case on the smartphone right away, it's unlikely you'll notice.
On the good side, Apple reduced the size of the notch on the iPhone 13 Pro Max's display by 20% while keeping the same important Face ID technology. It's not a full-screen appearance, but it's a step forward over recent iPhones. Graphite, gold, silver, and sierra blue are the four hues available with the iPhone 13 Pro Max.
The new blue finish is more subtle than the more vibrant shade of blue found on the standard iPhone 13 and lighter than the Pacific hue found on the 12 Pro range, and it's complemented by a matching blue stainless steel band that runs around the edges of the phone and around the cameras for a seamless look.
Also read – 8 Best Live Wallpaper Apps for Windows 10
Display
The new ProMotion display is the most significant enhancement to the iPhone 13 Pro Max's display — and the most significant upgrade overall. This 6.7-inch panel's refresh rate may be dynamically scaled from 10Hz to 120Hz, resulting in smoother overall performance and animations. A higher refresh rate allows the screen to update more frequently, allowing for smoother scrolling in apps and faster frame rates in games, for those who are unaware.
When the display is static, such as when reading a text, it switches to a reduced refresh rate, and it speeds up when you scroll, and that's certainly a factor in the excellent battery life available on this year's model – but more on that later. The improved brightness of the iPhone 13 Pro Max's screen is another plus. With the Adaptive option turned off, we measured an average of 837 nits and 1,038 nits with it turned on.
Also read – Best Gaming Monitors In 2021 To Boost Your Gaming Setup (Top 10)
Camera
There's a reason why the iPhone 13 Pro Max sports a larger camera array. With 1.9 million pixels and an f/1.5 aperture, the main wide camera is Apple's largest yet, delivering 49 percent more light than the iPhone 12 Pro Max. In addition, the ultrawide camera has a bigger f/1.8 aperture for brighter photos and a broader field of view.
Zooming on the iPhone 13 Pro Max is also improved, as the telephoto lens on the iPhone 13 Pro Max now has a 3x optical zoom, up from 2.5x on the iPhone 12 Pro Max. Photographic styles is another new iPhone 13 camera function that allows you to customize the tone and warmth of your images. Standard, rich contrast, colourful, warm, and cool are all available. And you're free to change them as you see fit.
In iOS 15.1, Apple provided a choice to disable the automatic macro mode, but it still lacks a manual toggle to replace it. Instead, you must switch to an ultrawide lens and approach your subject up close, with no indicator that macro mode is enabled. 
The Vibrant filter may make scenic photographs look more intense, and the Warm filter can make fall images look beautiful, but both can't be applied or modified after the fact. You can, however, make your own presets to give your photographs a distinctive style.
While the majority of the enhancements have been on photography, Apple hasn't forgotten about its other strong suit: filmmaking. Apple outperforms the competition in this area, with Dolby Vision HDR capture at 4K@60fps and, as of iOS 15.1, the ability to record in Apple's professional-level Apple ProRes codec on the iPhone 13 Pro Max, albeit at a more limited 1080p@60fps or 4K@30fps.
While ProRes will undoubtedly be a huge plus for videographers using the iPhone to capture video, Cinematic Mode is the more popular new feature. Cinematic Mode delivers the artificial bokeh effect found in Portrait mode in real-time, and it's entirely configurable.
Also Read: 12 Best GarageBand Alternatives for Android in 2021
Performance
Even when compared to top-end Android smartphones, the iPhone 13 Pro Max's A15 Bionic is just unbeatable in terms of pure power – and some of our benchmark results are far ahead of the competition, notably in the CPU department.
Smart tasks like adjusting the focus in the iPhone 13's Cinematic Mode are near-instantaneous and more accurate than ever before thanks to improvements in machine learning capabilities. Simply said, the iPhone 13 Pro Max is fast, with enough juice under the hood to keep it going for a long time. 
There's also a significant increase in internal capacity, with a new 1TB storage option joining the existing 128GB, 256GB, and 512GB options. Though most iPhone users, especially those who utilize iCloud, will be satisfied with the 128GB model, those who wish to use the phone's high-end cameras to capture Apple ProRes video in 4K will benefit from the 1TB model.
In terms of connectivity, 5G is available, albeit support varies depending on the market. The speedier mmWave 5G technology, for example, is still only available in the United States. NFC for Apple Pay, Ultra-Wideband technology for better Find My Tech, Bluetooth 5.0, and Wi-Fi 6 are all present.
Also read – 10 Best Keyboards that you can buy in 2021
Battery 
The iPhone 13 Pro Max has always had the best battery life of the line, and it continues to do so with the iPhone 13 Pro Max, but it also manages to give true all-day battery life. According to Apple, the iPhone 13 Pro Max's 4352mAh battery provides two hours more battery life than the iPhone 12 Pro Max.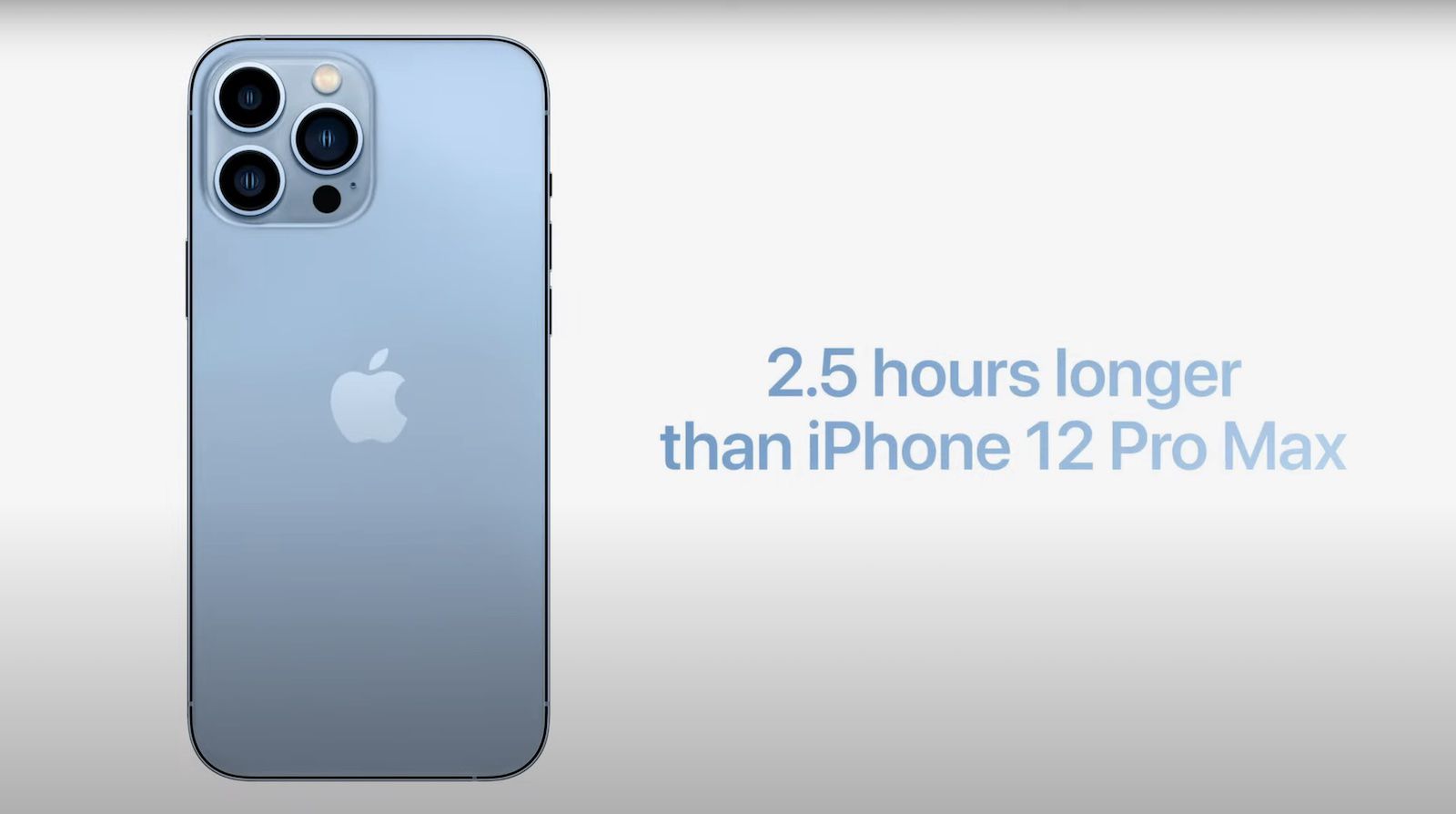 That's in addition to MagSafe charging, which is rated at the same 15W as its predecessor, and 7.5W Qi charging, which offers quicker wired charging at up to 27W via the Lightning connector. To get the most out of the charging mechanism, you'll need to find a USB-C plug with at least 27W of power, which Apple doesn't supply in the package.
Also Read: 8 Best Live Wallpaper Apps for Windows 10
Verdict
Superior cameras and video recording capabilities — including the very appealing Cinematic mode and macro mode — blistering performance, and a highly responsive 120Hz display are all included. Plus, this time around, the battery life is much better, and it's among the greatest we've seen from a 5G flagship.
Significant camera upgrades are also available, particularly in low-light situations. The main lens's f/1.5 aperture and bigger sensor, along with sensor-shift OIS, provide excellent low-light shots that are equivalent to those taken on top-end Android smartphones, and the same can be said for well-lit images. Professionals will appreciate the addition of ProRes video recording, but many will be more interested in Cinematic Mode.
The iPhone 13 Pro Max also excels in terms of battery life, offering real multi-day battery life for the first time in iPhone history. When compared to the Android competitors, it's still slow to charge, but at 27W, it's respectable.
Also Read: Samsung Galaxy Z Flip 3 Review: Cheaper Foldable Phone