At a time when Universities, Colleges and Classes are shifted on screen, the choice of the right gadgets to make online learning and teaching more efficient needs a special eye. As one requires a personal computer to make it better out of an online class, the teachers also need to have a good set-up on their desk to teach better. Here we list the best 8 Laptops for teachers especially focusing on presentation, video conferencing, storage and multitasking features. 
The World is still coping up with the pandemic and most of the work is still on the screen. Teaching is that one job that needs well-established communication between the teachers and the students. As we can't replace classroom learning anyway, to minimize that gap at least, teachers can hand on these laptops recommendations to enhance their teaching skills in online mode.
Laptops are a great way to carry your work anytime-anywhere but what does a teaching workspace need to enhance its work efficiency? The minimal requirements one needs to consider are decent screen size, a better operating system and processor, RAM, Storage, Graphics and so on within a set budget range. Teaching is a rather busy and time-limited job so the device needs to be precise with presentations, screen-sharing, enough storage to carry homework or ebooks and video conferencing features. 
Have a look at the best laptops for teachers –
1. Apple MacBook Air (M1, 2020)
Apple MacBook Air M1 is the best Apple laptop available out there providing a great deal packed with Apple class. The laptop runs on an Apple MI CPU available in 8GB/16GB options along with integrated 7-core/8-core GPU, all inside a 13.3-inch screen diagonally. Air M1 provides a long-lasting battery life with a smooth keyboard experience and creates the least fuss while working on the go.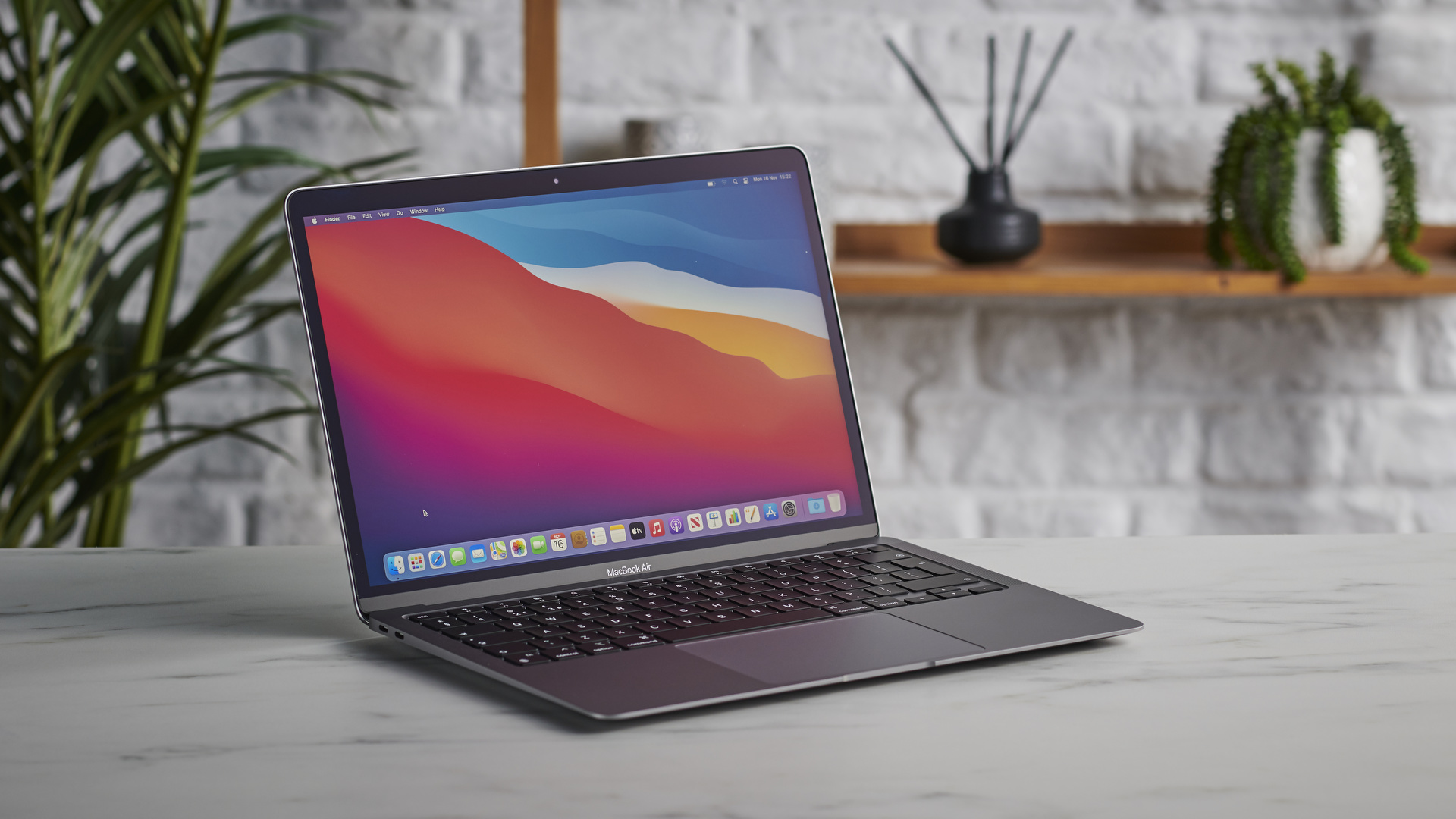 The multitasking features required for teachers are going to be smooth on this laptop. The storage options are available from 256GB to 2TB while the resolution is 2560 × 1600 on a LED screen backed with a backlit display with IPS technology. The application of other Apple ecosystems alongside will only boost the performance. Hence, Apple MacBook Air M1 is by far the best option to hand on among the Mac category. 
2. Lenovo ThinkPad X1 Yoga Gen 6
ThinkPad X1 Yoga Gen 6 is a premium option for teachers with highly packed features. Running on the 11th Gen Intel Core i5-i7 CPU, the functioning is very powerful and seamless. Available in 8GB/16GB RAM options, the screen is large with a dimension of 14 inches diagonally. The better 16:10 aspect ratio makes the screen more efficient to work on along with a resolution of 1920 × 1200p backed by 400 nit brightness.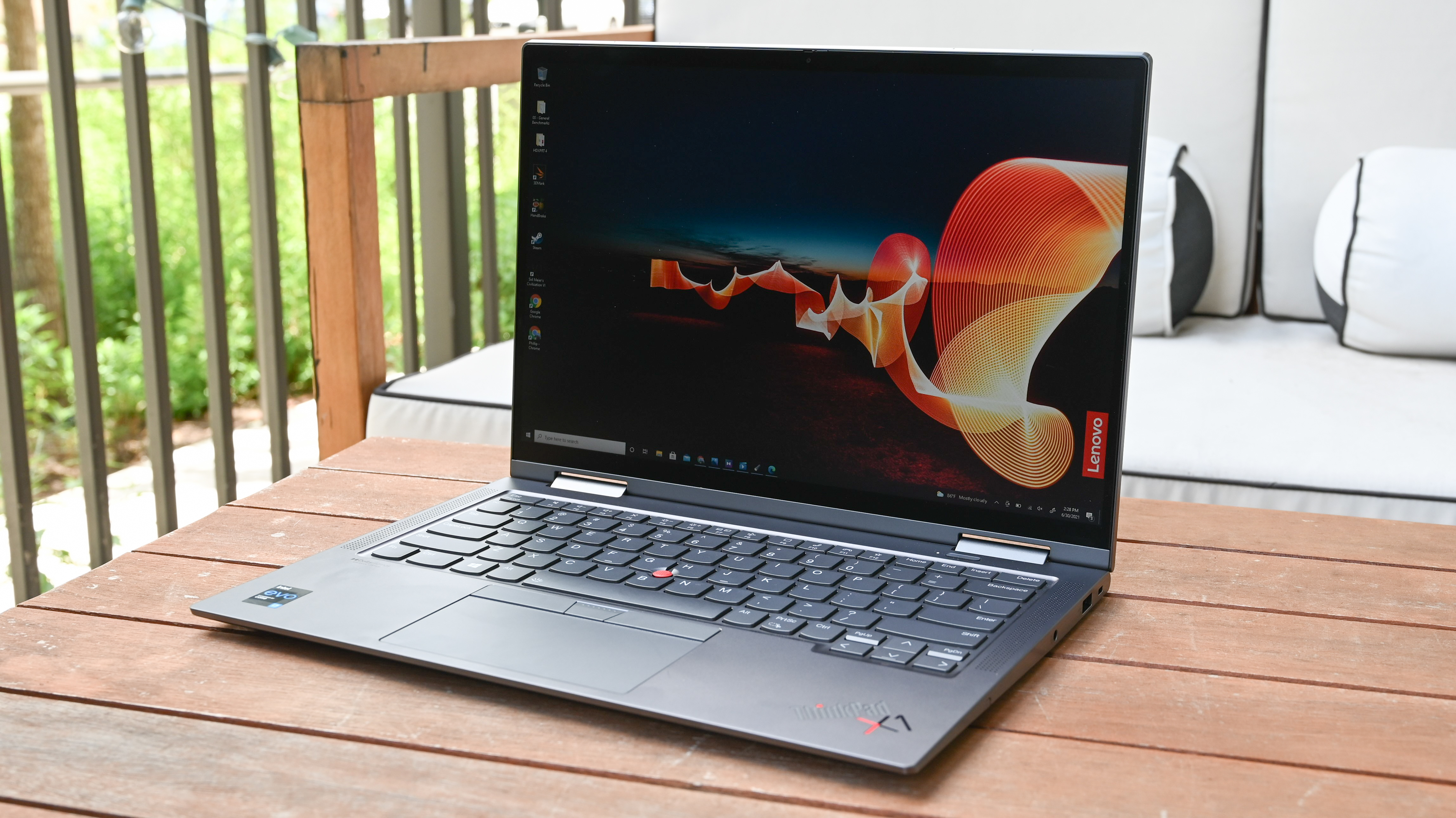 ThinkPad X1 offers a great battery life and has a very light hardware build. Additional features ensure more security with a fingerprint scanner and webcam privacy shutter. This one laptop is a preferred recommendation for teachers and is only going to add ease and efficiency to the workspace. Considering a heavy price tag, Lenovo delivers worth with this one. 
Also Checkout: 8 Best Photo Editing Apps for iPhone
3. HP Spectre x360 
HP Spectre x360 comes with decent features packed inside a 13.3-inches full HD screen with a value-based price range. Equipped with 10th generation Intel core i5-i7 and Intel Iris Plus Graphics, this laptop comes with various RAM options up to 16GB. Spectre x360 has a great high-quality build that catches a glance when you look around it. The screen is enabled with a 1920 × 1080 resolution with BrightView micro-edge WLED-backlit multitouch also available with 4k AMOLED options in the upgraded version. 
The storage range available is from 256GB to 2TB. HP delivers everything for value in this laptop and its in-built security features only make it battery. However, a heavy workload can degrade the battery performance and the laptop often heats after hefty multitasking. Considering the design, build and interface experience, HP Spectre x360 is a valuable deal for teachers to have their classrooms managed. 
4. Acer Swift 3
Acer Swift 3 is another budget recommendation as it brings the maximum while you pay the bare minimum for a good laptop. Swift 3 runs up to an Intel i7 processing unit and is available in 4GB/8GB variants. The 14-inches FHD screen with 1920 × 1080 resolution is a huge screen to manage multiple works easily. The base variant offers a 256 GB storage space. 
The work performances are smooth throughout with a seamless keyboard and trackpad which adds a star to this budget recommendation for teachers. If one isn't ready to go big with Mac or ThinkPad, Acer Swift 3 is the best available option for teachers being liberal on the wallet. 
Also Checkout: 8 Best Live Wallpaper Apps for Windows 10
5. Google Pixelbook Go
Chromebooks are often considered to be a great option for education. Pixelbook Go is one of the mid-range options available in the market which brings the ease and performance of Chromebook very efficiently. The laptop can run from Intel Core m3 to Intel core 7 processing units and are packed with an Intel UHD Graphics 615. RAM available is from 8GB to 16GB. The screen is 13.3 inches Full HD supported with 1920 × 1080p resolution.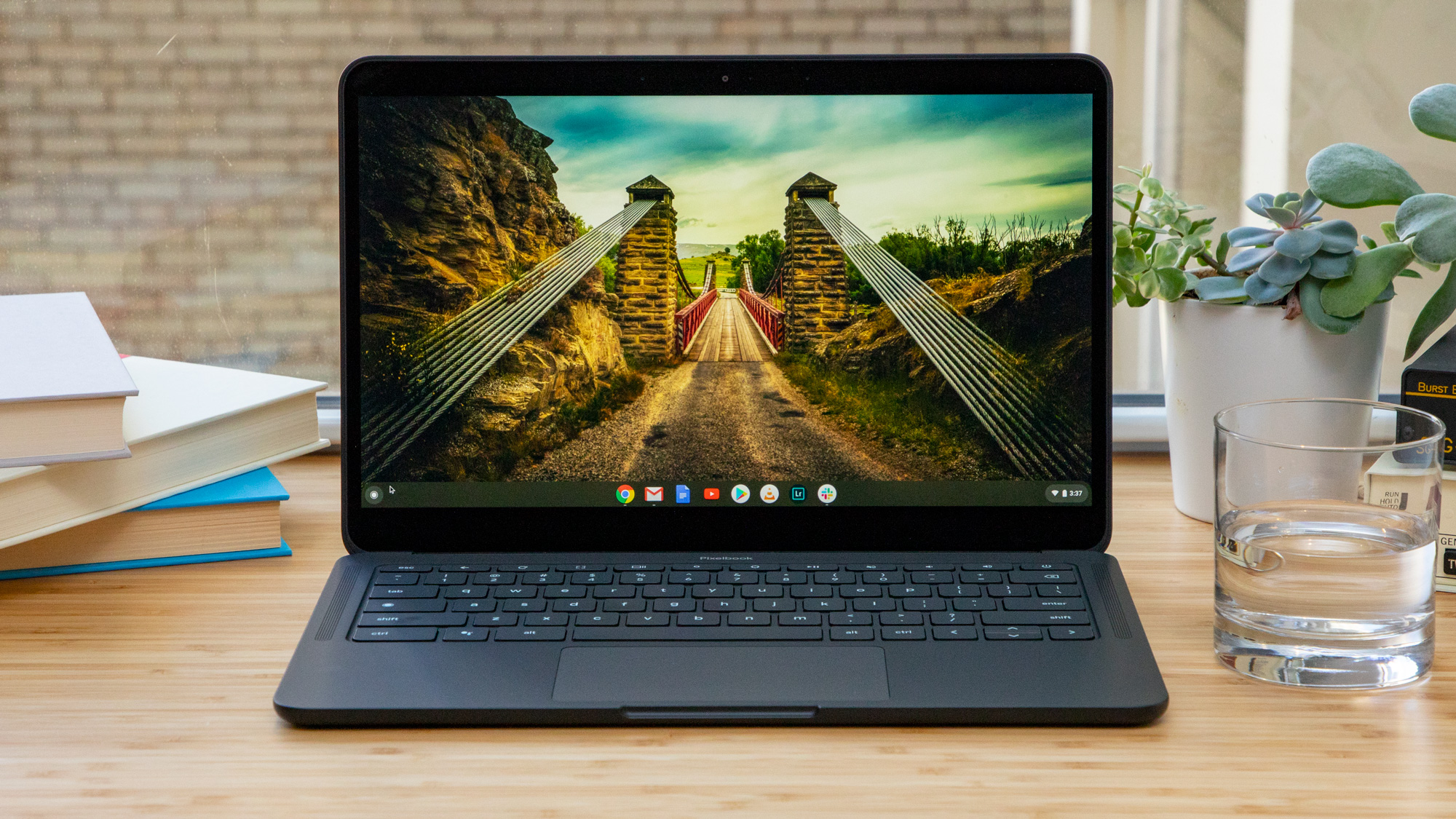 The Pixelbook Go delivers the best in league battery performance with Google security performances. The lightweight build is impeccable with smooth keyboard functioning and a rare 1080p webcam. If you are seeking Chromebook assistance to manage your class, Google Pixelbook Go delivers more of that at a mid-range price. 
6. LG Gram 17
LG Gram 17 brings everything and a huge laptop screen with it. If a huge screen pleases you more during the long work hours, this one is a recommendation for the same. Running on Intel Core i7 processor with Intel Iris Plus Graphics, Gram 17 comes with 16GB DDR4 RAM. 
The main attraction of this laptop is the 17-inch IPS Display which has a 2560 × 1600p resolution across its dimensions.
Despite being equipped with a huge screen, LG makes it incredibly slim and lightweight which is very handy and easy to carry. The storage is another giant 1TB SSD. Gram 17 offers seamless and heavy productivity backed with huge storage and RAM. It also has a fingerprint sensor to add more security. This one can boost your online teaching experience by par with its heavy production capabilities on a huge 17-inch screen. 
Also Checkout: Best Gaming Monitors In 2021 To Boost Your Gaming Setup (Top 10)
7. Asus ROG Zephyrus G14
Asus ROD Zephyrus G14 runs on AMD Ryzen 7 processor enabled alongside the NVIDIA GeForce RTX 2060 Graphics, which is a high-performance package all along. The base variant comes with 16 GB RAM on a 14-inch Non-glare FHD screen with a 1920 × 1440 resolution and IPS-level panel. 
Highly recommended for engineering professors and teachers as they need to run heavy programs while dealing with their syllabus, Rog Zephyrus G14 is a rather Gaming laptop hence offers a good refresh rate to pull-off hefty workload all along. Although the lack of a webcam can be a backlash for this recommendation among the teachers still Zephyrus G14 stands a mention for teachers who seek more technical liberty and support in their job. 
8. Microsoft Surface Go 2
Microsoft Surface Go 2 is a rather offbeat recommendation with high versatility as it does the laptop work by far being a tablet. This one tops the recommendation list if you are seeking a lightweight and easy to carry laptop cum tablet. Equipped with an 8th Gen Intel Core m3 processor and Intel UHD Graphics 615, Microsoft brings work efficiency more seamlessly at your desk with this one. 
As expected for a tablet option, the screen is 10.5 inches with 1920 × 1280 resolution and a storage of 64 GB in its base variant. The design is very premium and the software support is backed fully by windows 10. Considering a decent price range, Surface Go 2 makes it to this recommendation list for teachers to help them stay connected on the go.
Also Checkout: 10 Best Webcams For Streaming in 2021