Reviews
Accessories
Gadgets
Amazon Smart Thermostat Review: A Steal Deal
Here is the Amazon Smart Thermostat Review which is quite a steal at $60.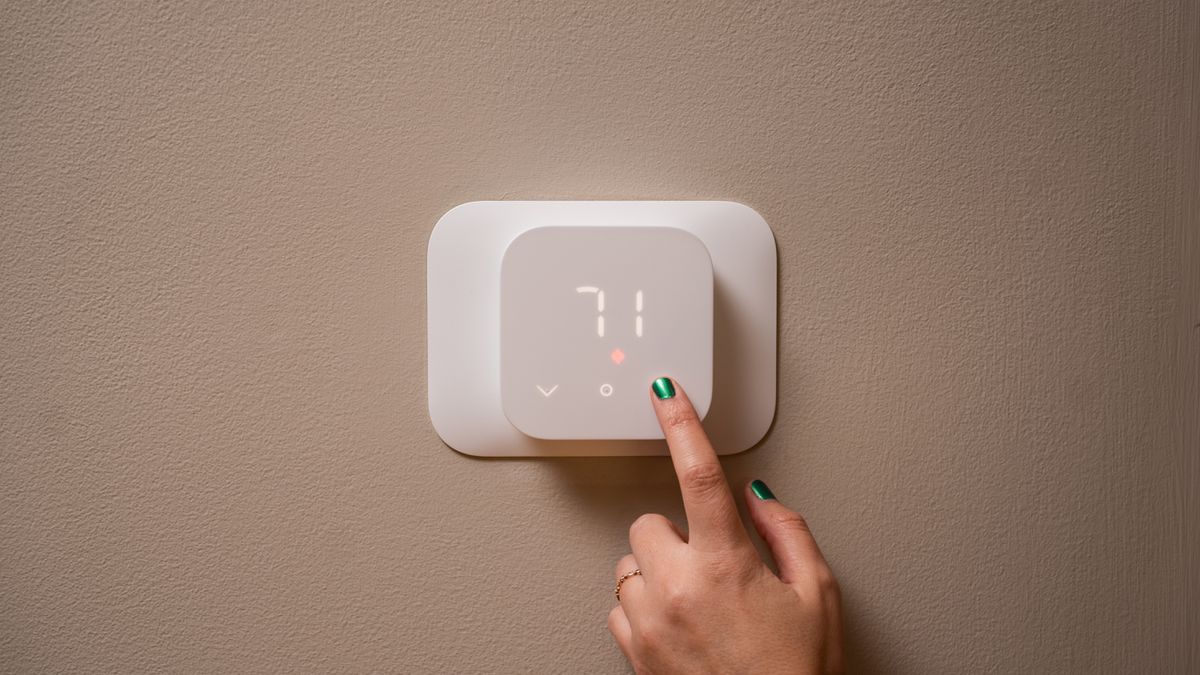 The $60 Smart Thermostat from Amazon sets a new bar for the sector. It boasts a sleek, modern touchscreen design that makes it simple to operate, whether you're setting the thermostat, using the Alexa app, or using Alexa voice commands. However, for voice control, you'll need a compatible smart speaker or display. I'll get to that later.
Also Read:  10 Best Keyboards that you can buy in 2021
The all-new Amazon Smart Thermostat, which was first announced at Amazon's fall 2021 hardware event, is a $60 smart thermostat that Amazon co-developed with Resideo, the brains behind the Honeywell Home brand of thermostats. Homeowners can use the Alexa app to modify the temperature on the move, make routines, check energy efficiency, and more, thanks to Alexa's integration into the thermostat.
This model isn't compatible with Google Assistant or Apple HomeKit, and it requires either a C-wire or a C-wire converter to function. For this reason, Amazon offers two separate product bundles: a $60 model with just the thermostat and a $75 model with a C-wire converter.
Pricing and Availability 
Thermostat solo ($60) and Thermostat with C-Wire adapter ($75) are the two variants of the device available. A one-year limited warranty is included with the Amazon Smart Thermostat.
Design and Installation
The Amazon Smart Thermostat is 3.56 inches wide, 3.56 inches tall, and 0.84 inches from front to back, with a sleek and minimalist (and slightly boxy) design. The only faceplate colour option is white, which is the only shell colour offered. The thermostat's touchscreen keeps things simple as well. The digital temperature display takes up most of the thermostat's face, with buttons below for temperature up/down and select/mode.
You may use the Alexa app to navigate through a guided installation of the Smart Thermostat after unboxing. It's vital to note that the Smart Thermostat can only connect to 2.4GHz Wi-Fi networks when it's time to link it with Wi-Fi (not compatible with 5GHz bands). If you're having problems connecting the thermostat, you can have the thermostat installed by the Amazon Home Services team. Of course, you can always hire a local HVAC professional to complete the task.
Also Read:  12 Best GarageBand Alternatives for Android in 2021
Compatibility
The Smart Thermostat, according to Amazon, will work with most 24-volt HVAC systems. If you're not sure if the Smart Thermostat will work with your heating and cooling system, there's a simple compatibility checker right on the product page. To figure out what kind of wiring your HVAC system utilises, the widget will ask you a number of questions. If everything checks out in the end, Amazon will approve the Smart Thermostat's integration with your home's system. If your home's wiring or HVAC components appear to be incompatible with the device, the widget warns you that the Smart Thermostat is unlikely to operate.
Also Read:  Top 7 Best Android Emulators For Mac (in 2021)
The Smart Thermostat requires a C-wire connection when it comes to wiring. This is the powered lead that delivers steady power to Wi-Fi-enabled thermostats, often known as the common wire. There's a chance your HVAC system doesn't have common wiring if it's older. Thankfully, determining whether or not your HVAC system has a C-wire is rather simple.
To begin, turn off the circuit to which your HVAC wiring is connected. Then, remove the faceplate from your old thermostat. The common wire connection is if a lead is linked to the C-labeled terminal. If the C-terminal isn't connected, look at the wall aperture where the wires from your HVAC to the thermostat are fished up (or down). If the system is older, the service crew who installed the original equipment may have run a C-wire as a future-proofing measure.
Performance
You're ready to use your thermostat once everything is set up and configured. This model can rely on either a specific fixed schedule created in the app or something called Hunches. Hunches use your phone's location to update the temperature for you automatically. You may set desired temperatures for Home, Away, and Sleep modes and Hunches will alter them depending on whether you're at home or away, based on your phone's location.
The Hunches function constantly sets the temperature to home or away — and if you have many individuals living with you, you can add extra users. To use Hunches, you must give Alexa permission to track your location. You may also use the app, Alexa voice commands, or the thermostat itself to control the temperature. During my testing, all three of these alternatives performed admirably. Simple up and down arrows on the thermostat's touch display allow you to control the temperature. Heat, air conditioning, the fan, and other basic settings are controlled by a button in the centre.
There are many more possibilities on the app. That's where you can create a custom schedule, monitor your device's energy consumption over time (together with any other Alexa devices you have), and perform all of the basic functions like adjusting the temperature or switching the mode from heat to air conditioning.
Also Read: 8 Best Live Wallpaper Apps for Windows 10