How To
How To Change Your LinkedIn URL: Step-By-Step Guide To Customize Your Profile
LinkedIn is one of the most prominent social platforms to build a virtual professional network. Here is an easy guide on how to change your LinkedIn URL.
In recent times, LinkedIn has surged as a gateway to finding jobs, learning professional skills, career development, and connecting with various job providers. Thus, a decent LinkedIn profile is the need of the hour for career-oriented exposure. To set up a good LinkedIn profile you may have to edit the profile URL to give it a more approaching and professional look. In this post, we present you with an easy guide on how to change your LinkedIn URL.
LinkedIn could be put in the genre of social media but a more formal one and when you are stepping up in a professional space, you do need to have a formal presence out there. LinkedIn offers everything from jobs and education related to having you updated with opportunities and skills.
Your profile on such a platform is possibly an e-resume. Many ways are using which you can have a firm professional presence on LinkedIn and changing the profile URL is one of them.
Changing LinkedIn Profile URL on Desktop
To change the profile URL on a desktop, all you need is a decent internet connection and a web browser with LinkedIn open on it.
Step 1: Open the LinkedIn website on your web browser. Now, Sign in with your account details.
Step 2: On the top right corner, you will find a drop-down icon just behind the Me option. Tap and open down the icon, and now select the View Profile option.
Step 3: You can easily find the 'Edit public profile & URL' right there. Click on it.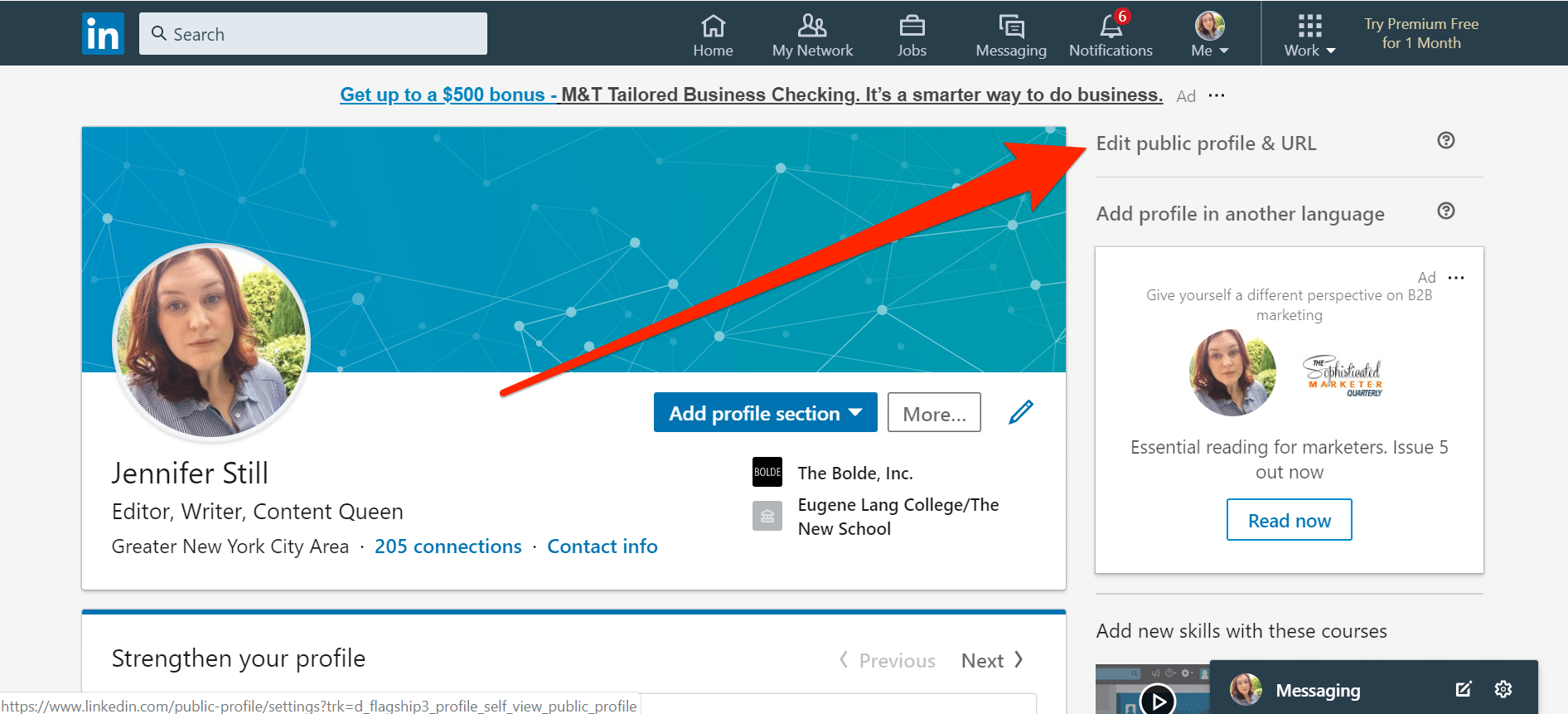 Step 4: Now you have your system-generated profile URL in front of you with a Pencil icon behind it. Click on the Pencil icon to edit the URL.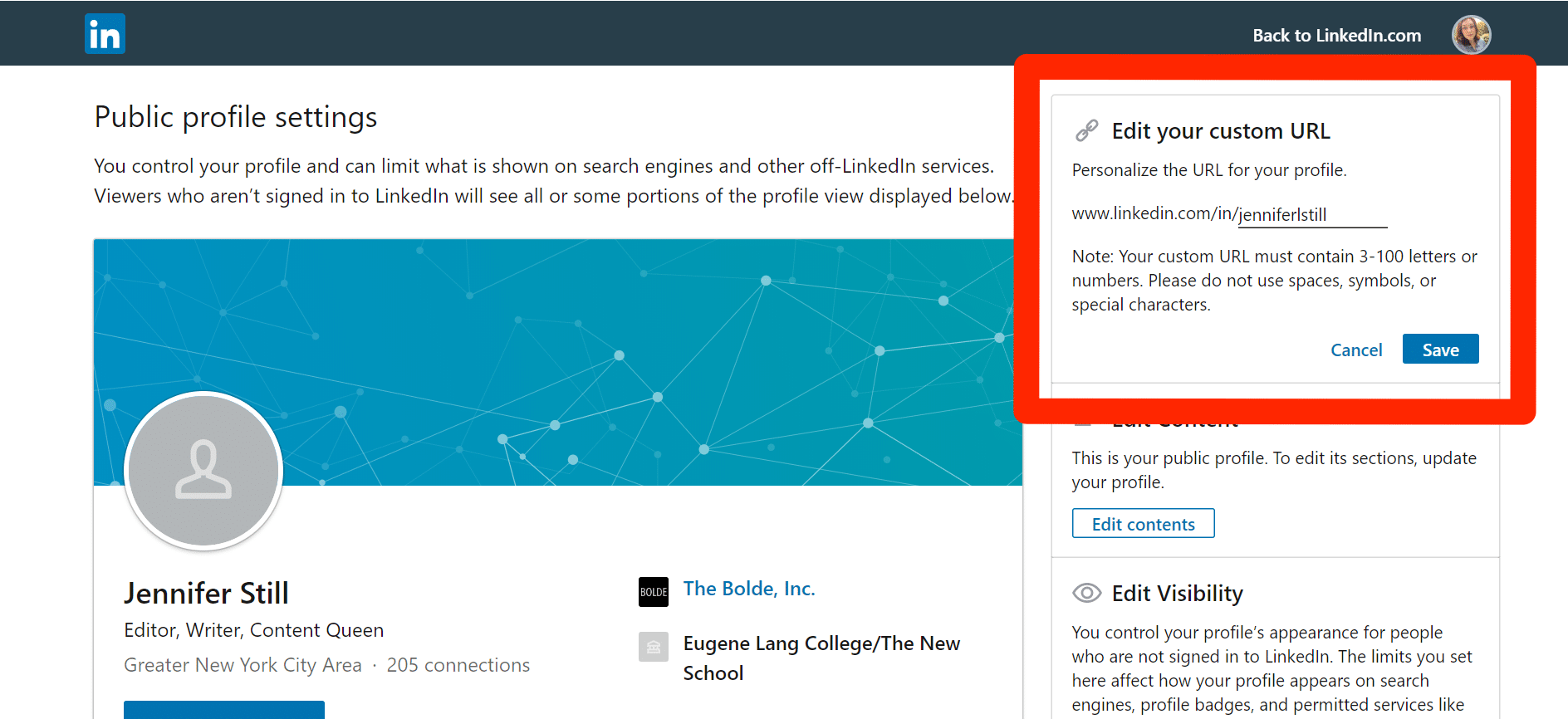 Step 5: Clear the existing URL and you are all set to input the new URL of your choice. Tap on Save when you are done and that's it! your LinkedIn profile URL is now changed.
Changing LinkedIn Profile URL on Mobile
LinkedIn is also available in a mobile app version which is very much accessible from smartphones. Here are the steps to change your profile URL on the mobile app. All you need is the LinkedIn app downloaded on your smartphone.
Step 1: Open the LinkedIn application on your Android or iOS-backed smartphone. Tap on the profile picture at the top of the left-hand side corner.
Step 2: You will find the View Profile option around your profile picture and name. Tap on it to proceed.
Step 3: Scroll down till you have the Contact section in front of your eyes where you have to tap on the Edit (Pencil) icon.
Step 4: Now, tap on the existing profile URL which will be followed by a LinkedIn in-app pop-up.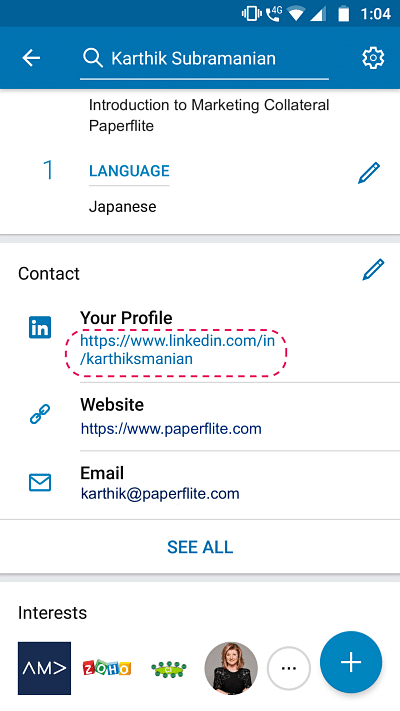 Step 5: Under the Edit your custom URL option you will find a Pencil icon beside the default URL. Click on that Pencil icon.
Step 6: Now type the new URL of your choice in the text tab just beside the Personalize the URL for your profile option. Tap on the Save button and voila! it's done.
Your LinkedIn profile URL is now changed.
In this article, we break down the steps to change the LinkedIn profile URL on both desktop and mobile versions. Hopefully, this guide will help you through your professional journey.
Also check out: How to Deactivate or Delete Your Snapchat AccountHow to Change Your LinkedIn UR