Alternative
10 Best Google Trips Alternatives That You Must Try
Google Trips was eventually shut off by Google, and its fans are livid. It was one of several Google services with a niche following, but Google couldn't afford to ignore it. Let's have a look at some of the best google trips alternatives.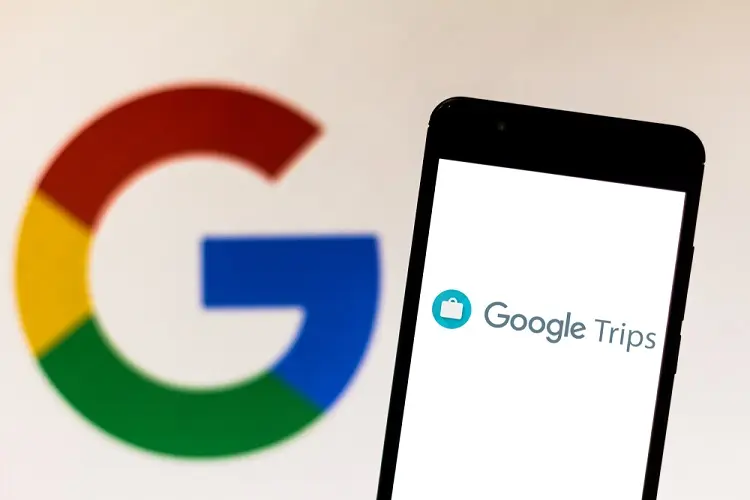 If you were a long-term Google Trips user, though, now is not the time to give up. We've included seven terrific Google Trips alternatives in this post, all of which have all of the Trips features. The applications cover everything, from arranging your travel details to discovering new sights, and they do it without any problems. So, with that in mind, let's look over the list and discover the best Google Trips alternatives for you.
Travelers need Google Trips alternatives because the discontinuation of Google Trips on August 5th, 2019 has caused a lot of disappointment for many people across the world. After all, you might use it to keep track of your trip plans, discover new places, save your favorite spots, and so on.
We've compiled a list of ten applications that are quite comparable to Google Trips in terms of features and functionality. Some applications provide both itinerary management and destination finding, while others provide only one of the two. So, based on your preferences, pick the one that best meets your needs.
Let's get started on the list of 10 Best Google Trips alternatives:
1. TripIt 
TripIt is a comprehensive travel software that includes nearly all of the Google Trips tools you'll need to plan and organize your trip. To begin, you may share your hotel reservations, airline information, and car reservations with TripIt, and it will construct a master itinerary with all of your information in one spot. If you want any further information on your trip, simply consult the master itinerary and you will be fine.
Aside from that, it operates offline, much like Google Trips, which is fantastic. Without an active internet connection, you may check your flight confirmation number, PNR, boarding time, terminal, and check-in gate.
Aside from that, you can locate activities to do in the area, tailored restaurant recommendations, local attractions, and much more. There's also a feature that lets you search local transit and buy passes and bus tickets right from the app.
Overall, there are a few elements that are unique to TripIt, such as airport navigation through an interactive map and itinerary sharing with family members. Both of these capabilities are quite useful and keep you one step ahead of the competition. To summarise, TripIt is not only a good Google Trips replacement, but it is also a better one. For stress-free vacation planning, you must employ its service.
2. Google Travel, Maps, and Search
While Google Trips was a fantastic standalone app for vacation planning, the famous Google Trips features are now scattered throughout several Google products. For example, the google.com/travel web page may help you locate activities to do and nearby attractions.
You may also use the site to look for flights, hotels, and track travel prices for specified dates. You can locate retail locations, landmarks, weather information, travel suggestions, and much more under the Explore tab.
The ability of Google Trips to bring all of the information together in one location was its strong strength. You can now access your hotel and travel reservations via Google Maps and Google Search, as it is no longer available. Switch to Your Places after opening the Google Maps app and going to the menu. All of your reservations are listed under the Reservations tab. Under the Explore tab, you may locate popular attractions, restaurants, museums, and more.
Alternatively, you may use Google Search to get all of your reservations and flight information by typing "my travels" and "flight live status." You may also use Google to uncover attractions and local hotspots by searching for "things to do."
As can be seen, practically all of Google Trips' functions are still available, although they are dispersed over many applications. Google has stated that all Trips features will be included in Maps in the future. Until then, you may plan your trips using a variety of Google tools.
3. Guides by Lonely Planet
In terms of destination knowledge, Lonely Planet Guides is one of the top Google Trips alternatives. Lonely Planet is recognized for its extensive vocabulary of local terms from all around the world, ensuring that you have accurate information about any trip. To begin with, it's not a comprehensive Google Trips replacement because it doesn't handle itinerary management such as flight booking, reminders, and so on.
Lonely Planet's large collection of material, on the other hand, has a wealth of information about the location and its hotspots. It offers travel editors handpicked lists of locations in practically all of the world's major cities. Aside from that, the app makes it simple to locate restaurants, activities to do, and varied experiences such as food walks and city tours.
The audio phrasebook is a unique feature that sets it apart from Google Trips. This audio phrasebook has a collection of typical local phrases that will make it easier for you to communicate with the locals. It's accessible in 19 different languages, including Japanese, Chinese, and Spanish. The nicest aspect is that the app is fully functional even when you are not connected to the internet.
Lonely Planet, on the other hand, is a lot older firm with hundreds of facts and tales about numerous places. While Google has gone hyper-local in recent years, it does not have the same level of research as Lonely Planet's Guide. Guides by Lonely Planet might be a fantastic aid if you're seeking a Google Trips alternative that can supply you with accurate information about your trip as well as an audio phrasebook.
4. TripCase
TripCase is the ideal choice for you if you're searching for a Google Trips substitute that only manages your itinerary. You may share your flight, hotel, and car reservations with TripCase, and it will construct a timeline of all your activities, similar to Google Trips.
You may access all of your flight information, as well as information on the airport terminal and gate, using the app. If there are any last-minute changes, the app will provide you with updated information. The best aspect is that, unlike Google Trips, you can share your schedule with family, friends, and coworkers.
As previously stated, TripCase solely manages your itinerary and makes no recommendations for famous tourist attractions, restaurants, or landmarks. If you're a regular flier or a business traveler, TripCase can save you time by consolidating all of your travel information in one place. If the app matches your needs, TripCase is an excellent choice.
5. Sygic Travel
Sygic Travel is a brand-new method to plan trips using maps and a variety of features. While Google Trips was a full-featured tool that included both itinerary management and travel recommendations, Sygic focuses solely on the latter. You may create a thorough itinerary with Sygic Travel that includes landmarks, best eateries, parks, cafés, caverns, and more.
The app allows you to search for locations and then get information such as estimated walking time, ratings, and distance. You may also add these locations to your schedule and ask your friends to join you. The best aspect is that Sygic Travel provides hundreds of 360° movies for well-known destinations all around the world. It will assist you in selecting the greatest attraction to visit without wasting time. Within the app, you can also book sightseeing excursions, cruises, and hotels.
After all of that, Sygic Travel, like Google Maps Offline, may be used totally offline. All you need to do now is pick a location and download the city profile. Finally, if you want to plan and develop your vacation schedule in a smooth manner, Sygic Travel is one of the finest Google Trips alternatives.
6. TripAdvisor
TripAdvisor is still the old-school option for many tourists in the age of computerized vacation planning and for good reason. It boasts the greatest network of travelers that assist fellow members to plan their trips on a dedicated forum. Aside from the forum, TripAdvisor also allows you to purchase flights and hotels directly from the app.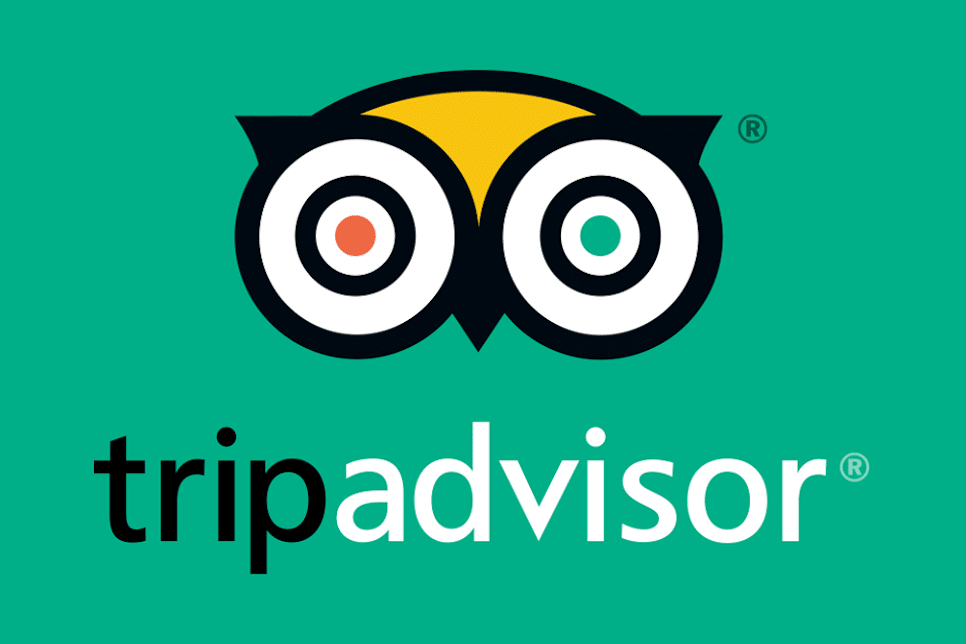 TripAdvisor may not have any of the fancy features found in Google Trips, such as a master itinerary, airline information, or reminders, but it does what it does best: it puts plenty of local and accurate information at your fingertips. You only need to select your destination to find all of the top sights, popular activities, local food, and more.
TripAdvisor also offers a unique feature: the forum may provide recommendations for strange locations. Away from the throngs of visitors, you may find off-the-beaten-path destinations that are both distinctive and tranquil. To summarise, TripAdvisor stands out among the finest Google Trips competitors because of its large travel community. You must have TripAdvisor by your side if you want to get accurate information about your trip destination.
7. Kayak 
Kayak is well-known for its price aggregation service, but it also lets you plan your vacations. Kayak allows you to share your hotel and flight reservations, and it, like Google Trips, compiles all of the information in one spot. The app contains hotel receipts, boarding passes, and all airport information. It offers a projected check-in and boarding time based on prior trends in case there have been any changes.

It also includes tailored maps to assist you in navigating the airport without difficulty. Kayak also allows you to share your travel plans with family and friends. Above all, it also works offline, so you don't have to be concerned. To summarise, Kayak is an excellent choice if you want a straightforward Google Trips replacement that can arrange your trip information.
8. Roadtrippers
Roadtrippers aren't for everyone, but if you're going on a road trip, it's an absolute must-have. Roadtrippers allows you to organize your road trip on an interactive map, where you can select your destination and book hotels, restaurants, sites of interest, and other accommodations along the route.
It's not a Google Trip replacement because it doesn't arrange your route, but it does give excellent ideas while on the road.
The best part is that everything happens on a map, so you can see your route, read reviews, book venues, and finish your planning all at once. To summarise, if you're planning a road trip, Roadtrippers can greatly assist you in creating a precise itinerary.
9. PackPoint
One of the most common issues I have while planning a vacation is forgetting to bring everything. PackPoint comes to my rescue in this situation. It's a free packing list organizer and planner for avid travelers. PackPoint will ensure that you never forget to pack your belongings again.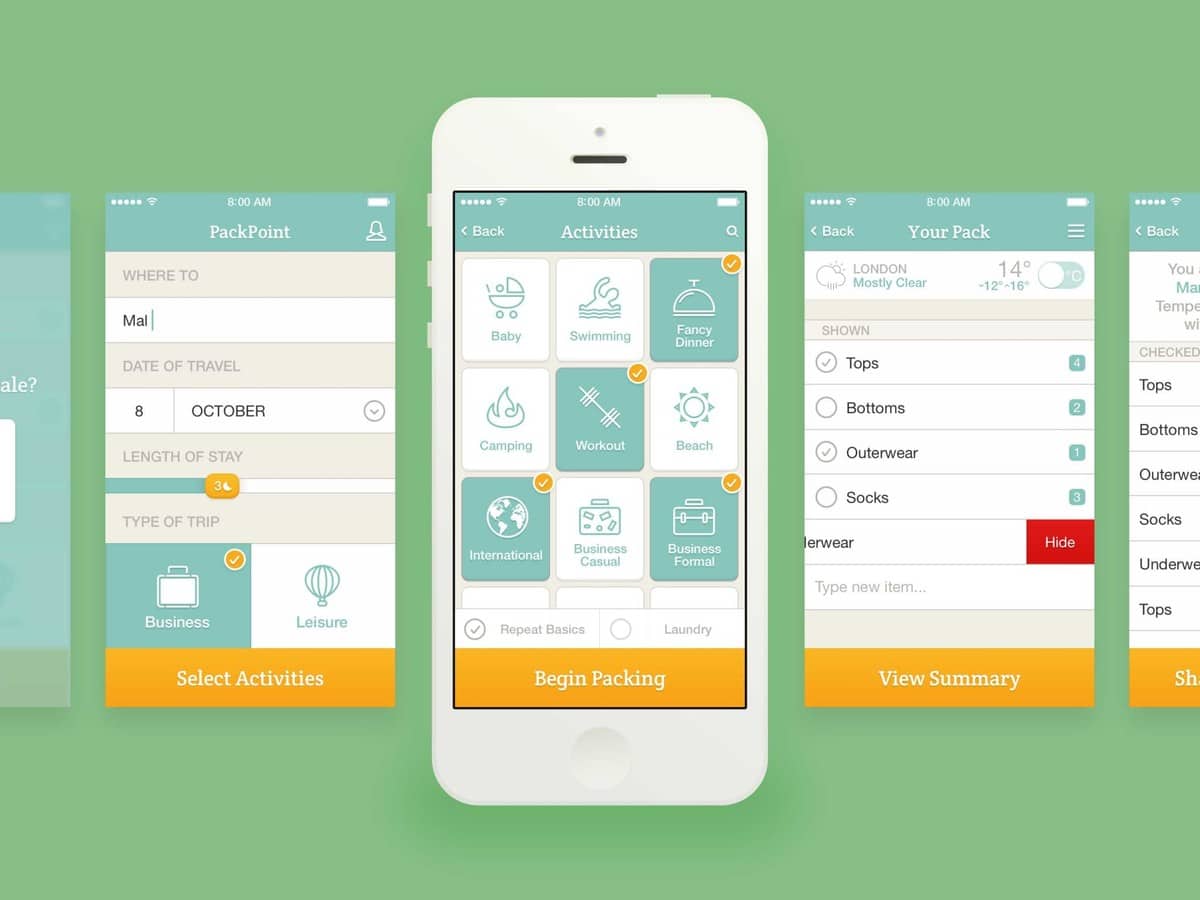 The software is easy to use. All you have to do is choose your location and travel date, as well as the activities you want to perform on your vacation. It will generate a packing list for you, complete with a due date. You can modify the packing list by deleting or adding things as necessary. Automatically adding goods depending on activities is a terrific way to get your packing list started. If you upgrade to the premium edition, you may link the app to your Tripit account to simplify your itinerary even further.
While PackPoint cannot replace Google Trips, it is an excellent software to use in conjunction with other trip planners to guarantee that you don't forget anything important.
10. SaveTrip
The "SaveTrip" app is the final Google Trips option on this list. It's a fantastic app for budget tourists. You can see your itineraries as a timeline on the app, so you always know what's coming up next. To keep track of vital information, you may add notes (both text and photos) to your list.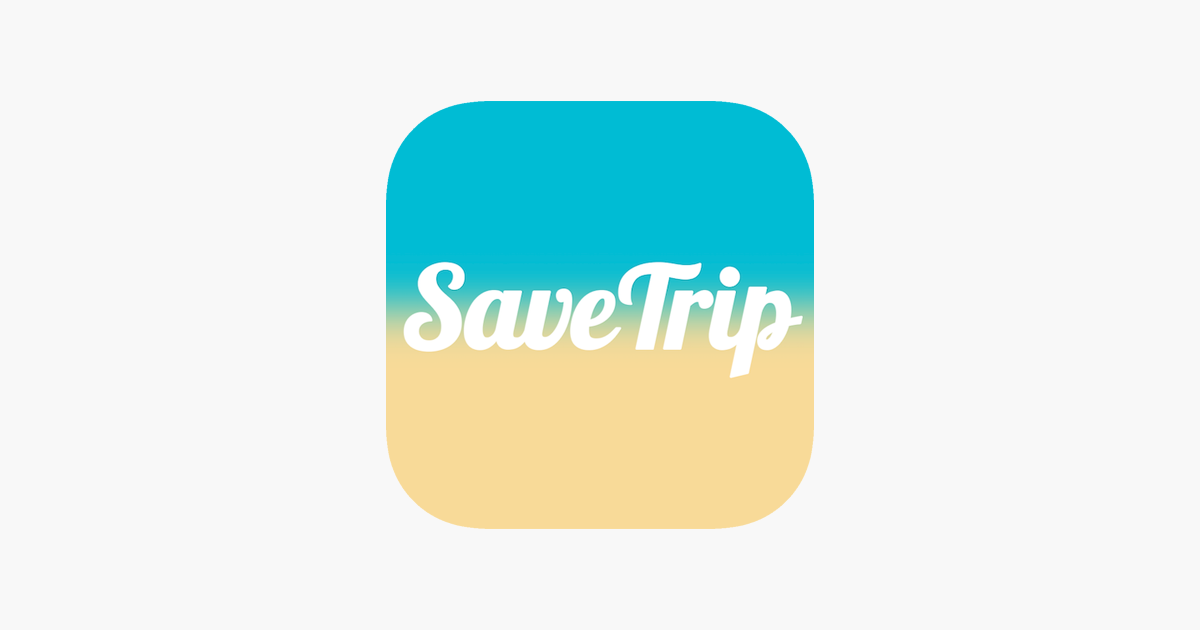 The nicest aspect of SaveTrip is that it assists you in budgeting for your vacation. It allows you to keep track of your costs and translates them into your local currency so you know exactly how much you're spending. You may also export your trip costs as a CSV file, which can aid you in your bookkeeping.
Overall, it's excellent software for helping you plan your vacation budget so you don't go over budget. If you're going on a trip, this software is a must-have for budgeting.
Although Google has not released an official successor for Google Trips, you may think of Google Travel as the natural Google Trips alternative. Google Trips was a fantastic tool for gathering all of your trip information and discovering new places without having to navigate from one app to the next. However, like with Google, good things must eventually perish. In any case, we've listed a few best Google Trips alternatives that will undoubtedly be beneficial to you. Some applications allow you to manage your itinerary as well as discover new places to visit, while others only allow you to do one of the two. You are free to choose whichever option best matches your needs. That concludes our contribution. If you like the story, please leave a comment and let us know.
Also Checkout: NordVPN App Review | Fast And Secure VPN