The following benchmarks will demonstrate  MacBook Air M2 vs Dell XPS 13 Plus-
Geekbench comparison between the MacBook Air M2 vs Dell XPS 13 Plus
                                           Dell XPS 13 Plus        MacBook Air M2
Single core                                       1,797                   10,621
Multicore                                          10,621                  8,919
The XPS 13 Plus scored 10,621 points in the Geekbench 5.4 multi-core CPU benchmark test.
This is a simple test that runs your CPU through a series of workloads designed to simulate real-world jobs (generating the content, playing games, etc.) and then awards it a score. The better (or at least more performant) the CPU, the higher the score.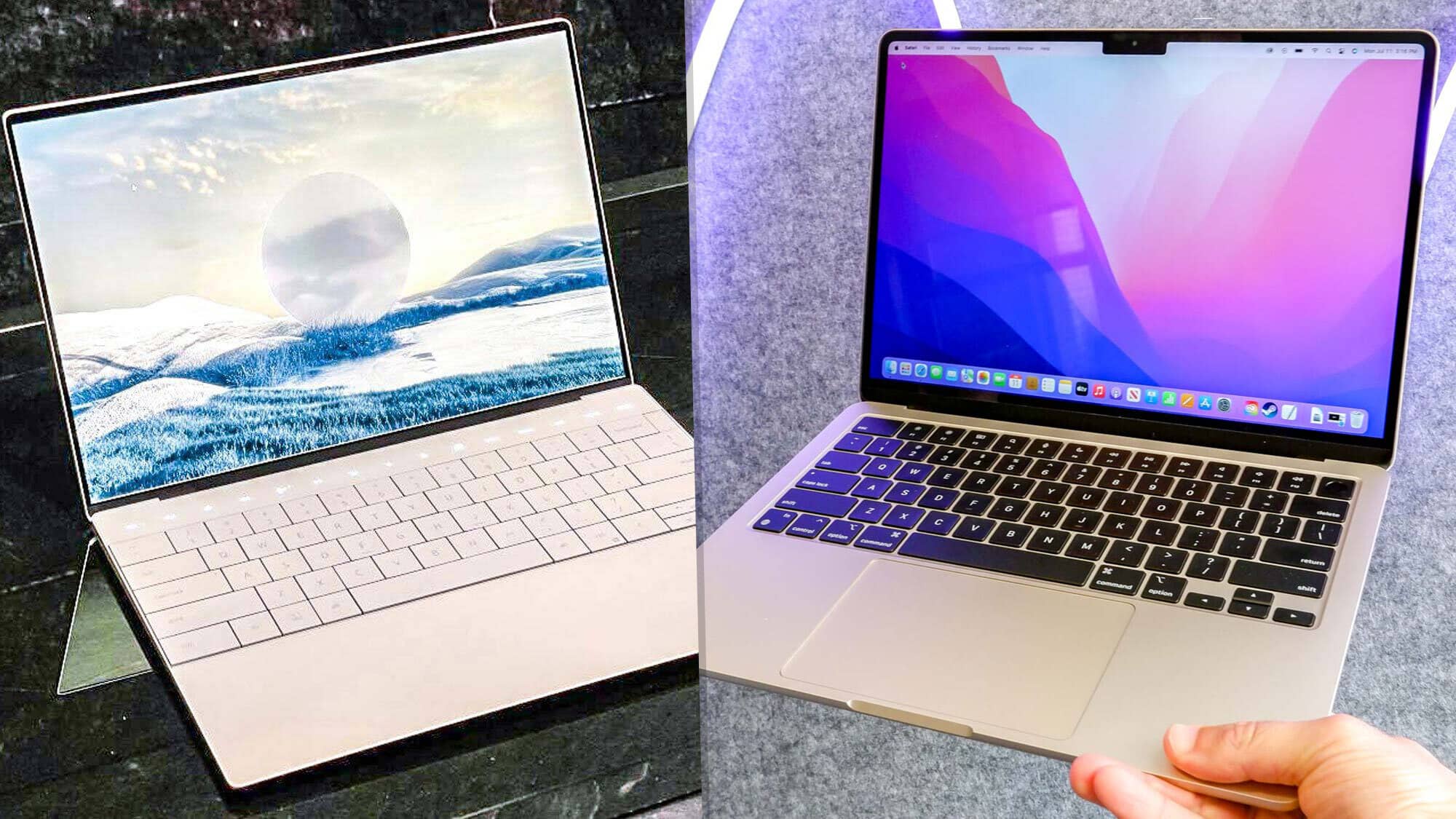 The Dell XPS 13 Plus's 10,621 score is impressive for an ultraportable, and it easily outperforms the MacBook Air M2's 8,919 scores. However, the Air M2 easily outperforms the XPS 13 Plus in the single-core CPU benchmark.
In very simple words, this implies that the M2 in the Air is more efficient when it comes to a single core executing a set of instructions as quickly as it can.
However, the lower multi-core score compared to the XPS 13 Plus shows that Intel's processor is more efficient at dealing with multi-threaded workloads – that is software that can make use of multi-core CPUs and issue complicated instructions to multiple cores at the same time.
Video transcoding: Dell XPS 13 Plus vs. MacBook Air M2
CPU performance is only one part of a laptop's performance. Other reasons to buy (or not buy) a laptop include battery life, screen quality, port possibilities, and more.
Depending on what you want to use it for, the sheer CPU power of a laptop may not really make a difference in your day-to-day work.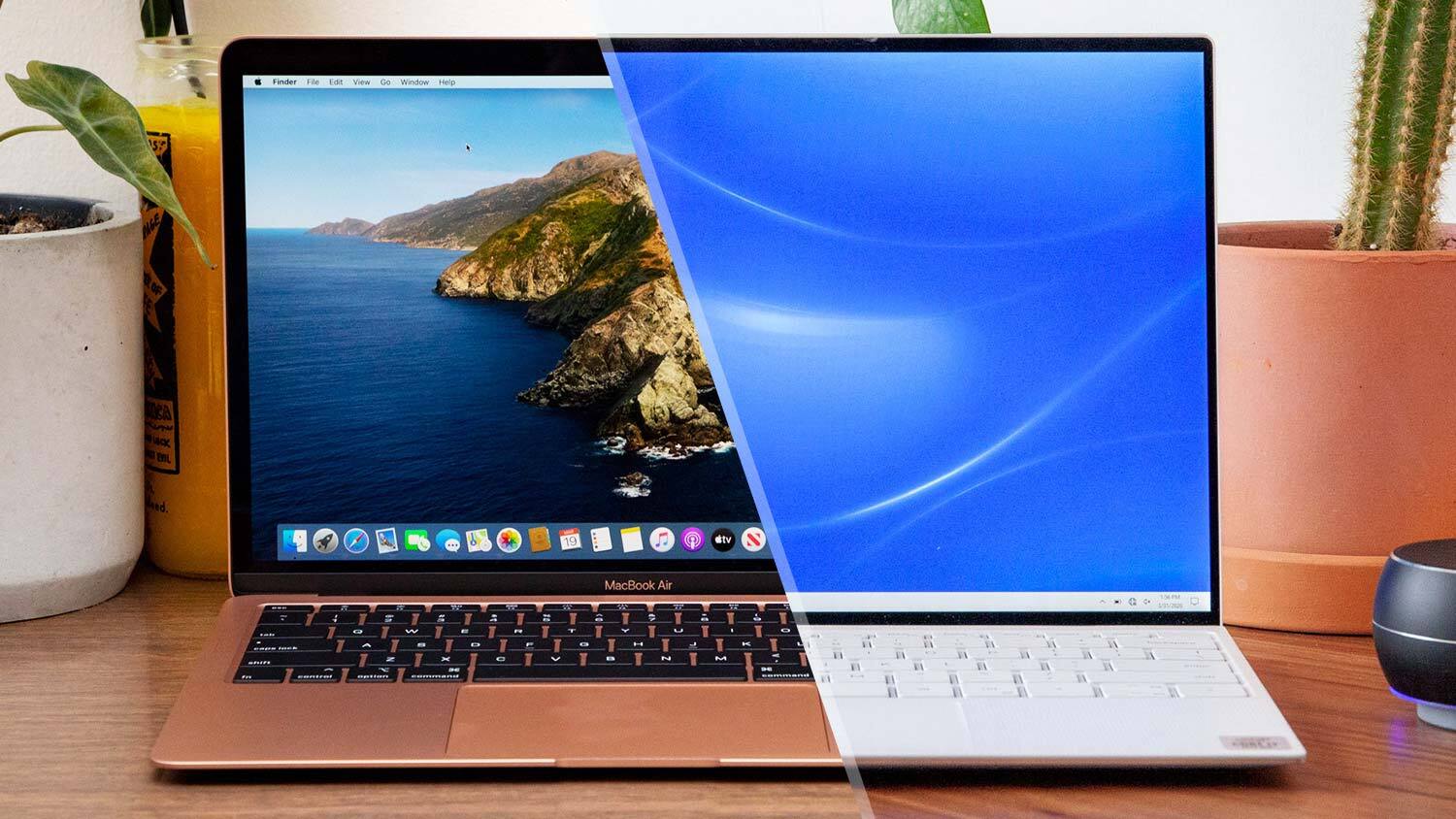 With that in mind, let's take a look at some of the other results from our tests to see how the MacBook Air M2 compares to the XPS 13 Plus overall.
Time for a Dell XPS 13 Plus and a MacBook Air M2– 8 minutes and 31 seconds,  7 minutes and 52 seconds
Dell XPS 13 Plus vs. MacBook Air M2: Which Is Better for Gaming?
MacBook Air M2 13-inch (2022)
XPS 13 Plus by Dell (2022)
Civ 6: Gathering Storm by Sid Meier (in frames per second)
40.3 fps @ 1470 x 956
22.9 fps @ 1080p
If you enjoy gaming on your laptop, both the Dell XPS 13 Plus and the MacBook Air M2 are excellent choices. We ran both through the graphics benchmark in Sid Meier's Civilization VI: Gathering Storm, an oldie but a goodie that we utilize in testing since it operates on a wide range of MacBooks and Windows PCs.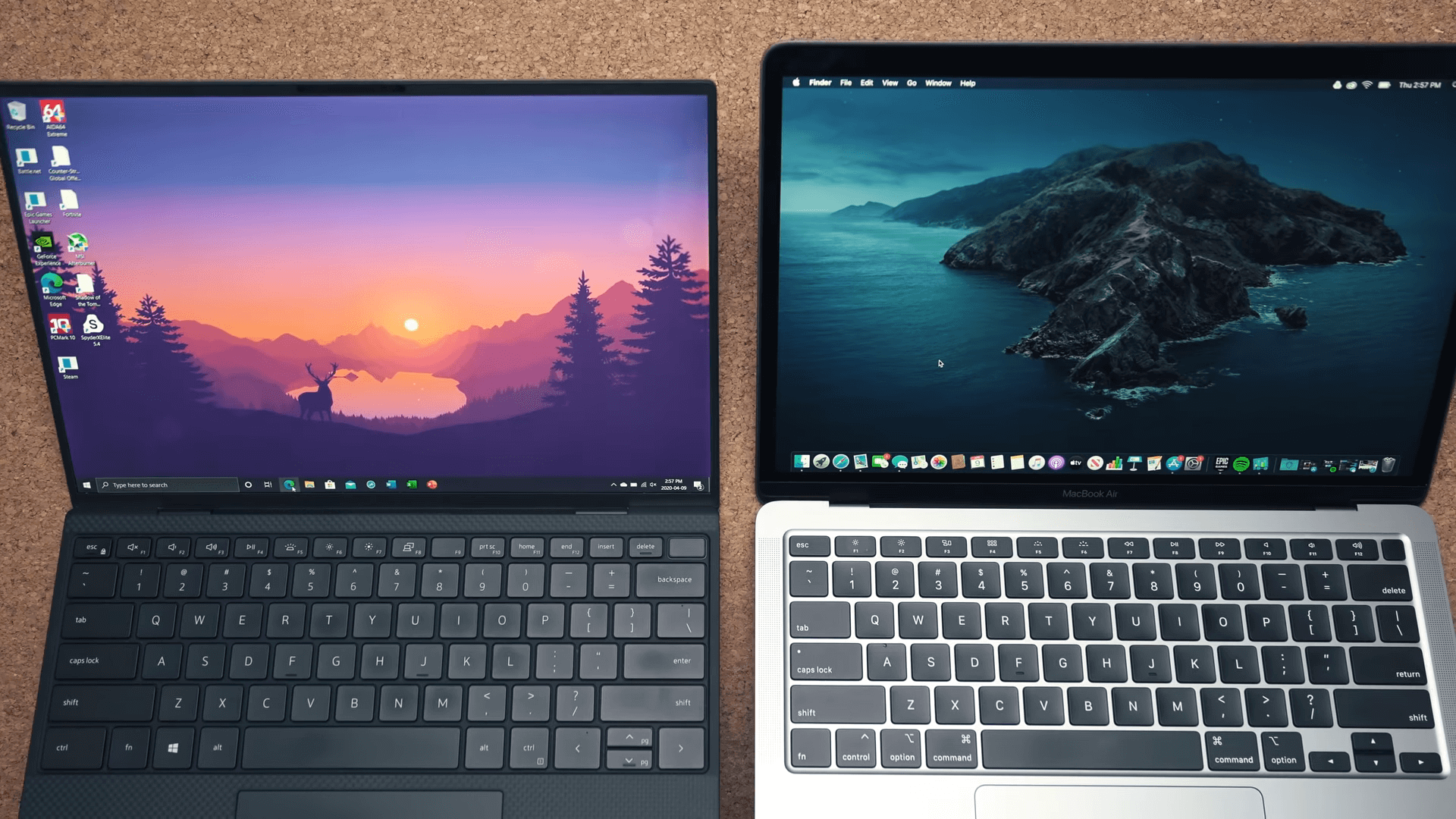 However, getting MacBooks to run Civ VI in a resolution similar to most Windows computers can be difficult.
The maximum resolution we could get it to run in on the M2 Air, for example, was 1,470 x 956, which is much lower than the Air's original resolution of 2,560 x 1,664. The Air M2 averaged 40.3 frames per second (fps) in the graphics benchmark at that resolution.
CONCLUSION
As you can see from the statistics and numbers above, the Dell XPS 13 Plus with a 12th Gen Intel Core i7 CPU looks to provide greater CPU power than the MacBook Air M2 for nearly the same price.
Because both ultraportables are identical in size and price, the XPS 13 Plus provides a more attractive bundle for speed fanatics, including better SSD speeds. However, this does not imply that it is a superior laptop in general.
The Air M2 is a fantastic ultraportable that offers quicker video transcoding, improved performance in Adobe programs, and nearly double the battery life.
So, if you need an ultraportable for creative work on the road, the new MacBook Air M2 might be precisely what you're looking for. It also has a brighter display (albeit no OLED option) and a headphone jack, which Dell removed from the XPS 13 Plus to make it slimmer and lighter. Here we conclude our post on  MacBook Air M2 vs Dell XPS 13 Plus.