Alternative
8 Best GoPro Alternatives – Best Action Cameras
There are several possibilities to choose depending on how you want to use your GoPro. Here are the best GoPro alternatives you can try.
We've included plenty of action cameras and some of the best GoPro alternatives in our list that are cheaper copies of GoPros, so if you're searching for a camera with equal ruggedness and waterproofing but without the exorbitant price tag, you're in luck. 
However, if you're more concerned with video features and can live without the tough things, there may be alternative models worth considering. To give you a variety of alternatives, we've included a powerful camcorder and a pocketable camera for vloggers on our list.
If, on the other hand, you like the notion of waterproofing but want a zoom lens, we've included a capable robust small camera from Olympus that does just that. Finally, if you enjoy the notion of a camera that can catch new viewpoints, you should think about getting a drone. 
8 Best GoPro Alternatives-
1. DJI Osmo Action 
When DJI entered the action camera market, it realized it would have to go all-in to compete with GoPro. It accomplished this with the Osmo Action, a highly capable tiny action camera with a slew of capabilities. The RockSteady stabilization technology produces super-smooth footage in a variety of conditions, making it ideal for bike riding, white-water rafting, and whatever other adventure you want to take your action camera on! The images and videos look fantastic, especially the 4K 60p footage. Furthermore, the convenient front-facing screen is ideal for vlogging — an invention at the time that GoPro quickly stole.
Since its first release, the DJI Osmo Action has only become cheaper, and it is well worth the money. It is probably a little out of date today, lacking some of the interesting capabilities of newer GoPro cameras, and DJI has taken a different approach with its replacement.
The DJI Action 2, which is farther down the list, is a completely different beast, a little cube of an action camera that serves as the hub of a modular system. That might imply that we won't see another camera like the Osmo Action from DJI again, which is a shame because it's really, very excellent.
2. AKASO EK7000 Pro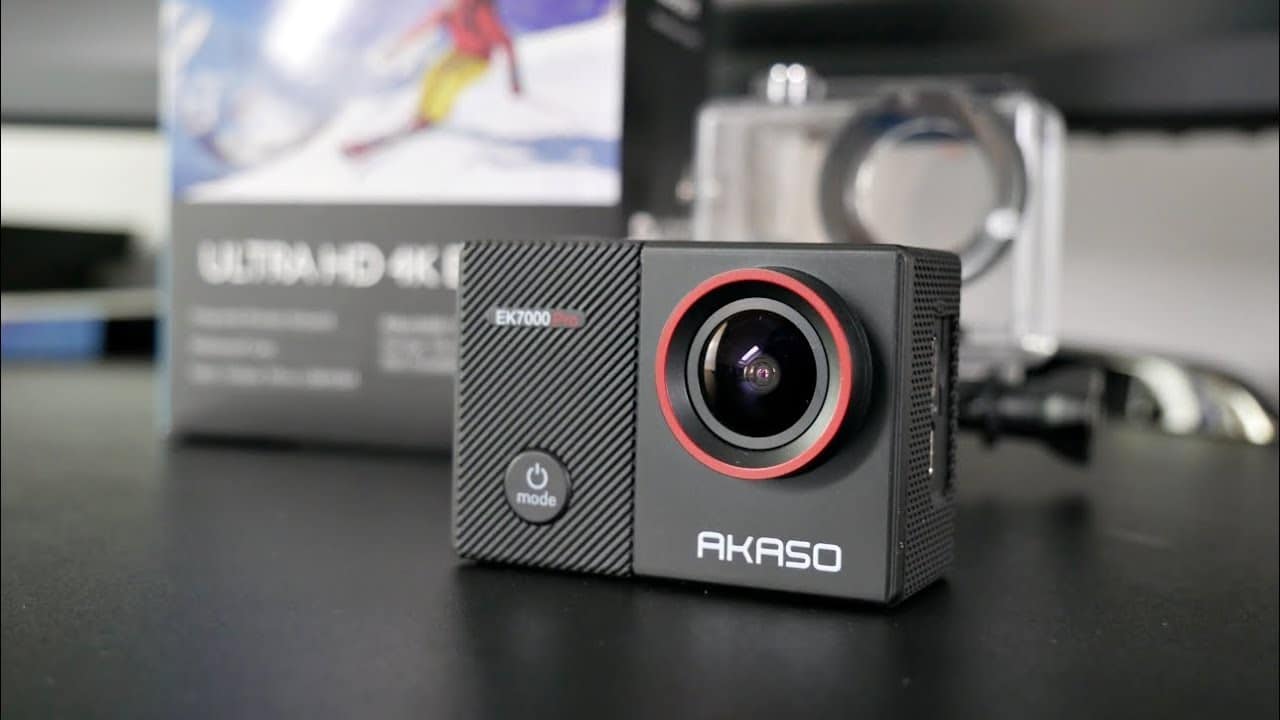 There are a plethora of low-cost GoPro alternatives available, but it's important to be selective because not all are worth your time. The Akaso EK7000 Pro is a terrific camera all around, taking amazing 4K footage and including a useful 2-inch touchscreen, albeit you can't use it when it's in the waterproof case.
The sensor struggles a little in low light, but it otherwise does a good job, and at this price, it's difficult to complain. It does not come with the necessary SD card, so if you don't already have one, you'll need to add it to your prices.
Also Checkout: Top 8 Best Microsoft Office Alternatives in 2022
3. Action 2 by DJI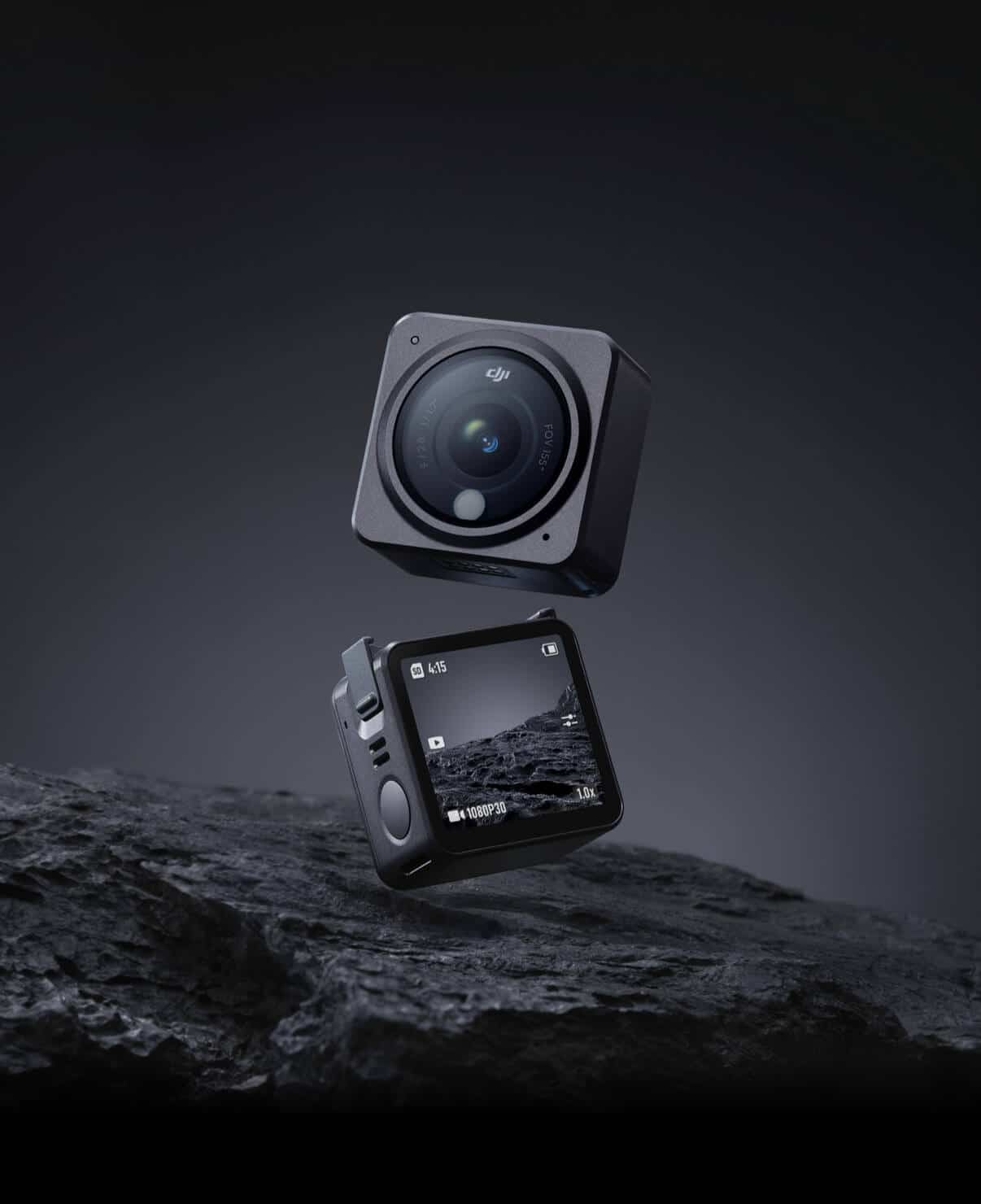 DJI, the world's leading drone manufacturer, forced GoPro to reconsider by offering a front screen to its first action camera, the Osmo Action. It took time for the replacement to emerge, but the Action 2 arrived in 2021, and it was a very different beast. The Action 2 is more than simply an Osmo Action update; it reimagines what a GoPro-style camera may look like, starting with a tiny 39x39mm square camera and allowing the attachment – via a magnetic clip – of additional units for increased connection, battery life, and a vlogging screen.
Its fundamental cuboid body resembles a GoPro Session (if anybody remembers those), but its modular structure is more akin to GoPro cameras like the Hero 8 and up. The picture stabilization features, including a horizon leveler, are very outstanding, and it boasts a bigger 1 / 1.7″ sensor to boot.
Even when connected with a second device, it is about the size of a GoPro (but only when paired do you get a USB socket or the option to add a microSD card).
The primary camera unit's size limits touchscreen control, but the front touch-screen adapter exactly complements it, making vlogging easy. It's not a GoPro Hero camera replacement, but it's an intriguing option.
4. The Insta360 ONE R Twin Edition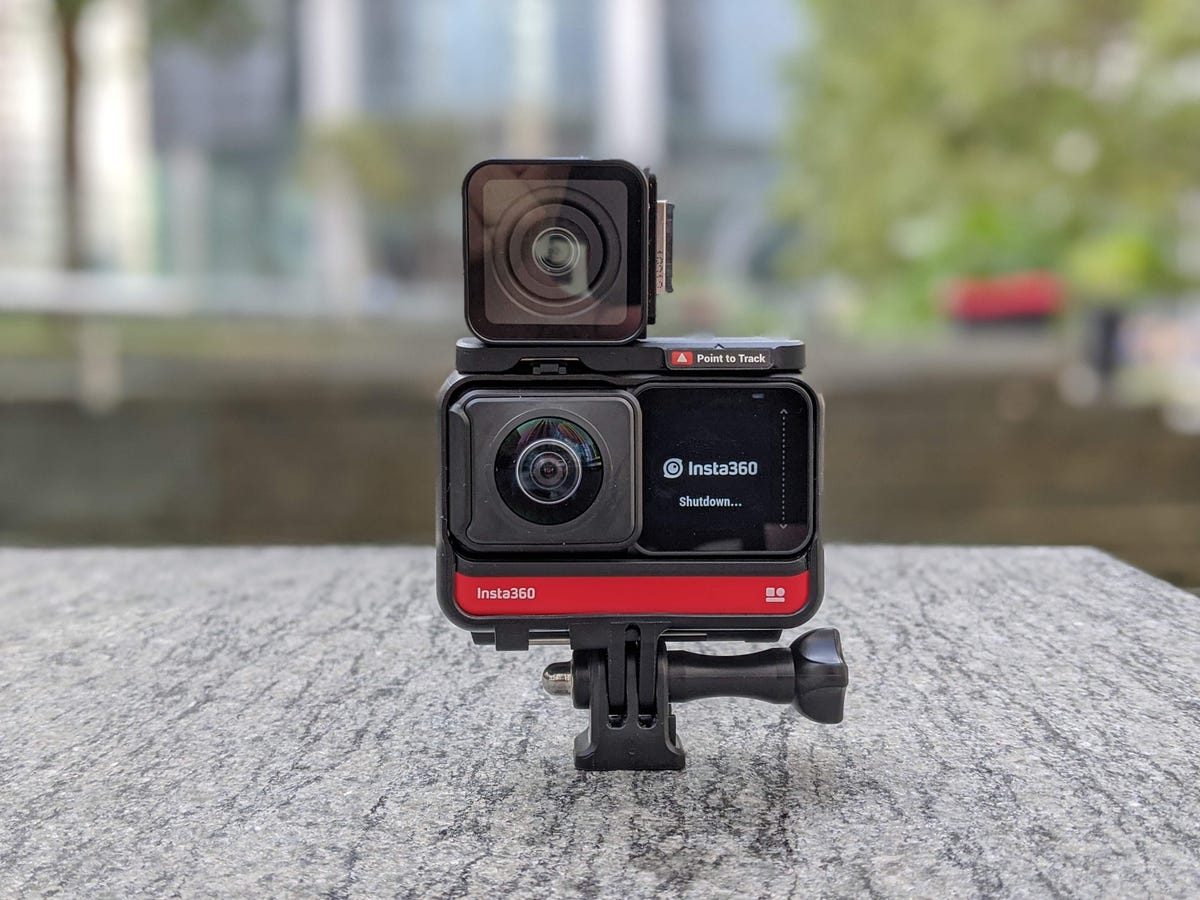 With GoPro dominating the action camera market, it makes sense for competitors to innovate. The Insta360 ONE R Twin Edition is one of the most unusual launches in recent years – it gets its name from the fact that it is, kind of, two cameras in one. It includes two interchangeable lens modules, one of which is a 360-degree camera and the other a straight 4K-shooting action mode.
You may also get the Leica-made one-inch sensor mode if you wish to compete with the Sony RX0 II in terms of quality! AI-powered shooting modes assist in identifying the most fascinating sections of the 360-degree film, providing you with greater freedom in the field.
Also Checkout: 12 Best GarageBand Alternatives for Android in 2021
5. Akaso Brave 7 LE (Limited Edition)
Akaso's cheap action cameras continue to amaze, with the Akaso Brave 7 LE delivering a slew of useful features for vloggers on a tight budget. It captures 4K video and boasts a 6-axis stabilization mechanism that is surprisingly good for a camera of this budget. 
The front-facing screen makes it ideal for vlogging, however, it is a little model that may require some getting used to. Without the housing, the waterproofing is also somewhat limited, so keep that in mind before plunging it into the sea! Overall, the Akaso Brave 7 LE is an excellent low-cost alternative for vloggers looking for a GoPro Lite.
6. HDR-CX405 from Sony
If you're looking at a GoPro as a cheap way to take a rapid video rather than an action camera, a cheap camcorder could be a better option! The Sony HDR-CX405 is a fantastic starting point – It's competitively priced to compete with other comparable camcorders, and it can produce good-looking 1080p film in a lightweight, self-contained device. 
The HDR-CX405 is a nice, simple choice for basic video because it is straightforward to operate and portable. If you want to do anything more complicated, you could get frustrated by the absence of a 4K resolution or a connector for an external microphone. However, for the most part, this will get the job done at a reasonable price.
Also Checkout: 10 Best Cydia Alternatives You Should Try in 2022
7. Pocket 2 by DJI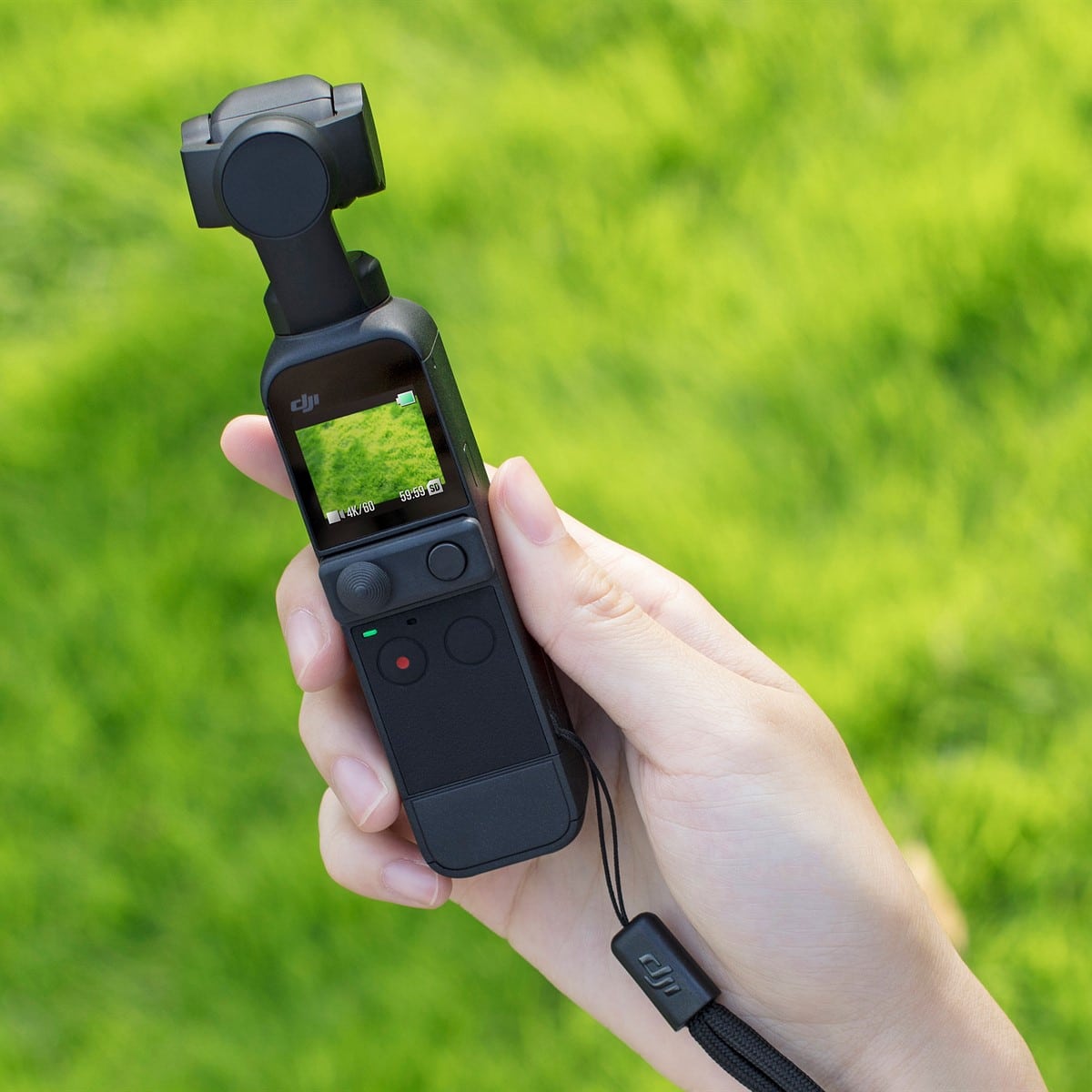 Another option for individuals who aren't concerned about waterproofing — is the DJI Pocket 2 fills a vlogging niche comparable to GoPro cameras. It is available as part of an amazing Creator Combo bundle, which also includes a Mini Control Stick, a case, tripod mount, wrist strap, wireless microphone, dead-cat windscreen, wide-angle lens, and a Do-It-All Handle with a mic-input connection. 
This, along with the Pocket 2's class-leading stabilization and pocketable size factor, makes it one of the most formidable tiny cameras for vloggers. It suffers a little with noise difficulties in low light, so keep that in mind, but otherwise, it performs admirably in most situations.
8. Tough TG-6 from Olympus
One of the most significant limitations of GoPros is that they have a fixed wide-angle lens, thus you are limited to the GoPro perspective. The Olympus Tough TG-6 is a waterproof small camera with a 25-100mm equivalent optical zoom lens and a maximum aperture of f/2 at the wide end.
It looks and feels more like a typical camera than anything else on our list, making it a significantly heavier option than a basic GoPro. But if it doesn't concern you, it's an exceptionally durable camera that can withstand much abuse and keep going.
Also checkout: 8 Best Omegle Alternatives – Best Sites to Talk with Strangers