The best Chromebooks are no longer simply laptops that run a few Google apps. Chromebooks can now meet a wide range of computing needs, and a good Chrome OS laptop or two-in-one can outperform a mediocre Windows or MacOS laptop. As a result, the Acer Chromebook Spin 713 is our pick for the best Chromebook of 2021, as it does almost everything right. In this post, we have compiled a list of the best chromebook laptops in the market.
The best Chromebooks are well-known for providing good value. The message that many people want good Chromebooks, rather than just cheap ones, has reached manufacturers. Many are around $500 or $600, but there are also good options in the higher and lower price ranges. The extra money will go a long way toward getting you something you'll like.
Let's have a look at the list of best chromebook laptops-
1. SPIN 713 ACER CHROMEBOOK
Acer's Chromebook Spin 713 is the best Chromebook money can buy. You'll have a tonne of extra vertical space for work and multitasking with a gorgeous 3:2 screen that rivals some more expensive competitors.
The keyboard is excellent, with a nice backlighting and a comfortable, quiet feel. There's even an HDMI port, which is unusual for a thin Chromebook. And, most importantly, the 11th-Gen Intel processors can easily handle a heavy load of tabs. The speakers on the Spin aren't great, and there's no biometric login, but those are reasonable trade-offs for a laptop of this quality at this low price.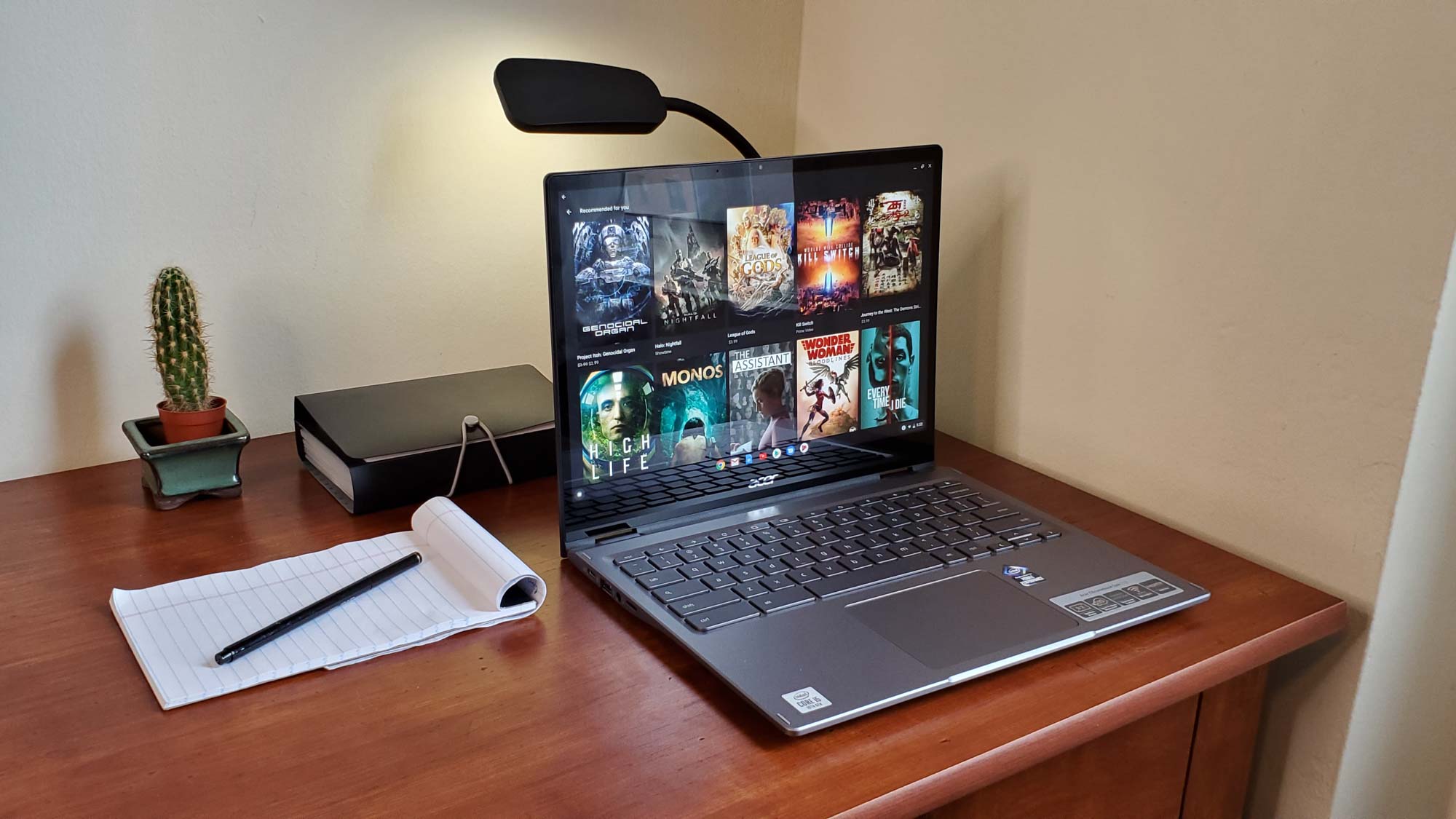 In a market where the main differences between Chromebooks in this price range are their screens and possibly an included stylus, Acer stands out by creating an affordable laptop that excels in almost every way. It will cost you around 699 Dollars. 
2. DUET LENOVO CHROMEBOOK
If you're looking for a low-cost device for on-the-go work, the Lenovo Chromebook Duet provides excellent value for money. It's a 10.1-inch 2-in-1 laptop with a detachable keyboard and kickstand cover.
The Duet has a MediaTek Helio P60T processor, 4GB of RAM, and up to 128GB of storage, and it performs well when browsing and not under heavy load. It also employs a version of Chrome OS tailored to its convertible form factor, as well as the first version of Chrome optimised for tablet use. 
When not connected to its keyboard, the Duet has an Android-like gesture navigation system that makes switching between apps a breeze. The most impressive feature, however, is the battery life; I was able to get close to 11.5 hours of fairly heavy use. It will cost you around 299 Dollars. 
Also Checkout: 8 Best Photo Editing Apps for iPhone
3. THE HP CHROMEBOOK X360 14
If you want more power and don't mind getting a slightly larger laptop, the HP Chromebook x360 14 is an excellent choice. HP offers several configurations under this name, but we recommend the model we tested, which includes 8GB of RAM and 64GB of storage in addition to the i3 processor, which will cost you around 295 dollars. 
While we chose the Asus for its elegant design, there isn't much to criticise about the slightly larger HP. It has the same ports, RAM, and storage as the original. The keyboard is excellent, and the sound is slightly improved because the speakers are located on the keyboard deck rather than on the bottom.
4. ASUS CHROMEBOOK DETACHABLE CM3-
The Chromebook Detachable CM3 is Asus' attempt to compete with Lenovo's well-received Chromebook Duet. The CM3 is a 10.5-inch, 16:10 Chrome OS tablet with a fabric cover, a kickstand, and a keyboard that pops on and off, similar to the Duet. 
It is slightly more expensive than the Duet, but it also has a few additional features. One unique feature is that the kickstand folds in two directions: you can fold it long to stand the tablet up like a laptop, or you can fold it short to stand the tablet up horizontally. We're not sure how useful this functionality is, but it's there if you have a specific use case in mind.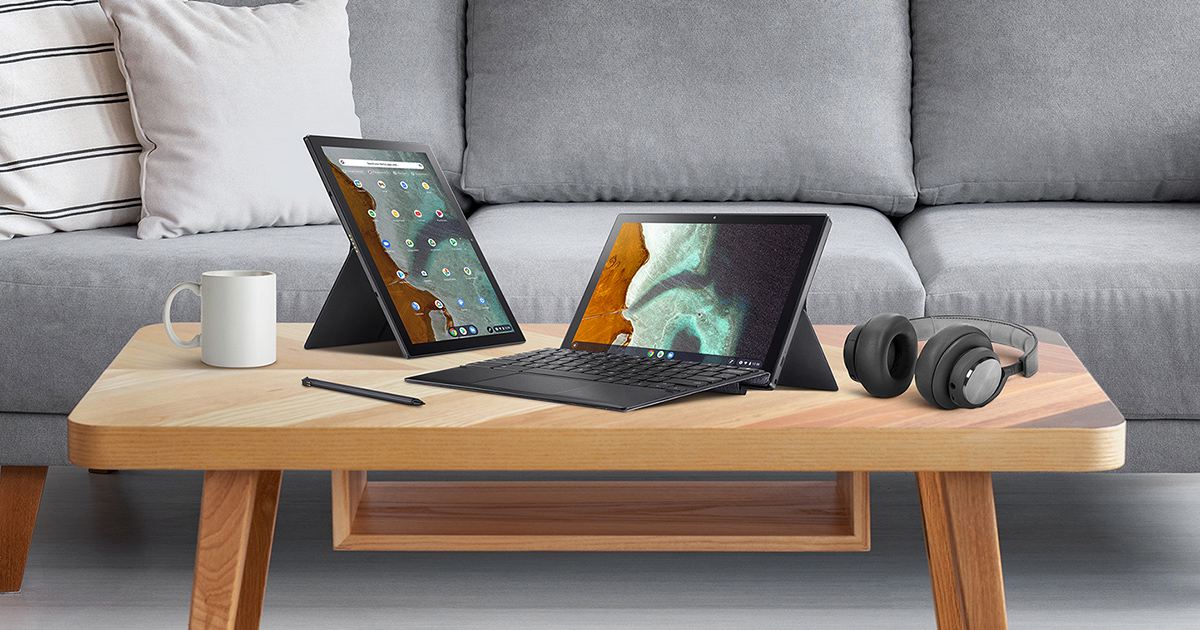 The CM3 also includes a built-in USI stylus and roomy keys with surprising travel. The battery life, however, was the most impressive feature for us. It will cost you around 360 Dollars. 
Also Checkout: Best Gaming Monitors In 2021 To Boost Your Gaming Setup (Top 10)
5. ASUS CHROMEBOOK FLIP CX5- 
People may be put off by the Chromebook Flip CX5's price, but it truly is that good. It's tough enough to withstand jolts and jostles in a backpack or briefcase, and it has a unique velvety texture that's very comfortable to hold. Add a plethora of ports, a smooth and comfortable keyboard, and a vibrant display, and you've got a chassis that can compete with many midrange Windows laptops. The performance of the CX5 is equally impressive.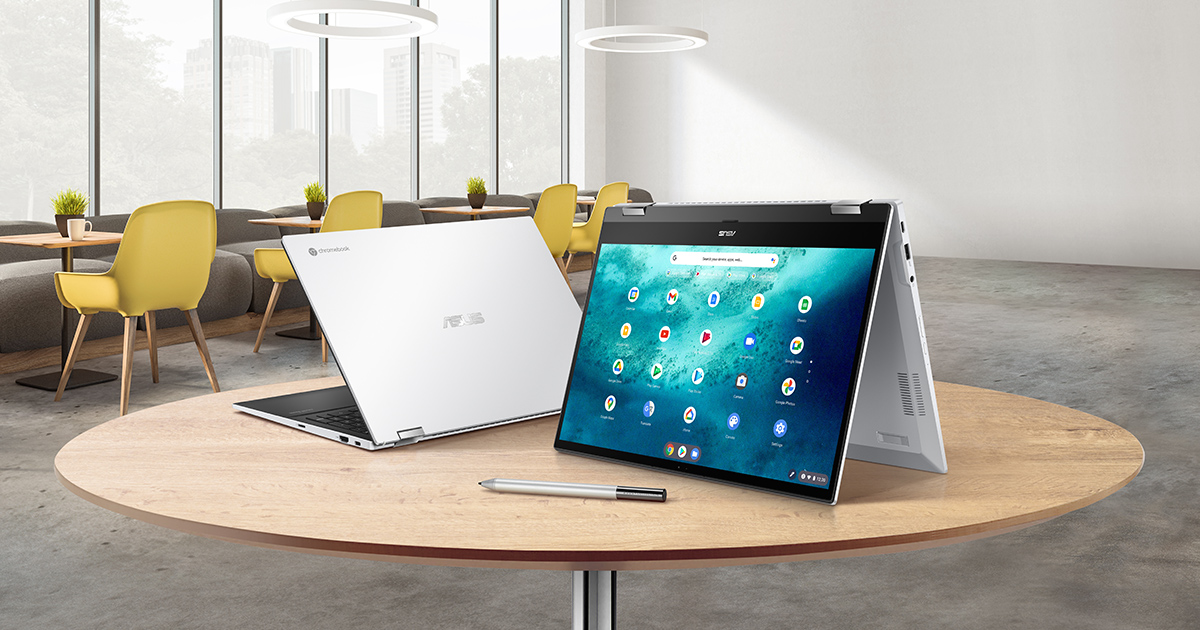 We never heard its fan once during our testing, even when subjecting it to a workload that would normally slow down most devices. The battery life is very good and easily lasted us all day. And the audio on the CX5 was some of the loudest we've ever heard from a Chromebook. While the CX5 isn't perfect, it's a good all-around performer. It will cost you around 769 dollars. 
6. SAMSUNG GALAXY CHROMEBOOK 2-
With a $1,000 price tag, an OLED display, a packaged stylus, and a premium build, Samsung's first Galaxy Chromebook aimed for the stars. The Galaxy Chromebook 2 isn't so much a sequel to that device as it is a more compact, less expensive alternative. There's no fingerprint sensor, no stylus, and no OLED — but it's quite functional, and with a starting price of less than $600, it's a much more affordable purchase.
The Chromebook 2's finish is its standout feature: It comes in a vibrant "fiesta red" that will stand out wherever you use it. (There's also a grey option if you prefer something more subtle.) It's also the first Chromebook to use one of Samsung's QLED displays. QLED isn't OLED — it's just a fancier LED — but it still produces one of the most stunning displays I've ever seen on a smartphone. It will cost you around 400 dollars.
7. GOOGLE PIXEL BOOK GO- 
The Google Pixelbook Go is a stylish 13.3-inch laptop that weighs only 2.3 pounds. It has a strong magnesium chassis and a ridged grip on the bottom to prevent slipping on slanted surfaces. The Pixelbook Go is not only portable and stylish, but it also delivers solid performance and supports fast charging via either of its USB-C ports.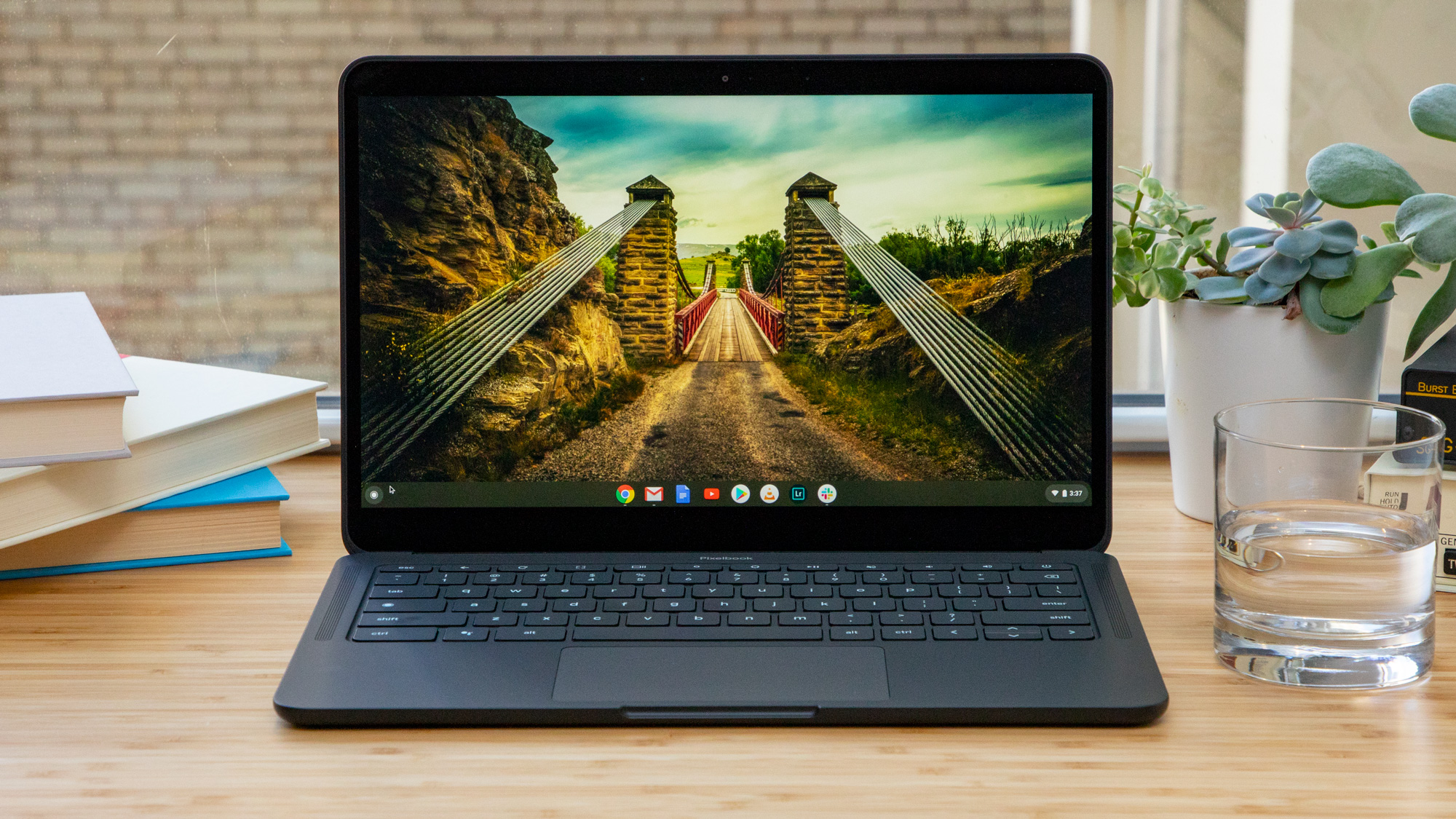 The battery life is also commendable. In our testing, the Go lasted more than eight hours, and it should be enough to get you through a full workday. The keyboard, however, is its standout feature, as it is quiet, has good travel, and has a springy feel. It was Verge editor Dieter Bohn's "favourite thing to type on by a long shot." It will cost you around 720 Dollars. 
Also Checkout: Top 7 Best Ultrawide Monitors In 2021: Delivering The Best Screen Experience