Apps
10 Best Fitness Apps To Download
The best fitness apps can help you get in shape while also keeping track of your progress. These are the 10 best fitness apps to download in 2022.
You may believe that your smartphone is merely for making phone calls, sending texts, and browsing social media. This pocket-sized device, however, is also a great way for fewer apps to track, manage, and remain on top of your fitness goals. The best fitness apps to download are listed below.
 Apps for fitness are specialized programs that you may download to your phone, tablet, or other electronic device. Some apps work well with the free version, while others require a monthly fee to gain access to premium features. All of them, however, attempt to provide direction, inspiration, and responsibility.
In this article, we are going to discuss 10 of the best fitness apps to download. Most of us find it difficult to stick to our daily health goals, such as burning a few calories or running 10 laps a day. We are all procrastinators; we enjoy going to the gym but continually postpone our workouts. 
A fitness app, on the other hand, is like having your gym trainer in your pocket. Which will offer you motivation and a training routine that is well-balanced. It can help you push harder, lift heavier weights, and eat healthier. But, with so many options, deciding which one will best help you achieve your objectives can be difficult. We have compiled a list of the 10 best fitness apps you should download.
Check Out Our List Of The 10 Best Fitness Apps To Download:
1. Centr
(Best fitness app for men)
If you're searching for a workout routine, you could do a lot worse than choosing Thor's. Actor Chris Hemsworth has endorsed Centr, an app that combines exercise, diet planning, and mindfulness to help you stay in good physical and mental form.
Centr provides daily training videos that you can use at the gym or home, and they cover a wide range of disciplines.
2. Fitness Plus by Apple
(Best Fitness App For iPhone And Apple Watch Users)
Apple Fitness Plus is one of the best workout apps for Apple Watch wearers. There's a vast variety of workouts to pick from, including HIIT, strength, core, yoga, Pilates, and meditation courses, among others, taught by a variety of trainers.
Throughout our testing, we also appreciated the presence of two instructors in the background during lessons, demonstrating changes for beginners and those wishing to push themselves further. This is especially useful given the lack of a class difficulty filter.
At first glance, the app may appear overwhelming, but classes can be selected by the trainer, time, and the music you choose to work out to. You can also add classes to your library, which allows you to quickly select classes you've already taken or plan to take in the future. Apple Fitness Plus is surely one of the best fitness apps to download in 2022.
3. Strava
(Best fitness app for running)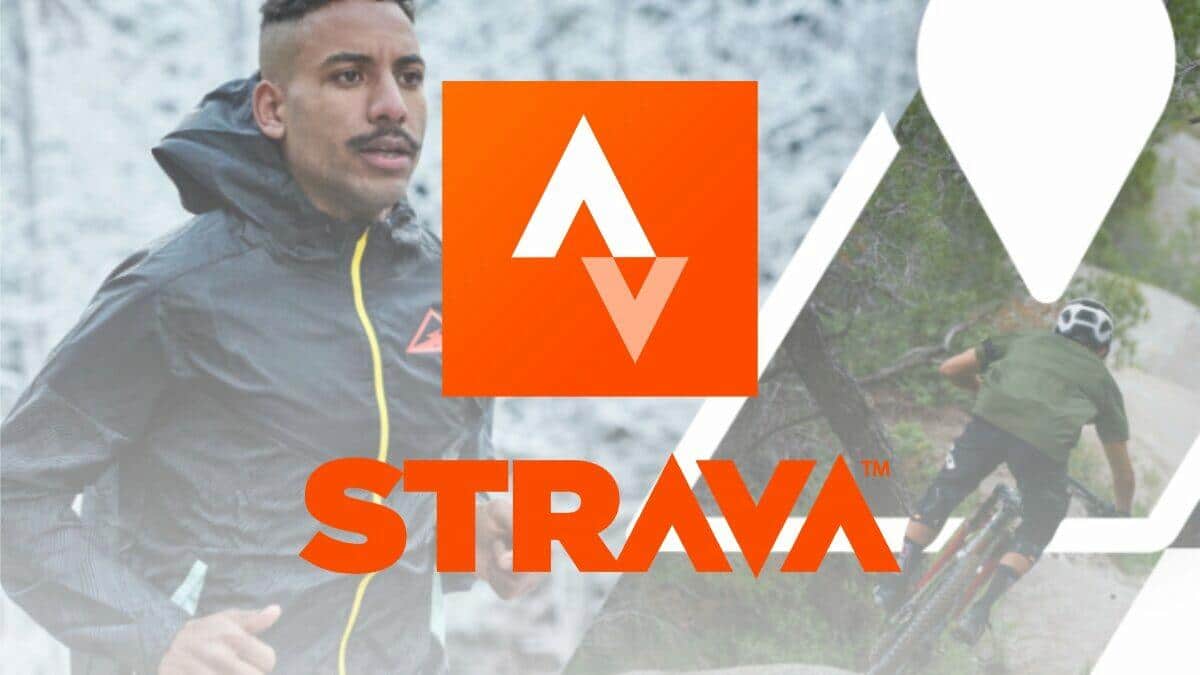 If you're a devoted runner or cyclist, you'll want to keep track of your recent runs and rides in one location. Strava's capabilities are unrivalled by any other app. Distance, speed, elevation, calories burned, heart rate, power, and cadence can all be tracked with this app.
It then combines all of this information into easy-to-understand visualizations. It's a great way to track your running without a GPS watch. It can also help you find new running routes and let you connect with friends.
4. MyFitnessPal
(Fitness app for counting calories)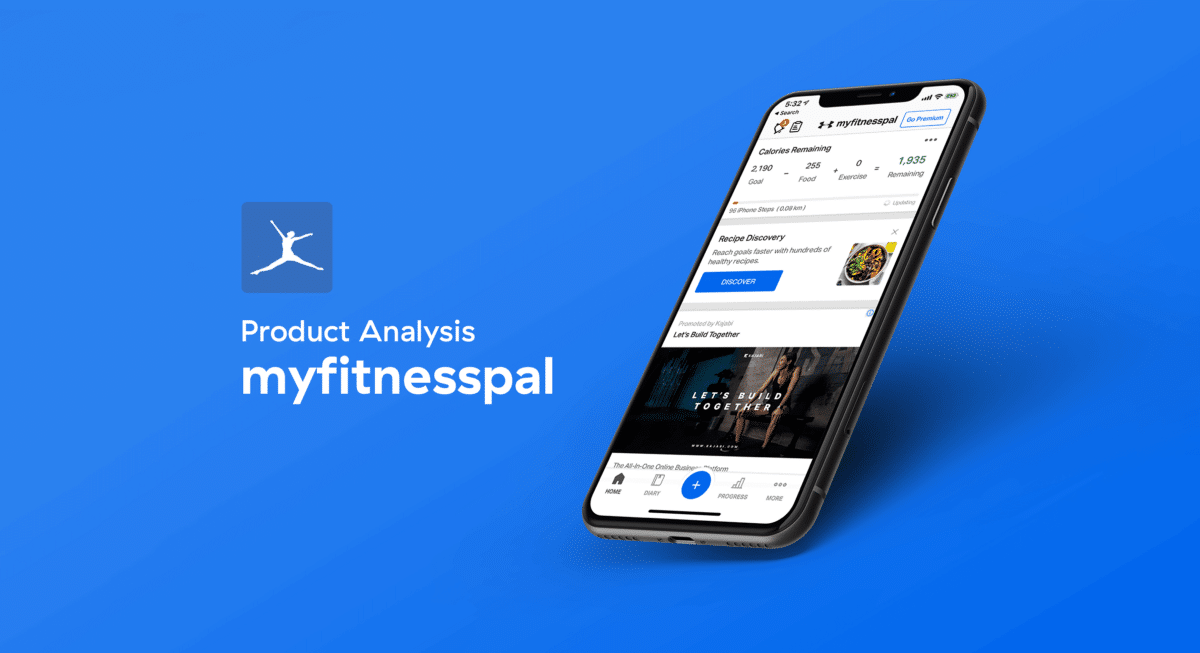 For a time, MyFitnessPal has been at the top of the charts, with leading publications praising it for its seemingly limitless features. It's the fitness app for someone who wants it all: it collects workout stats and records calorie consumption, helps you adjust habits to accomplish personal health goals, and allows you to customize each of its features to your liking.
It syncs all of your exercises with over 50 apps and devices, and it contains a library of over 350 cardio and strength workouts if you need a starting point.
5. From couch to 5K
(Best fitness app for beginners)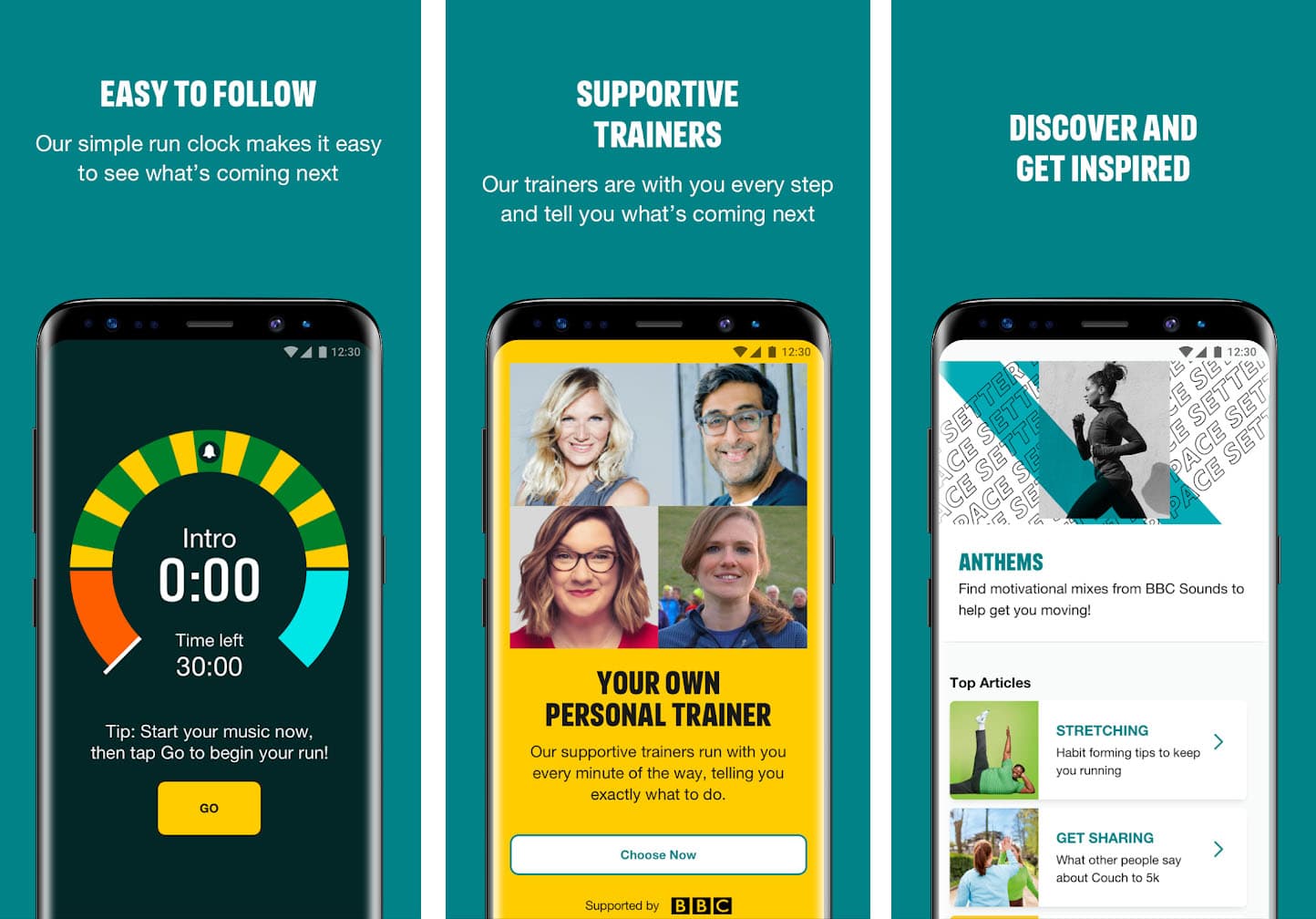 If you've always wanted to start running but weren't sure where to start, Couch to 5K is the programme for you. It's an excellent way to get started with # FitFam living. All it takes is 30 to 40 minutes, three times a week for eight weeks. A 5-minute warmup and a 5-minute cooldown are included in each session. 
It's easy-to-use software with cool features like audio coaching and calorie tracking. It also includes simple instructions on how to get started with your workout programme. It's free to download, but there are in-app purchases such as ad removal ($1.99) and a monthly Zen Unlimited Pass ($9.99).
6. Fooducate
(Best fitness app for nutrition)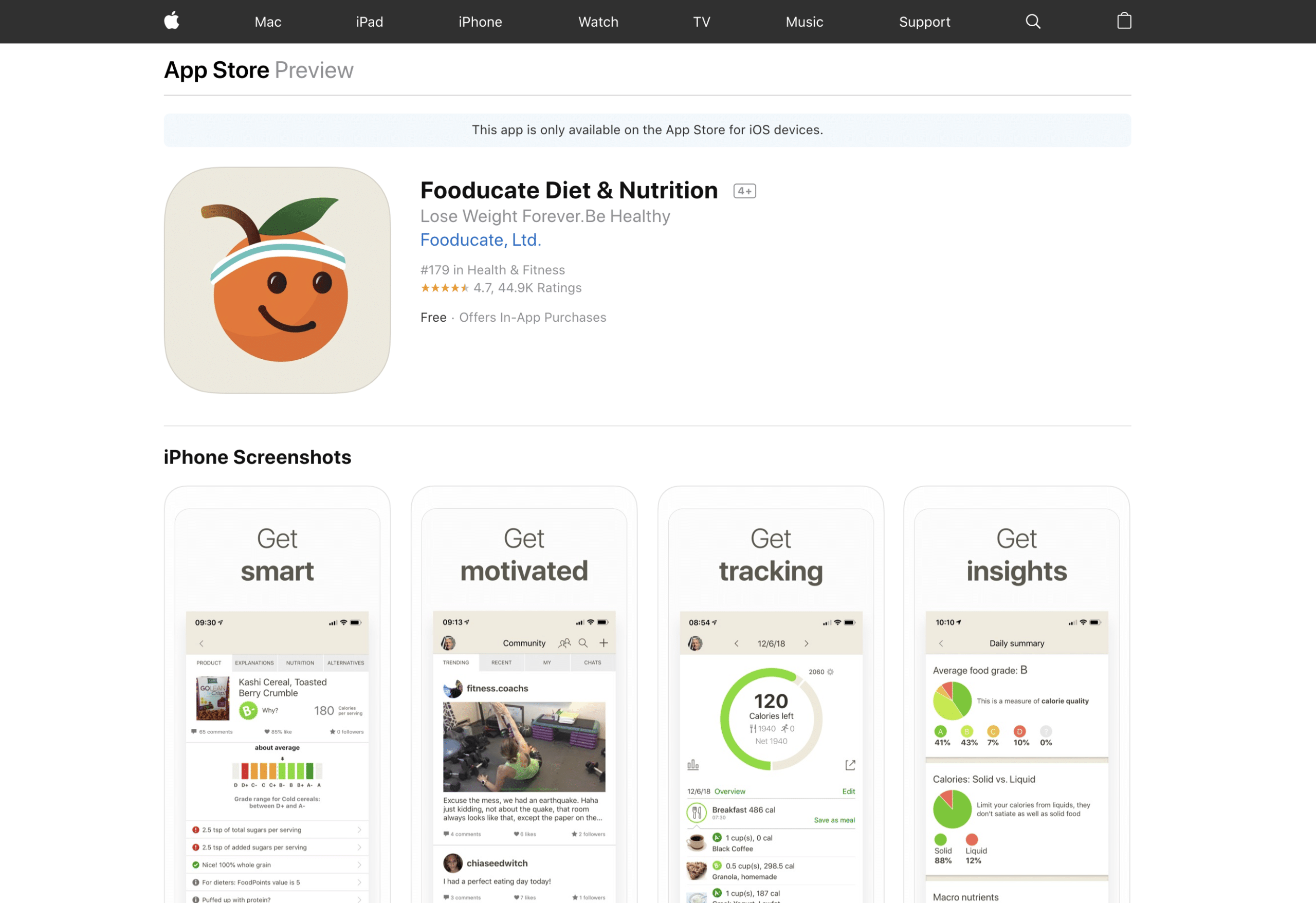 Fooducate is the app for you if you need an honest look at what you're putting in your body and want to track more than calories. It's old but gold: it was first released in 2010 and is known for its barcode scanner (each item scanned is assigned a letter grade to help you decide whether to put it in your basket or put it back on the shelf when you're grocery shopping) and comprehensive nutrition analysis.
Fooducate's daily nutrition counts ensure that the food and beverages you consume provide your body with the nutrients it requires—if you're deficient in protein or need to increase your iron intake, Fooducate's daily nutrient counts will alert you.
7. Peloton
(Best fitness app for treadmill users)
The Peloton workout app is the next best thing if you can't afford a Peloton exercise bike or Tread to keep in shape. Thousands of interactive lessons are available to help you strengthen, sculpt, and achieve that post-Peloton buzz. In terms of excitement, the instructors stand out from the crowd, and there's also the possibility to join live sessions and compete with peers.
We found it difficult to get bored while testing this app, which included everything from strength training to yoga and HIIT cardio. The ability to stack sessions is fantastic, as it allows you to combine various classes to effortlessly add a cool-down or stretch to your workout.
8. Fiit
(Best fitness app for exercising at home)
When it comes to working out at home, Fiit is unique, with a wide choice of training plans and workouts to suit all fitness levels. There are fat-burning classes, quiet workouts you can do while the kids are sleeping, and marathon preparation strength sessions to help you break your personal best.
Fiit has been available in the UK for a while, but thanks to Comcast's Xfinity X1 and Xfinity Flex, the app is now available in millions of US homes. It costs $20/month. Yet, it is one of the best fitness apps to download in 2022.
9. Foodility
(Best fitness app for meal-tracking)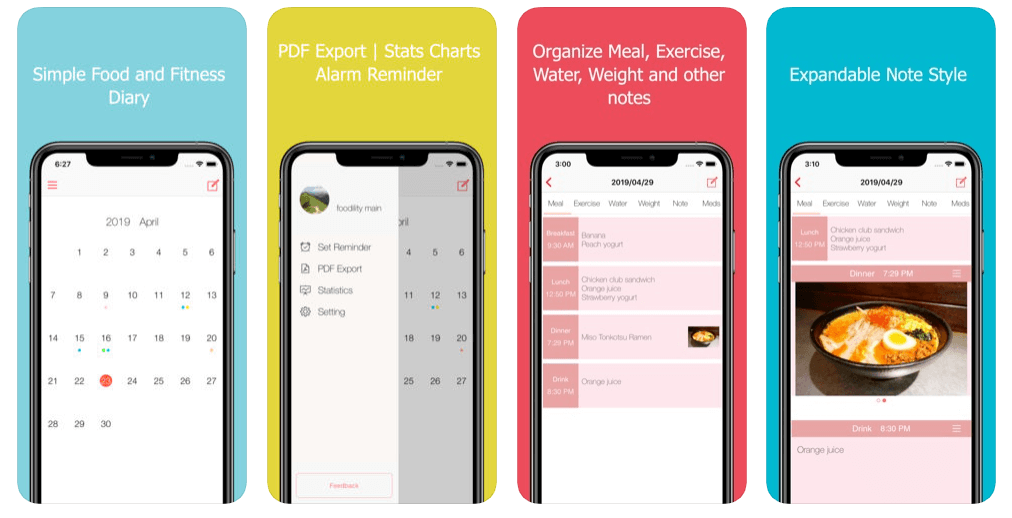 Foodility is simple, wonderfully designed, and extremely simple to use. It has a simple design and an easy-to-use interface. You'll also have access to a statistics tab where you can track your water consumption and weight loss. If you want a simple way to keep track of your nutrition and activity but don't need all the bells and whistles, this is the app for you. 
In terms of both form and function, this food and exercise notebook software is a minimalist's dream. Post customisable sticky note-style entries on your calendar to track your meals, physical activities, water intake, and weight.
10. Sweat
(Best fitness app for women)
Sweat, the brainchild of Australian personal trainer Kayla Itsines, began as a series of downloadable "Bikini Body Guides" in 2015 and has now evolved into comprehensive fitness software featuring a variety of programmes and recipes to help you achieve your objectives. 
Every woman, from the new mom taking her first steps into post-baby fitness to the lady trying to build greater confidence in the gym's weight room, may benefit from a structured programme. Although this programme is oriented toward ladies, there's no reason why men couldn't benefit from the workouts.
Since there are so many fitness apps to select from, it can be difficult to decide which one to use. So, we created this list for you. Some of the best fitness apps to download in 2022 are mentioned. All of these apps offer useful health and wellness tools to their customers.
Even though each app is different and focuses on a different aspect of fitness, such as meditation or pre-set training regimens, they all serve a purpose in the fitness community. We hope you find this article helpful. Let us know your feedback in the comment section below.
Also Checkout: How To Make A Public Profile On Snapchat