Automobiles
7 Most Futuristic Concept Cars In The World
Concept cars are no longer only a showpiece to draw attention to an automotive company. This is true technological brilliance. Here are the most Futuristic Concept Cars in the world.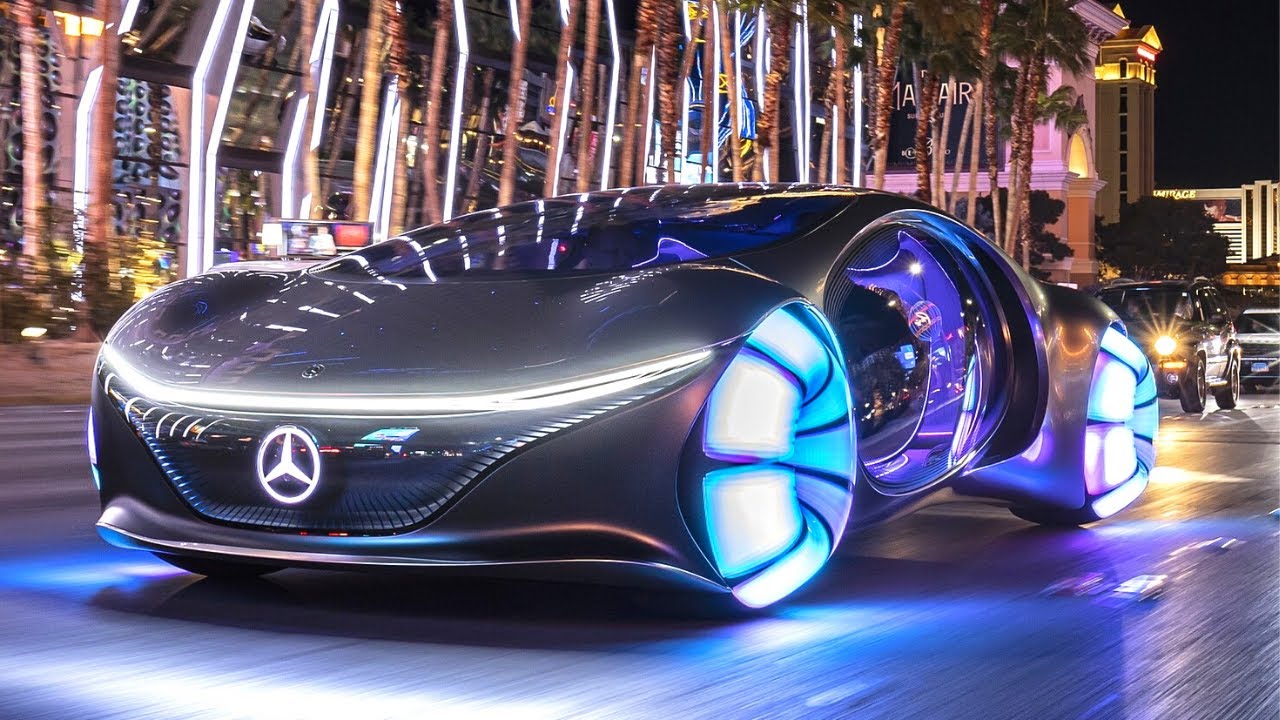 In the 1950s, General Motors introduced and popularized the concept car, which was quickly imitated by other automobile manufacturers. The term "car concept" refers to how cars will look in the future and what technologies they will be equipped with. This article explores some of the most Futuristic Concept Cars in the world.
When it comes to constructing concept cars, there are no limits to imagination, and inventors can push the envelope. New concept automobiles are fantastic instances of cutting-edge design, cutting-edge technology, and ground-breaking concepts.
Automobile industry behemoths such as Mercedes-Benz, Toyota, Audi, BMW, and others develop creative concept automobiles to demonstrate their vision for future serial vehicles.
Let's take a look at some of the Most Futuristic Concept Cars in the world –
1. MERCEDES EQ SILVER ARROW
The EQ Silver Arrow, a 750hp flagship for Mercedes-new Benz's EQ electric sub-brand, is inspired by the company's streamlined high-speed record breakers from the 1930s.
The stunning 5300mm-long single seater, unveiled at the Pebble Beach Concours d'Elegance, is a tribute to the 80-year-old W125 Rekordwagen, a teardrop-shaped prototype powered by a 735hp 5.6-litre V12 petrol engine that set a public road record speed of 433kph in Germany in 1938. The idea also serves as a preview of the German automaker's present stylistic and aerodynamic advancements, as well as future EQ performance variants.
2. VISION MERCEDES-MAYBACH 6 
The Vision Mercedes-Maybach 6 Cabriolet is an open-top cruiser that debuted at the Monterey Car Week in August 2017. It's an all-electric marvel created with the intention of looking good in any decade. This car would have been stunning if it had been built 100 years ago. It's lovely now, and it should continue to be lovely in a hundred years.
And, to be honest, it's astonishing how they managed to cram only two seats into a 6-meter space. The concept automobile features a stated electric power of 738 hp, a claimed limited top speed of 155 mph (249 km/h), and a claimed acceleration time of fewer than 4 seconds to 62 mph (100 km/h).
3. AUDI PB18 E-TRON
The PB18 is a shooting brake that foregoes the usual supercar aesthetic. The overall design resembles that of previous e-Tron ideas but is more aggressive. The muscular front end and more purposeful hatchback-like rear end complement the strong character lines beautifully.
The automobile is totally electric, but it lacks autonomous driving technology, which is a considerable departure from the norm. Three electric motors, powered by a 95 kWh battery pack situated in the middle of the vehicle.
The overall output of this setup is 671PS and 830 Nm. The automobile can travel 500 kilometers on a single charge and accelerate from 0 to 100 kilometers per hour in less than 2.0 seconds.
4. Ferrari F80 Supercar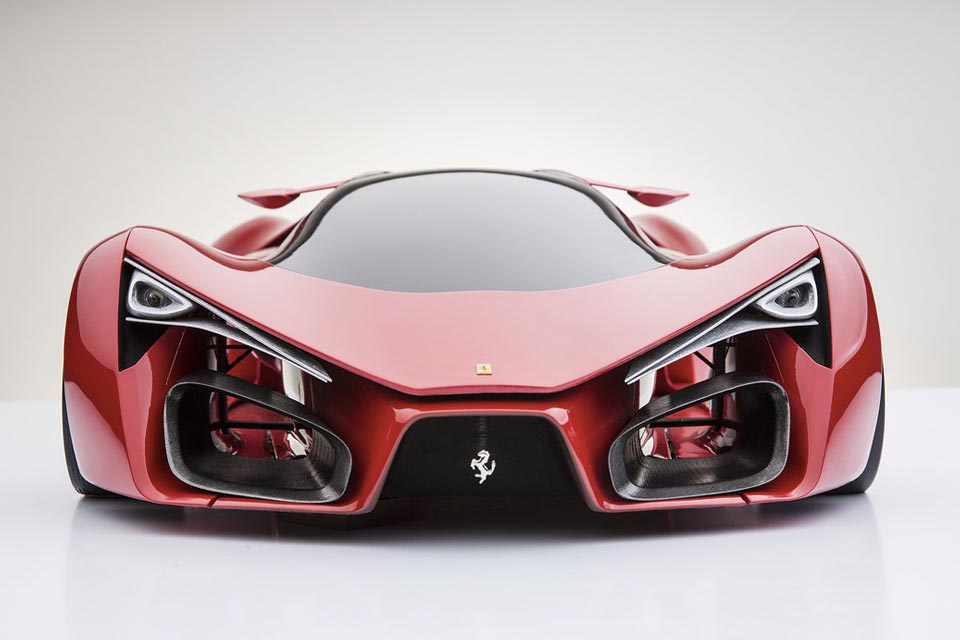 The Ferrari F80 concept is comparable to the LaFerrari model in that it has a hybrid drivetrain and a similar exterior. Adriano Raeli, an Italian designer, has created a new and truly astonishing concept for the Ferrari F80 supercar. This thought is both powerful and beautiful at the same time.
This Prancing Pony would have 1,200 horsepower, allowing it a 0-62 mph time of only 2.2 seconds and a top speed of 310 mph. A hybrid drivetrain with a KERS system powers the eye-catching vehicle. Raeli swapped over the legendary V12 for a 900-horsepower twin-turbo V8 (paired with the 300-horsepower KERS system).
5. LAMBORGHINI TERZO MILLENNIO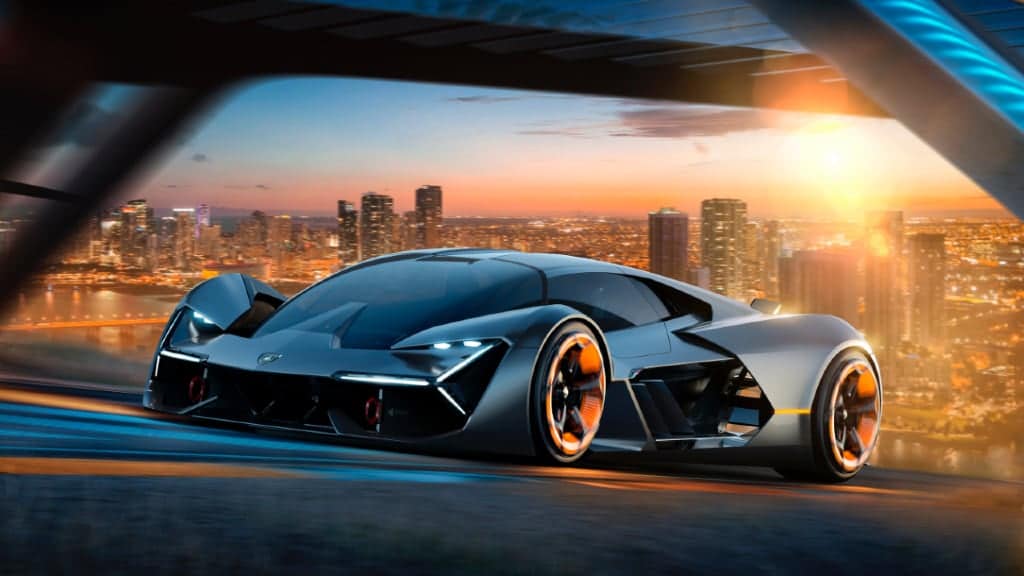 The automobile retains the present Lamborghini design components, such as the Y-shaped headlights and taillights, as well as the triangular front trunk and rear engine bay. The model will be the company's first hybrid supercar, and it will combine an electric motor with a 6.5-liter V12 engine at the rear axle.
According to speculations, the model has a combined output of 838 horsepower (625 kilowatts) and is expected to cost $2.5 million in the United States. The Lamborghini LB48H Terzo Millennio concept is limited to only 63 copies and is said to be sold out.
6. ROLLS ROYCE 103EX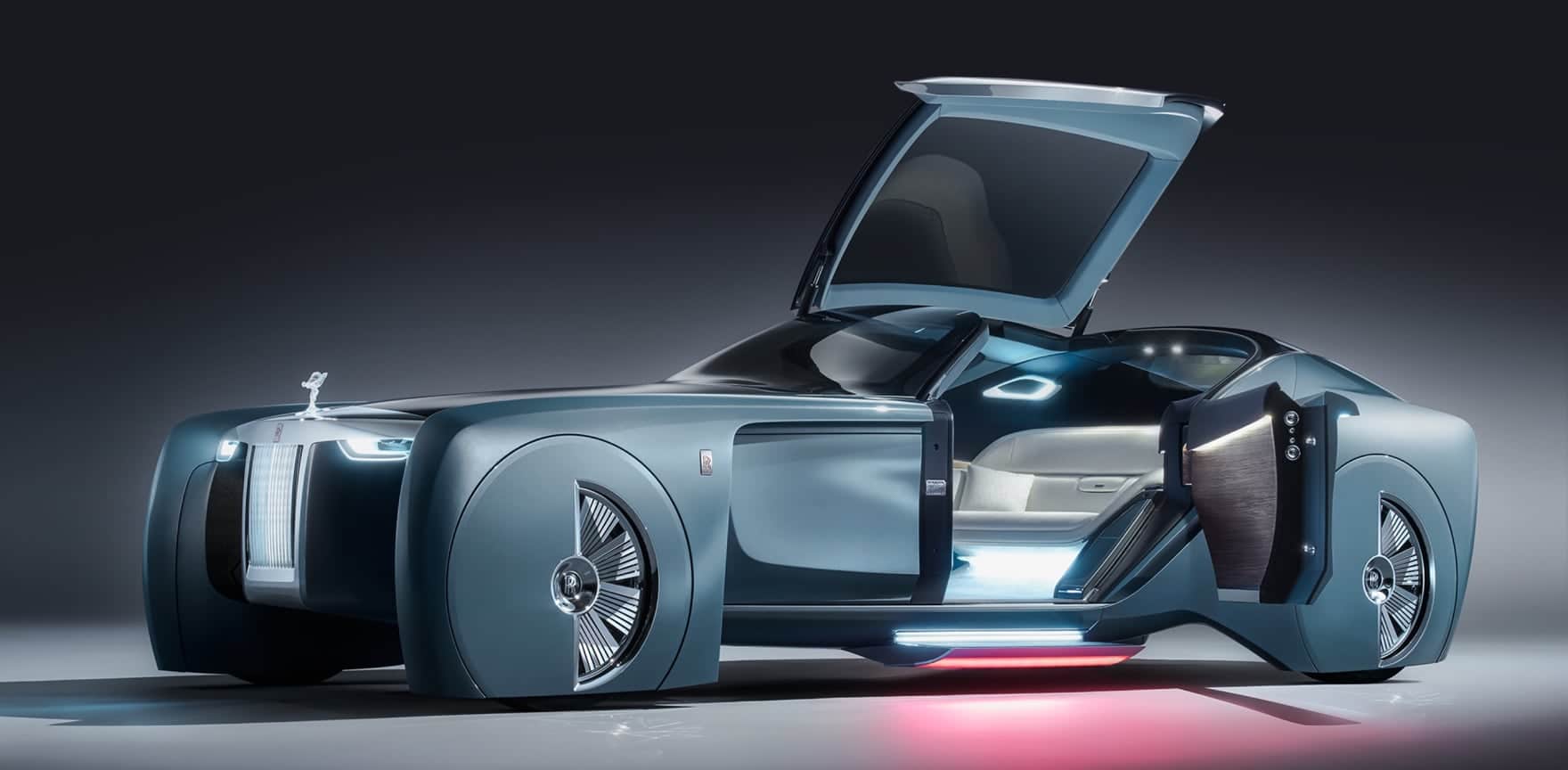 The Rolls-Royce 103EX is a self-driving car that serves as an illustration of a true vehicle of the future. Autonomous vehicles are unquestionably the way of the future in terms of transportation. The Rolls-Royce 103EX, on the other hand, is not only totally autonomous, but also controlled by artificial intelligence with a "name, a soul, and a purpose.
"It's an experimental concept automobile from the bespoke automaker, created to showcase not just future Rolls models but also the future of transportation. Its eye-catching design will never be produced, but that doesn't stop the company from showing it off now and again.
7. BMW NEXT 100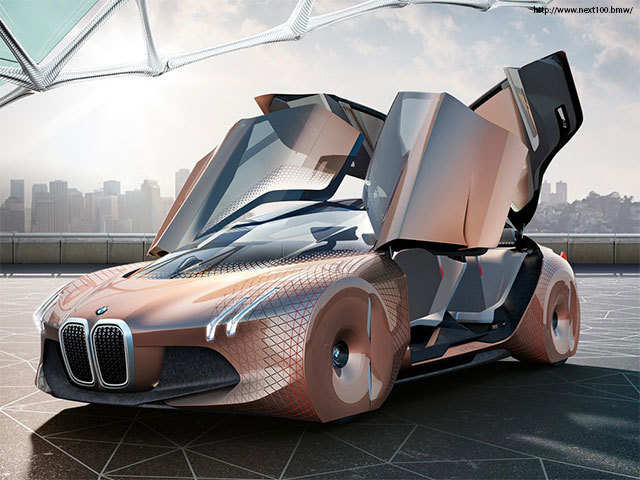 It's a concept car that unifies the digital and analog worlds while also offering a seamless experience unlike anything else seen before. It envisions a future in which autonomous vehicles are the norm, while still allowing for self-driving vehicles.
There are two driving modes on the BMW Vision Next 100. Boost Mode is for traditional manual driving, while Ease Mode transforms it into a self-driving vehicle. It's an understatement to describe this concept automobile as a work of art. Its gold-covered geometric shape displays a crisp, elegant elegance that is exactly what a future race car should look like.
Also Checkout: How To Access iCloud Photos On Android